Power 4 Burner Glass Cooktop, Black 6mm Toughened Glass with 1 Year Warranty, Ergonomic Knobs, Tri Pin Brass Burner, Stainless-steel Spill Tray, Manual Ignition
Sold out
...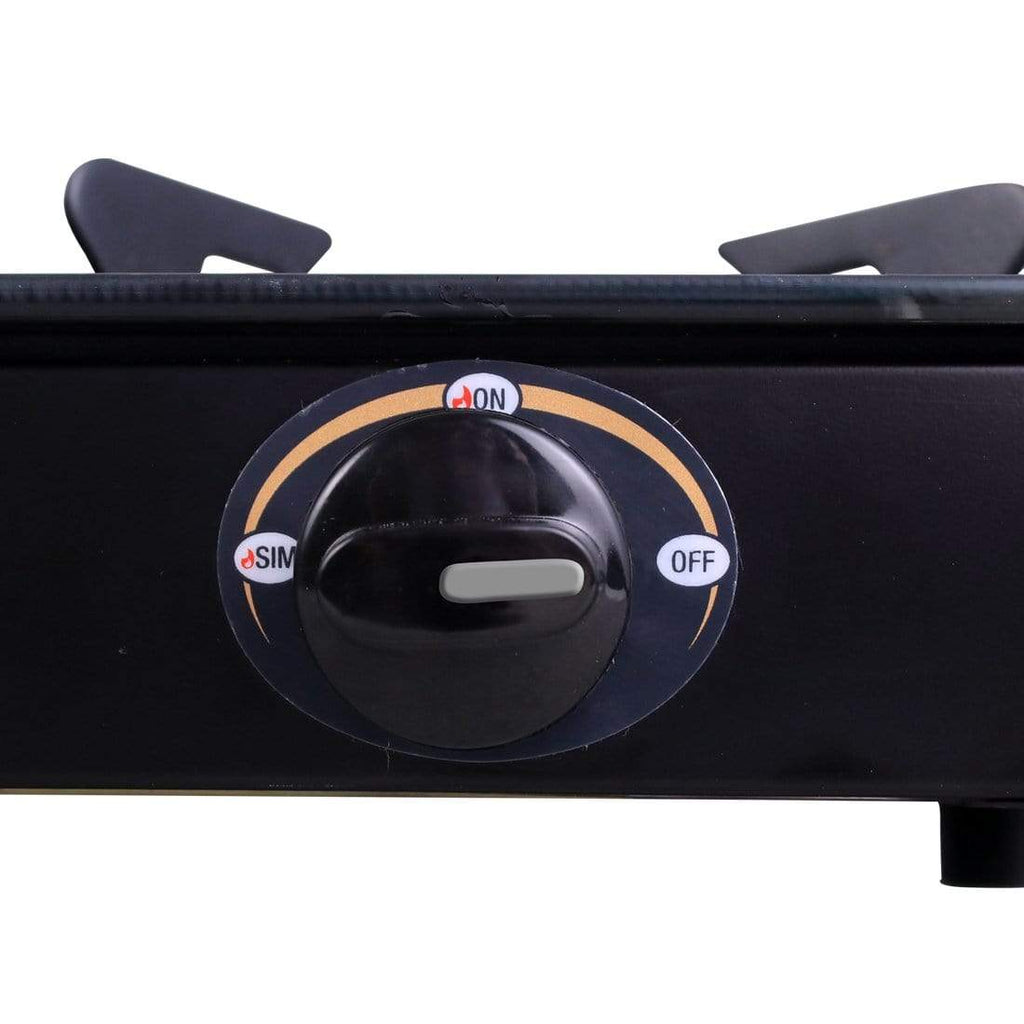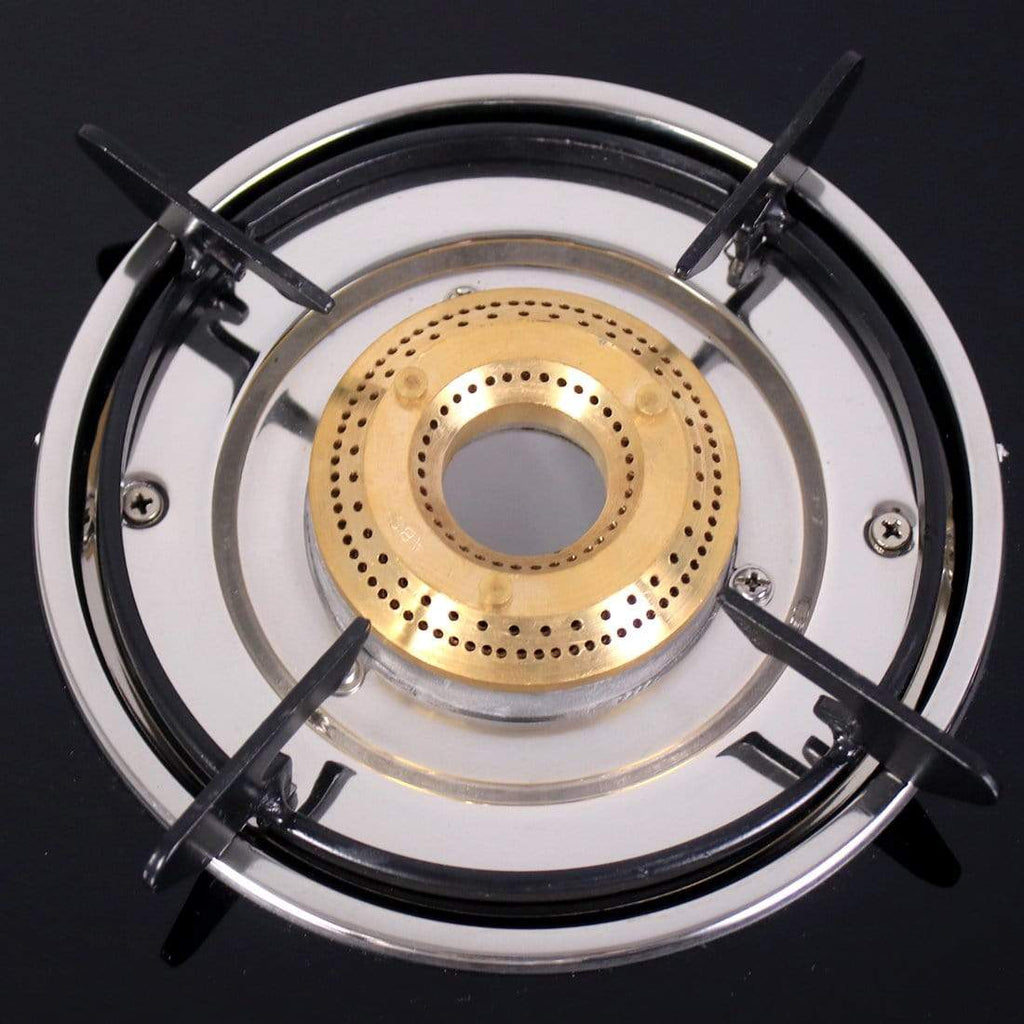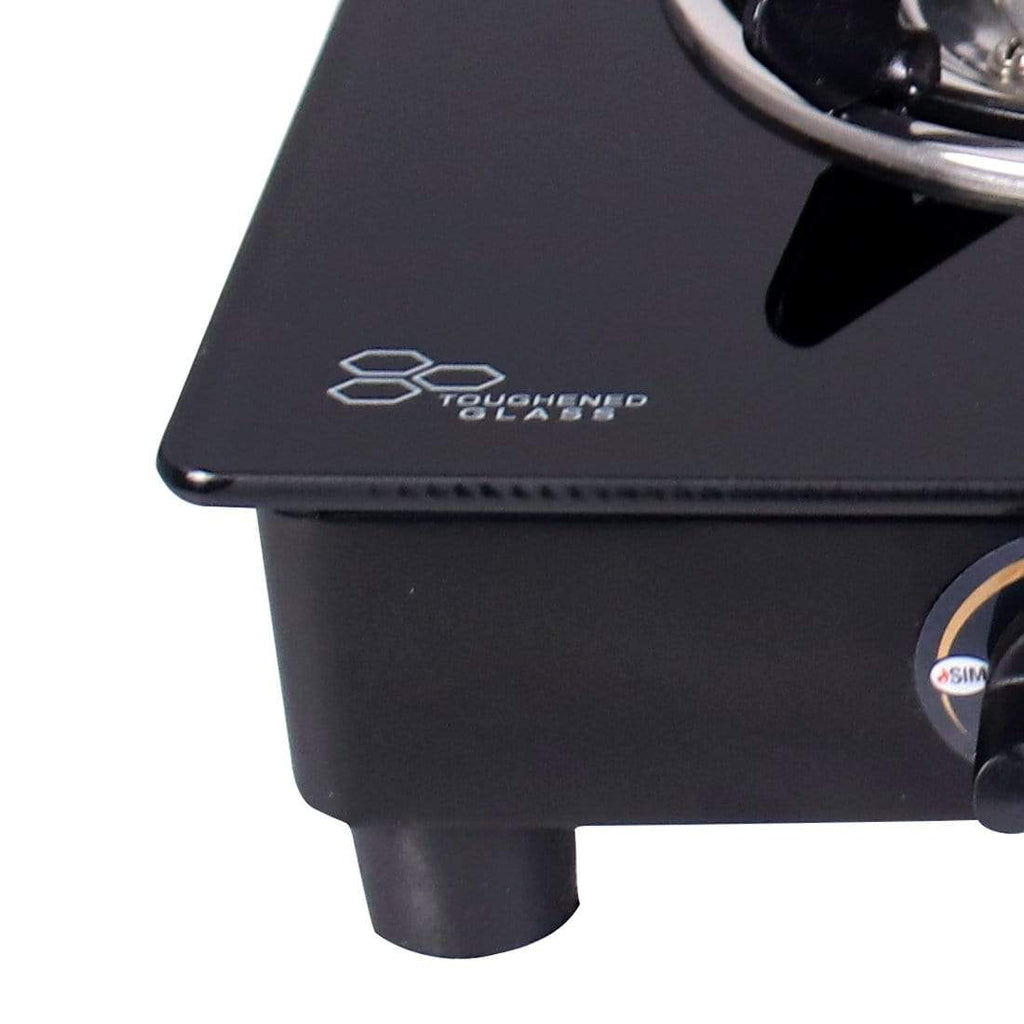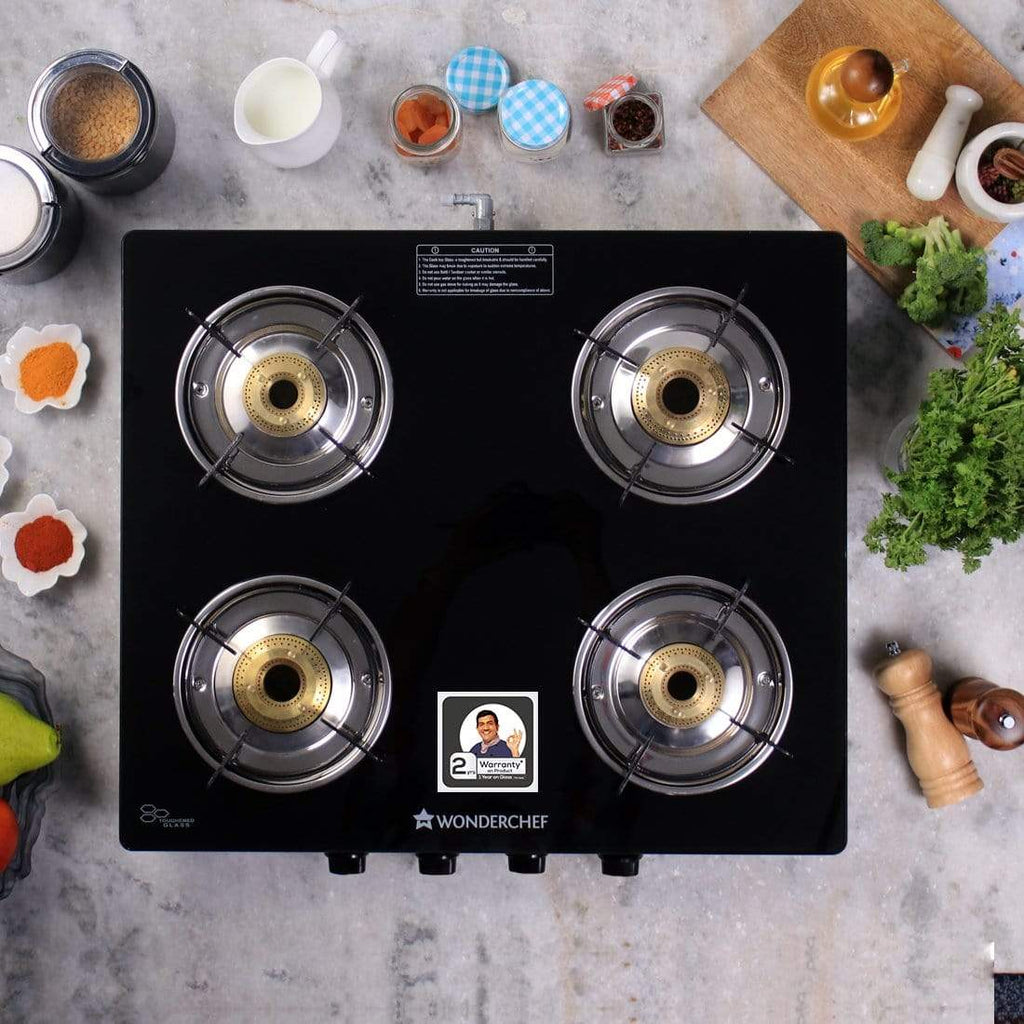 Power 4 Burner Glass Cooktop, Black 6mm Toughened Glass with 1 Year Warranty, Ergonomic Knobs, Tri Pin Brass Burner, Stainless-steel Spill Tray, Manual Ignition
About The Product
Dimension: 58.5 cm x 50 cm x 12.5 cm (L x W x H)
High quality thick toughened black glass top - convenient to clean & maintain
Compact design and manual ignition
Cast aluminium mixing tube - does not rust, offers unobstructed LPG flow with the smooth functioning
The only glass cooktop to offer a 1-year warranty on toughened glass
Reliable Wonderchef warranty, *T&C Apply
Brand: Wonderchef
Warranty:
2 Years on Product
1 Year on glass
Package Contents:
Spill Tray : 1 Pc
Frame 

: 

1 Pc
Tri Pin Brass Burners 

: 4

Pcs
Operating Knobs 

: 4

Pcs

Pan Supports 

: 4

Pcs

Nozzle 

: 

1 Pc

Glass Top 

: 

1 
Material:
Brass Burners
Toughened Glass Body
SS Spill Tray
Thickness: 6mm
GST Product State :
Maharashtra
Old_Discount Percentage Max Val :
No
Discount Percentage Max Val
No
Durable and Stylish Addition
I am impressed with the 6mm toughened glass and stainless-steel spill tray, making this cooktop not only durable but also easy to clean. It's a perfect blend of style and functionality, enhancing the aesthetics of my kitchen.
Fantastic Performance, Easy Cooking
This cooktop's four burners heat up quickly and cook evenly, making my daily cooking a breeze. The ergonomic knobs provide easy control, and the toughened glass adds a touch of elegance to my kitchen.
Efficient and Time-Saving
The tri pin brass burners ensure efficient gas flow, saving both time and energy. Manual ignition is smooth, and I love how fast it gets my meals ready. It's a reliable choice for busy days when I need to prepare meals swiftly.
Power 4 Burner Glass Cooktop
Power 4 Burner Glass Cooktop
It is fantastic & cost is not much,quality is best
WONDERCHEF
REALLY THIS GAS STOVE IS WONDERFUL, MORE THAN ✋FIVE STAR, VALUE OF MONEY
Great Value, Excellent Warranty
With a 1-year warranty, this cooktop offers great value for its price. The quality, performance, and the added warranty make it a standout choice. I am extremely satisfied with my purchase and would recommend it to anyone looking for a reliable and stylish cooktop.
Hassle-Free Maintenance
Cleaning is a breeze thanks to the stainless-steel spill tray. I no longer worry about stubborn stains. With just a wipe, it looks as good as new. The low maintenance aspect of this cooktop is truly a game-changer.
Reliable Warranty

Complete peace of mind

Customer Service

1860 266 0788

Fastest Delivery

Free shipping above ₹799