...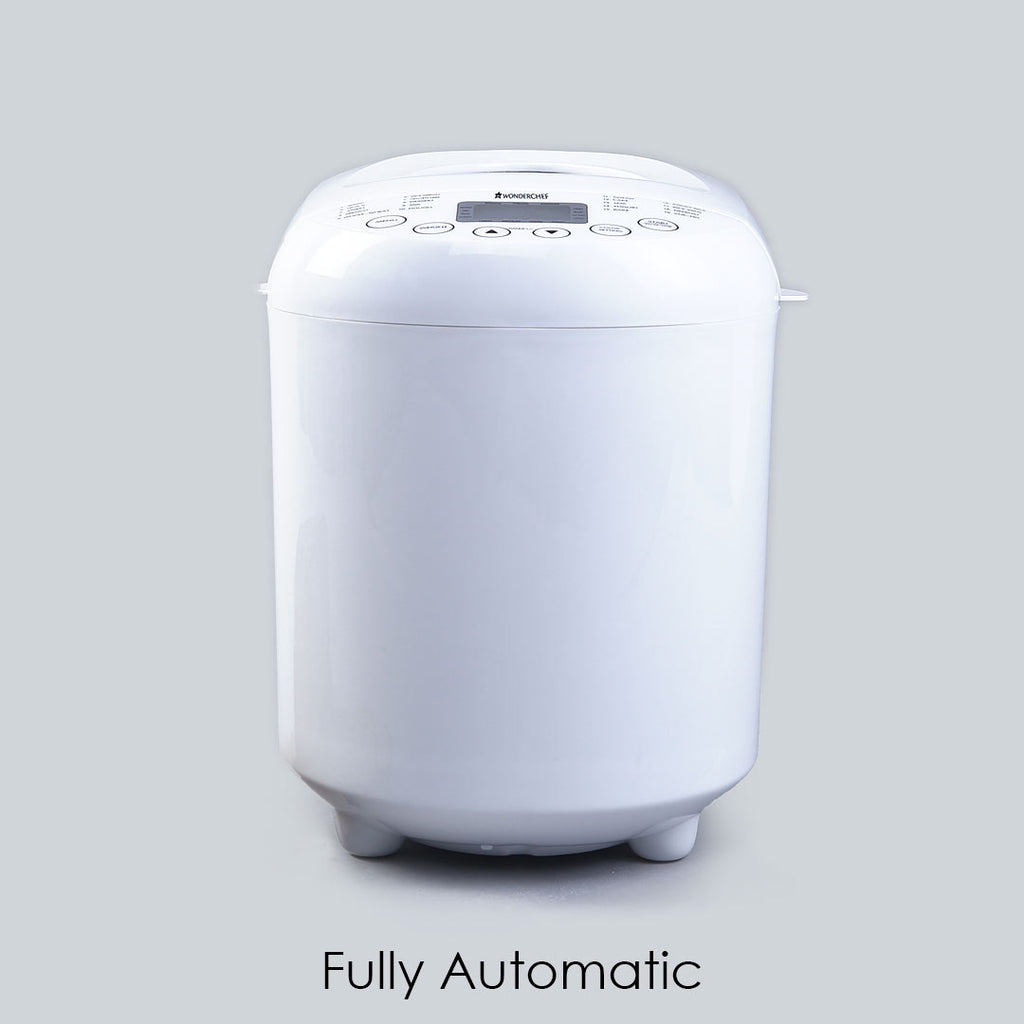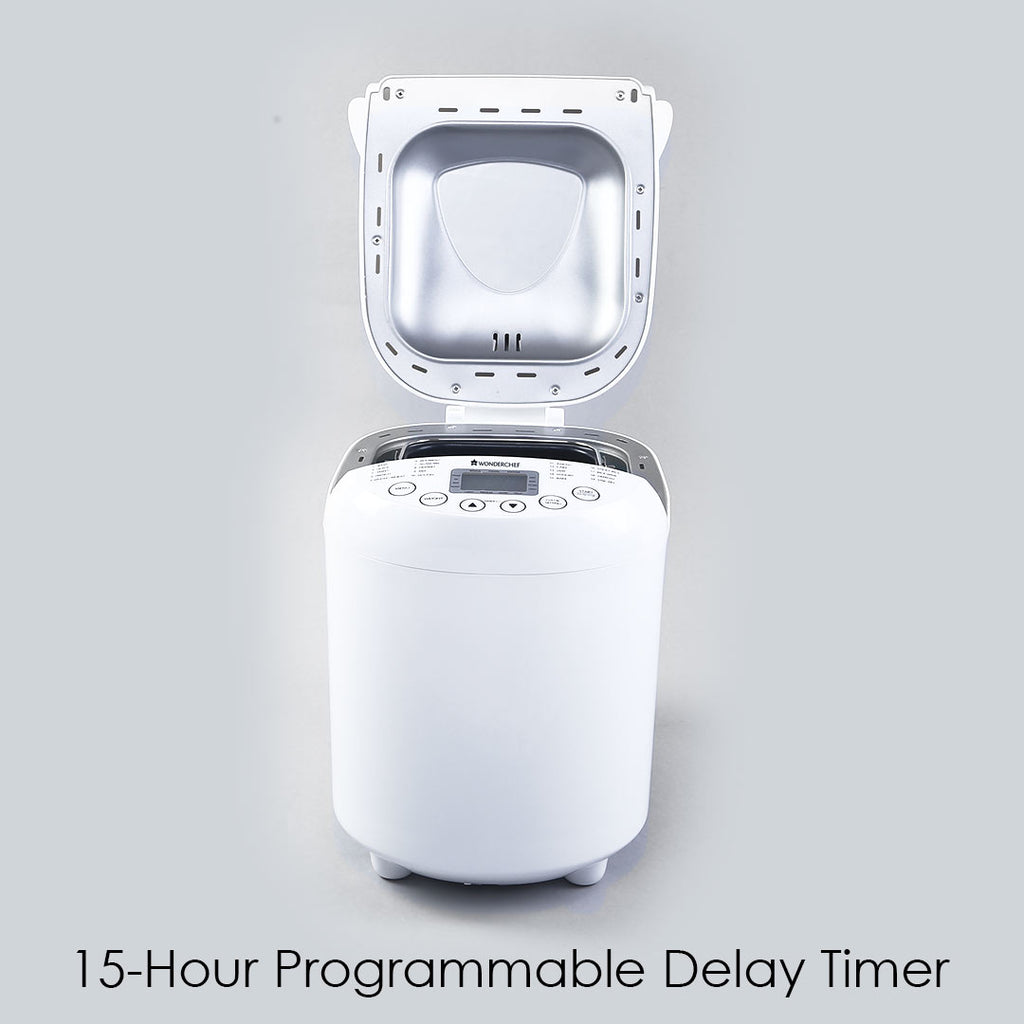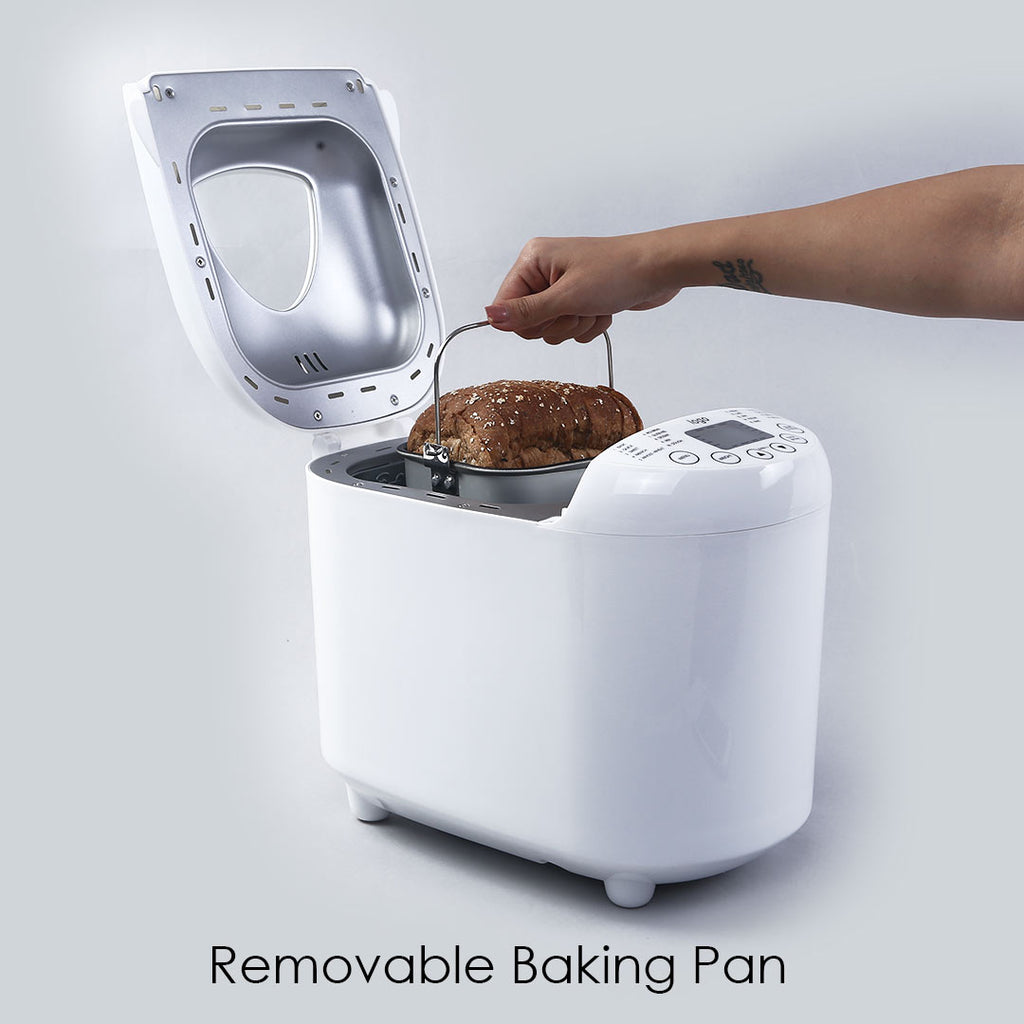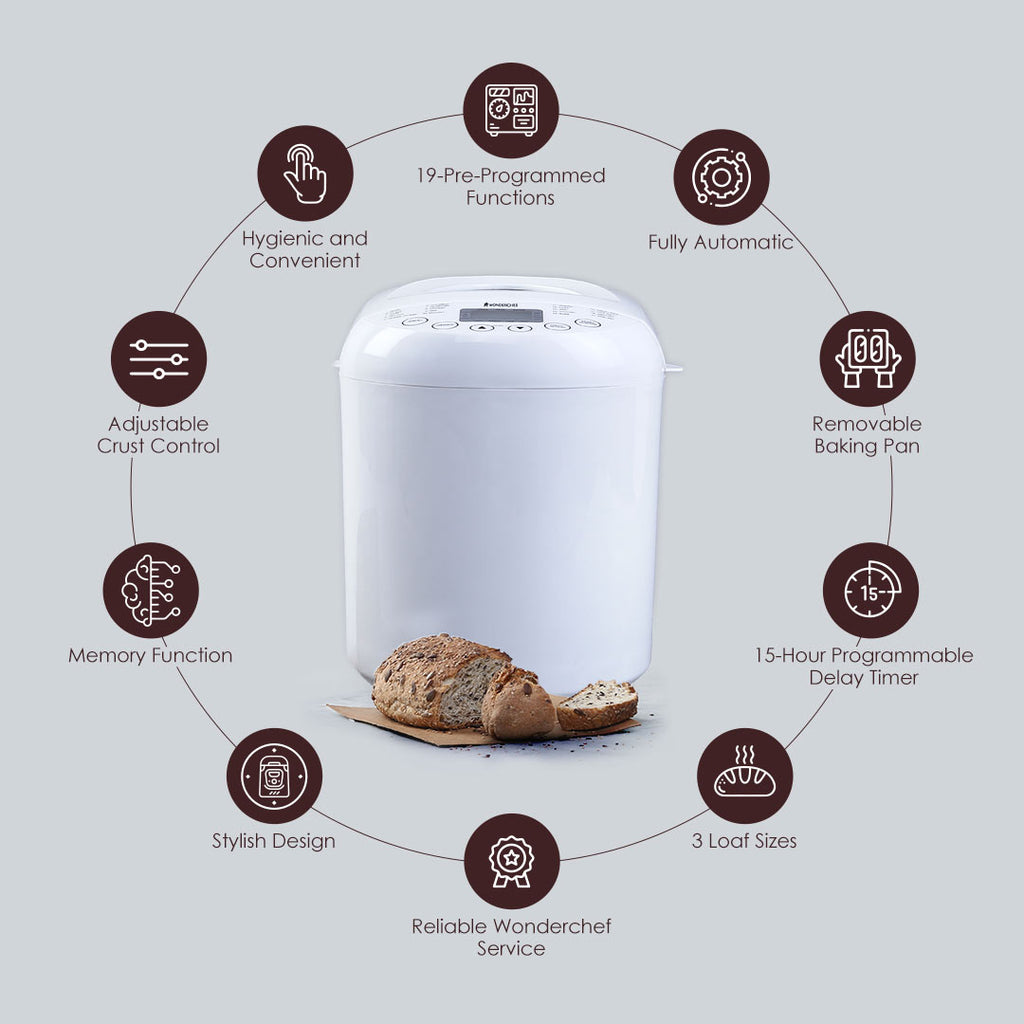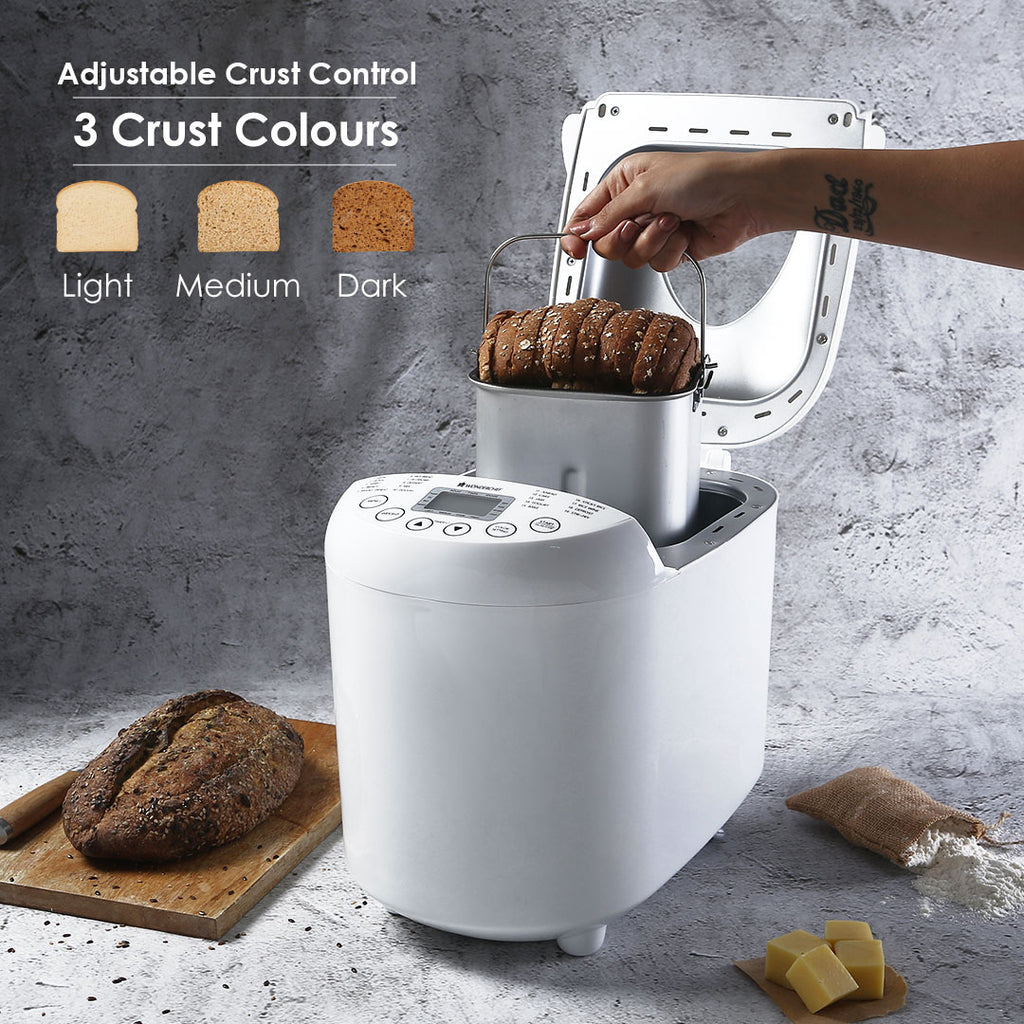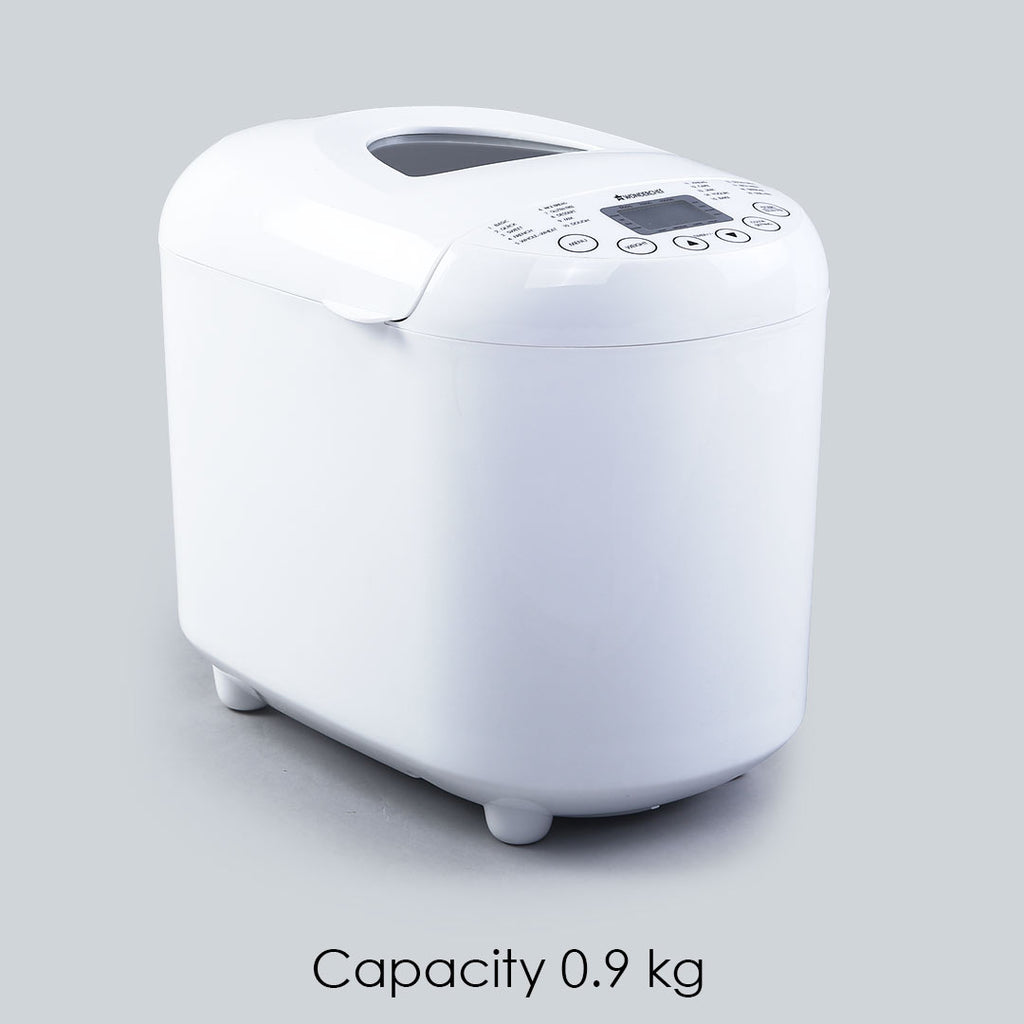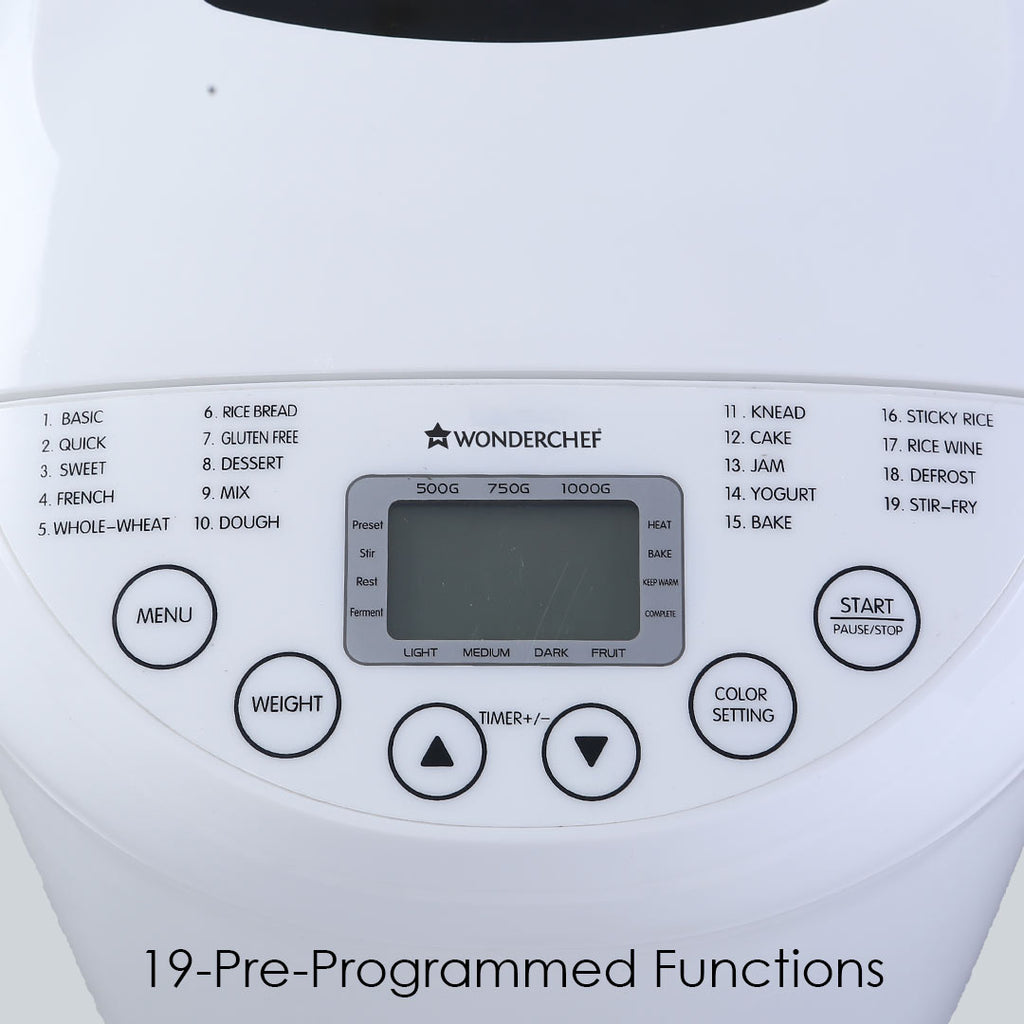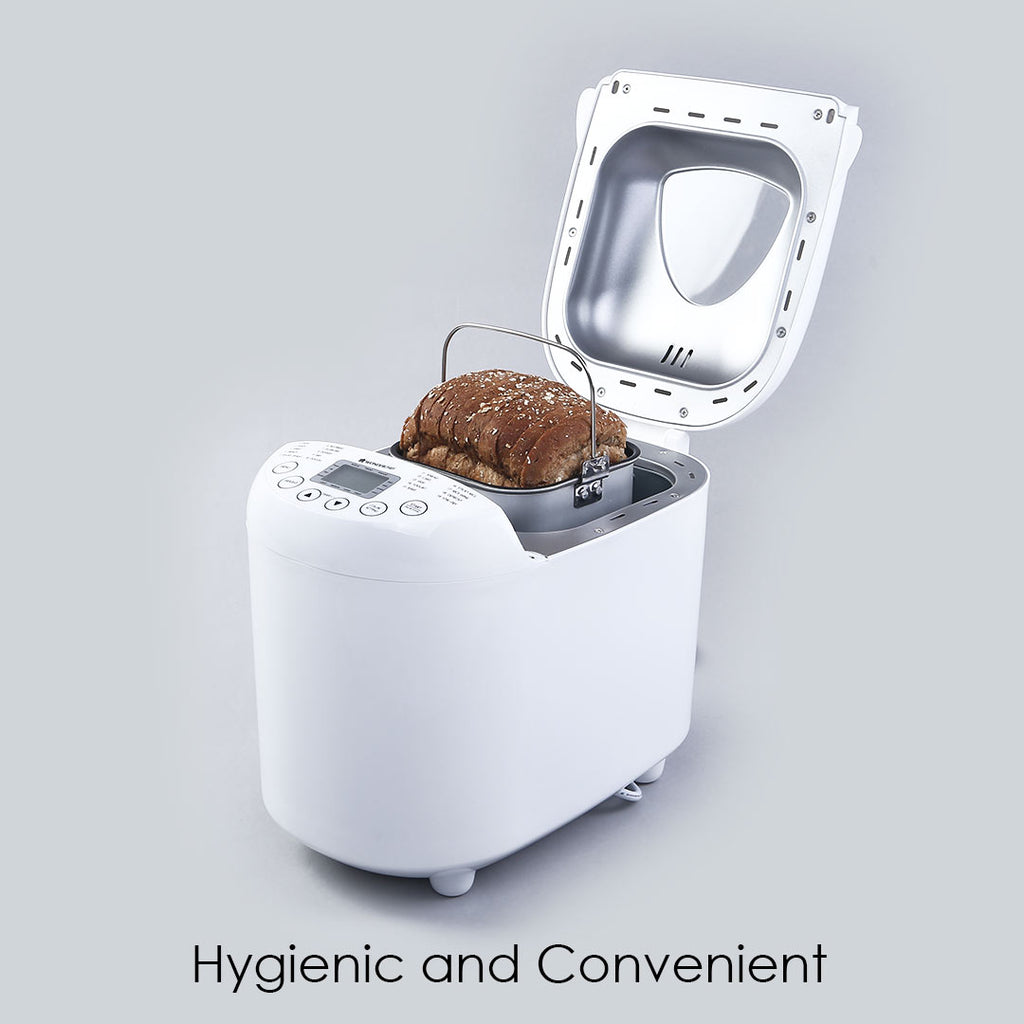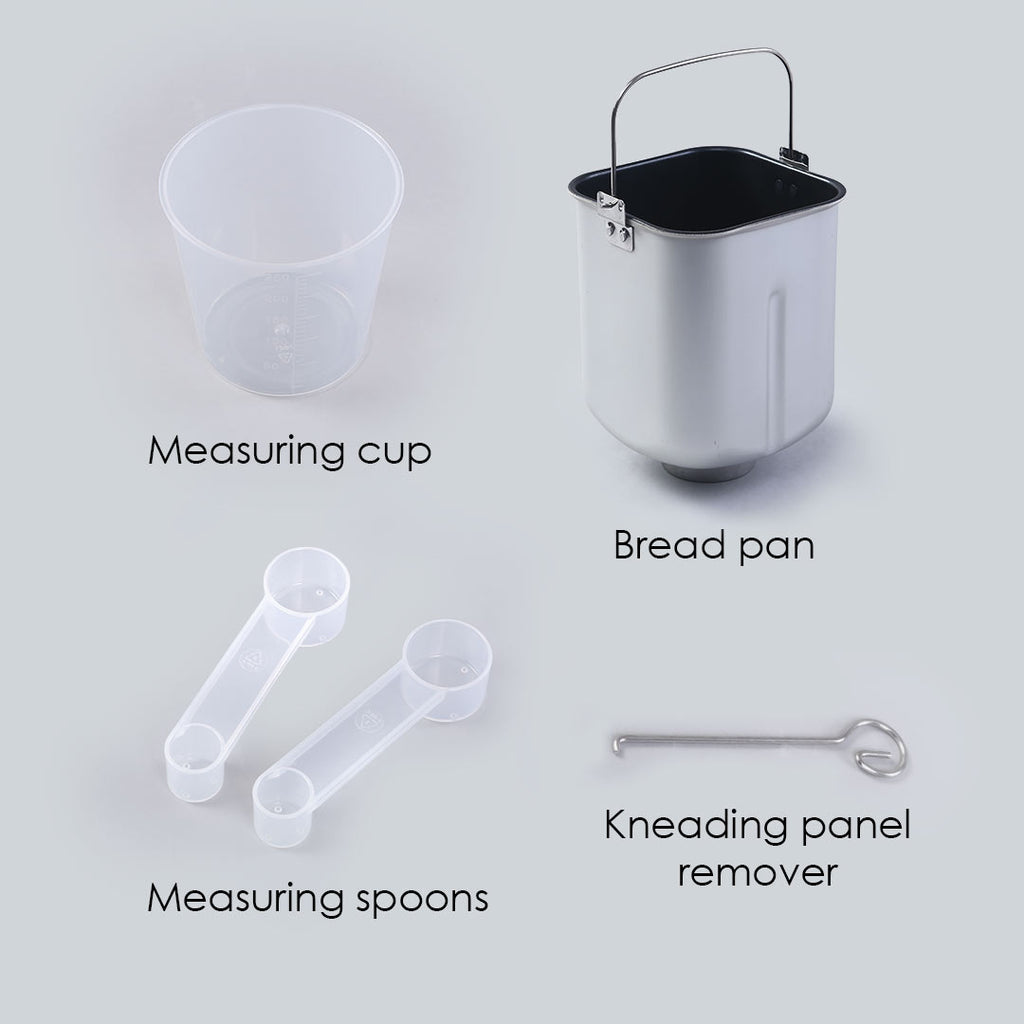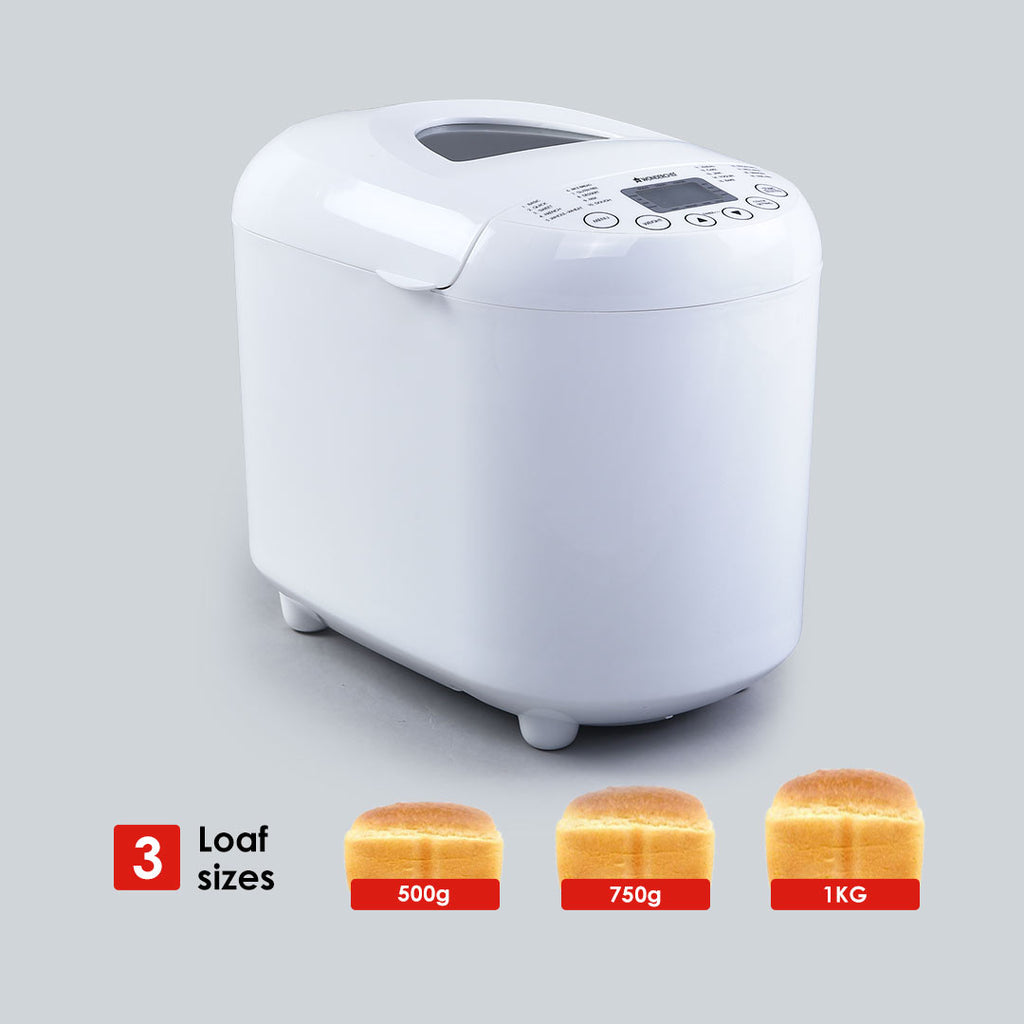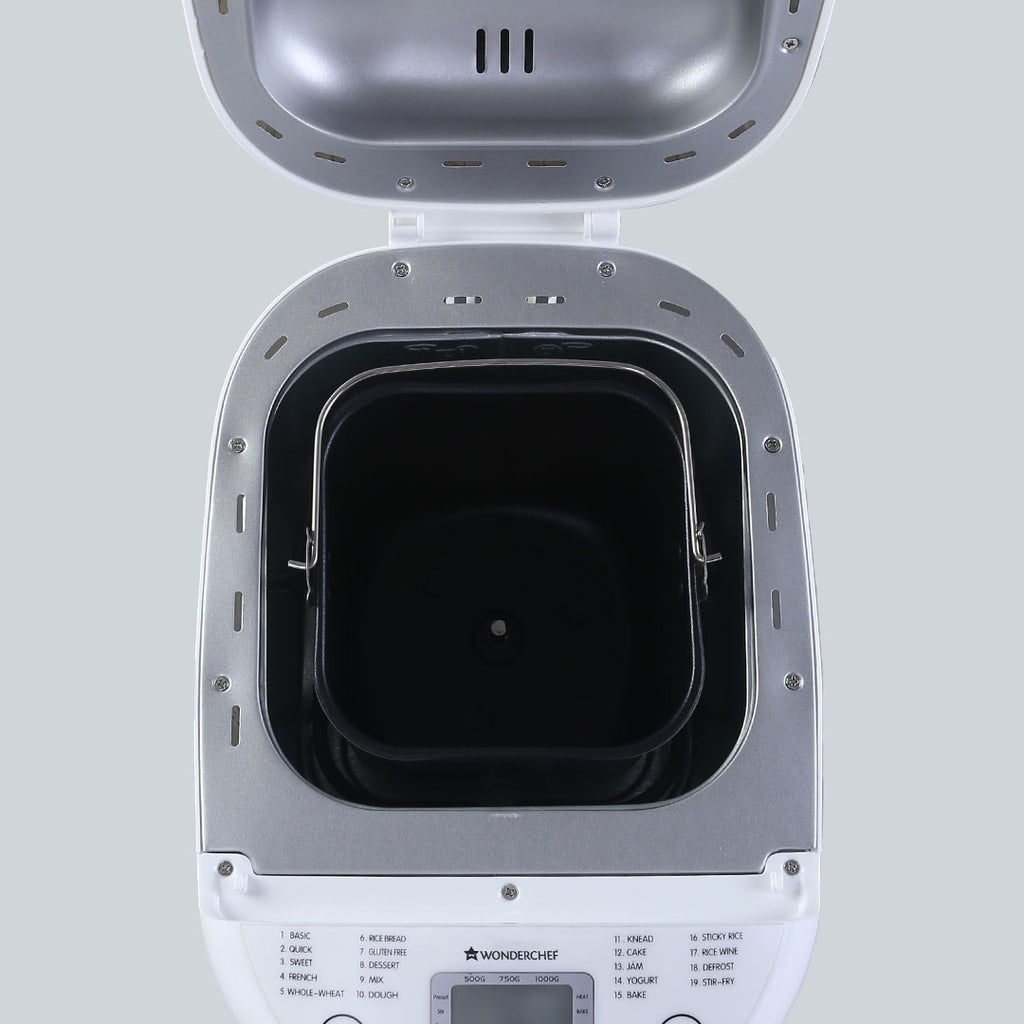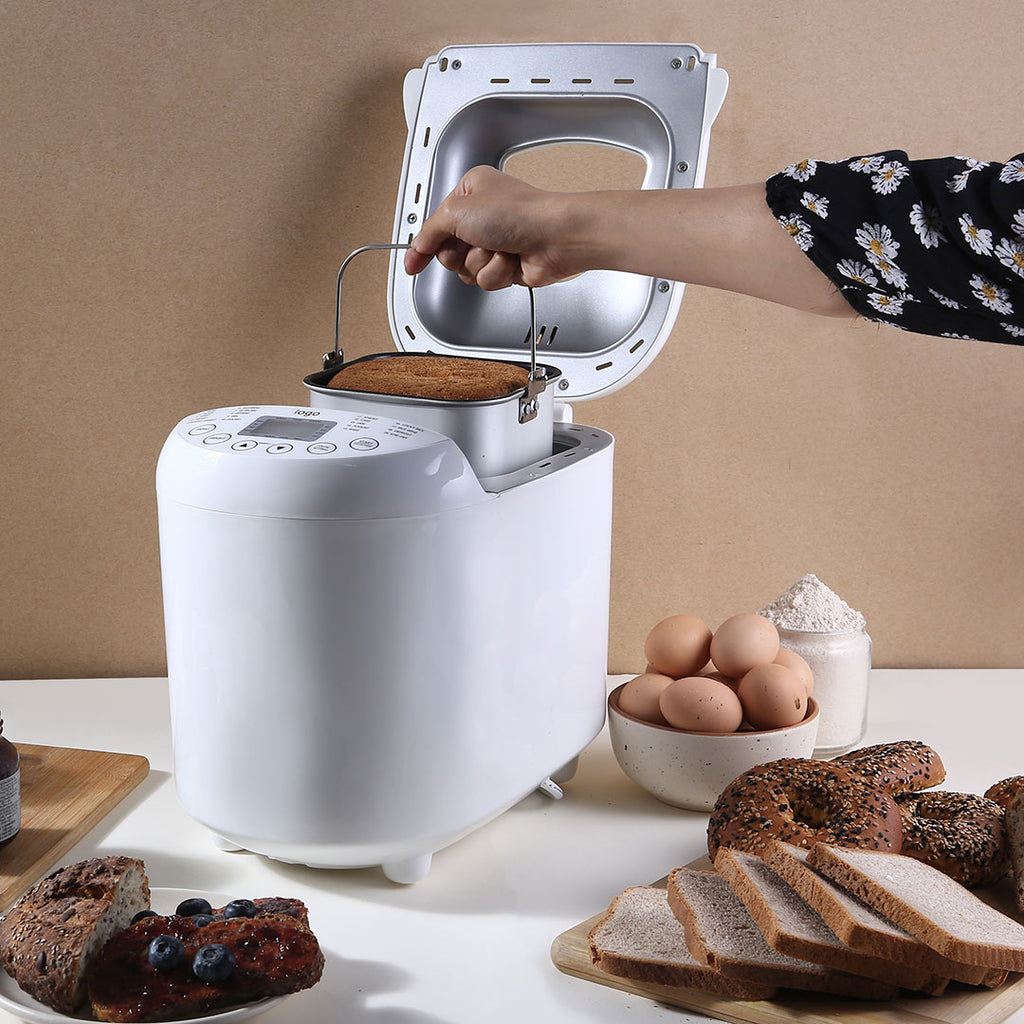 Regalia Fully Automatic Atta Kneader, Bread Maker, Dough Maker & Machine| With 19 Pre-set Menu| 550 Wattage| Chapati, Roti, Atta, Fresh Dough, Homemade Bread | Adjustable Crust Control| 3 Loaf Sizes| Dough Upto 1KG| Removable Bake Pan| 1 Year Warranty
MRP: ₹ 9,000/-
OFFER PRICE: ₹ 5,499/-
You Save

38%

(

₹ 3,501

)
(inclusive of all taxes)
customers are viewing this product
Knead atta for your fluffy chapatis everyday and prepare freshly baked bread with
Regalia Atta Kneader & Bread Maker. Simply add the ingredients and choose from
several options using the digital controls. It takes care of the rest! Choose from 19
pre-programmed menu options from making gluten-free multi-grain breads to baking cakes and preparing jams. Ideal for busy cooks who love home-made bread or don't have the time every day to knead atta, this appliance offers a host of advanced features in a compact, counter-top friendly design!
HEALTHY AND HOMEMADE:

Experience hygienic and convenient bread baking and atta kneading with the Regalia Atta Kneader & Bread Maker. Say goodbye to the hassles of hand kneading as the automatic operations of kneading, baking, and fermenting take care of everything, ensuring a hygienic and hassle-free process

VERSATILE MENU OPTIONS

: With 19 pre-programmed menu options, you can make a range of recipes including gluten-free multi-grain breads, cakes, and jams.

EASY OPERATION

: Simply add the ingredients and select from the digital controls to choose from a variety of options. The appliance takes care of the rest. The appliance handles all aspects of the baking process, including kneading, setting, heating, and baking, for hassle-free bread making.

TIME-SAVING SOLUTION:

Perfect for busy cooks or those who don't have time to knead atta daily, this appliance offers advanced features while saving precious time.

15-HOUR DELAY TIMER :

Enjoy the convenience of overnight baking with the 15-hour delay timer and keep your bread warm for up to 60 minutes.

ADJUSTABLE CRUST CONTROL:

Customize your bread's crust with three options - light, medium, or dark - to suit your taste preferences.

COMPACT DESIGN:

The Regalia Atta Kneader & Bread Maker features a compact and countertop friendly design, ideal for any kitchen space.

RELIABLE WARRANTY:

The Regalia Bread Maker comes with a reliable 1 year on-site warranty.

ITALIAN DESIGN, GERMAN QUALITY

: Wonderchef products are inspired by Italian Design and adhere to German Quality Standards, delivering a blend of style and performance for your kitchen.



Brand: Wonderchef
Induction: NA
Warranty: 1 Year
Additional Details:
Voltage - 230V
Frequency - 50Hz
Power - 550W
Package Contents:
Bread Pan - 1 Unit
Measuring Cup - 1 Unit
Measuring spoon - 1 Unit
Hook - 1 Unit
Kneading Blade - 1 Unit
Capacity:0.9 Kg
GST Product State :
Maharashtra
Old_Discount Percentage Max Val :
No
Discount Percentage Max Val
No
Effortless Operation for Busy Mornings
Mornings are now stress-free thanks to this bread maker. It allows me to prepare fresh bread effortlessly, ensuring a delightful start to the day for me and my family.
Easy to Clean, Hassle-Free Maintenance
Cleaning up after baking is effortless with the Regalia Atta Kneader. Its removable parts are dishwasher-safe, making maintenance a breeze and ensuring I can spend more time enjoying my freshly baked bread.
Excellent Customer Support
Wonderchef's customer support team has been phenomenal. They promptly address any concerns or queries, ensuring that my experience with the Regalia Atta Kneader is nothing short of exceptional.
Innovative Design, Modern Aesthetics
Not only does this bread maker excel in performance, but it also adds a touch of modern elegance to my kitchen. Its sleek design and stainless steel finish make it a visual delight.
Compact Design, Big on Performance
Despite its compact size, the Regalia Atta Kneader delivers exceptional performance. It occupies minimal counter space, yet produces outstanding bread, making it a must-have for any kitchen.
Reliable Warranty

Complete peace of mind

Customer Service

1860 266 0788

Fastest Delivery

Free shipping above ₹799