Valentina Reversible Damask & Geometric Placemat Set of 6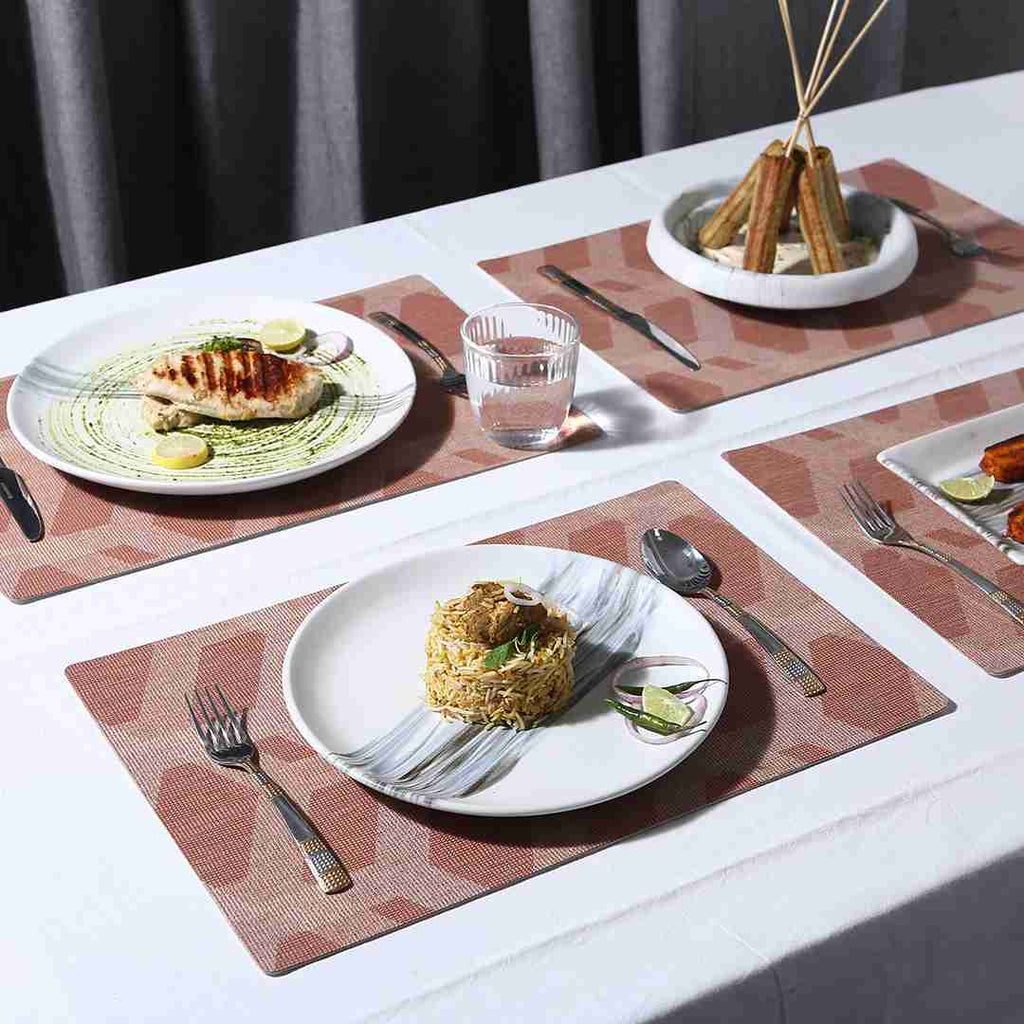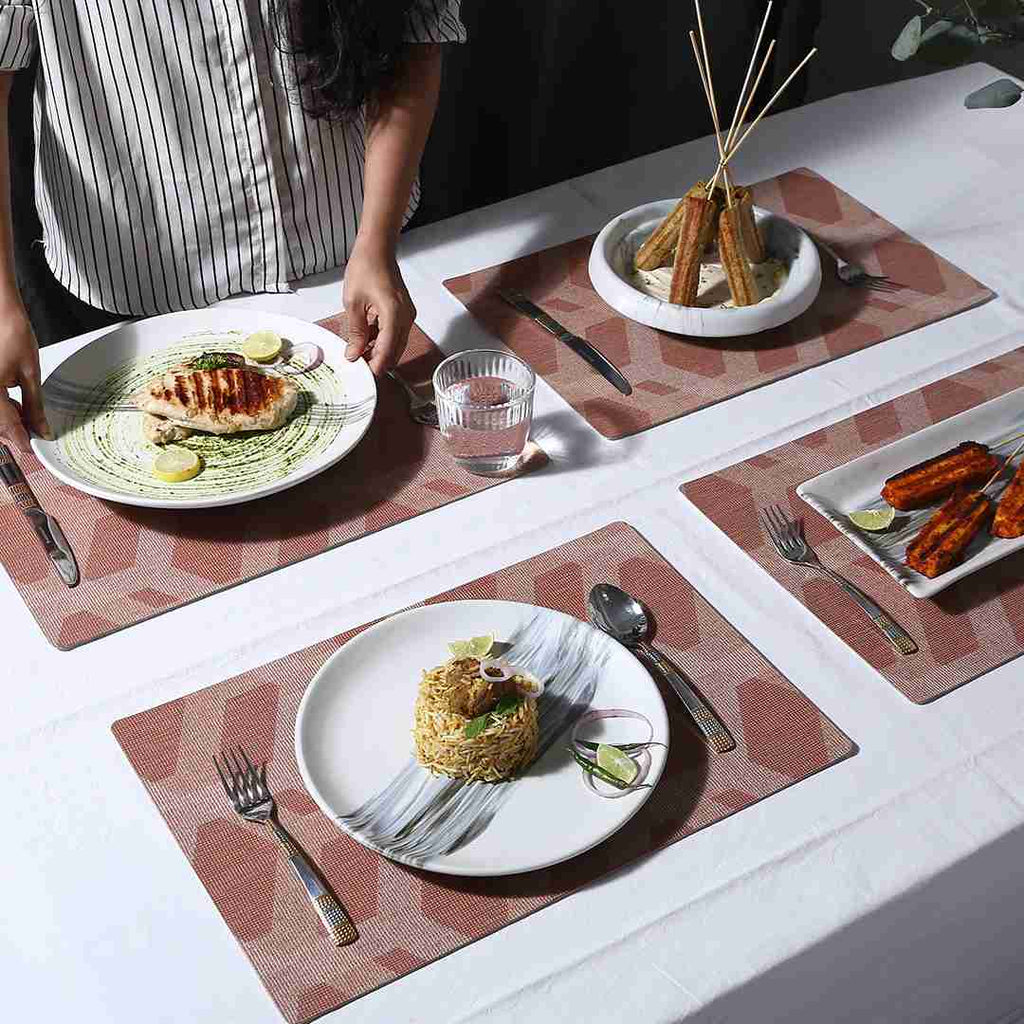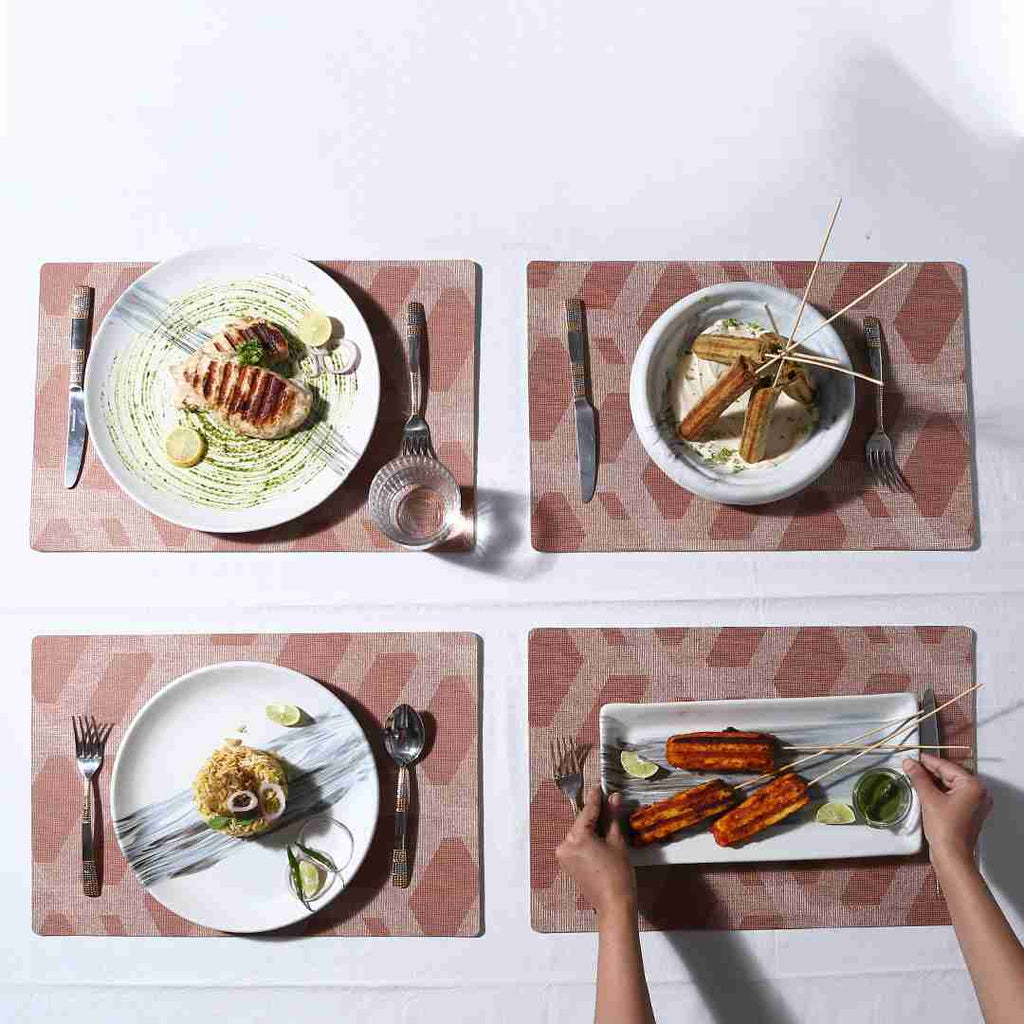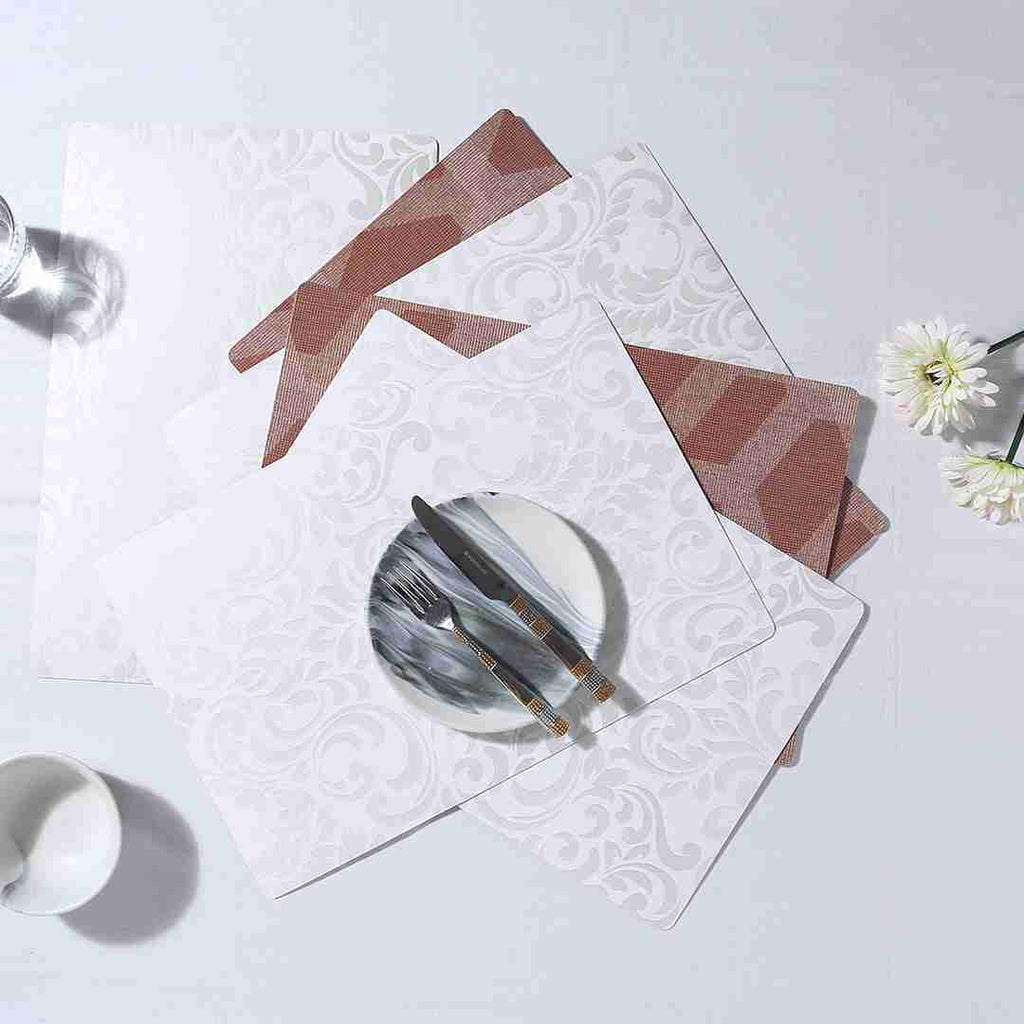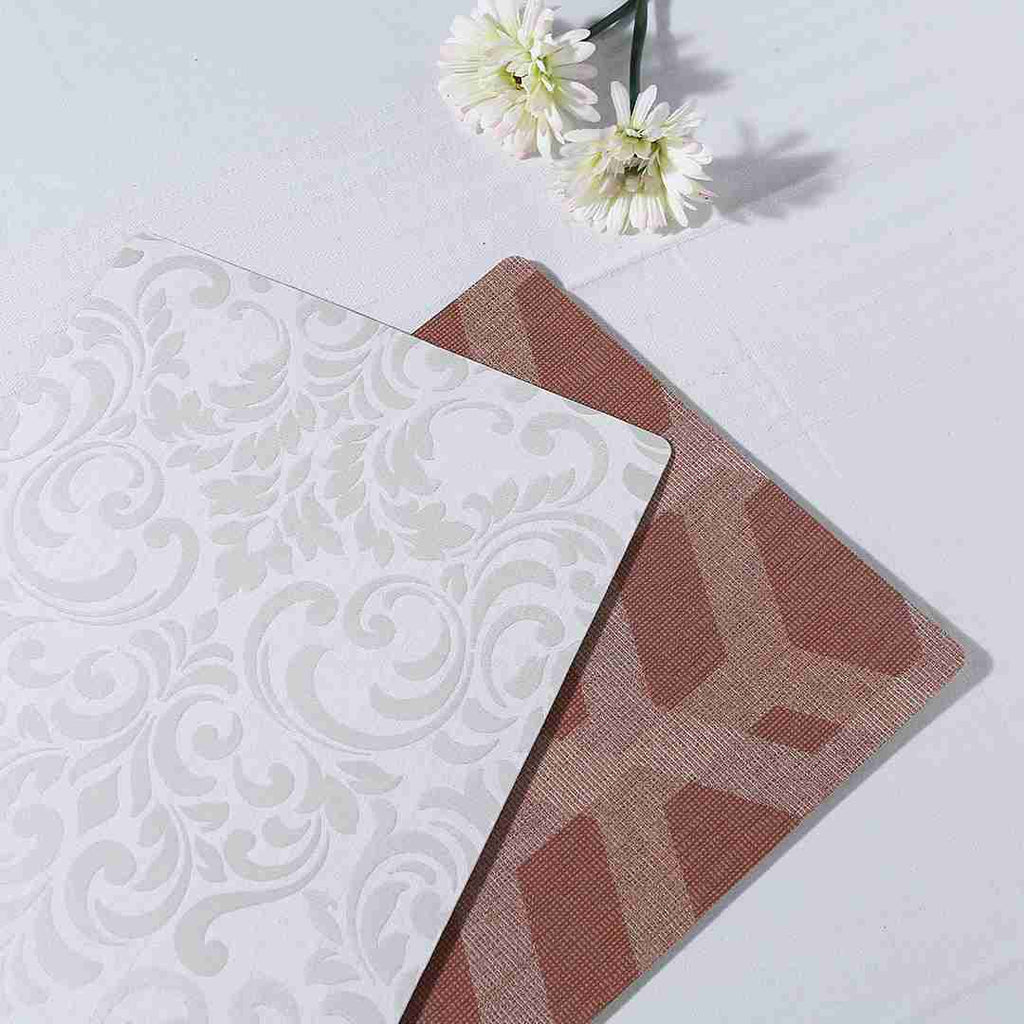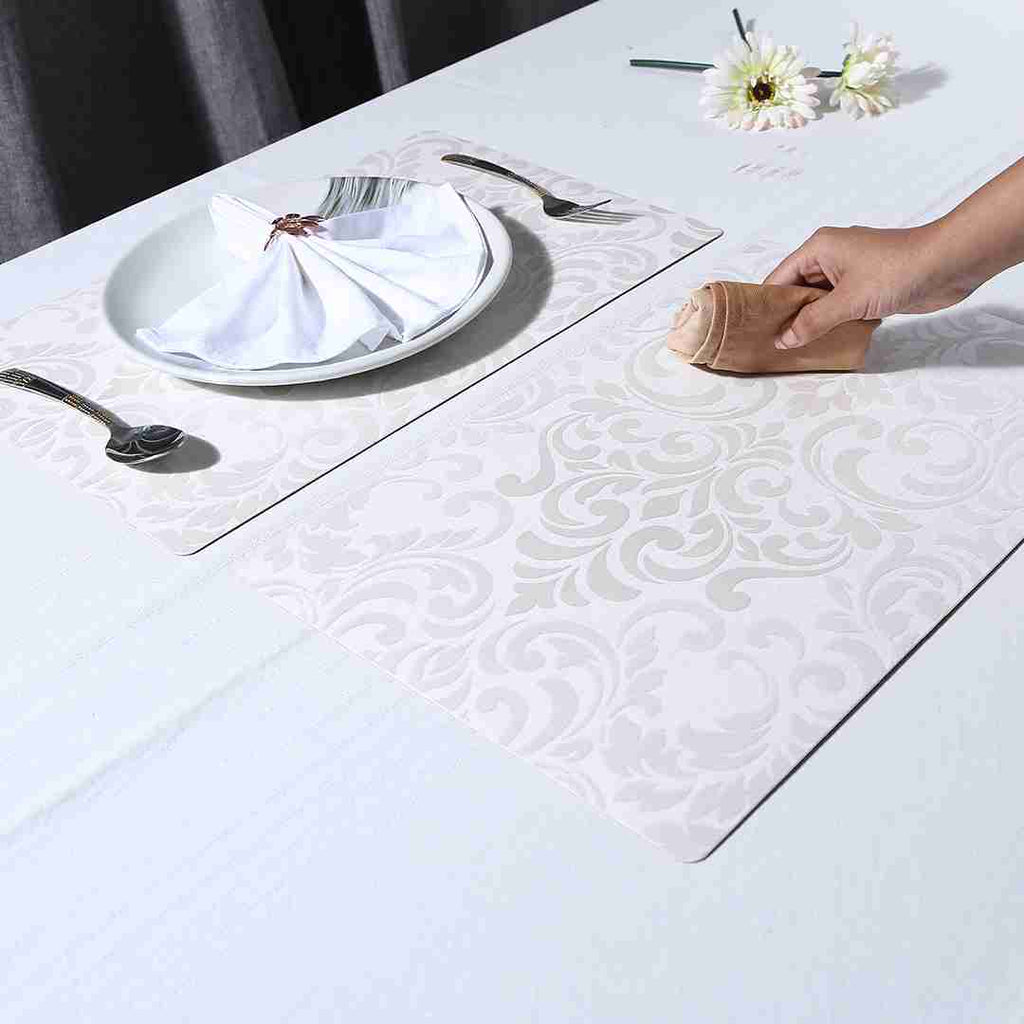 Valentina Reversible Damask & Geometric Placemat Set of 6
About The Product
The Table mats from our Valentina Collection are beautiful and elegant. The unique and bright designs of the mat add beauty to the dining table. Our mats are made from a treated paper which is imported from Germany. It is a proprietary formula which allows to simply wipe clean the mat with damp cloth and makes it reusable. Also the mat is reversible so you get the benefit of 2 different designs in a single table mat. Valentine mats are highly durable and easy to maintain.
Coordinate this beautiful set of 6 table mats with napkins and add style to your table when you host guests or set the table for every day dining!
Valentina Table Mats for everyday dining. The stylish placemats are a perfect addition to your dinner table. They are made of eco-friendly paper imported from Germany. The mats are durable, odour free and easy to clean. Use a damp cloth to wipe off the stains and no need to rinse the mats.
Features:
Eco friendly: No Plastic
Stain Resistant: Easy To clean
Reversible Mat: Different designs
Wash & Care

Use only damp cloth to wipe clean. Do NOT rinse or Iron. 
Presenting Wonderchef Valentina premium placemats to enhance your dining experience. It features timeless designs to compliment your table setting. The fine quality material makes these placemats easy to clean and easy to store in your kitchen drawer. This stunning reversible design is ideal for everyday usage and serving guests as well.
Reversible design
Wonderchef Valentina Premium Placemats features a reversible design. With distinctive beautiful designs on both sides, give a quick makeover to your table with just a flip.
Wash & Care
Reversible design
Eco-friendly
Stain-resistant
Easy to clean
Reliable Wonderchef Service
We are confident of our quality. Reach out to us for order related queries
Material: Treated Paper
Size: 45 x 30 cm
Elegant and Versatile Placemats
These placemats are a perfect addition to my dining table. The reversible damask and geometric patterns give a touch of elegance and I love how they can be easily flipped to change the look whenever I want.
Durable and Easy to Clean
I'm impressed with the quality of these placemats. They are made with durable materials that withstand daily use and are a breeze to clean, making them a practical choice for any busy household.
Stylish and Functional Design
The combination of damask and geometric designs on these placemats adds a stylish flair to my table setting. The thoughtful design ensures that spills and stains are easily absorbed, keeping my table protected and clean.
I like it
It's texture and patterns are really nice...Worth the price
Great Value for Money
I am extremely happy with my purchase. This set of six placemats offers great value for money, allowing me to decorate my table beautifully without breaking the bank.
Perfect Size for Any Plate
These placemats have an ideal size that fits perfectly under my dinner plates. They provide a neat and organized look to my table while protecting it from heat and scratches.
Reliable Warranty

Complete peace of mind

Customer Service

1860 266 0788

Fastest Delivery

Free shipping above ₹799