Portable Oxygen Concentrator Machine - 5 Litres (Medical Supply Equipment)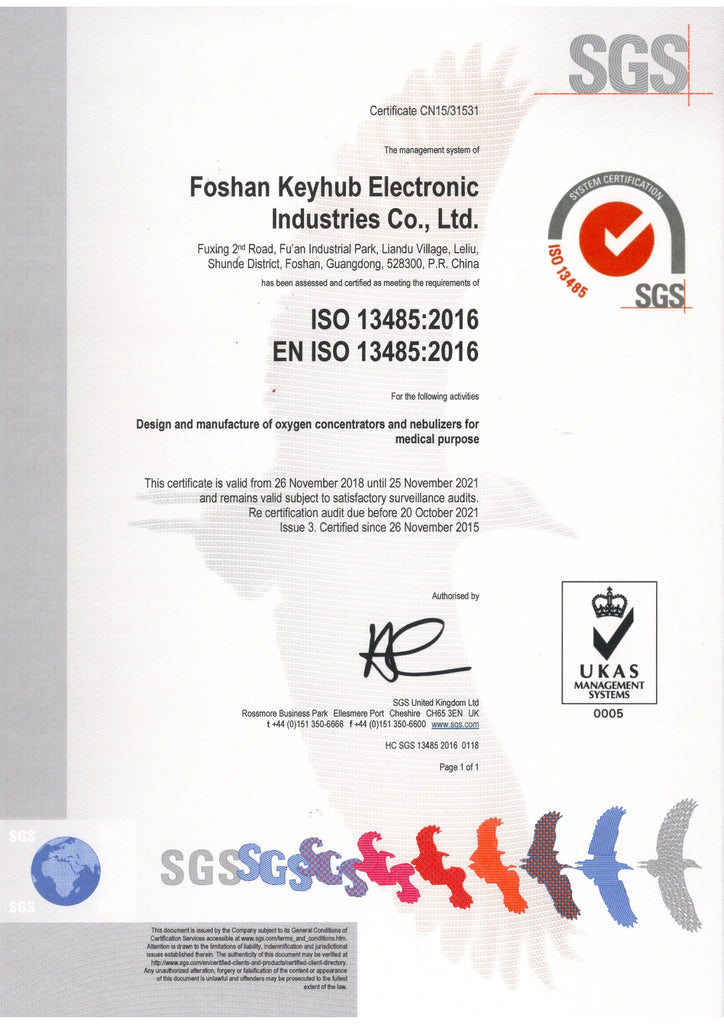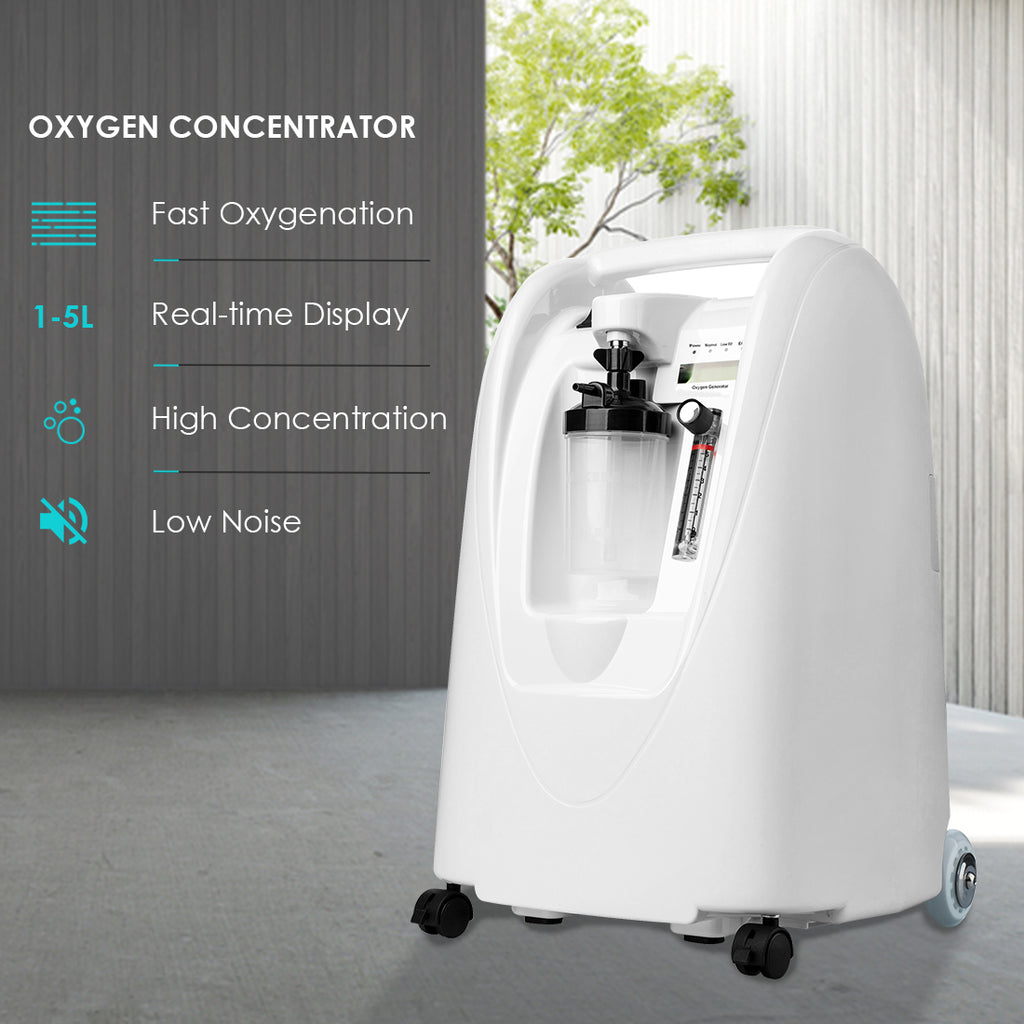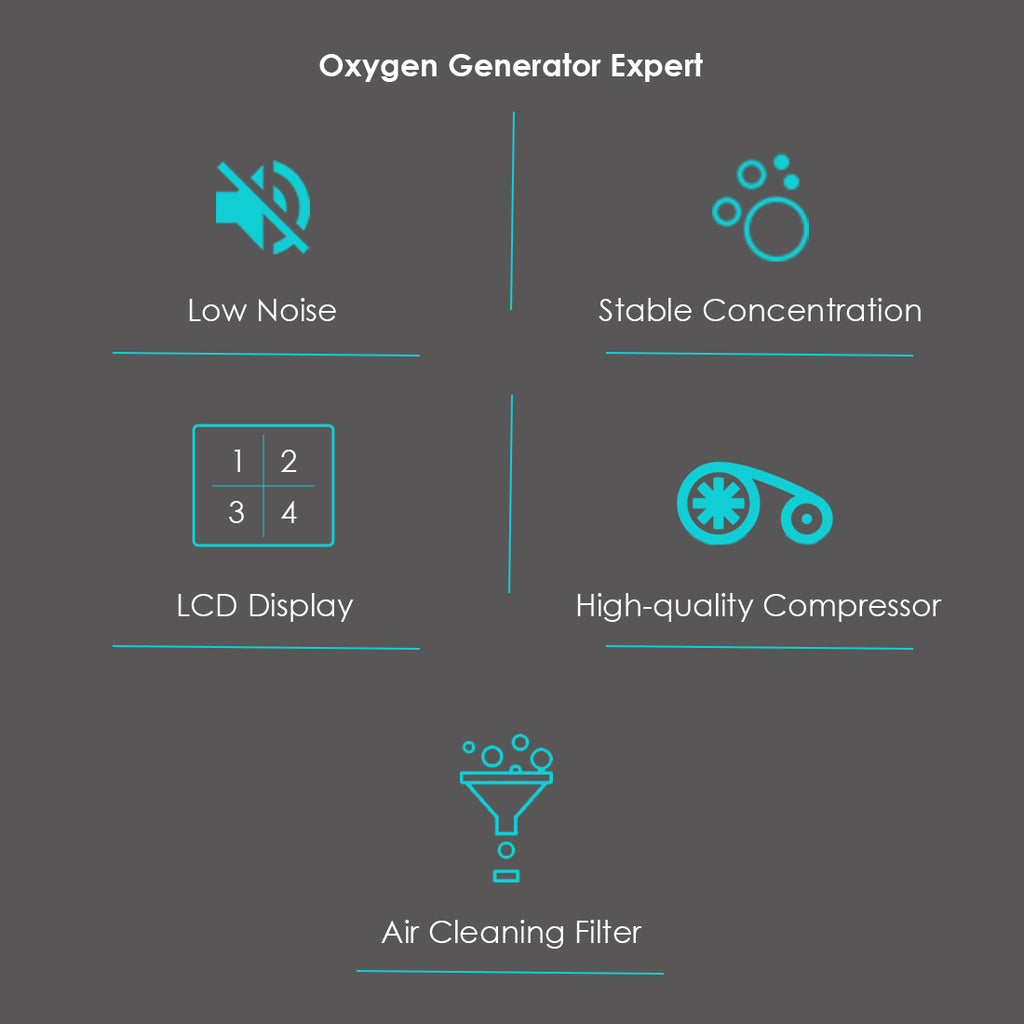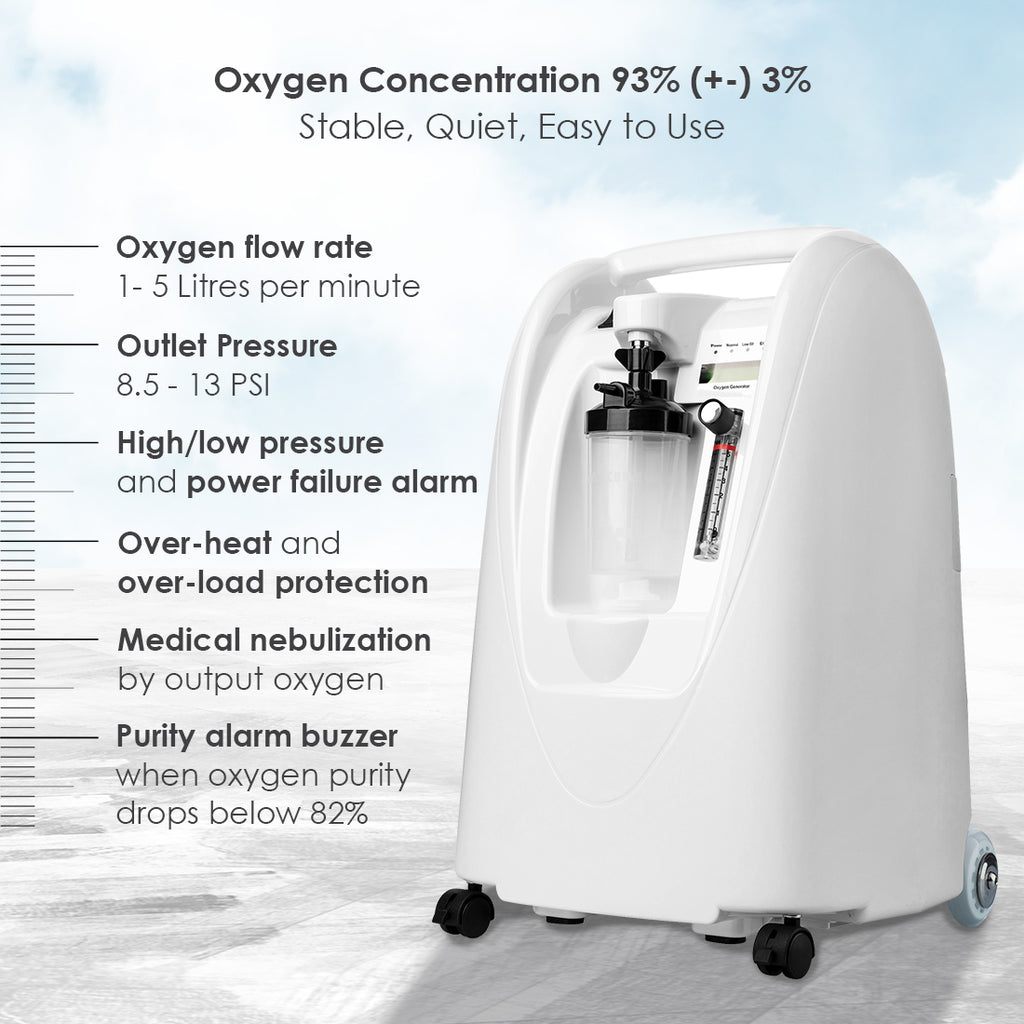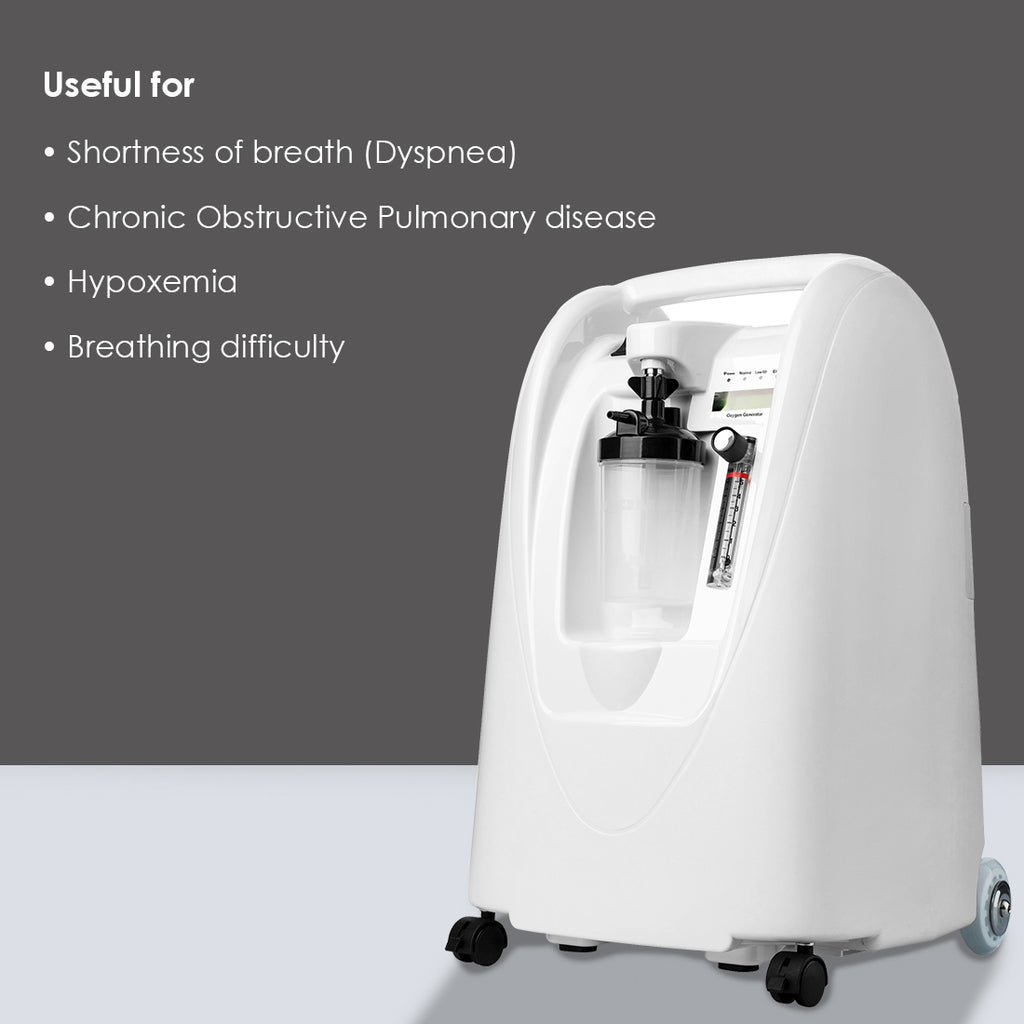 Portable Oxygen Concentrator Machine - 5 Litres (Medical Supply Equipment)
About The Product
Oxygen concentrator provides oxygen to a patient in need at substantially higher concentrations than those of ambient air. Air has about 20% Oxygen and 78% Nitrogen. The Concentrator presses out the Nitrogen and provides air with a higher concentration of Oxygen - about 93% to 95%. It is used as an alternative to tanks of compressed oxygen when there is low oxygen saturation while sleeping, shortness of breath (Dyspnea), Chronic Obstructive Pulmonary disease, Hypoxemia and breathing difficulty.
Running time control and calculation
Alarms for high/low pressure and power failure
Over-heat and over-load protection
Medical nebulization by output oxygen

Purity alarm buzzes when the oxygen purity drops below 82%

Download ISO Certification and Instruction Manual
This is not a Wonderchef branded product but is backed by Wonderchef's warranty and after sales service
Tech Specs :
Oxygen flow rate: 1- 5 Litre per minute

Oxygen Concentration: 93% (+-) 3%
Outlet Pressure: 8.5 - 13 PSI
Voltage: 220V - 50Hz
Power Consumption: 290W
Noise:<=48 dB(A)
Weight: 16 Kg
Nozzle: 1
Size: 305mm(L)*300mm(W)*535mm(H)
GST Product State :
Maharashtra
Old_Discount Percentage Max Val :
No
Discount Percentage Max Val
No
Manufacturer Name: Imported by Wonderchef Home Appliances Pvt Limited


Reliable and Efficient Oxygen Concentrator
This oxygen concentrator is a lifesaver! It delivers a continuous supply of oxygen, ensuring my peace of mind and improved breathing. It's easy to use and has a compact design, making it convenient for home use.
Portable and Lightweight Oxygen Solution
I am impressed with this oxygen concentrator's portability and lightweight design. It allows me to move around freely without any hassle. The adjustable flow settings provide customized oxygen therapy, promoting my overall well-being.
Silent and Powerful Oxygen Machine
I love how quiet this oxygen concentrator is, allowing me to rest and sleep peacefully. Despite its silent operation, it provides powerful oxygen flow, improving my energy levels and enhancing my daily activities.
Versatile and Safe Oxygen Solution
I appreciate the safety features of this oxygen concentrator, such as the low oxygen purity alarm and automatic power-off function. Its versatility allows me to use it for various applications, from medical purposes to recreational activities, ensuring I always have access to fresh oxygen.
User-friendly Oxygen Concentrator
This oxygen concentrator is incredibly user-friendly. The intuitive control panel and easy-to-understand indicators make it simple to adjust the settings according to my needs. The machine's durability and reliability give me confidence in its long-term use.
Reliable Warranty

Complete peace of mind

Customer Service

1860 266 0788

Fastest Delivery

Free shipping above ₹799