Crimson Edge Die-Cast Metal Kitchen Stand Mixer and Beater with 6 Speed Settings | 1000W Powerful Copper Motor | 5L SS Bowl | Whisking Cone, Mixing Beater, Dough Hook Attachments & Splash Guard | Home Cooks & Professional Bakers | 3 Year Warranty | Black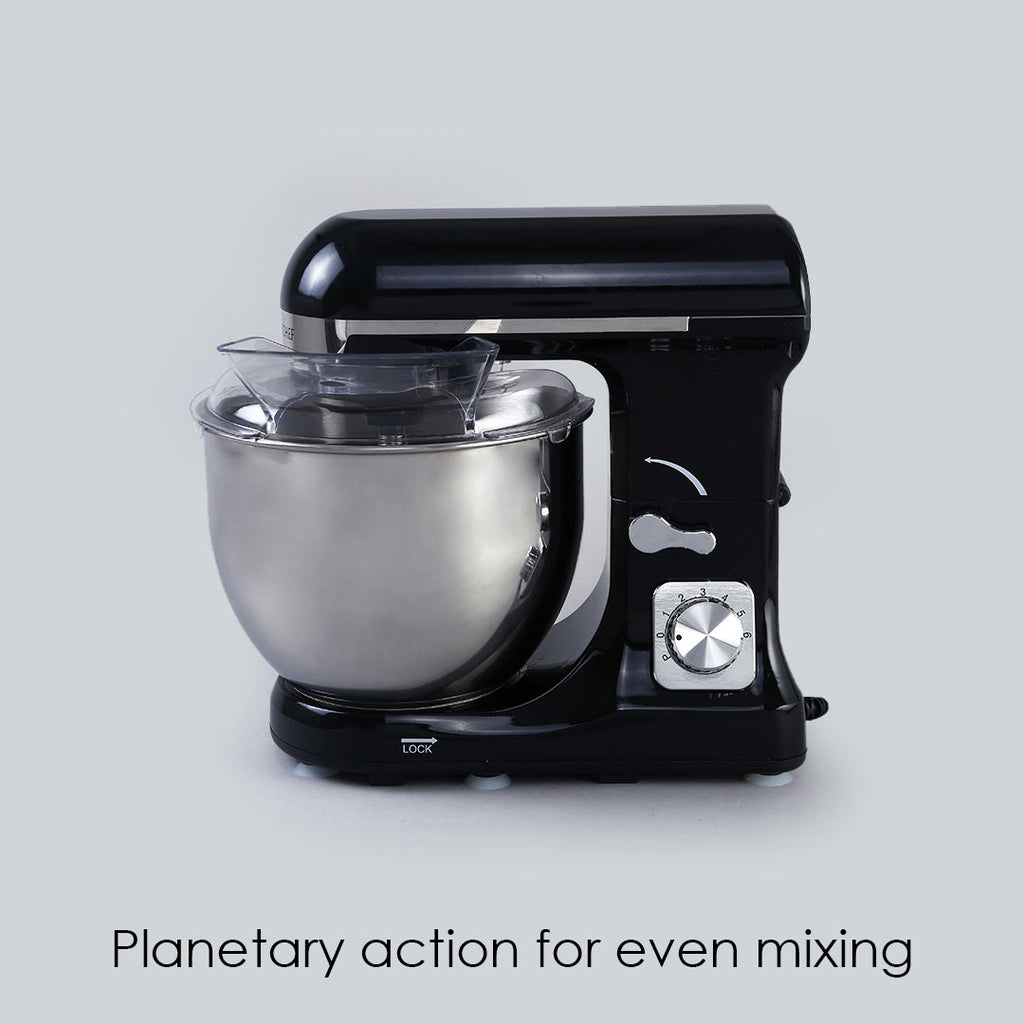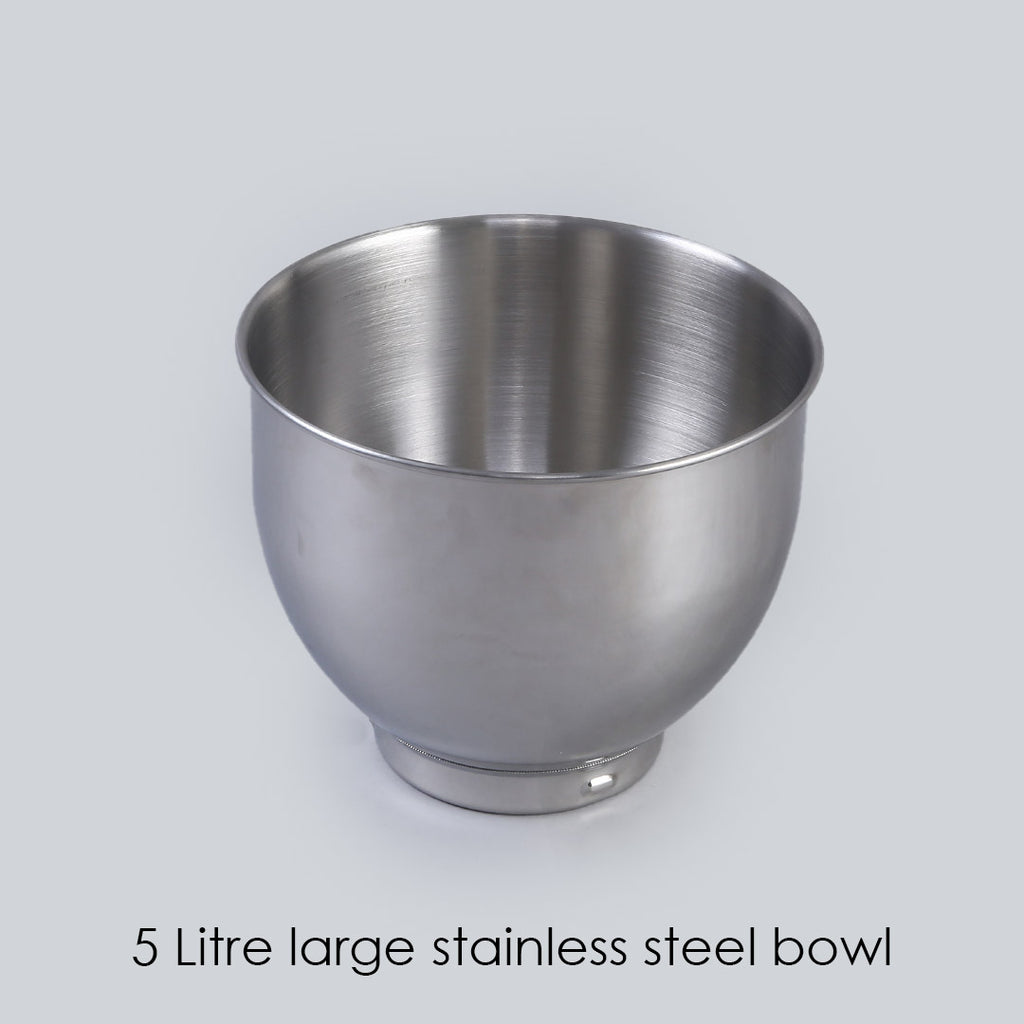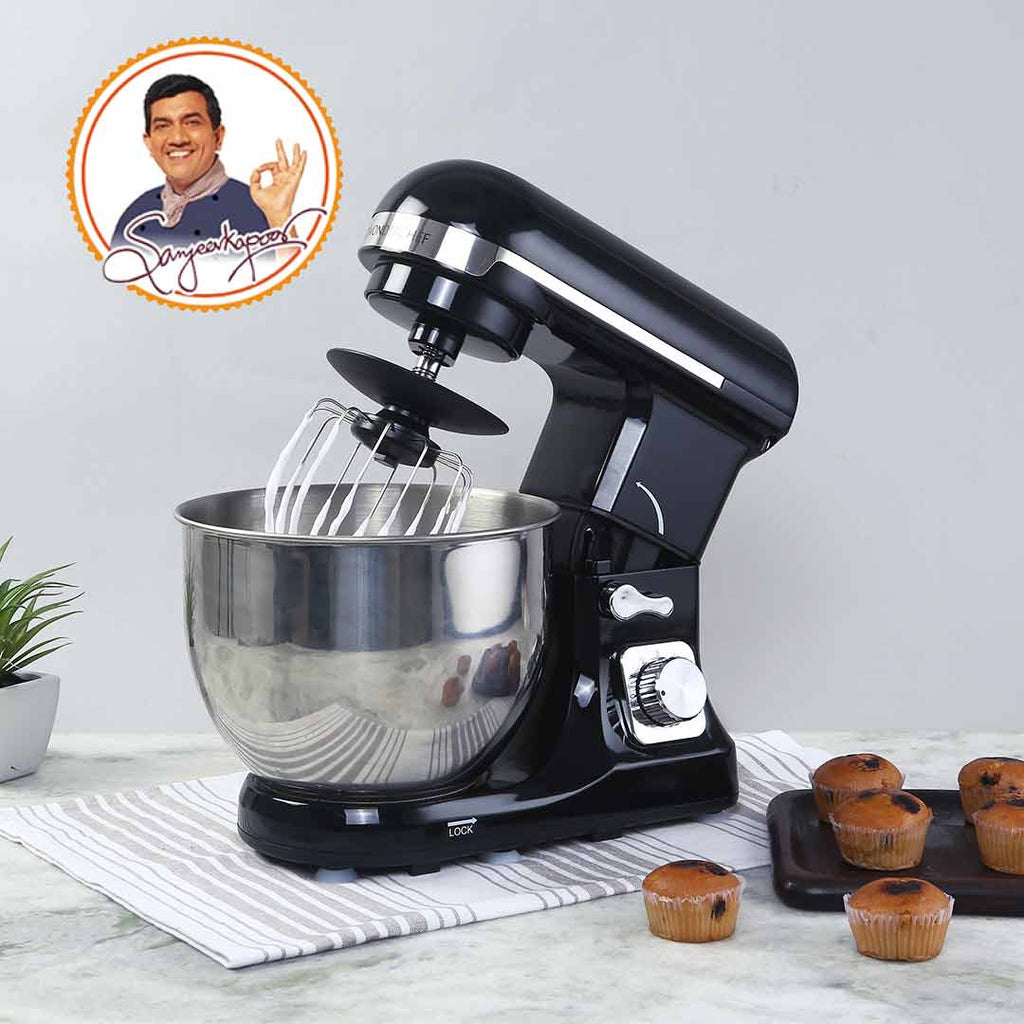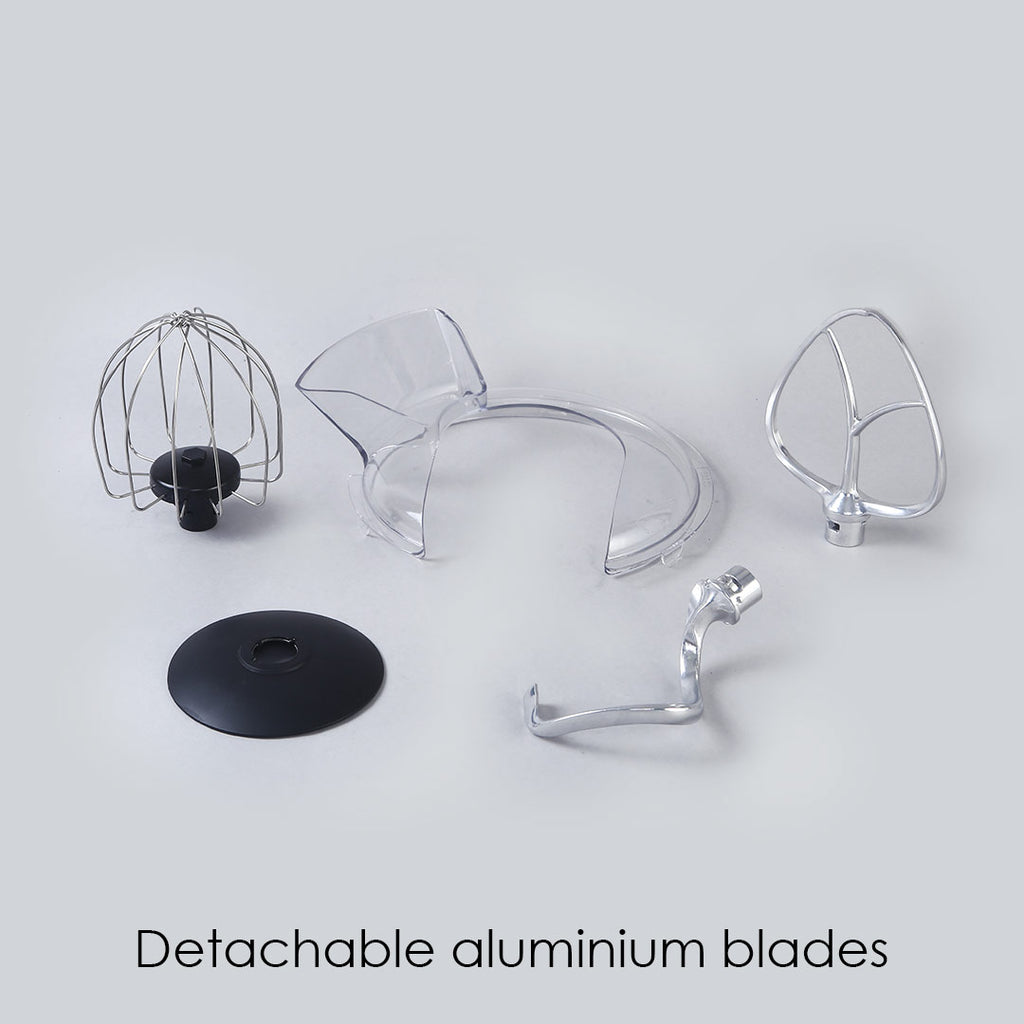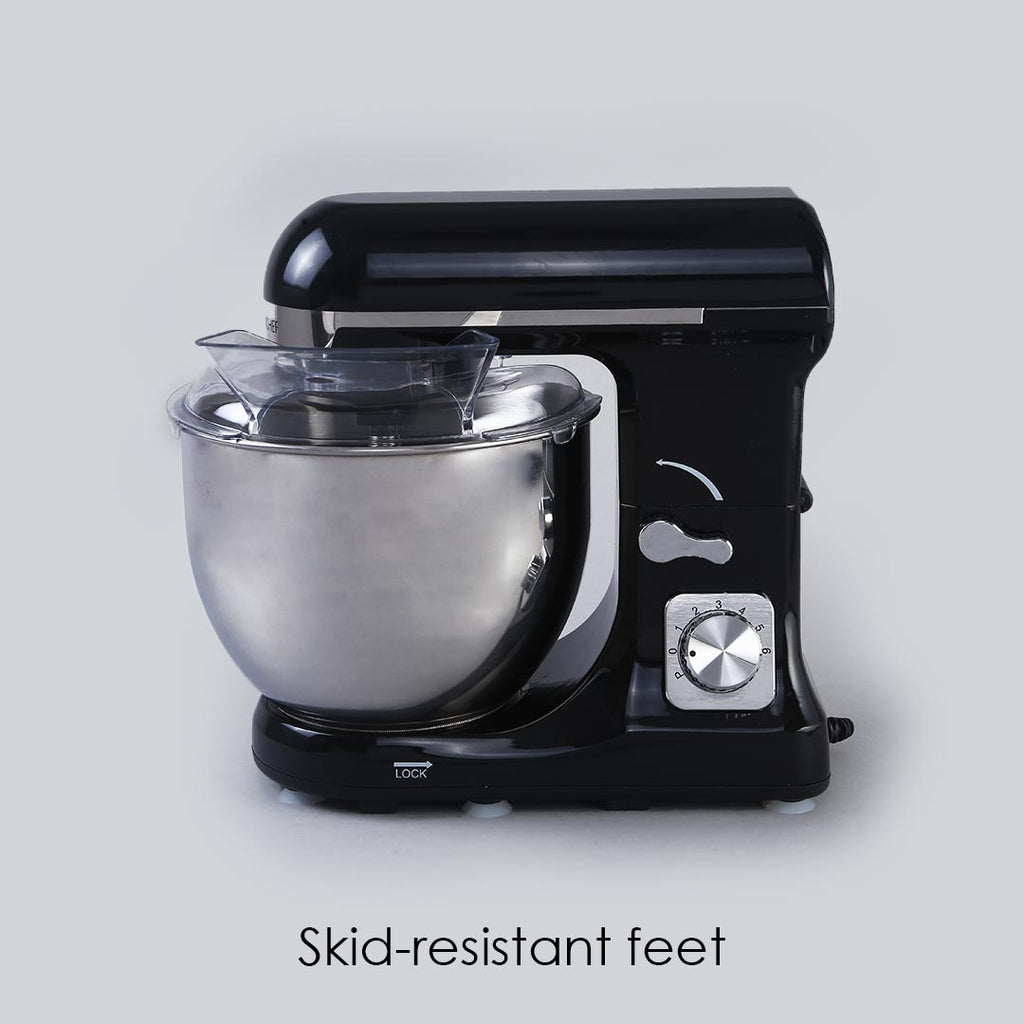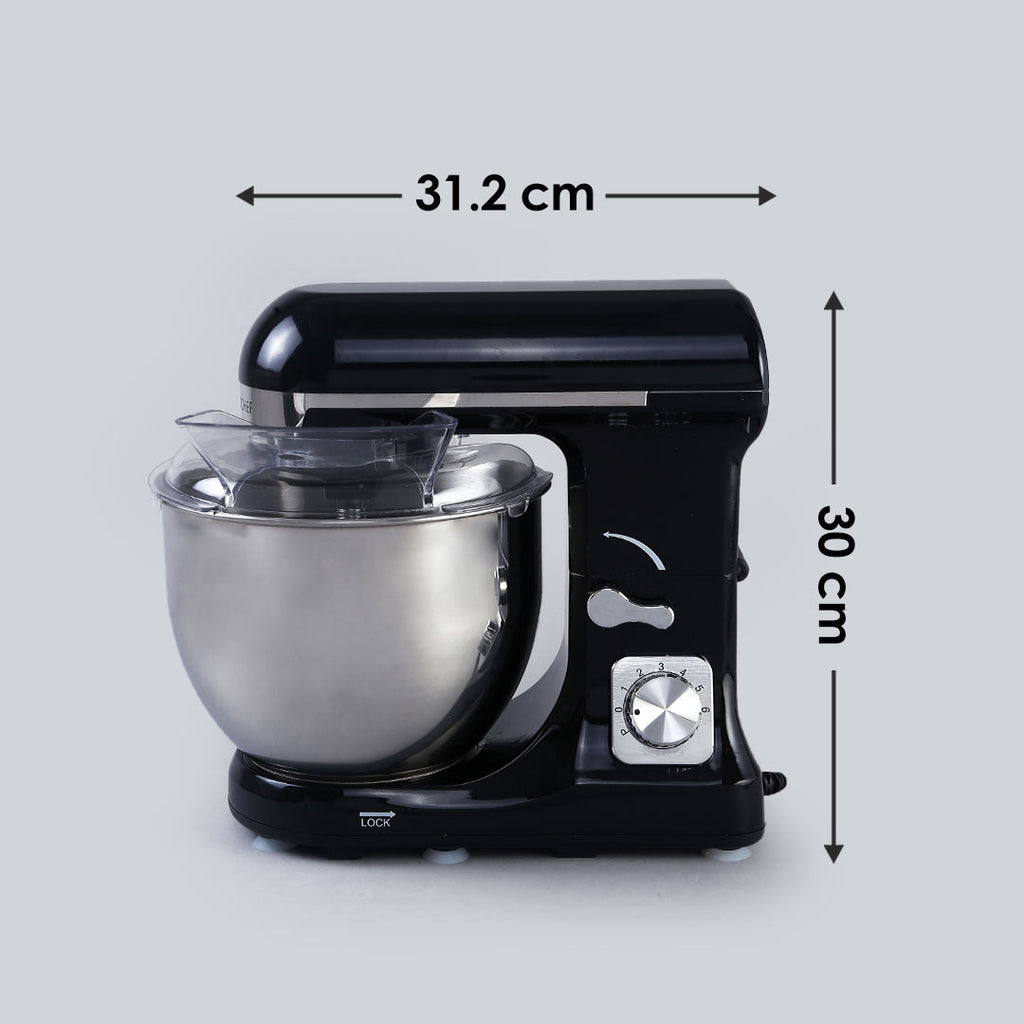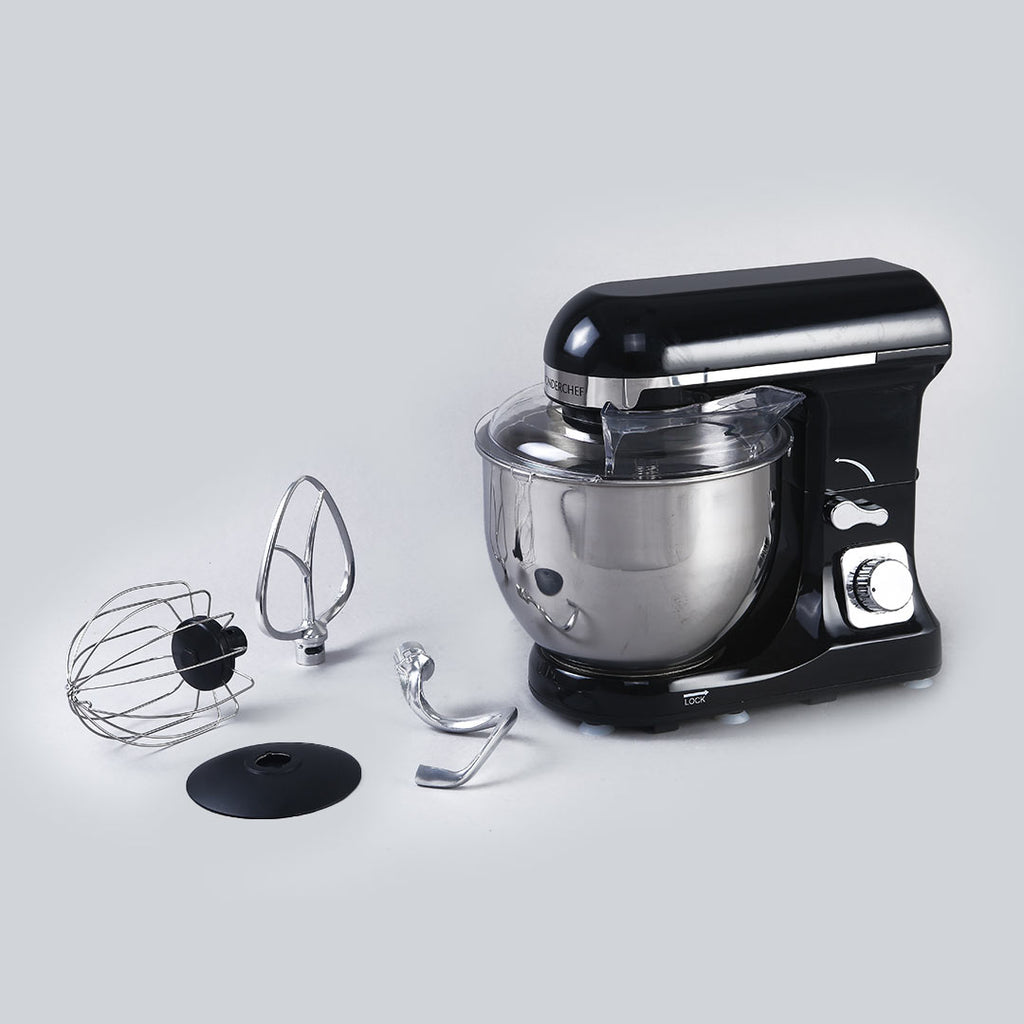 Crimson Edge Die-Cast Metal Kitchen Stand Mixer and Beater with 6 Speed Settings | 1000W Powerful Copper Motor | 5L SS Bowl | Whisking Cone, Mixing Beater, Dough Hook Attachments & Splash Guard | Home Cooks & Professional Bakers | 3 Year Warranty | Black
About The Product
POWERFUL AND DURABLE DIE-CAST CONSTRUCTION: The Crimson Die-Cast Stand Mixer is built with a robust die-cast metal housing, ensuring superior stability, strength, and long-lasting performance.
EASY OPERATION: It can handle a wide range of tasks, from making dough for 4-5/400gms loaves to whipping up 12 dozen cookies or biscuits. You can even beat 14-15 egg whites or prepare 1.5 liters of whipped cream with ease.
PLANETARY MOTION EFFECT: The combination of rotating head & rotating bowl together creates a planetary motion effect, resulting in consistent and thorough mixing. Perfect your doughs for rotis, pizzas, and breads with ease and unlock your true culinary potential.
6 SPEED SETTINGS & PULSE FUNCTION:Take control of your mixing speed with the 6-speed settings & a pulse speed control feature for quick start/stop functionality. providing you with the flexibility to achieve the perfect consistency for your recipes.
LARGE CAPACITY BOWL(5 Litre): The spacious 5-litre stainless steel bowl allows you to cook in larger quantities. Whether you're hosting a gathering or preparing for a house party, this bowl provides ample capacity for your baked delicacies. The included bowl cover makes pouring easier and protects your food from splashes, ensuring a mess-free mixing experience.
FREE ATTACHMENTS: The stand mixer comes with four attachments that includes whisking cone, mixing beater, dough hook attachments & Splash Guard for whisking, dough making & general mixing , catering to all your baking needs.
EASY CLEANING: Cleaning the stand mixer is a breeze, thanks to the detachable aluminium blades and accessories.Simply detach, clean, and maintain your mixer effortlessly, ensuring it stays in pristine condition
3-YEAR ON-SITE WARRANTY: Peace of mind with a reliable Wonderchef warranty with the best after-sales service provided at your home in over 20,000 pin codes across India.
ITALIAN DESIGN AND GERMAN QUALITY STANDARDS: Wonderchef products draw inspiration from Italian design and adhere to German quality standards, ensuring exceptional performance and durability.
Reliable Warranty

Complete peace of mind

Customer Service

1860 266 0788

Fastest Delivery

Free shipping above ₹799