Sanjeev Kapoor Tandoor Mini Plus| Crimson Edge Electric Contact Grill & Sandwich Maker|3-in-1 Appliance| 700 Watt | Healthy Non-Stick Coating|1 Year Warranty| Red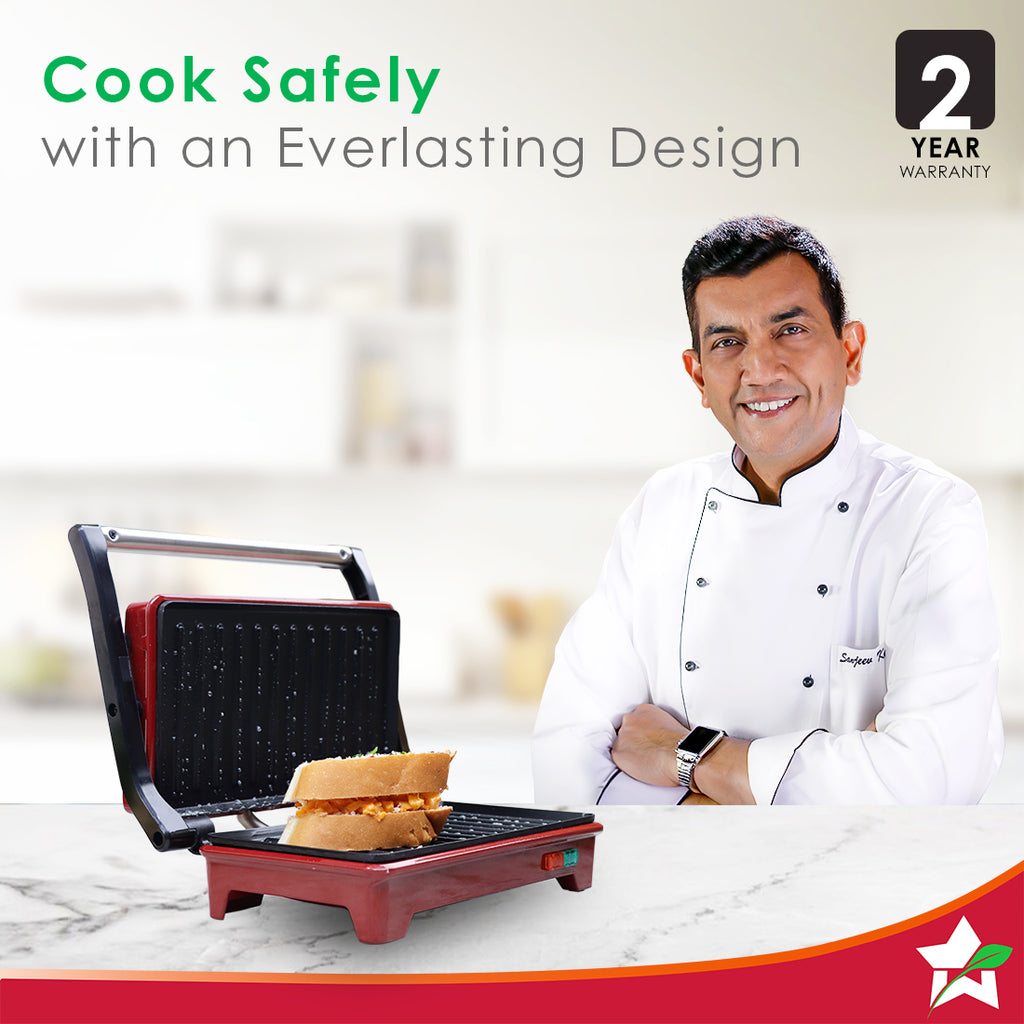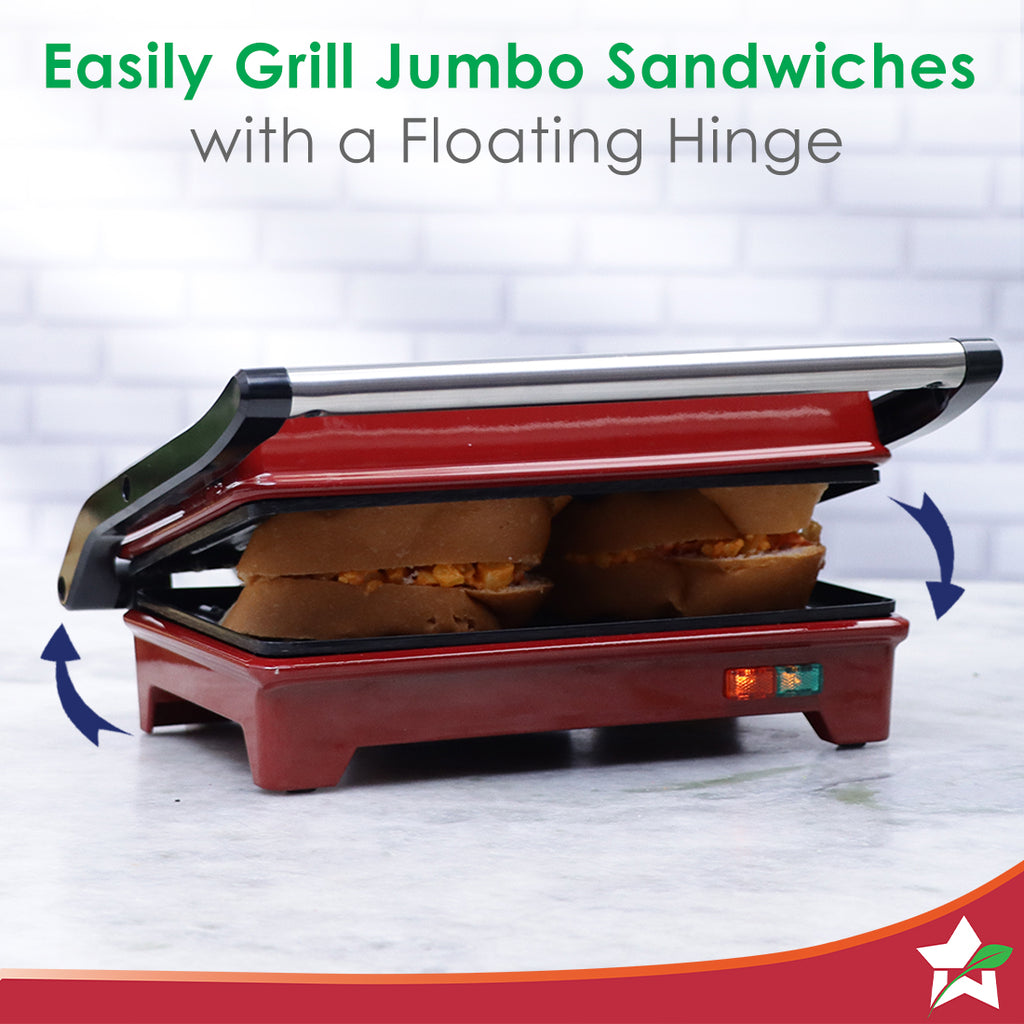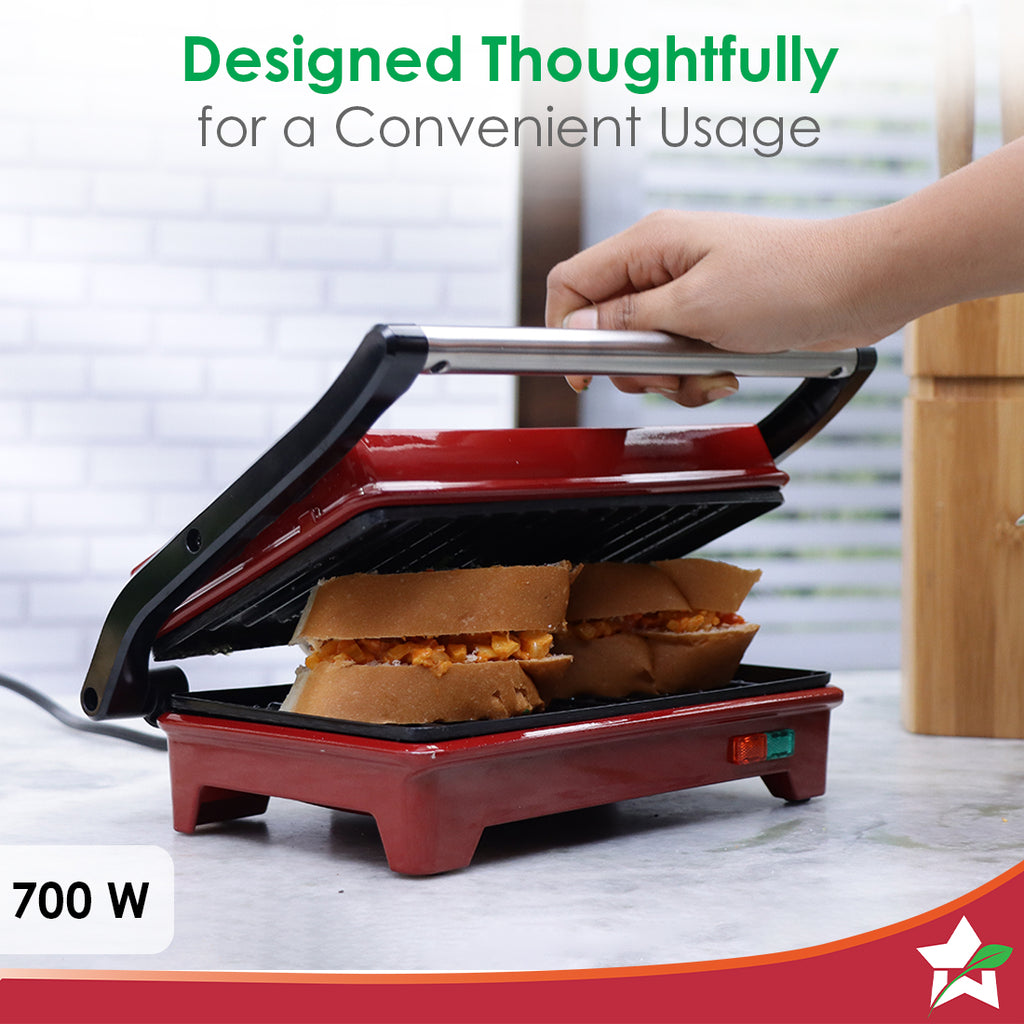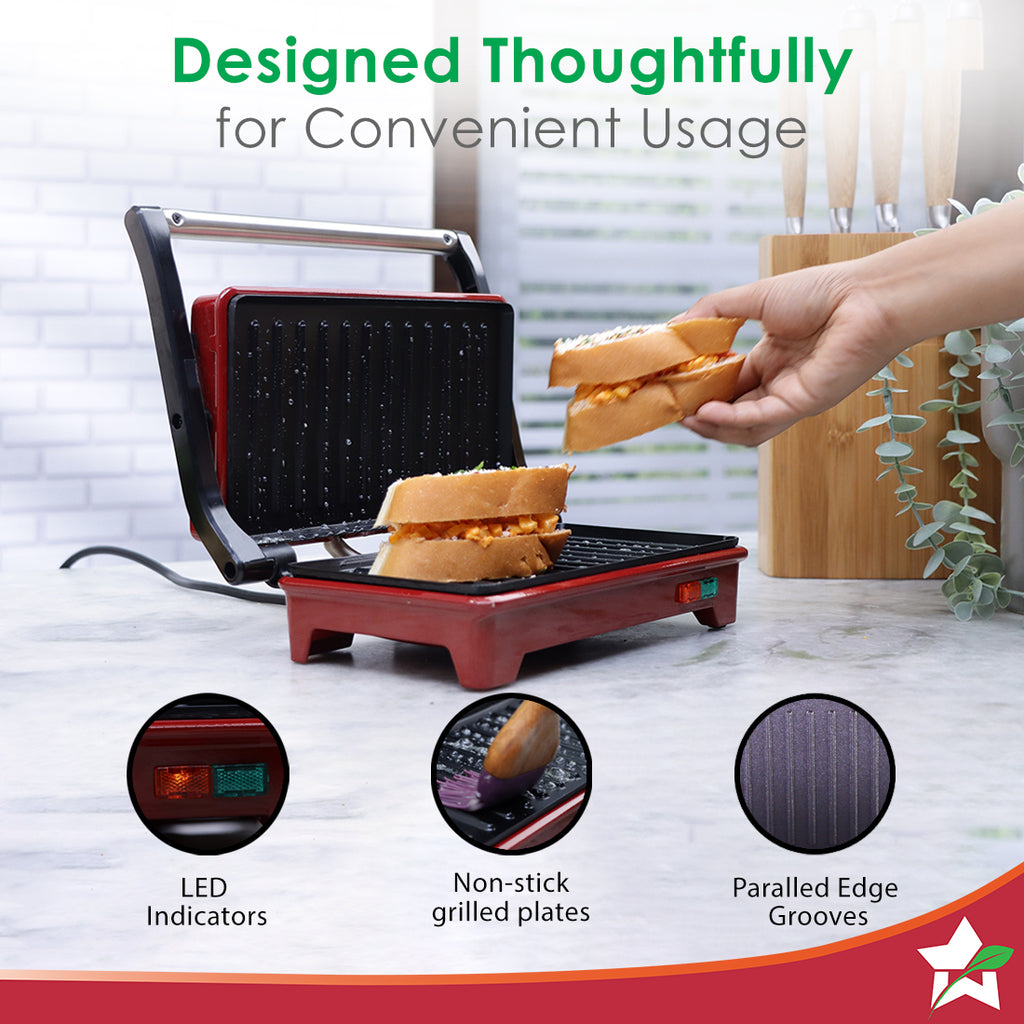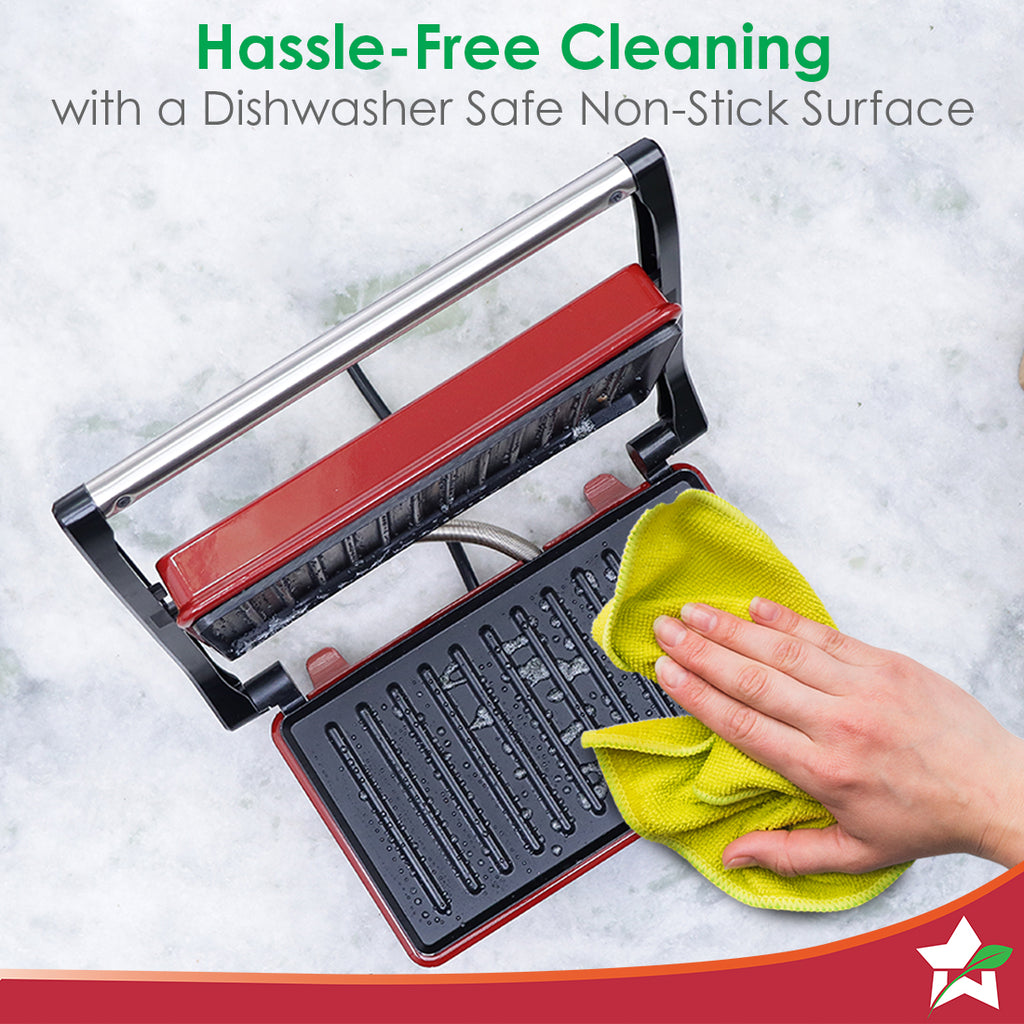 Sanjeev Kapoor Tandoor Mini Plus| Crimson Edge Electric Contact Grill & Sandwich Maker|3-in-1 Appliance| 700 Watt | Healthy Non-Stick Coating|1 Year Warranty| Red
About The Product
Crimson Edge Story
Step into the world curated by Crimson Edge Style with cutting edge technology, and with a design that lends to its appliances a superior quality. Wake up to your perfect cup of coffee or a healthy breakfast smoothie. Fix small-plate dinners to mid-day sweet treats and satisfy cravings with oil-free savouries. Dive into experiences instead of chores with products designed to make life easy and stress free.
COMPACT AND STYLISH DESIGN: The Crimson Edge Sanjeev Kapoor Tandoor(SKT) Mini Plus features a compact and stylish design that adds a touch of elegance to your kitchen countertop while saving space.
VERSATILE COOKING(3-in-1): This mini appliance offers versatile cooking options, allowing you to Grill, Toast and Roast a variety of delicious dishes with ease.
HEALTHY NON-STICK COATING: The SKT Mini is equipped with a healthy non-stick coating that requires minimal oil, promoting healthier cooking and effortless food release.
PRECISE TEMPERATURE CONTROL: With its precise temperature control feature, you can easily adjust the heat to achieve the perfect cooking results for your favorite recipes.
RAPID HEATING: The SKT Mini boasts fast and efficient heating, ensuring quick meal preparation and saving you valuable time in the kitchen.
COOL TOUCH HANDLES: The SKT Mini is designed with safety and user-friendliness in mind. It features cool-touch handles and a built-in safety feature to prevent overheating.

COMPACT & PORTABLE: Whether you have limited kitchen space or need a portable cooking solution for travel or camping, the SKT Mini is the ideal choice.

EASY CLEANING: The removable non-stick plates and crumb tray make cleaning quick and convenient.
2-YEAR ON-SITE WARRANTY: Peace of mind with a reliable Wonderchef warranty with the best after-sales service provided at your home in over 20,000 pin codes across India.
ITALIAN DESIGN AND GERMAN QUALITY STANDARDS: Wonderchef products draw inspiration from Italian design and adhere to German quality standards, ensuring exceptional performance and durability.
Reliable Warranty

Complete peace of mind

Customer Service

1860 266 0788

Fastest Delivery

Free shipping above ₹799