Raven Induction Base 3L Hard Anodized Pressure Cooker With Inner Lid, Black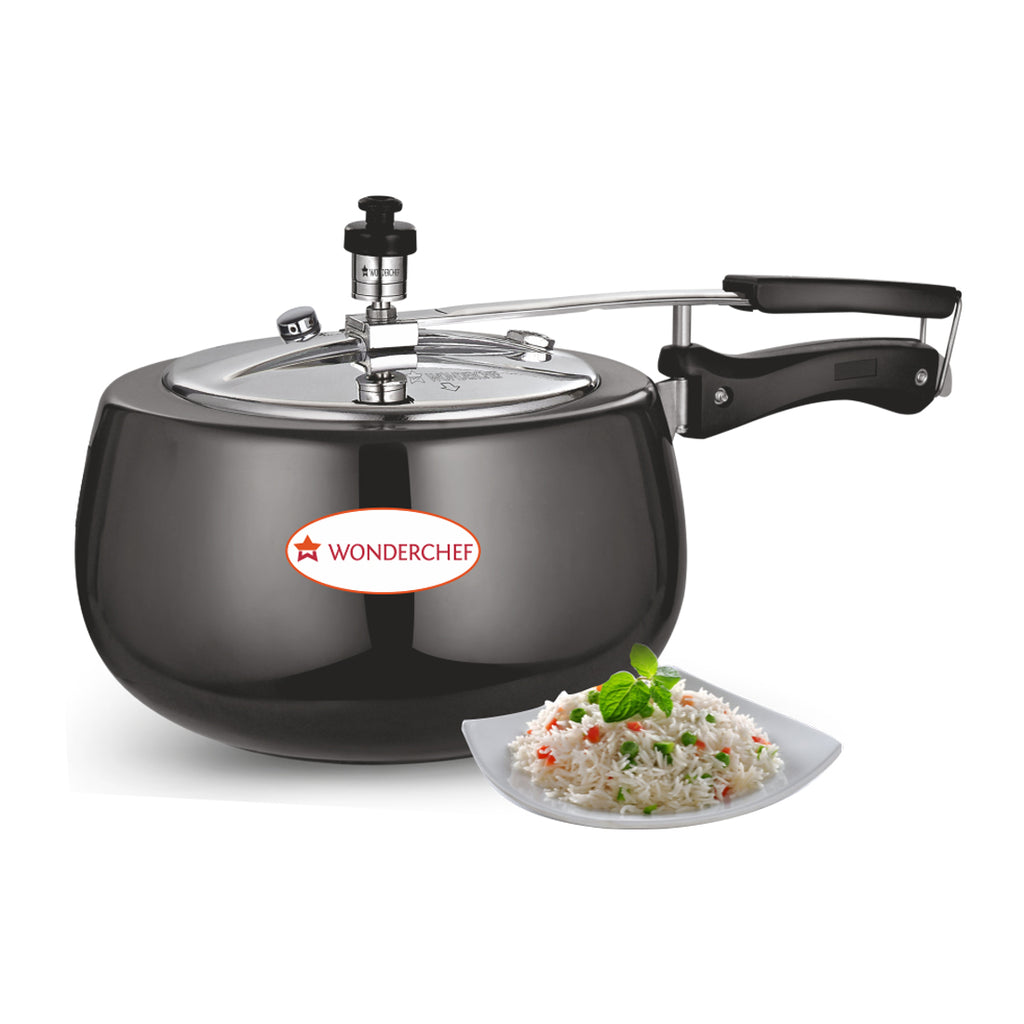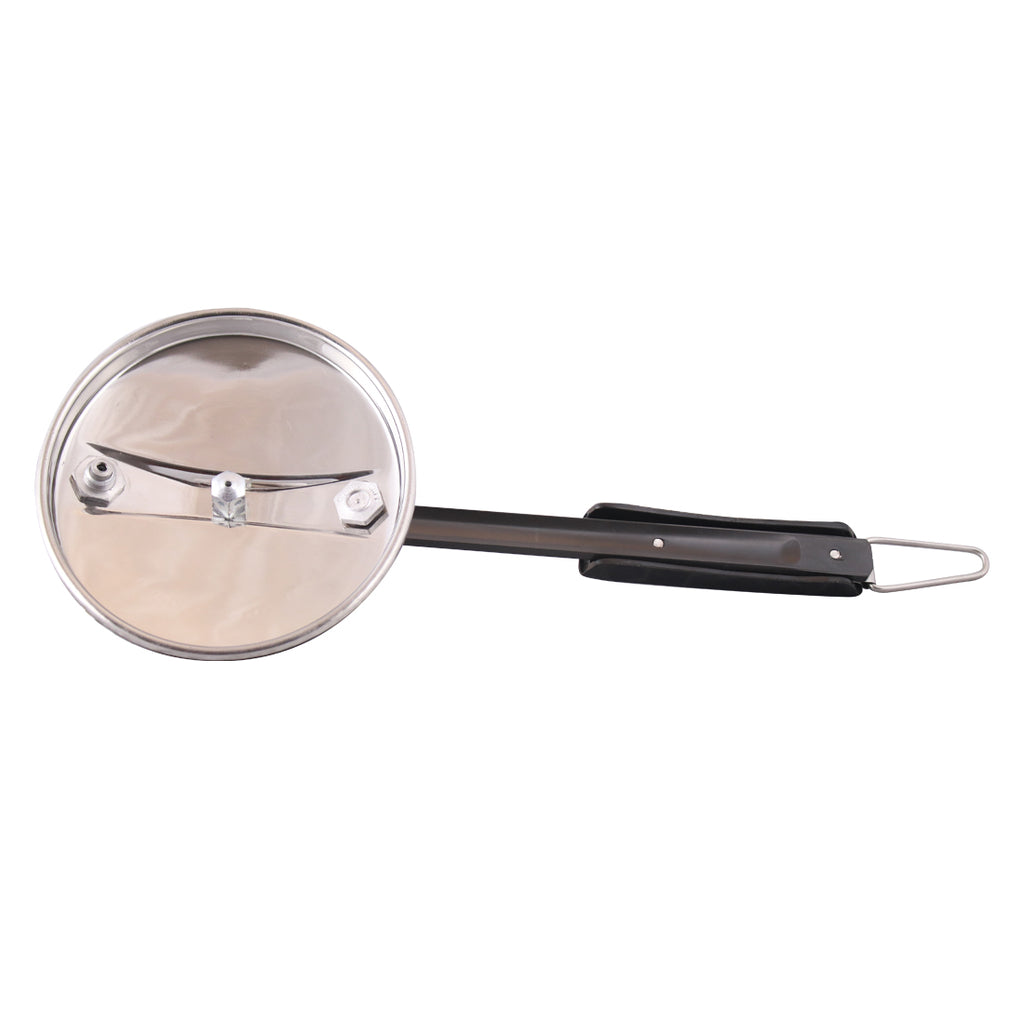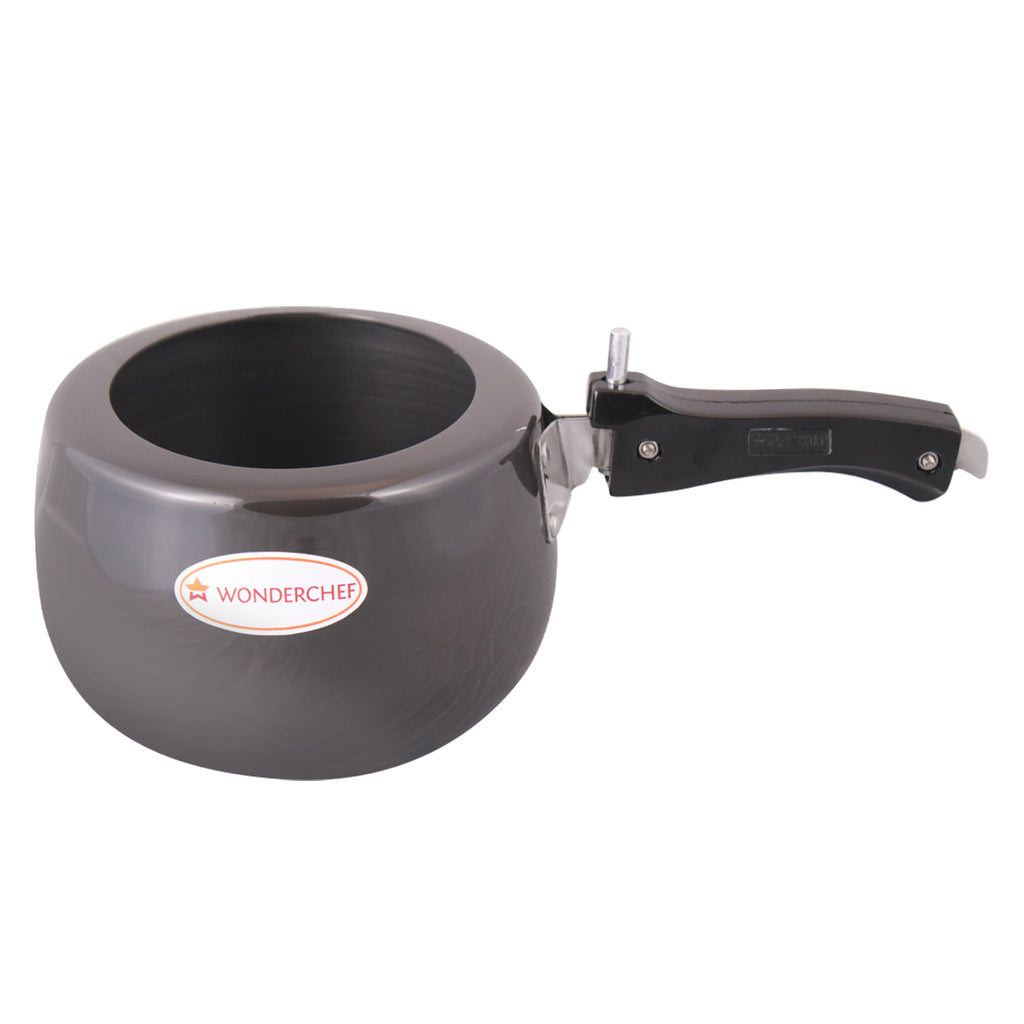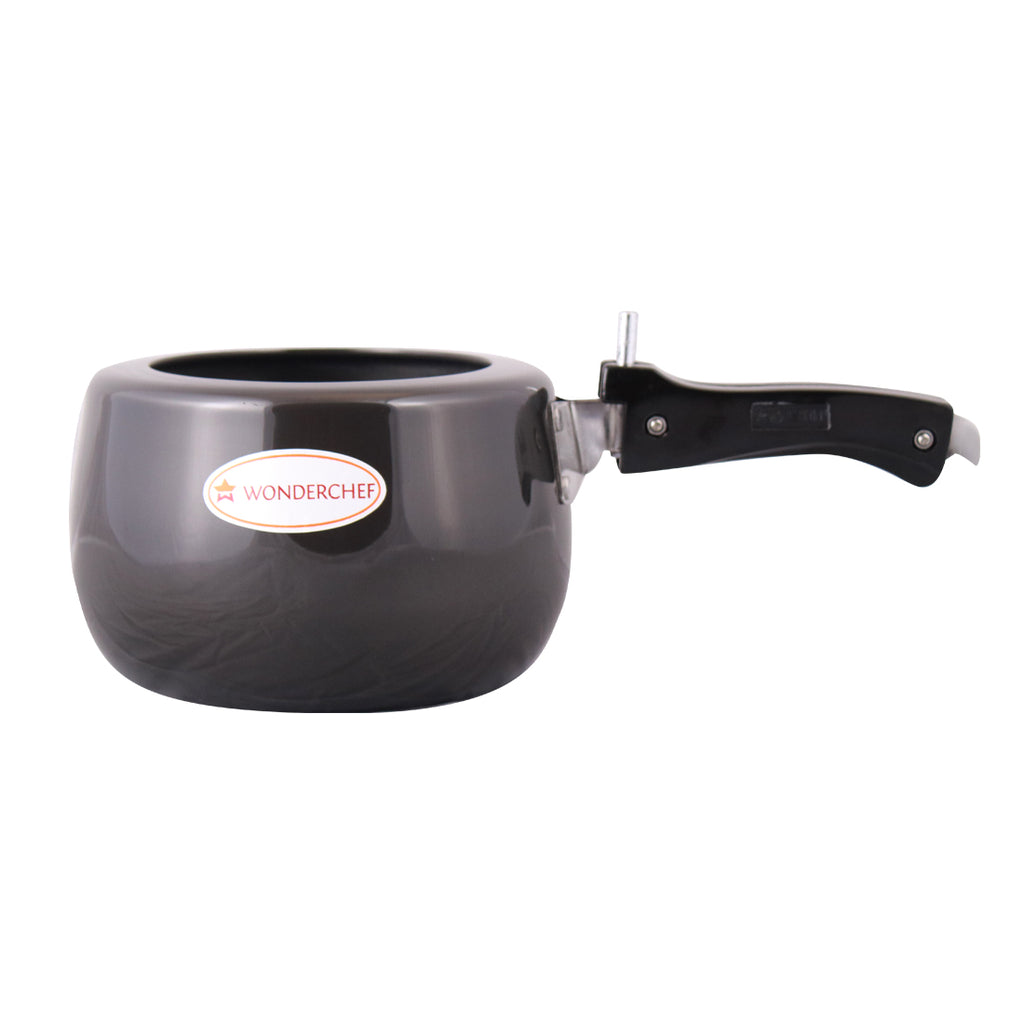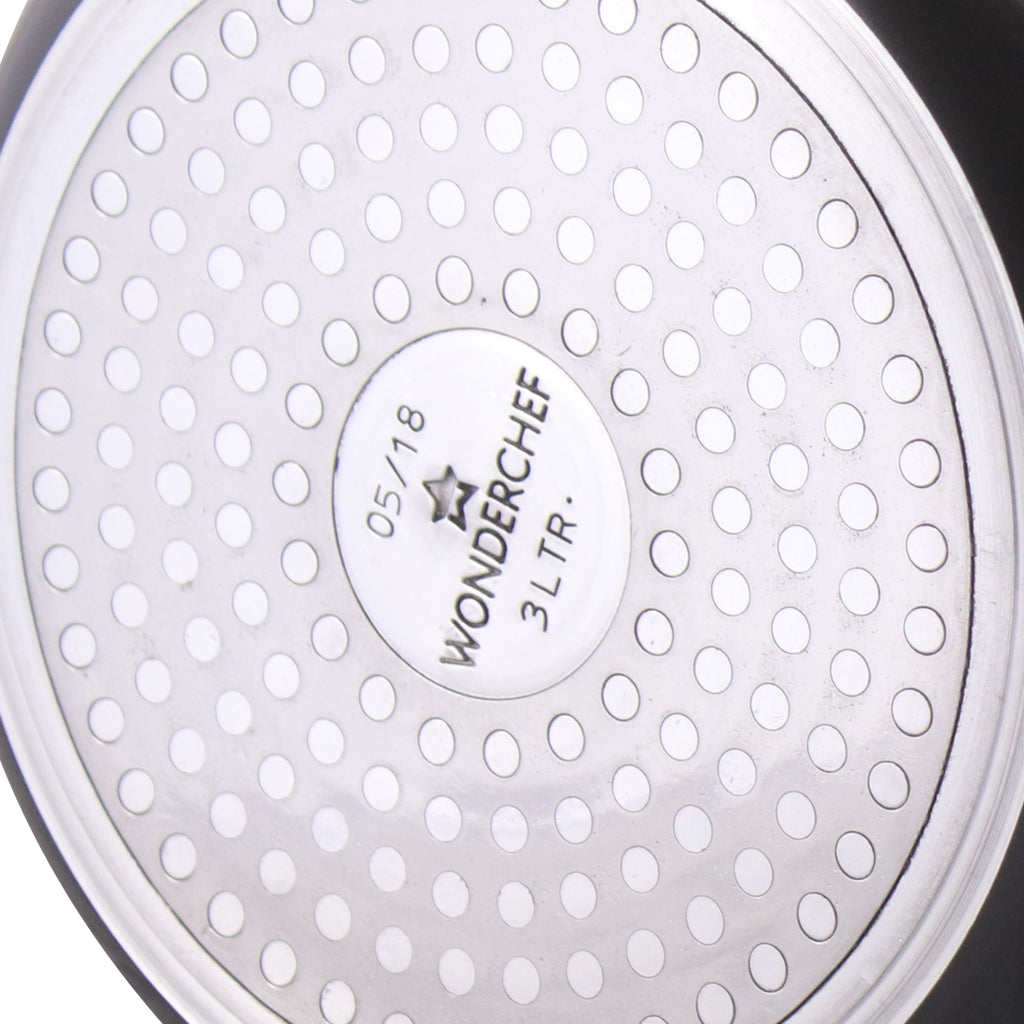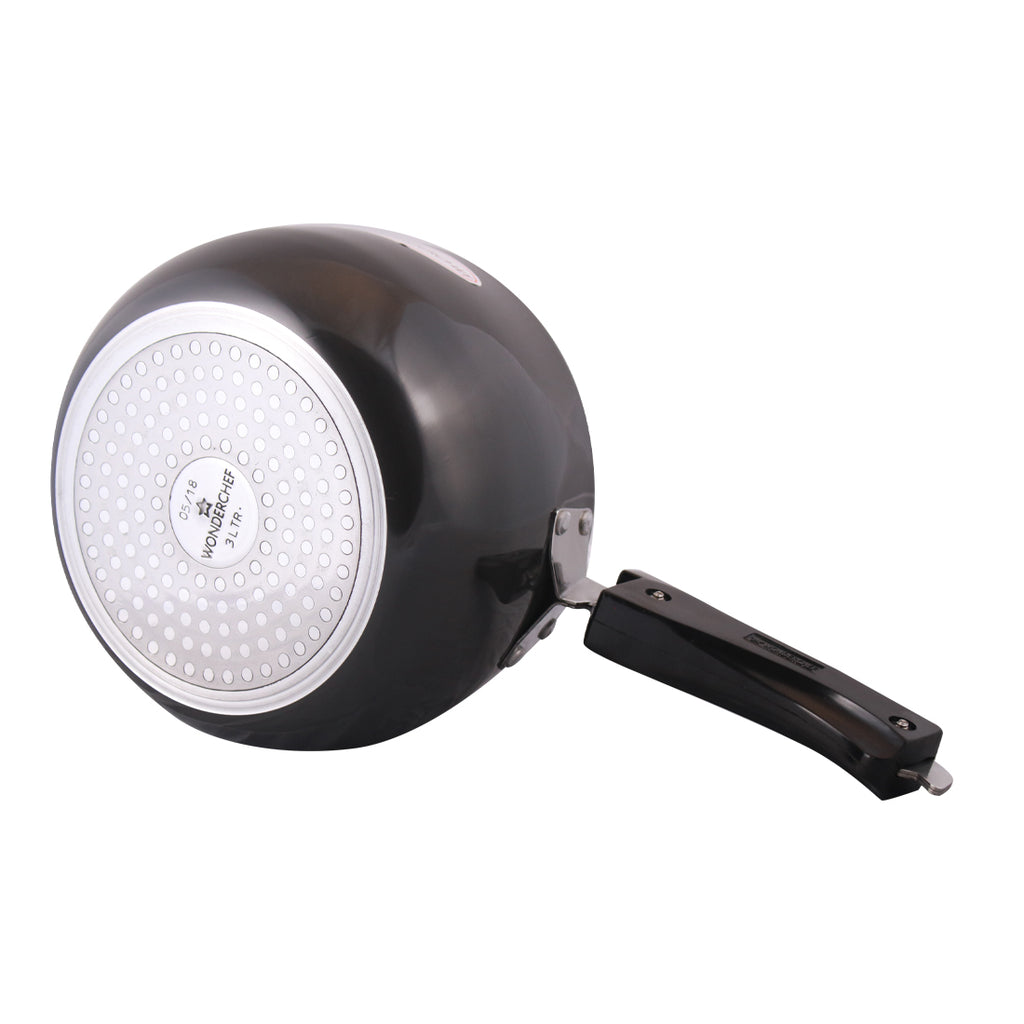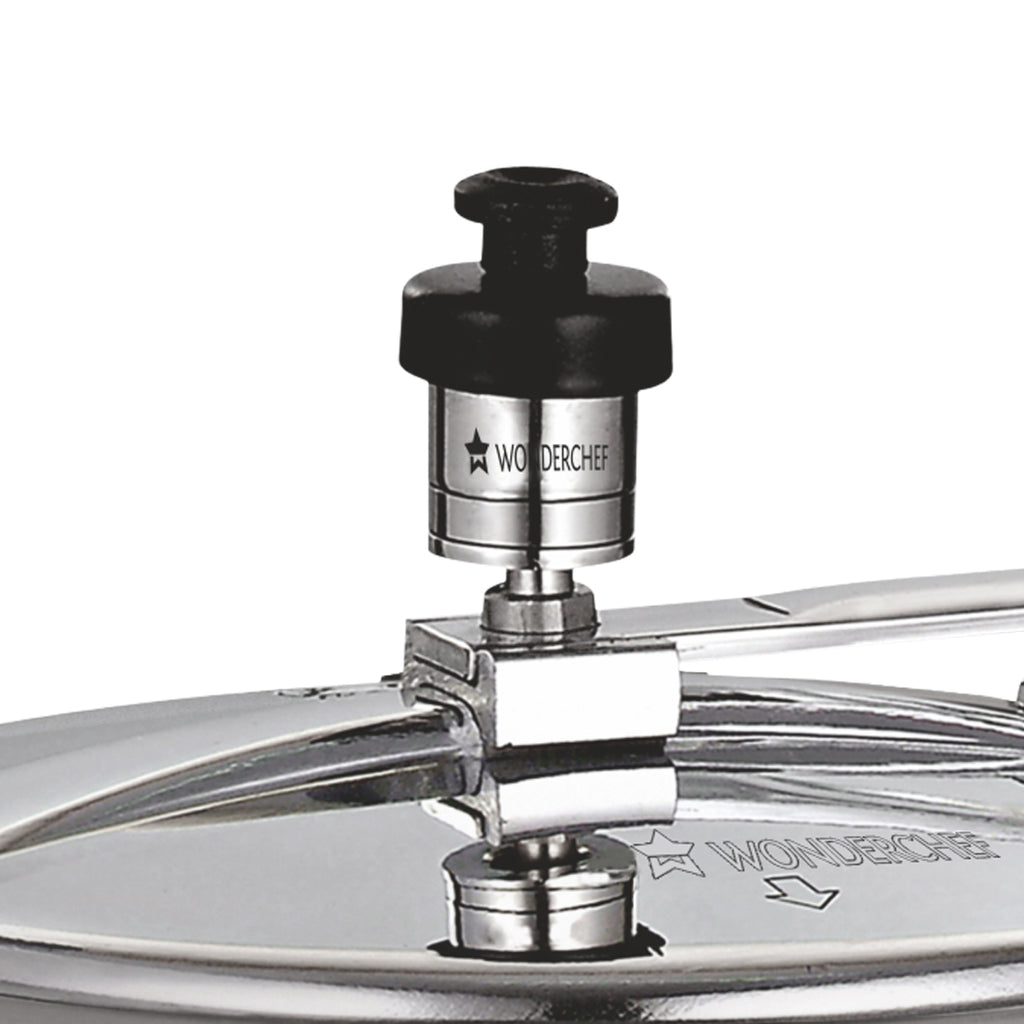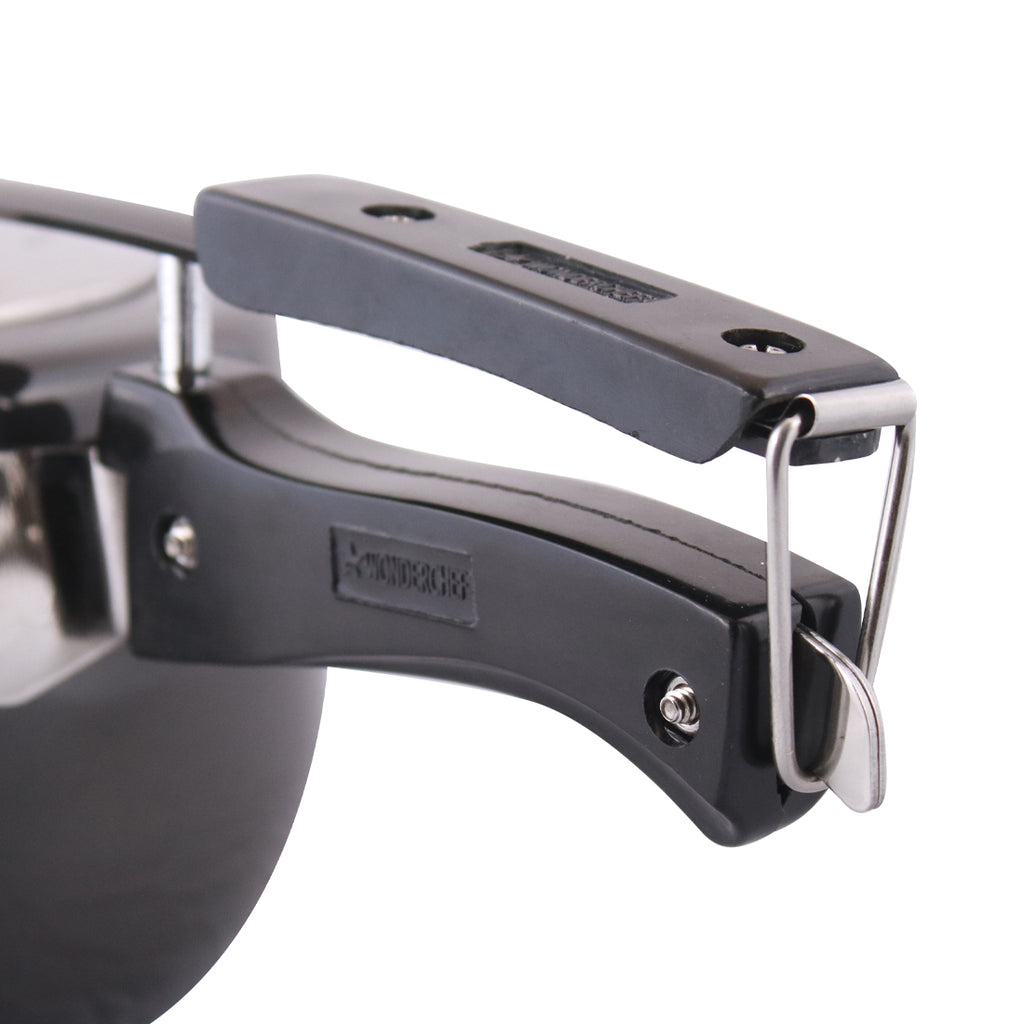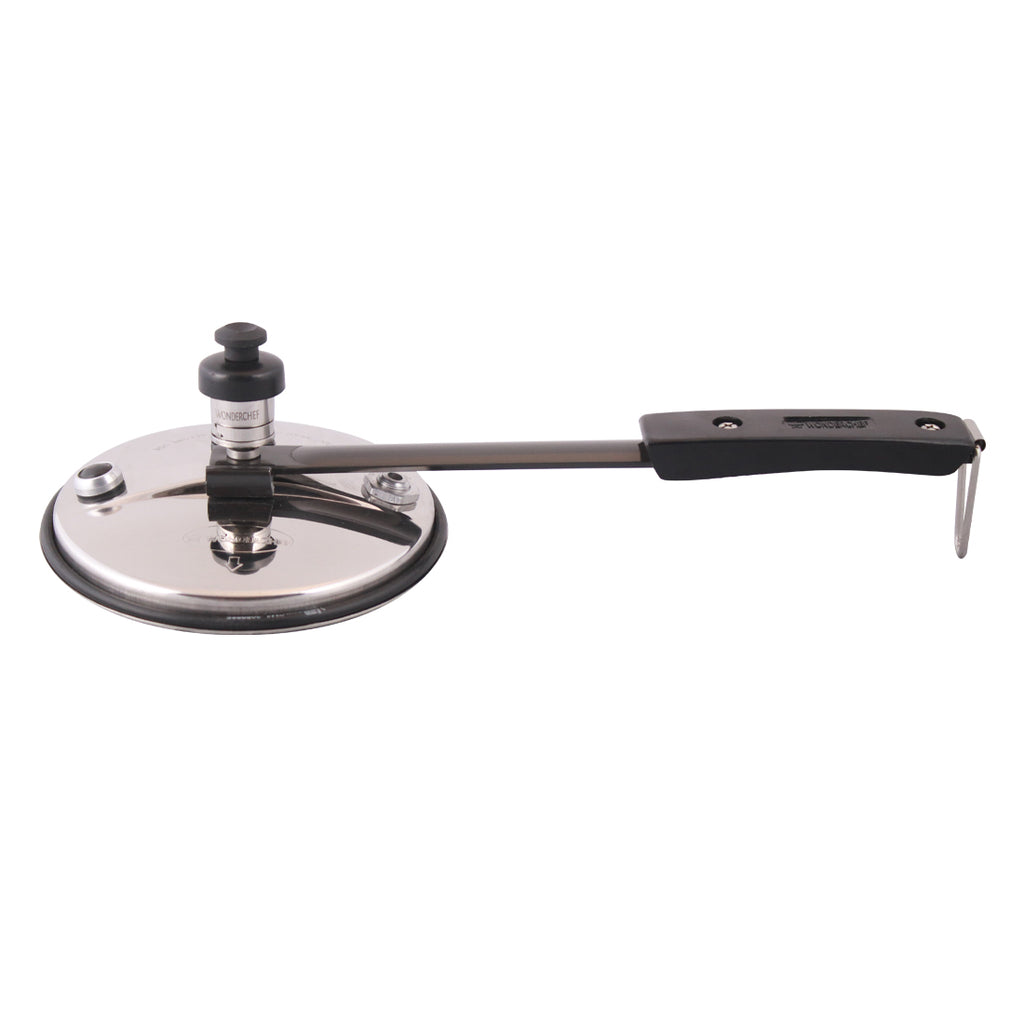 Raven Induction Base 3L Hard Anodized Pressure Cooker With Inner Lid, Black
About The Product
Light yet strong Pressure cooker made from 60 microns hard anodized coating which is 2.4 times harder than steel
Wonderchef Raven Pressure Cooker comes with hard anodized Inner Lid and is the ideal cooker for daily needs
High-heat conductivity to save fuel and cook faster
Non-reactive anodized coating to keep food safe from reactive chemicals
Metal spoon-friendly and scratch - resistant
Stainless Steel lid for extra safety
Reliable Wonderchef warranty
Brand: Wonderchef
Material: Hard Anodized & Stainless Steel
Induction: NA
Warranty: 5 Years
Package Contents:
Product Weight:
Pressure Cooker: 

1200 Gms
Actual Product Size:
Packing Size (LBH in cm):
Capacity:
Efficient and Quick Cooking
I love my Raven Induction Base Pressure Cooker! It cooks food super fast and evenly, thanks to its induction base. It's become my kitchen essential for saving time and energy.
Safe and Secure Cooking
The inner lid design of this pressure cooker ensures a secure and safe cooking experience. I can lock it in place with ease, making me feel confident in its safety features.
Durable and Easy to Clean
This hard-anodized pressure cooker is a breeze to clean, and its sturdy build gives me confidence in its durability. I appreciate how it makes cooking and cleaning up so much easier.
Generous 3L Capacity
The 3L capacity of this cooker is perfect for small to medium-sized meals. It's versatile enough to handle a variety of recipes, making it a versatile addition to my kitchen.
Sleek and Stylish Design
I love the sleek black design of this pressure cooker. It adds a touch of style to my kitchen while delivering top-notch performance. It's both functional and aesthetically pleasing.
Reliable Warranty

Complete peace of mind

Customer Service

1860 266 0788

Fastest Delivery

Free shipping above ₹799