Taurus Hard Anodized 3L Inner Lid Pressure Cooker | Soft Touch Handles for Durability Induction Friendly | Black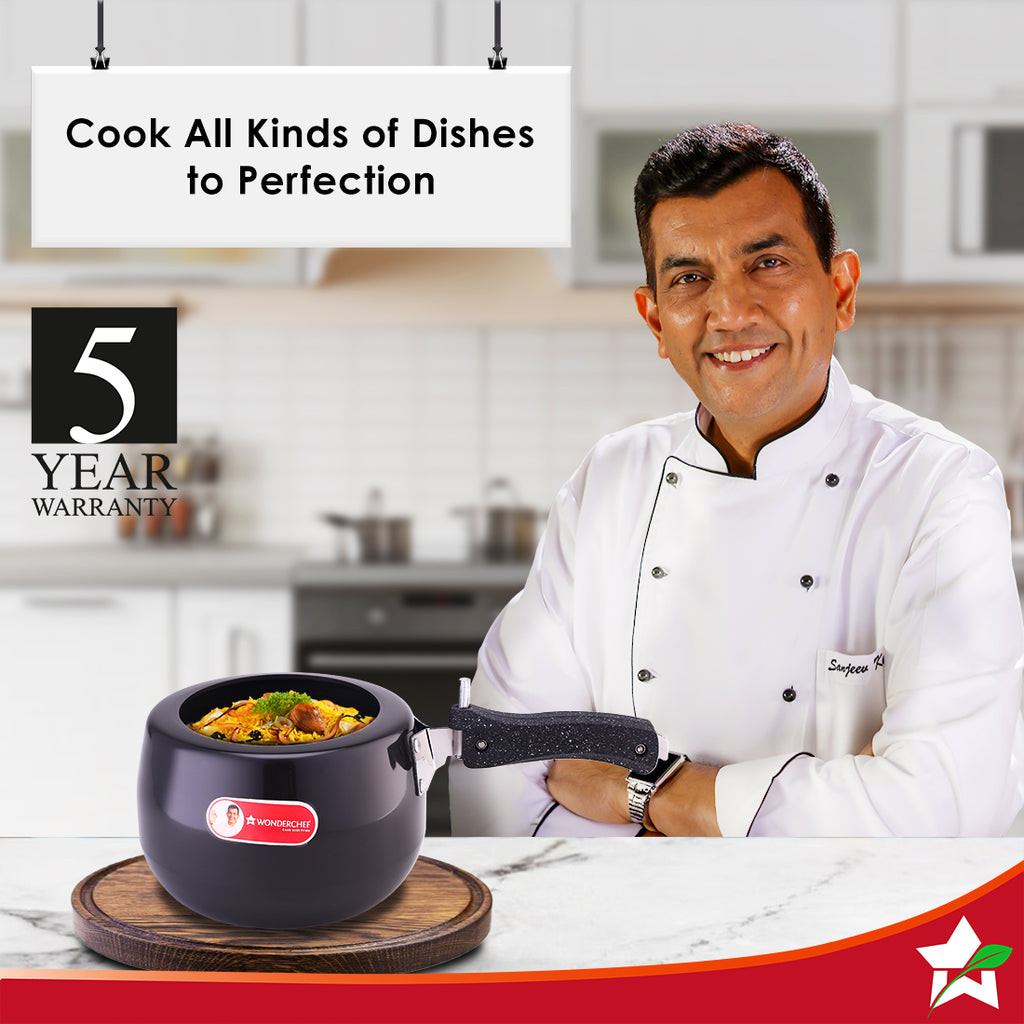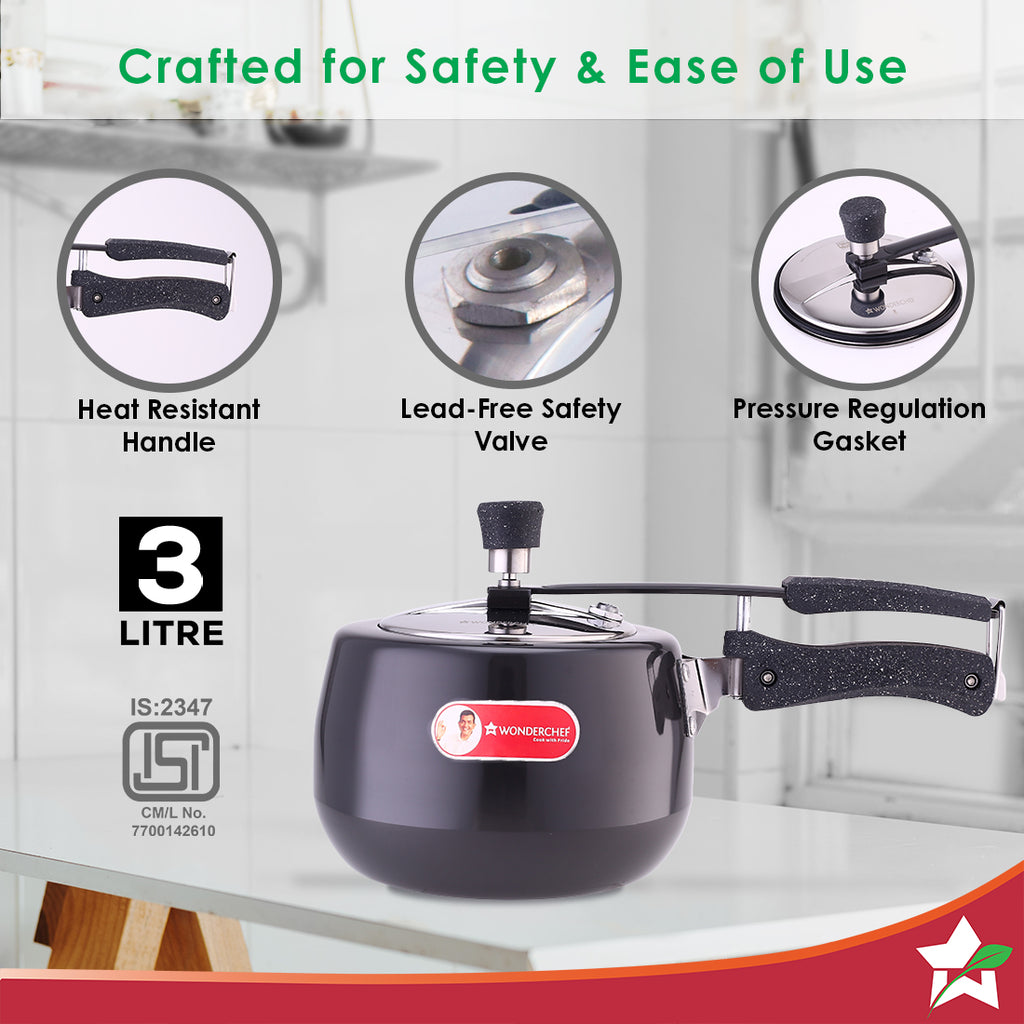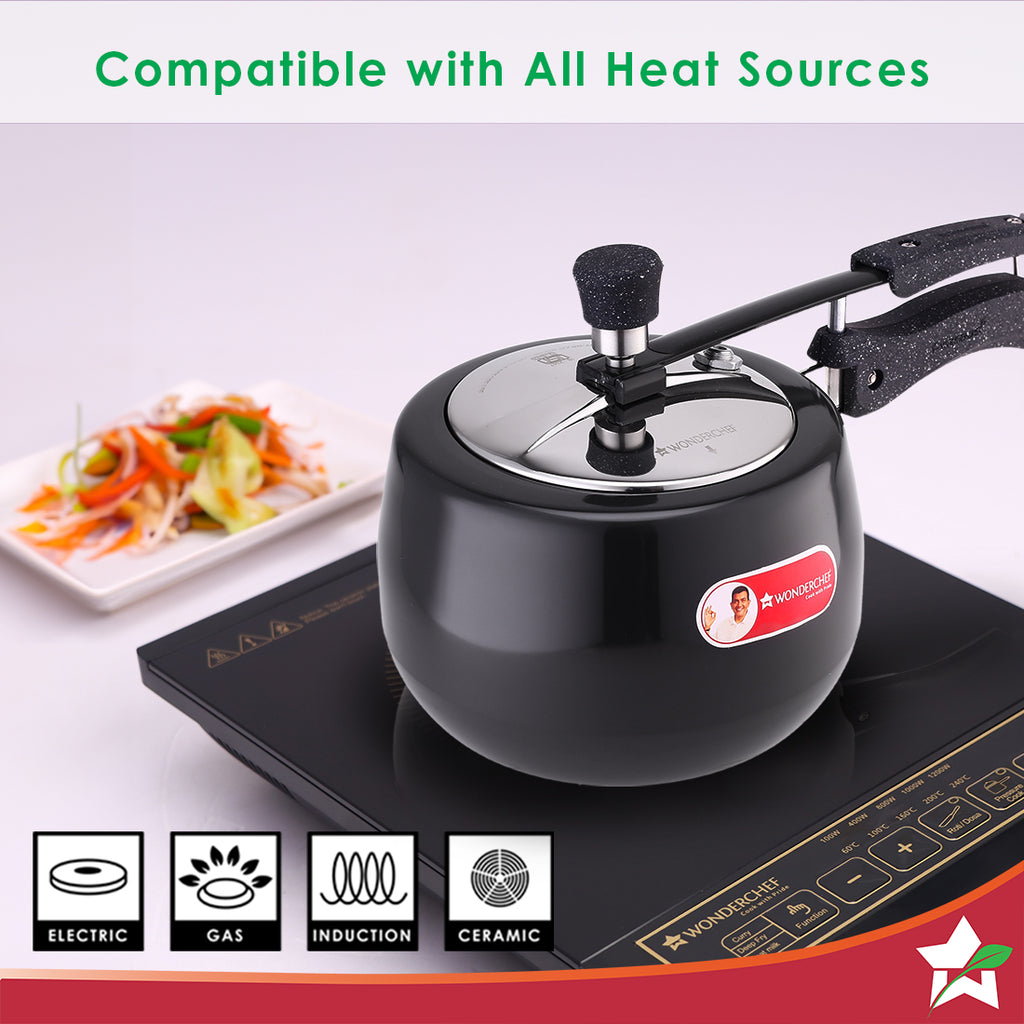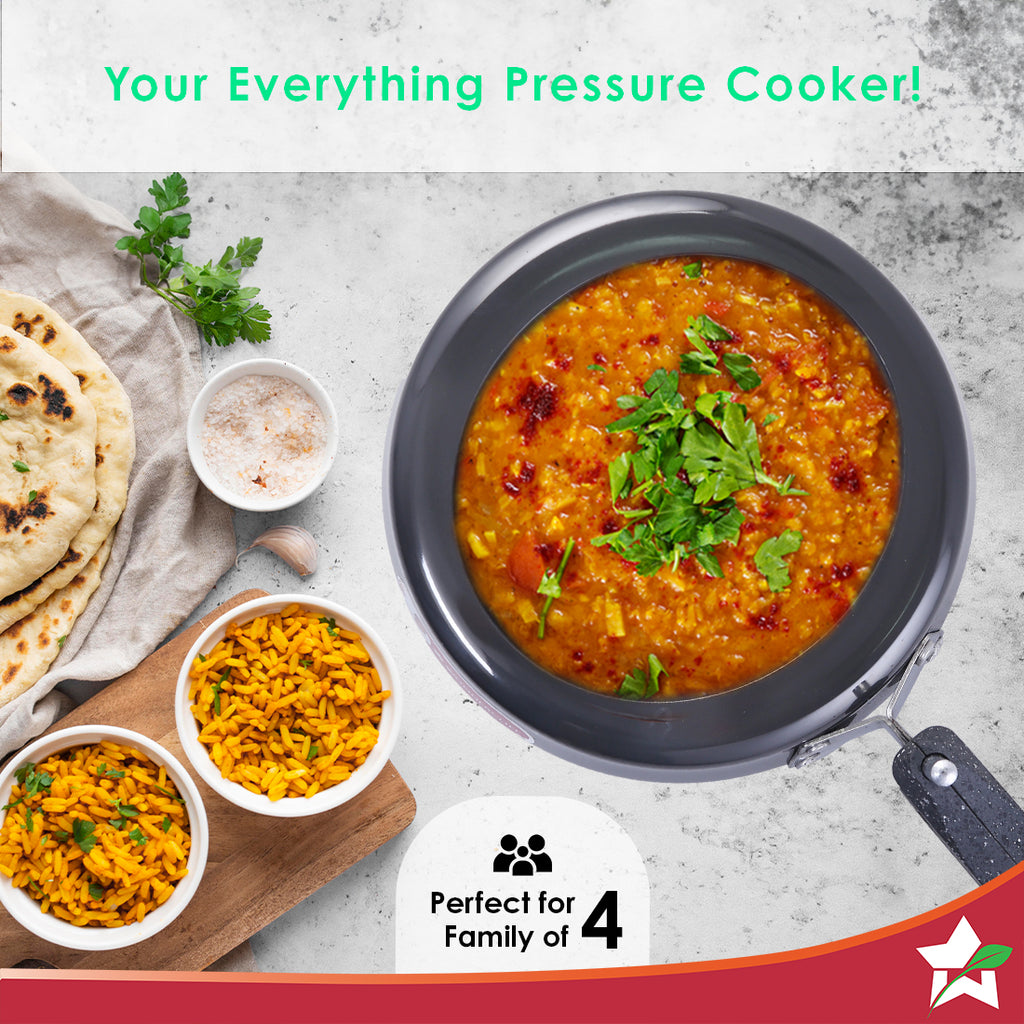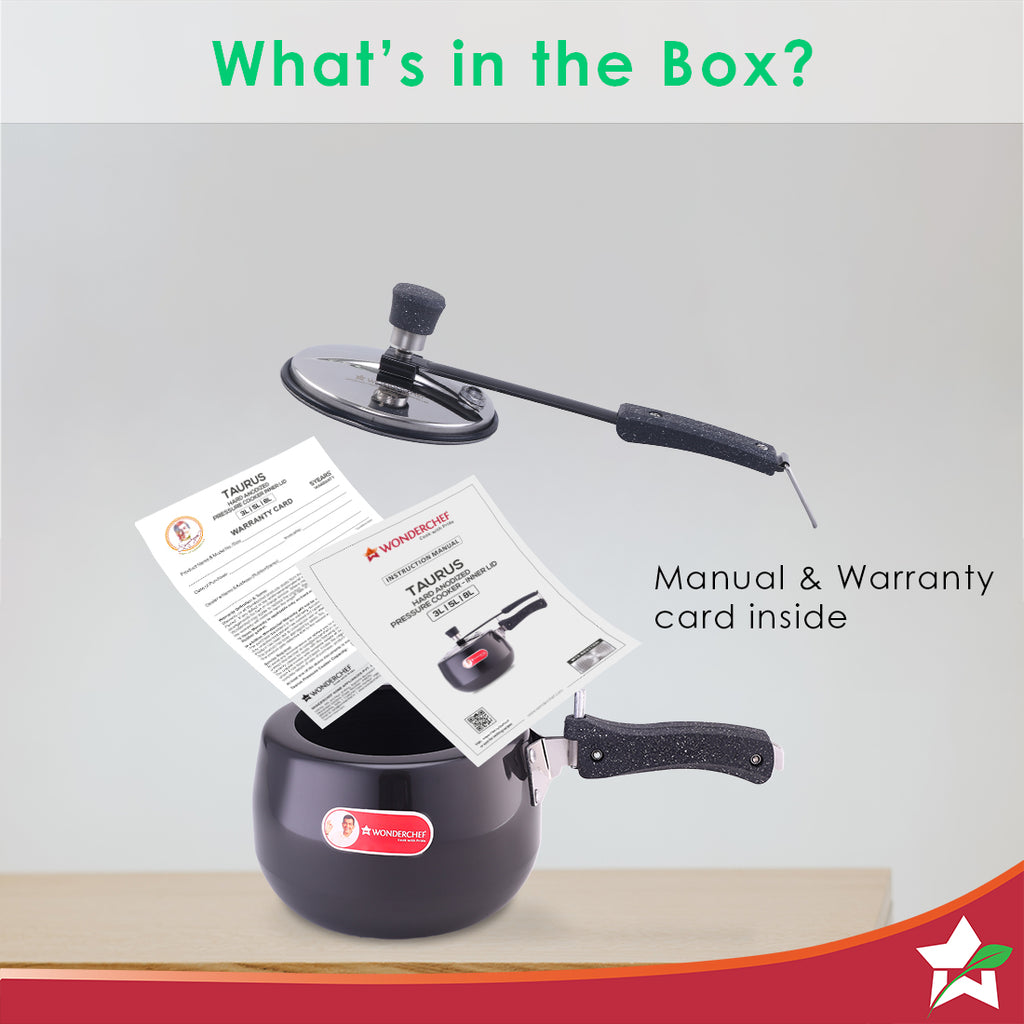 Taurus Hard Anodized 3L Inner Lid Pressure Cooker | Soft Touch Handles for Durability Induction Friendly | Black
About The Product
TOP-NOTCH SAFETY: Equipped with three safety measures including pressure release valves and locking mechanisms, making it safe and easy to use. 
VERSATILE KITCHEN ALL-ROUNDER: Use Wonderchef pressure cooker for sautéing, steaming, frying, boiling, deep frying, and pressure cooking. From Biryani to Cakes, and everything in between, this all-in-one cooker easily handles a wide range of dishes.
UNIVERSAL COMPATIBILITY: Designed to work seamlessly with both induction and gas stovetops, fitting effortlessly into any kitchen setup.
OPTIMUM ENERGY EFFICIENCY: Thanks to its Inner Lid locking mechanism , less energy is required to cook food than traditional cooking methods.
LONG-LASTING STURDINESS: Durable 60 microns thick hard anodized coating makes it 2.2 times stronger and energy efficient than steel and makes it non-reactive to food substances. Stain resistant and Metal Friendly usage enhance the user appeal.
5-YEAR ON-SITE WARRANTY: Peace of mind with a reliable Wonderchef warranty with the best after-sales service in over 20,000 pin codes across India.
PERFECT GIFT OPTION: The Wonderchef Pressure Cooker combines convenience and style with features thoughtfully designed for Indian kitchens, making it an ideal gift.
Reliable Warranty

Complete peace of mind

Customer Service

1860 266 0788

Fastest Delivery

Free shipping above ₹799