Ebony 30 cm Hard Anodized Deep Kadhai/Kadai with Lid - 6 Litre | Ideal for Sauteeing veggies, Dal and Curries | Black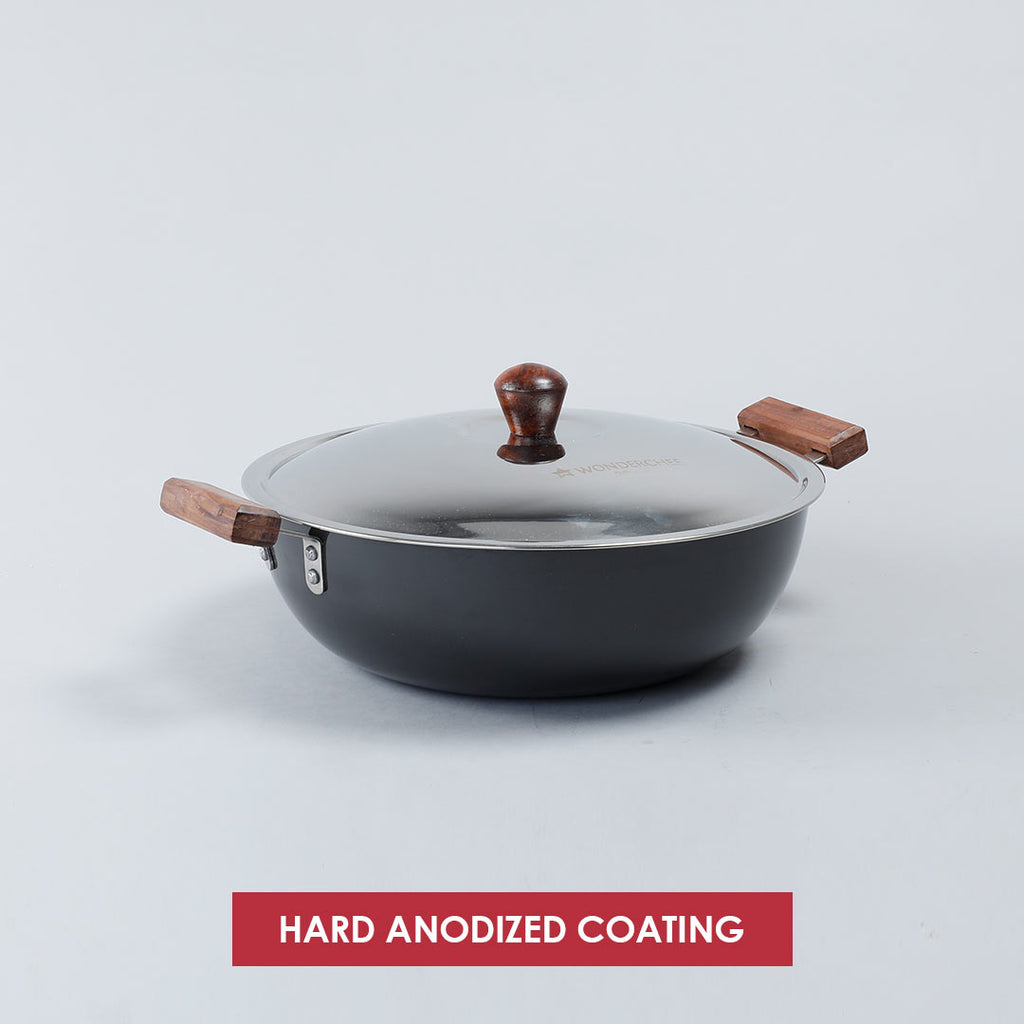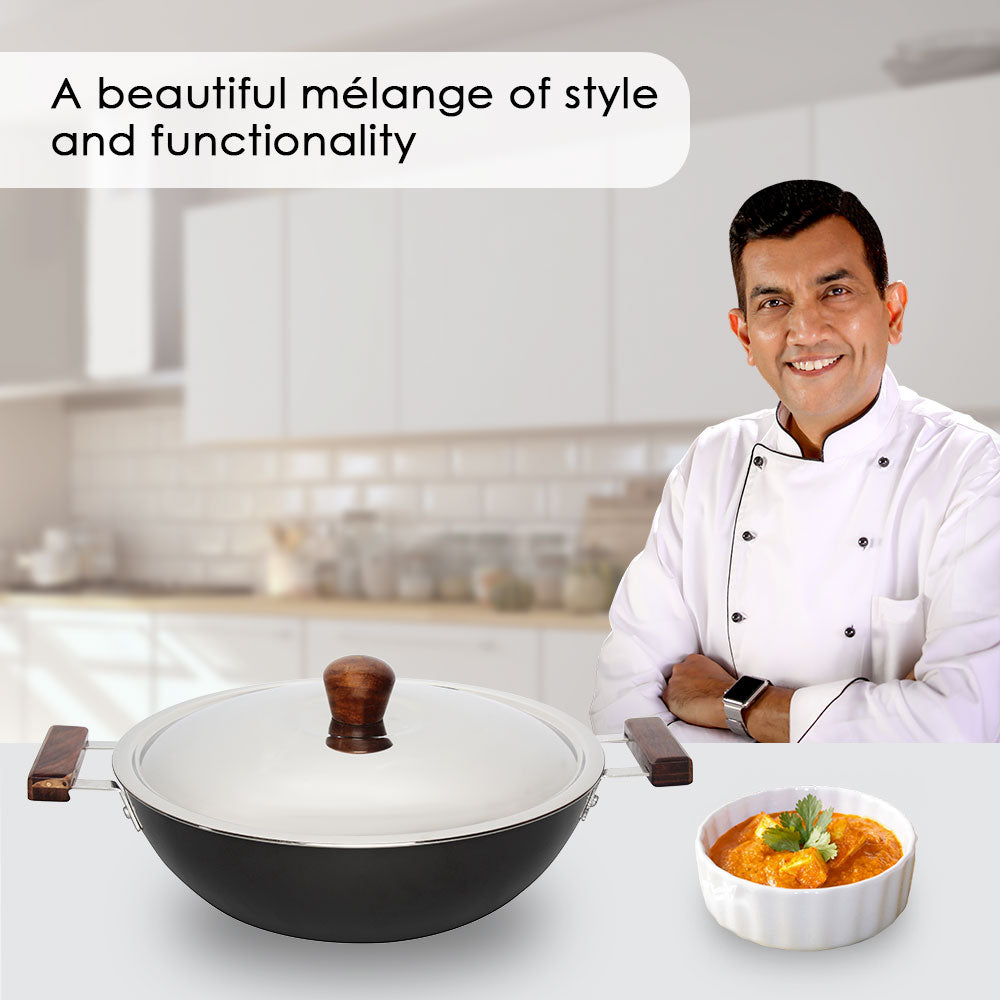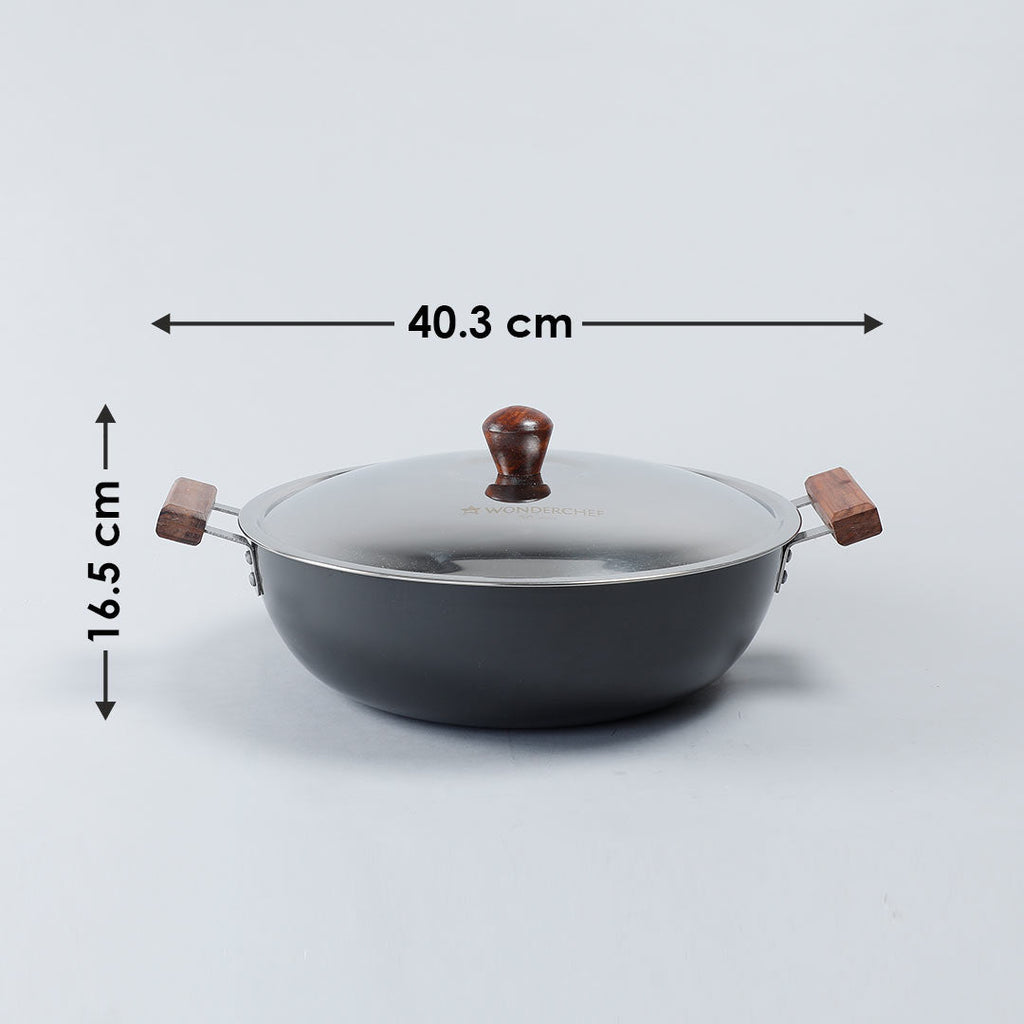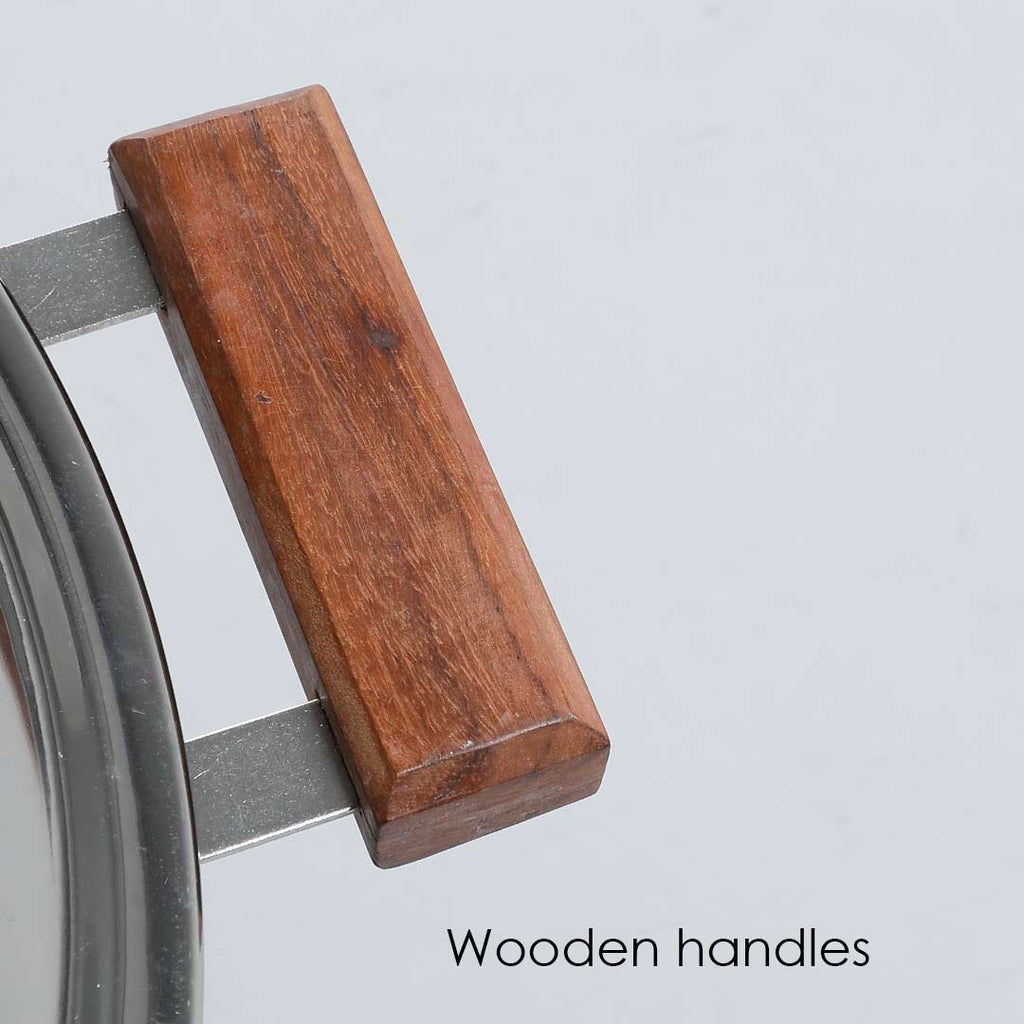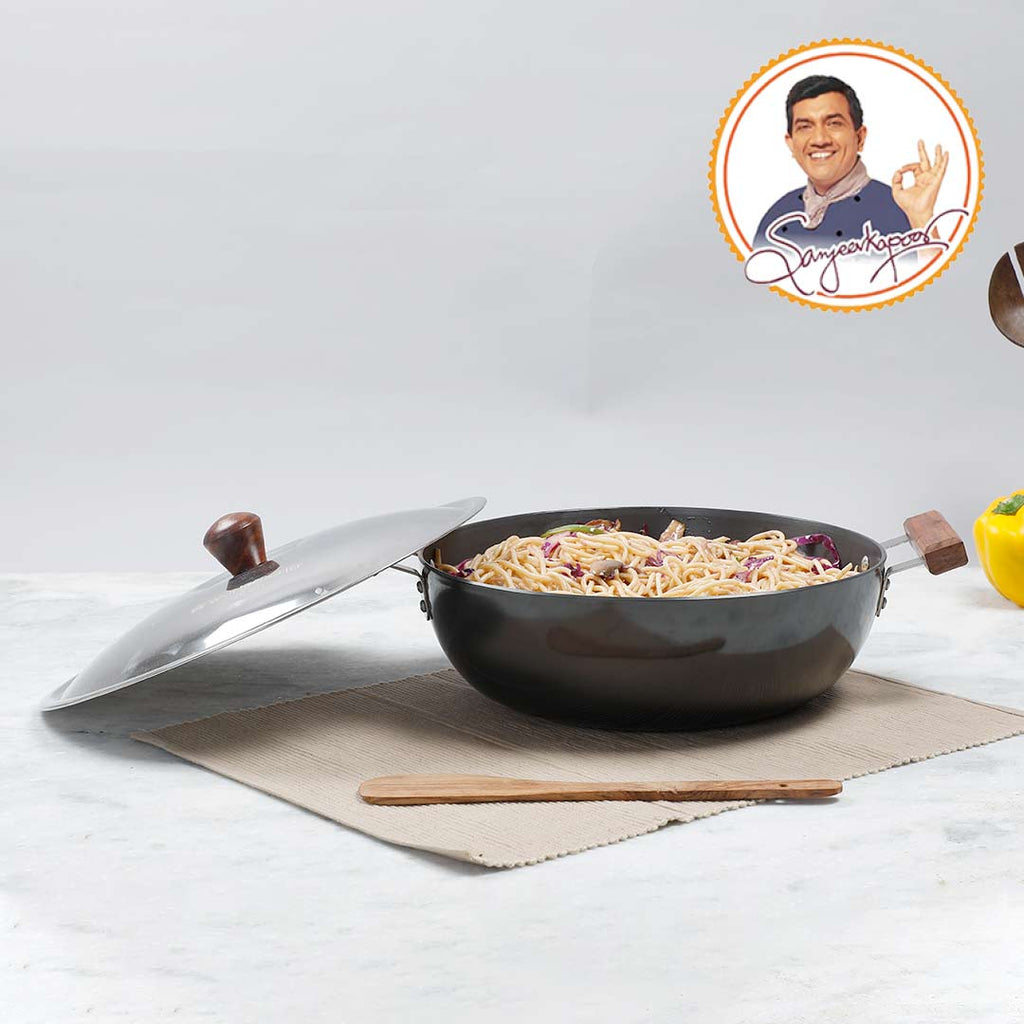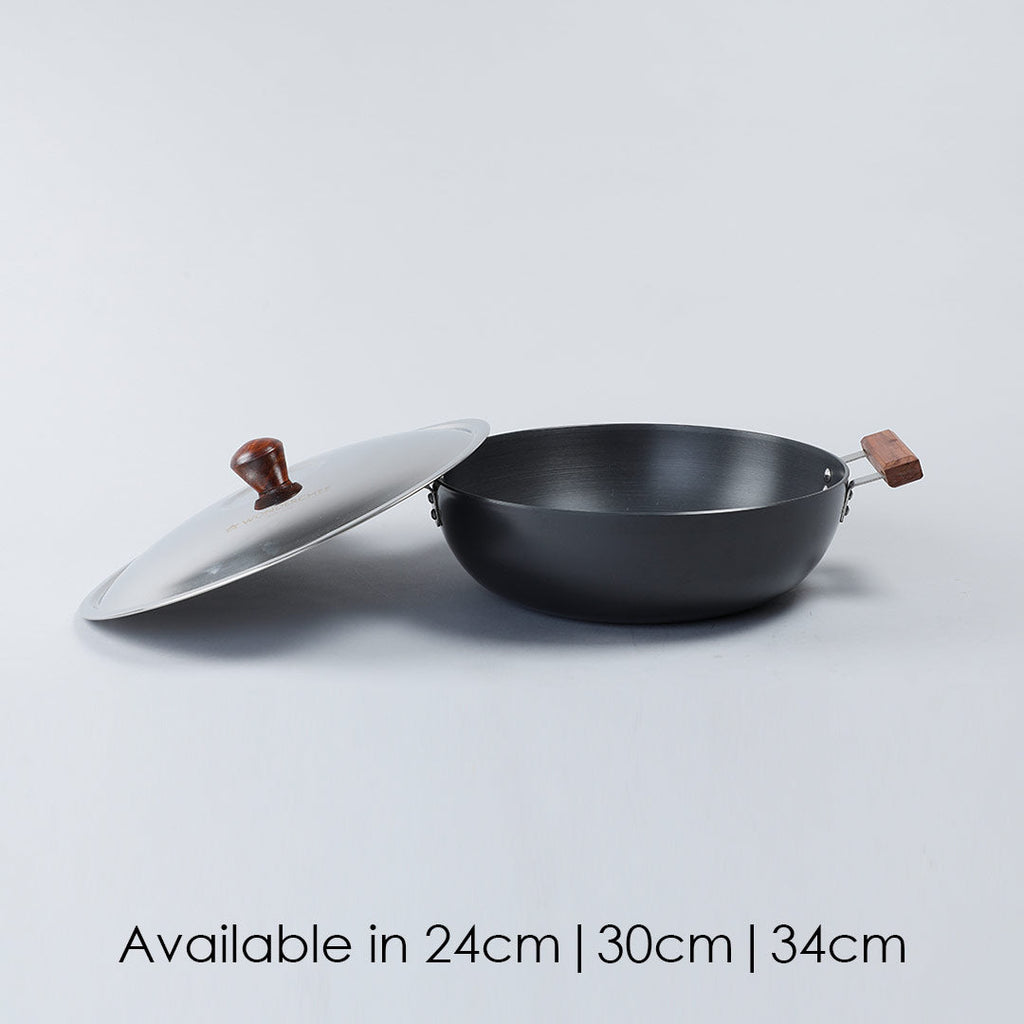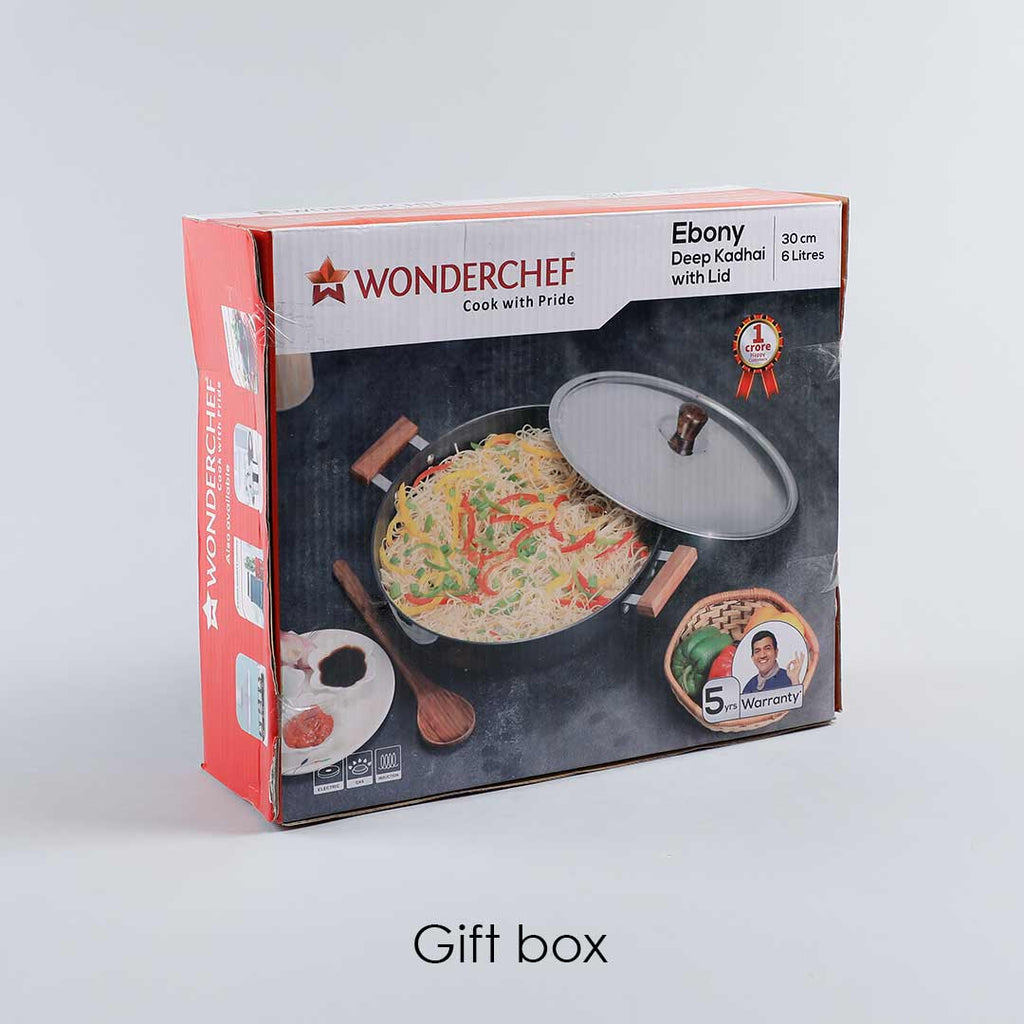 Ebony 30 cm Hard Anodized Deep Kadhai/Kadai with Lid - 6 Litre | Ideal for Sauteeing veggies, Dal and Curries | Black
About The Product
Bring home the beautiful Ebony Cookware Range from Wonderchef
Stunning grey colour with wooden handles give a sophisticated look to your kitchen.
The process of anodizing makes the aluminium harder and non-reactive.
This ensures years of hassle-free use, faster cooking and even heat distribution.
60 microns anodized coating makes it 2.4 times harder than steel.
Stain and corrosion-resistant, easy to clean and maintain.
Suitable for use on gas, electric & glass stovetops.
Reliable Wonderchef warranty, T&C Apply
Package Content:Wok(1 unit),Lid(1unit)
Manufacturer Name - Sanjay Industries

Manufacturer Address - J-107 , Sector 4 , Bawana Industrial Area,New Delhi-110039, DELHI,INDIA

GST Product State :
Maharashtra
Efficient Heat Distribution for Even Cooking
The Wonderchef Ebony Deep Kadhai ensures even heat distribution, allowing food to cook evenly and preventing any hot spots. This results in perfectly cooked dishes with consistent flavors throughout.
Perfect Size for Family Cooking
This deep kadhai is ideal for preparing large meals, thanks to its 30cm size. It provides ample space to cook and stir-fry multiple ingredients at once, making family dinners a breeze.
Versatile and Multi-Purpose Kitchen Essential
With its sturdy construction and non-stick coating, this kadhai is perfect for various cooking techniques like sauting, deep-frying, and stir-frying. It's a versatile kitchen essential that caters to all your culinary needs.
As always... Top of the world
Durable and Easy to Clean
The Wonderchef Ebony Deep Kadhai is made from high-quality materials, ensuring durability and longevity. Its non-stick surface facilitates easy cleaning, saving you time and effort in the kitchen.
Convenient Lid for Enhanced Cooking Experience
The included lid with a comfortable handle helps in trapping heat and steam, promoting faster cooking and retaining the natural flavors of the food. It also prevents any splatters, keeping your kitchen clean and mess-free.
Reliable Warranty

Complete peace of mind

Customer Service

1860 266 0788

Fastest Delivery

Free shipping above ₹799