Torino Induction Cooktop with 11 Pre-set Cooking Menus|2000 Watt Induction Cooktop| Eco-friendly IGBT Technology|Crystal Glass Top Surface| LCD Digital Panel | Smart Touch Buttons|Compact & Portable Induction Cooktop| 2 Year Warranty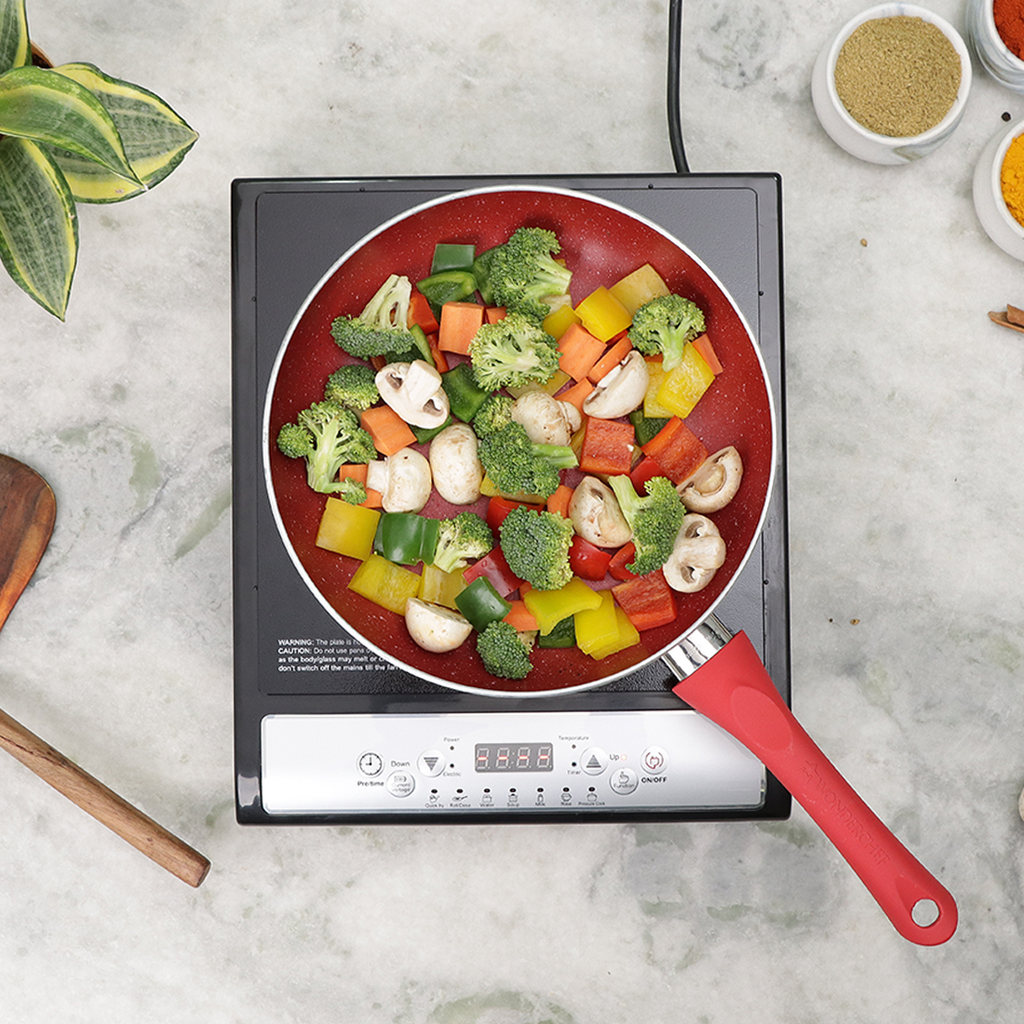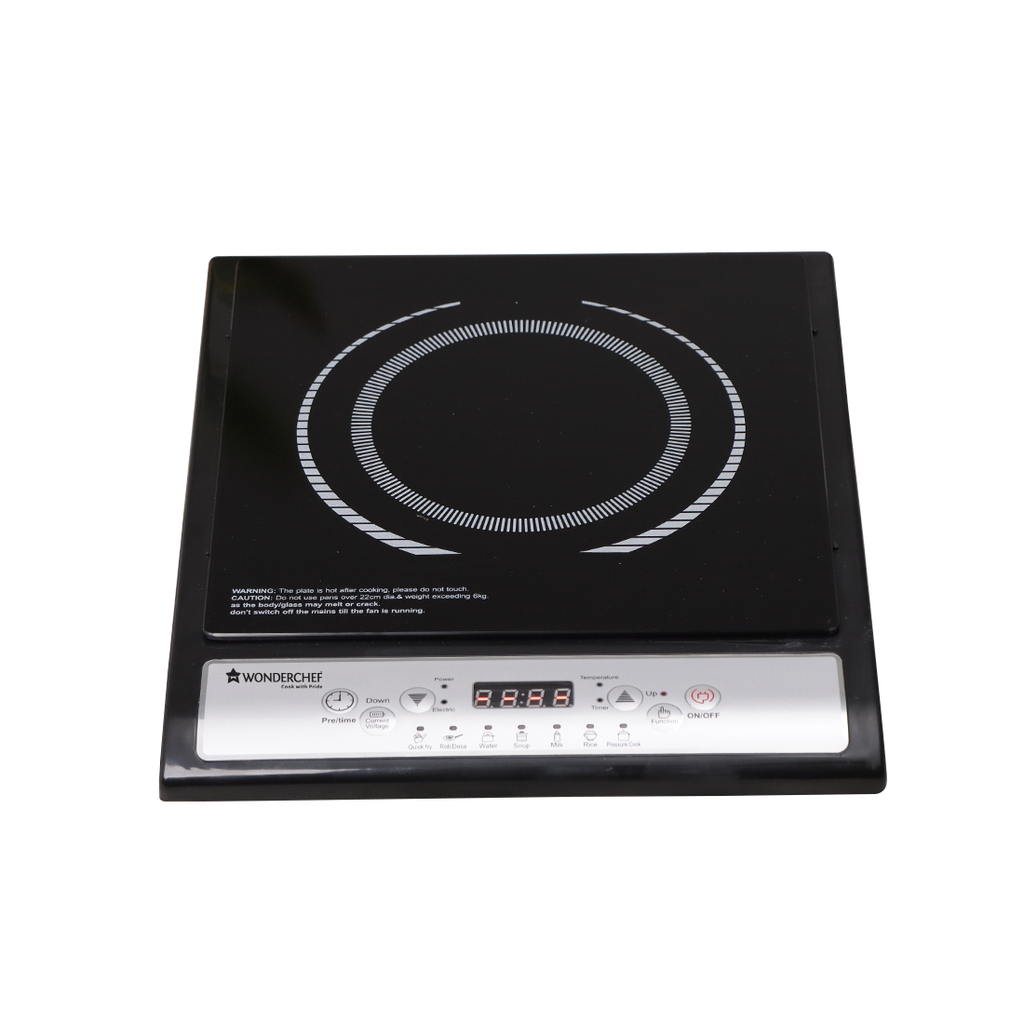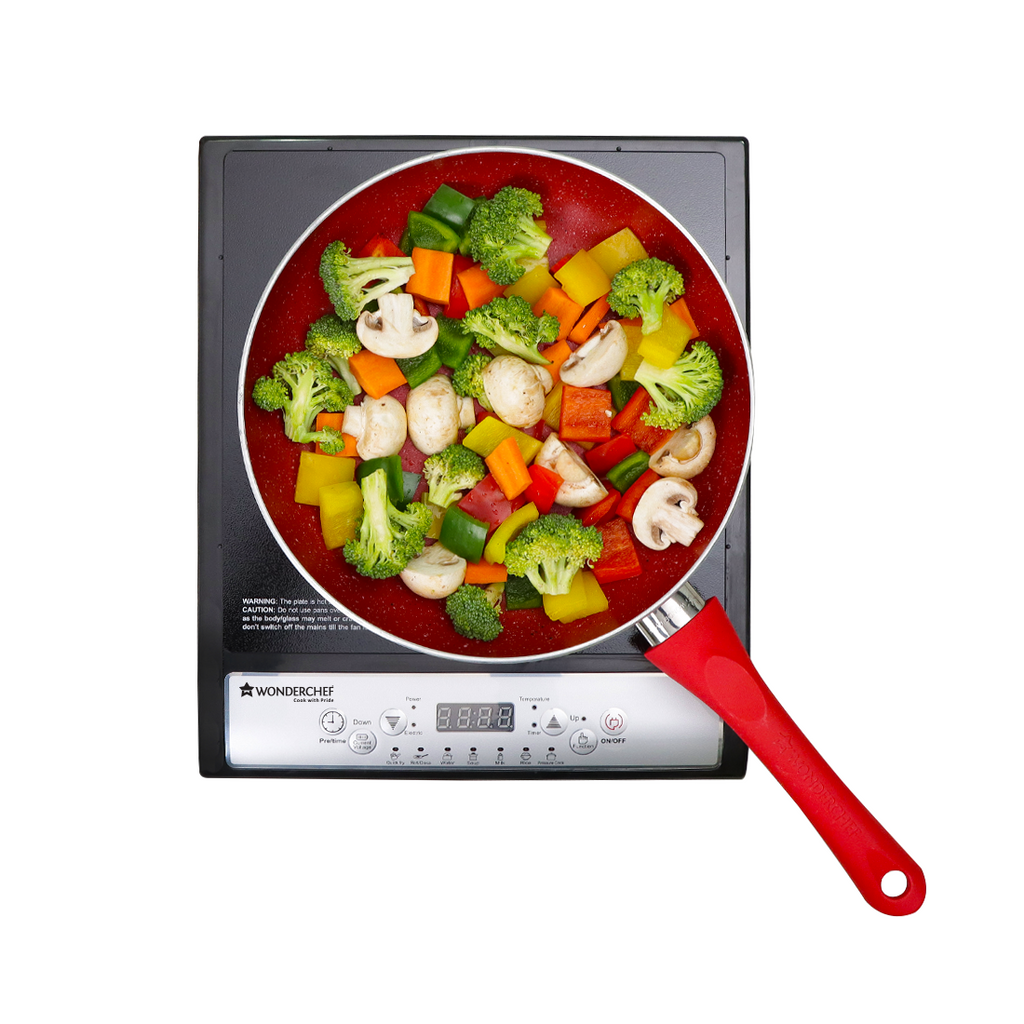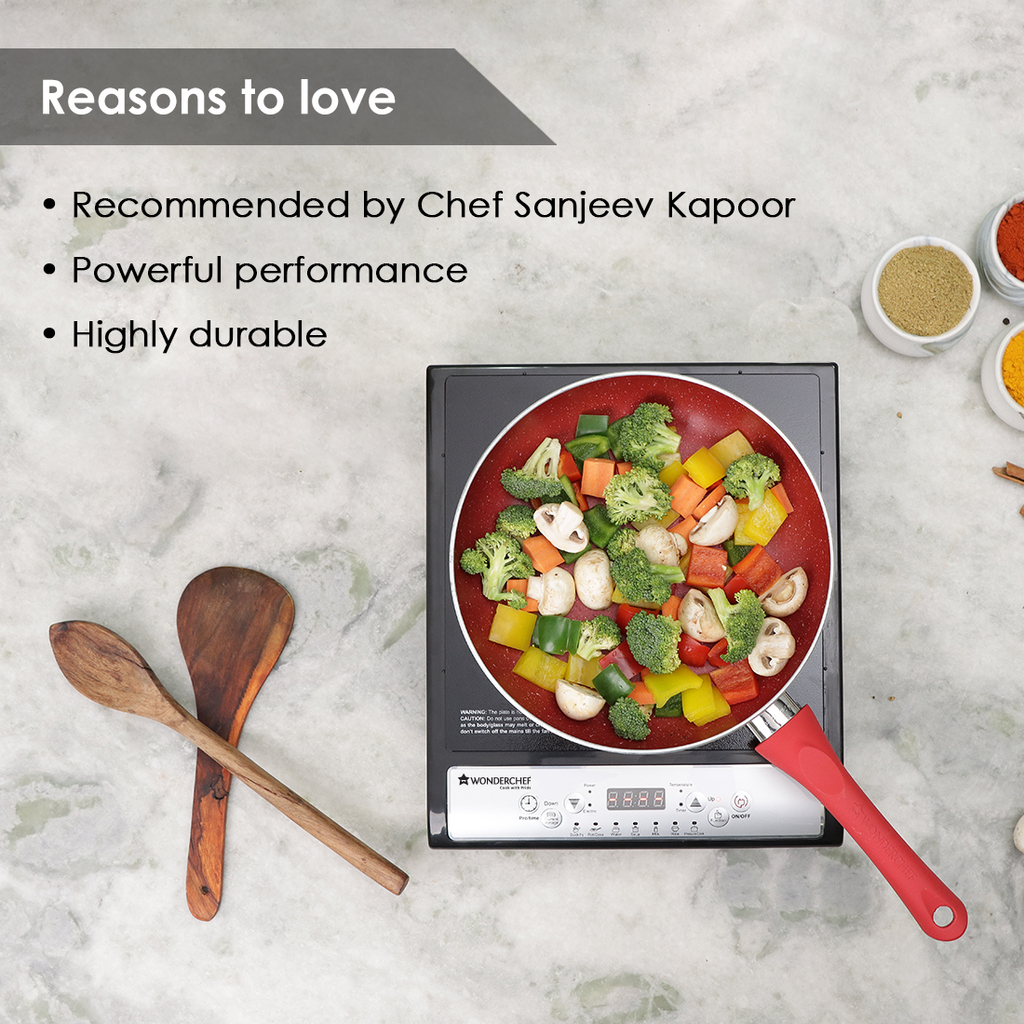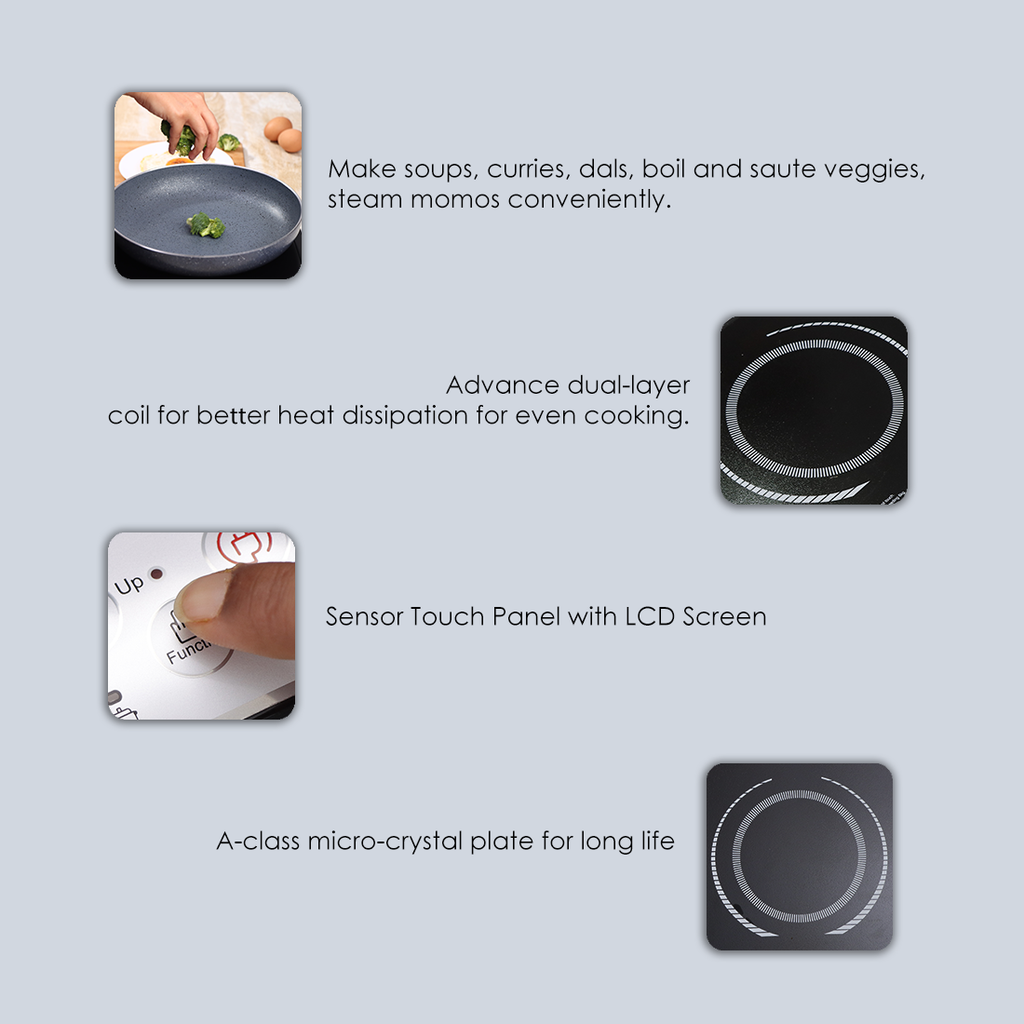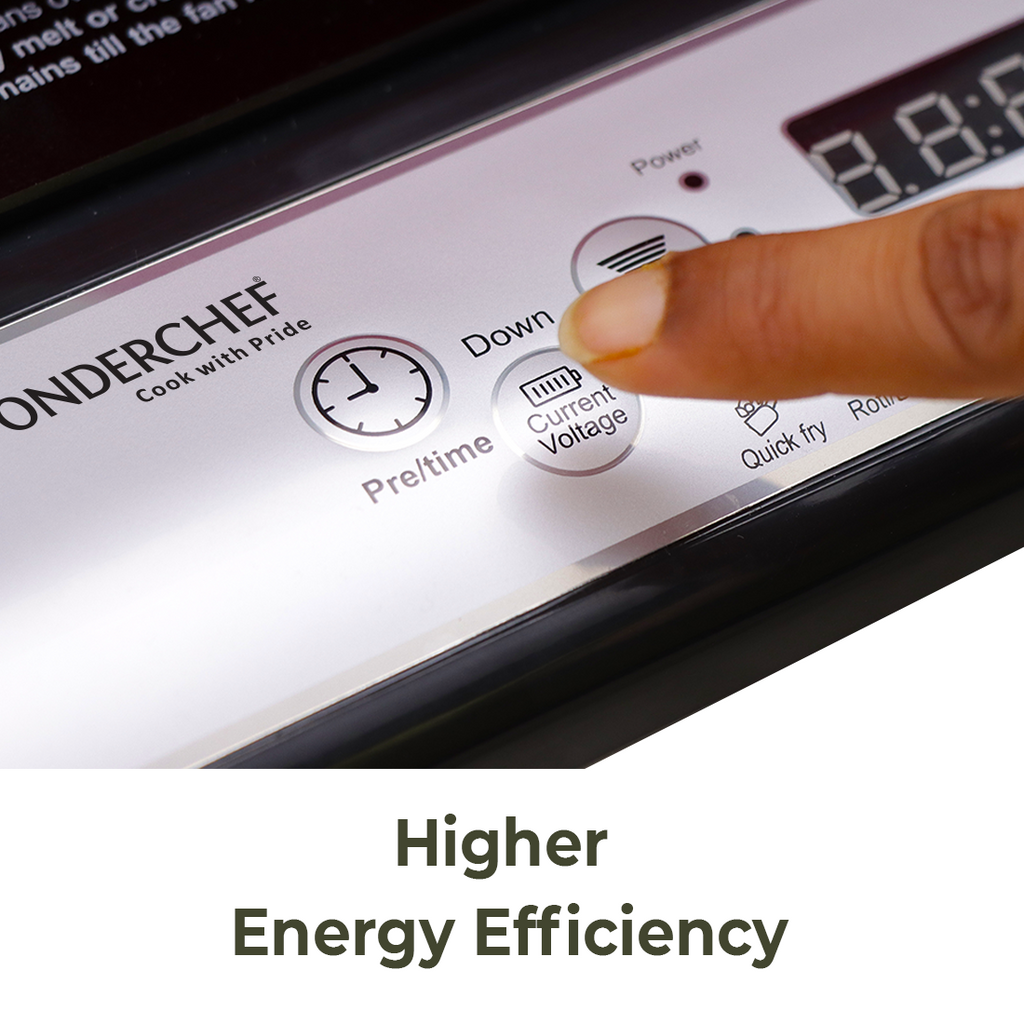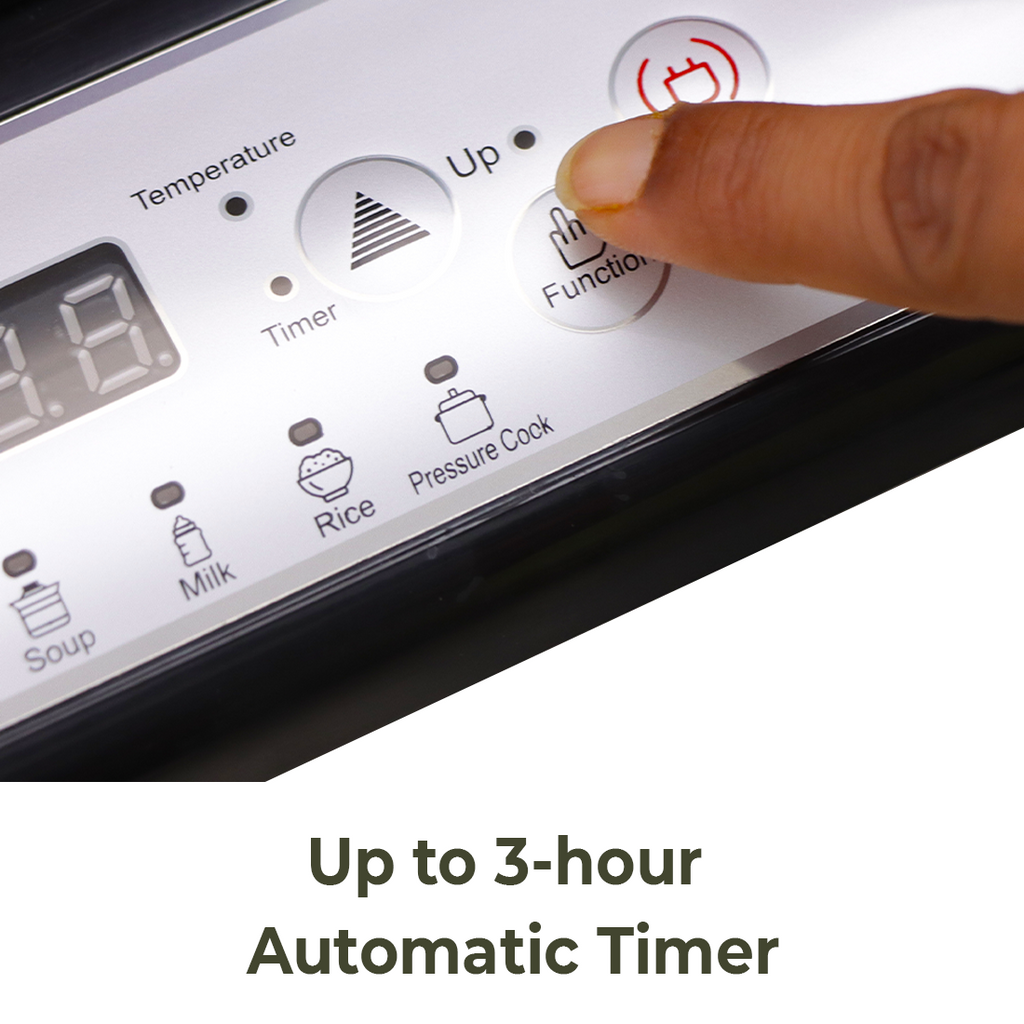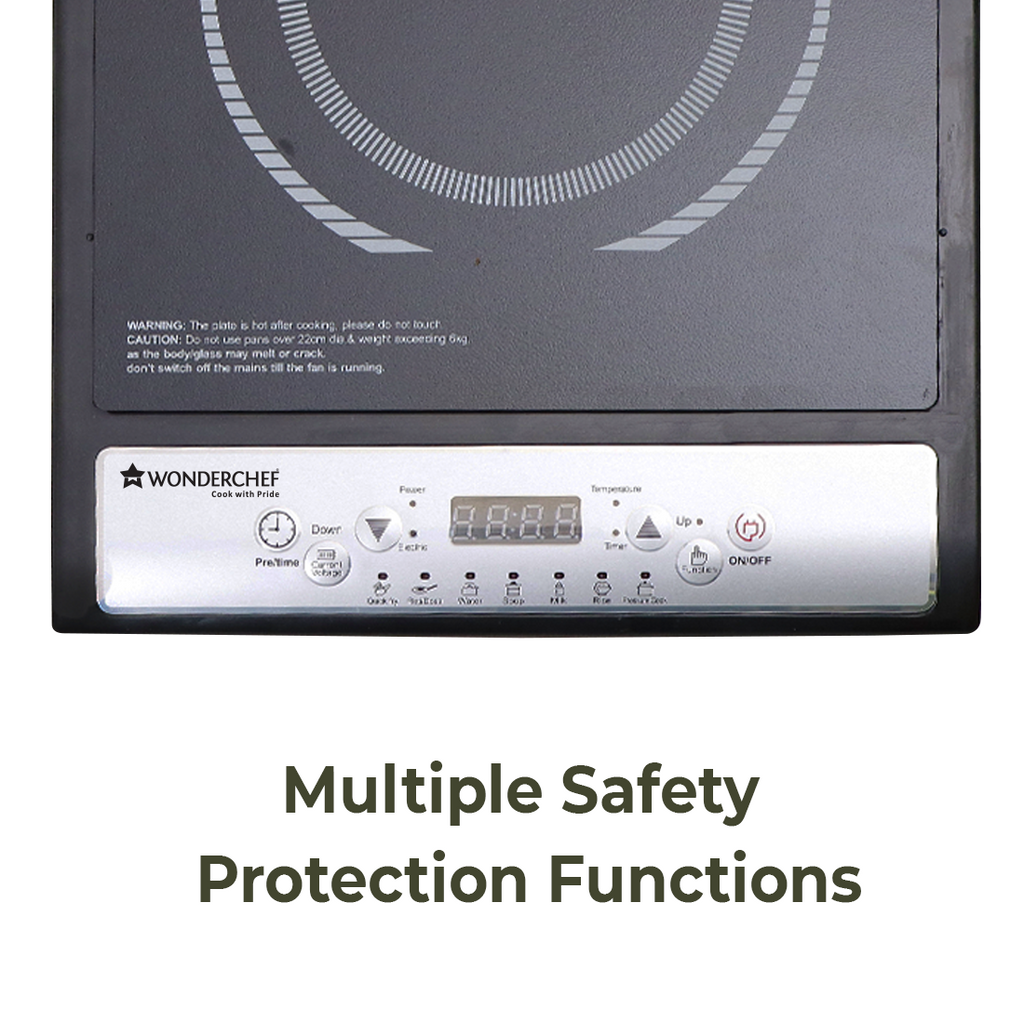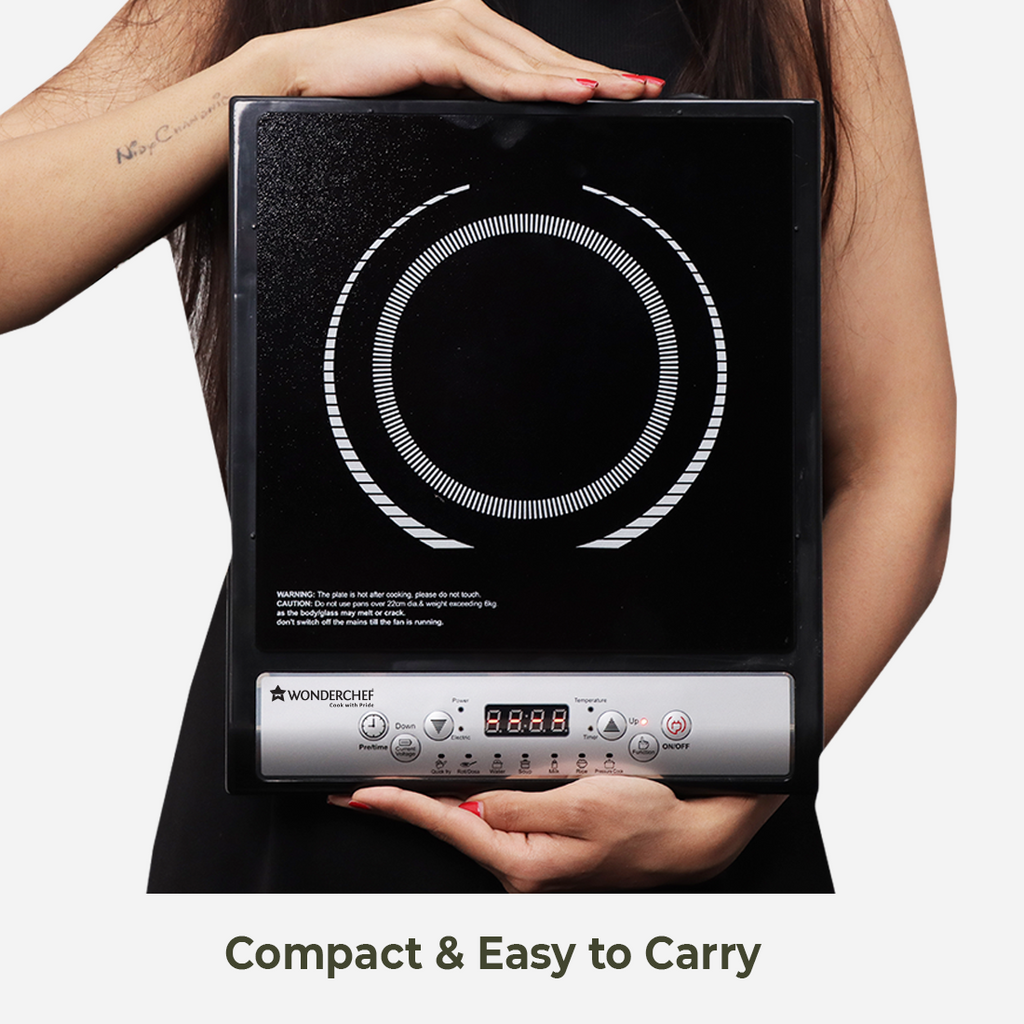 Torino Induction Cooktop with 11 Pre-set Cooking Menus|2000 Watt Induction Cooktop| Eco-friendly IGBT Technology|Crystal Glass Top Surface| LCD Digital Panel | Smart Touch Buttons|Compact & Portable Induction Cooktop| 2 Year Warranty
About The Product
EFFORTLESS COOKING: The Torino+ Induction Cooktop allows you to effortlessly prepare a variety of dishes, including delicious soups, flavorful curries, wholesome dals, perfectly boiled veggies, steamed momos, mouthwatering modaks, and sautéed vegetables.
11 PRE-SET MENUS: Designed specifically for Indian cooking, this cooktop comes with 11 preset functions, including a Turbo function for faster cooking. Enjoy the convenience of pre-programmed settings that cater to your favorite Indian recipes.
PRECISE TEMPERATURE CONTROL: Take control of your cooking with 11 levels of manual temperature setting, ranging from 50 to 270 degrees. Achieve the perfect temperature for your dishes, ensuring consistent and delicious results every time.
DUAL-LAYER COIL: Experience better heat dissipation and enhanced energy efficiency with the advanced dual-layer coil technology.
PUSH TOUCH BUTTON CONTROL: Seamlessly adjust settings and navigate through the cooktop's features with the push touch button control.
IGBT TECHNOLOGY: Benefit from intelligent power consumption with the high-quality IGBT technology.Optimize energy usage for eco-friendly cooking without compromising on performance.
DELAY TIMER & AUTO TURN-OFF: Take advantage of the 0 to 3 hours delay timer setting and auto turn-off feature, allowing you to multitask and attend to other activities while your food cooks to perfection
SAFETY FEATURES: It is equipped with overheat and voltage protection, ensuring your safety while you cook. Enjoy worry-free cooking with added safety features.
2-YEAR ON-SITE WARRANTY: Peace of mind with a reliable Wonderchef warranty with the best after-sales service provided at your home in over 20,000 pin codes across India.
ITALIAN DESIGN AND GERMAN QUALITY STANDARDS: Wonderchef products draw inspiration from Italian design and adhere to German quality standards, ensuring exceptional performance and durability.
Wonderchef products are inspired by Italian Design and adhere to German Quality Standards. They are covered by a Reliable Wonderchef Warranty, T&C apply
Torino Plus Induction Plate is ideal for everyday cooking. It is specially designed for Indian style of cooking and is  loaded with superior features like advance dual layer coil, delayed timer setting auto turn feature for enhanced safety to name a few.
Brand:

 

Wonderchef
Warranty:

 

2 Years
Package Content:

 

1 Induction Plate
Power Consumption:

 230V~50Hz, 2000

W
Manufacturer Name: Futurehome Appliances
Manufacturer Address: Plot No. 119, Sector-23, Phase-III, Barhi Industrial Area, Sonipat, Sonepat - 131101, Haryana, India.

GST Product State : Maharashtra
Old_Discount Percentage Max Val : No
Discount Percentage Max Val No
Reliable and Durable Cooking Companion
The Torino 2000W Induction Plate has become my reliable cooking companion. With its 2-year warranty and sturdy build, I trust that it will continue to provide exceptional performance for years to come.
Compact Size with Big Performance
The Torino 2000W Induction Plate may be compact, but it delivers powerful performance. It's the perfect solution for small kitchens or those who need an extra cooking surface without compromising on efficiency.
Sleek and Easy to Clean Cooktop
I love how easy it is to clean the Torino Induction Plate. Its sleek surface wipes clean effortlessly, saving me time and effort in the kitchen. It's a stylish addition to my countertop too!
Effortless Temperature Control for Perfect Results
With the Torino Induction Cooktop, achieving the perfect cooking temperature is a breeze. The push-touch control buttons allow precise adjustments, ensuring my dishes turn out perfectly cooked every time.
Intuitive Controls for Hassle-Free Cooking
The Torino Induction Cooktop's push-touch control buttons make cooking a breeze. The intuitive interface allows me to effortlessly navigate through the 11 preset functions, bringing ease and convenience to my culinary adventures.
Reliable Warranty

Complete peace of mind

Customer Service

1860 266 0788

Fastest Delivery

Free shipping above ₹799