Teramo Stoneware Square Platter 8" x 8" - Blue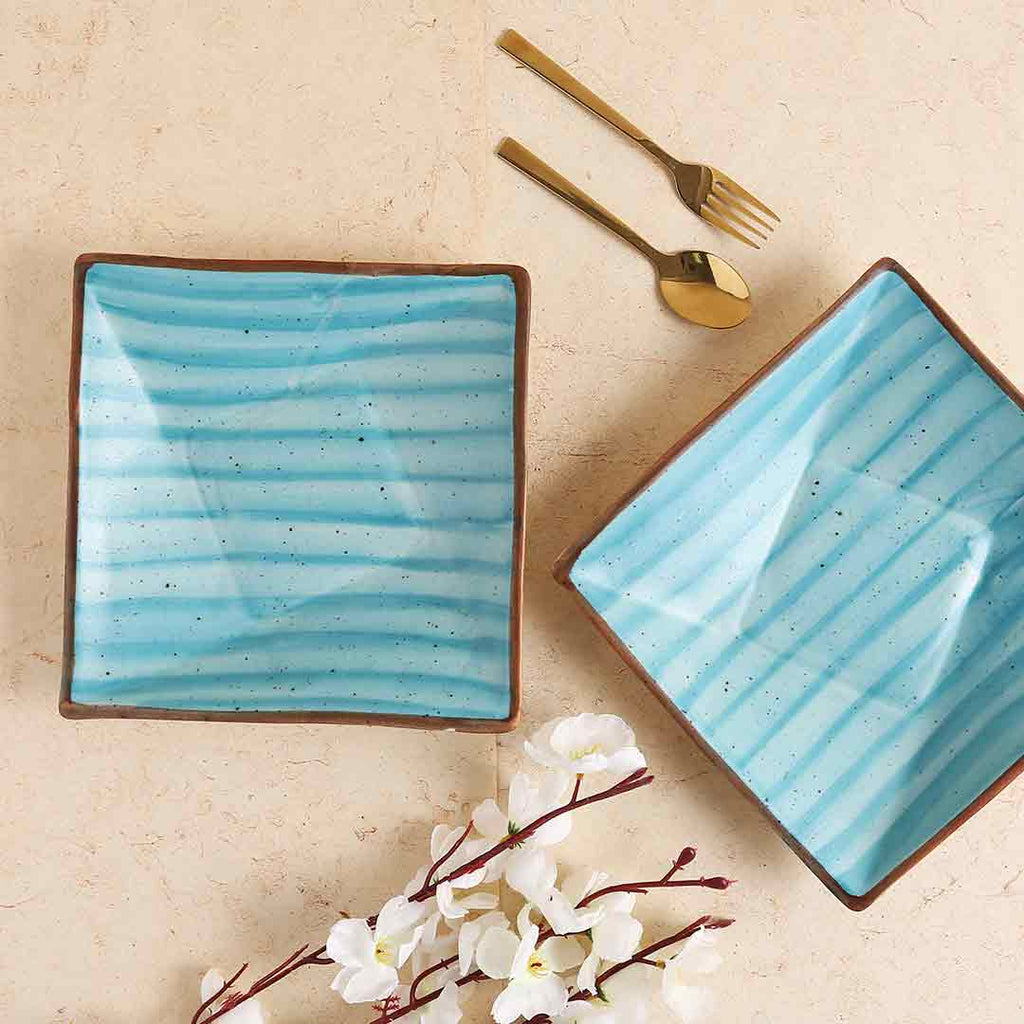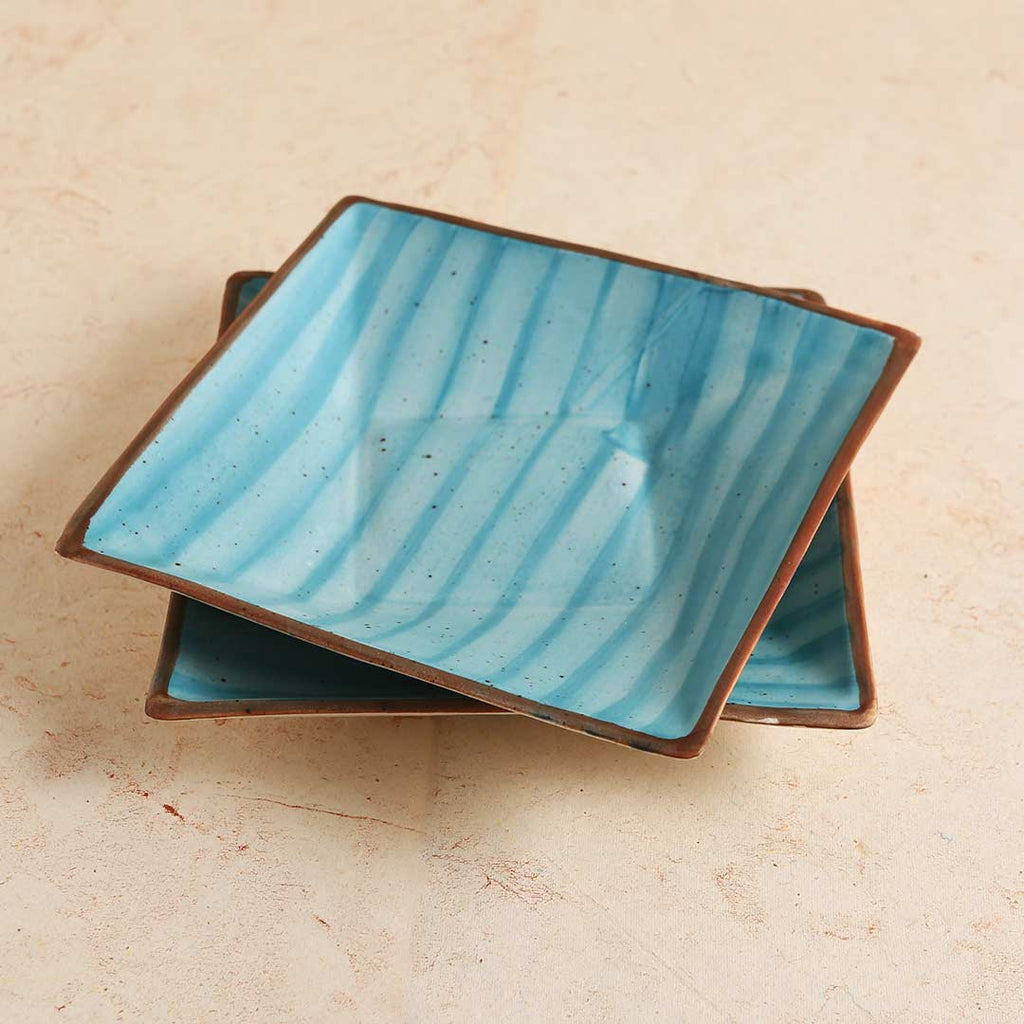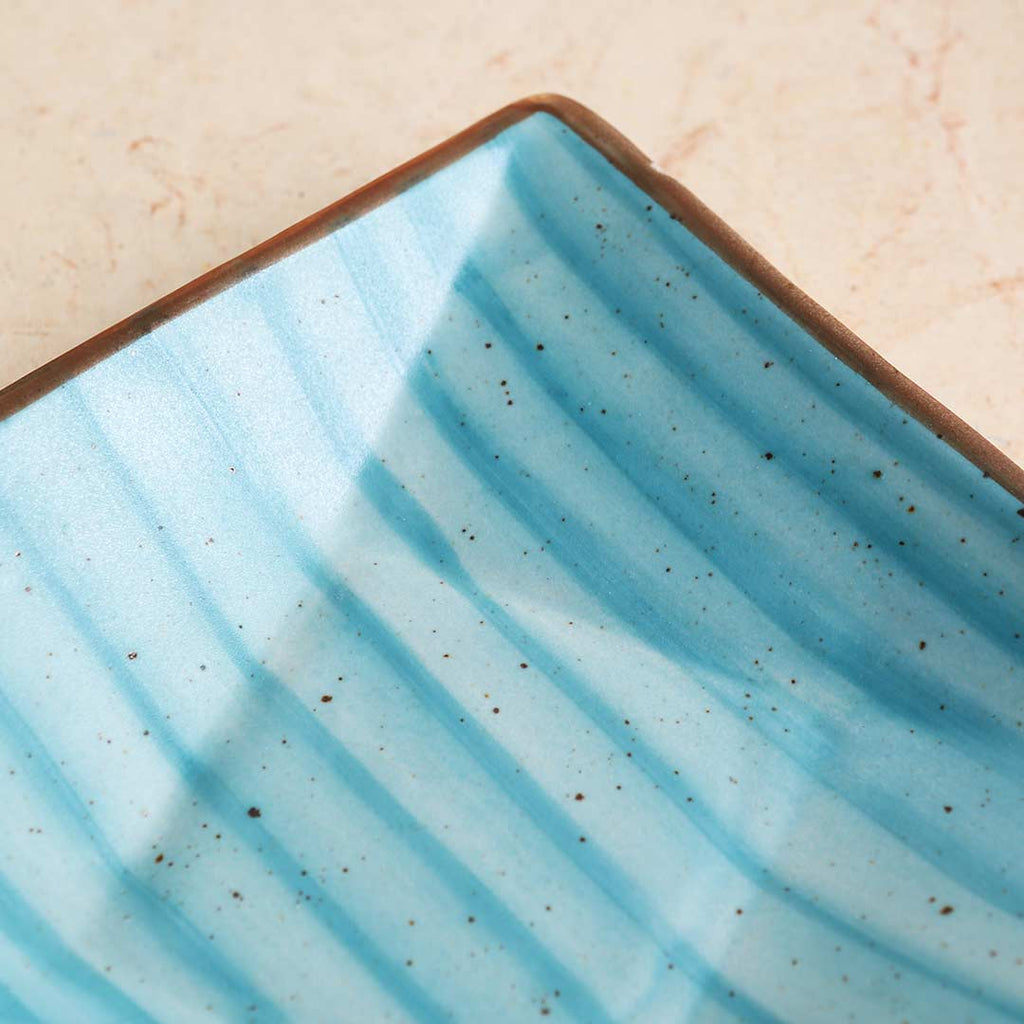 Teramo Stoneware Square Platter 8" x 8" - Blue
About The Product
Let us travel to the scenic Roman city of Teramo, that blossomed along the hills of Apennine mountains. Inspired by the beautiful color palette of the earth tones merging in the sky, we present to you our, Teramo Collection!

Wonderchef is here to style your home with this elegant collection and add a contemporary twist to your dining experience.
Wonderchef Teramo Stoneware is crafted with highest quality clay, free from chemicals or heavy metals.
It is ideal for serving all kinds of hot or cold dishes.
The products are designed by our artisans and hand-made with love and care on the potter's wheel.
They are then baked at 1,260°C temperature to lend them strength and durability.
The products are double glazed to ensures they do not get scratched easily.
A Teramo product is a reflection of your fine taste and adds value to your dinner table.
Use it every day with family and also to serve guests proudly.
Serve with Style
Mix it up! Two sizes of the plates can be paired and formed into a plate set for a dinner serving.

Wash & Care
Our products can be used safely in Microwave Oven, Conventional Ovens, and Freezers.
Due to our double glazing process, the products are stain-resistant gets easily cleaned with soap and can also be used in a dishwasher.
Handle these timeless creations with care and they will last a lifetime!
Due to our double glazing process, the products are stain-resistant hence they can be easily cleaned with soap and also used in dishwasher.
Material

Premium Stoneware with high-fired body ensures that the colors don't fade and the food is not absorbed.
Dimension
Platter:

20.30 x 20.30 x 3.6 cm



Color

Symbolic to the ripples in clean blue river water.

Package Contents:
Glaze
Our Glaze is double fired under the same high heat as its body (1,260°C), making it scratch and chip resistant.
Manufacturer Name: Dadoo Industries
Manufacturer Address: G T Road, Khurja, Bulandshahar, Uttar Pradesh, Khurja-203131, UTTAR PRADESH
Perfect for Entertaining Guests
The Teramo Stoneware Square Platter in Blue is my go-to choice when hosting parties or family gatherings. Its square shape and spacious design make it ideal for presenting appetizers or desserts, while the sturdy stoneware construction ensures it can handle the busiest of occasions.
Versatile and Durable Serving Platter
I love how this Teramo Stoneware Square Platter in Blue is not only stylish but also durable enough to withstand daily use. Its stoneware material retains heat, keeping my food warm for longer periods, and the deep blue color adds a pop of color to my dining experience.
Beautiful and Functional Platter
This Teramo Stoneware Square Platter in Blue adds a touch of elegance to my table setting, and its generous size allows me to serve a variety of dishes with ease. It's also microwave and dishwasher safe, making it convenient for everyday use.
Simply nice
I can now present the food at home like hotels do
Very nice product, use this everyday to have salad and my favorite dal rice. A must buy!!
Easy to Clean and Maintain
Cleaning up after a meal is a breeze with the Teramo Stoneware Square Platter in Blue. Its non-porous surface prevents food from sticking, and it's dishwasher safe, saving me time and effort. Plus, the vibrant blue color remains intact even after multiple washes.
Great Addition to my Kitchen Collection
This Teramo Stoneware Square Platter in Blue is not only functional but also adds a touch of style to my kitchen. It's perfect for serving everything from snacks to main courses, and its versatility and durability make it a must-have item for any home cook or entertainer.
Reliable Warranty

Complete peace of mind

Customer Service

1860 266 0788

Fastest Delivery

Free shipping above ₹799