Ambrosia Stainless Steel Measuring Cups - Set of 4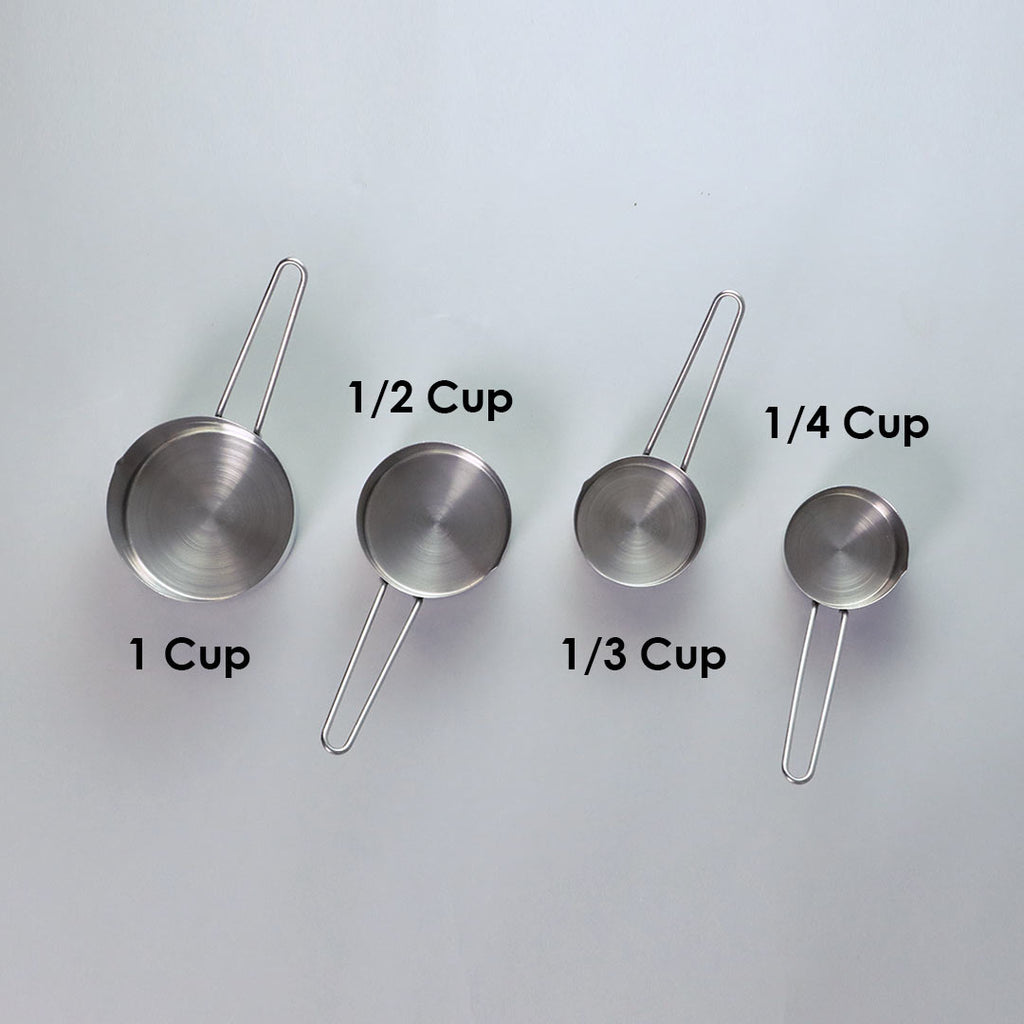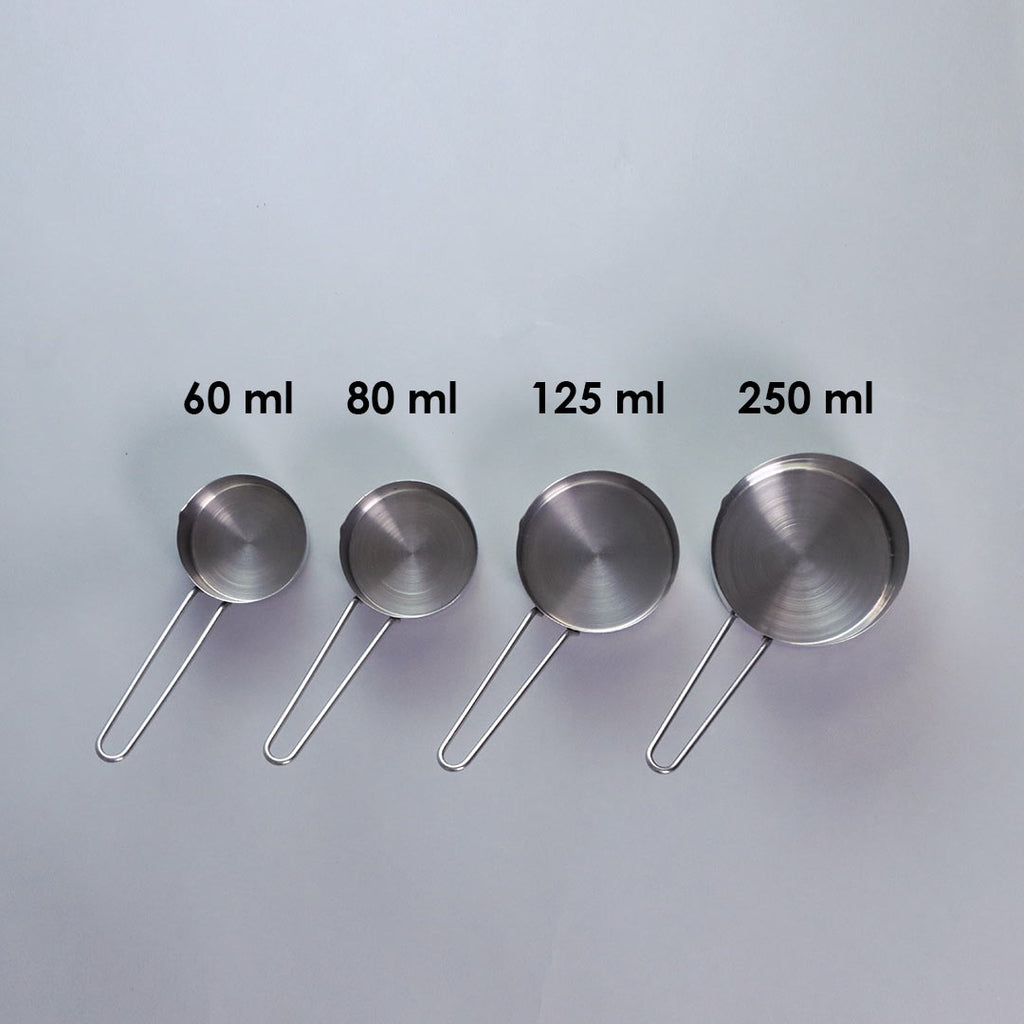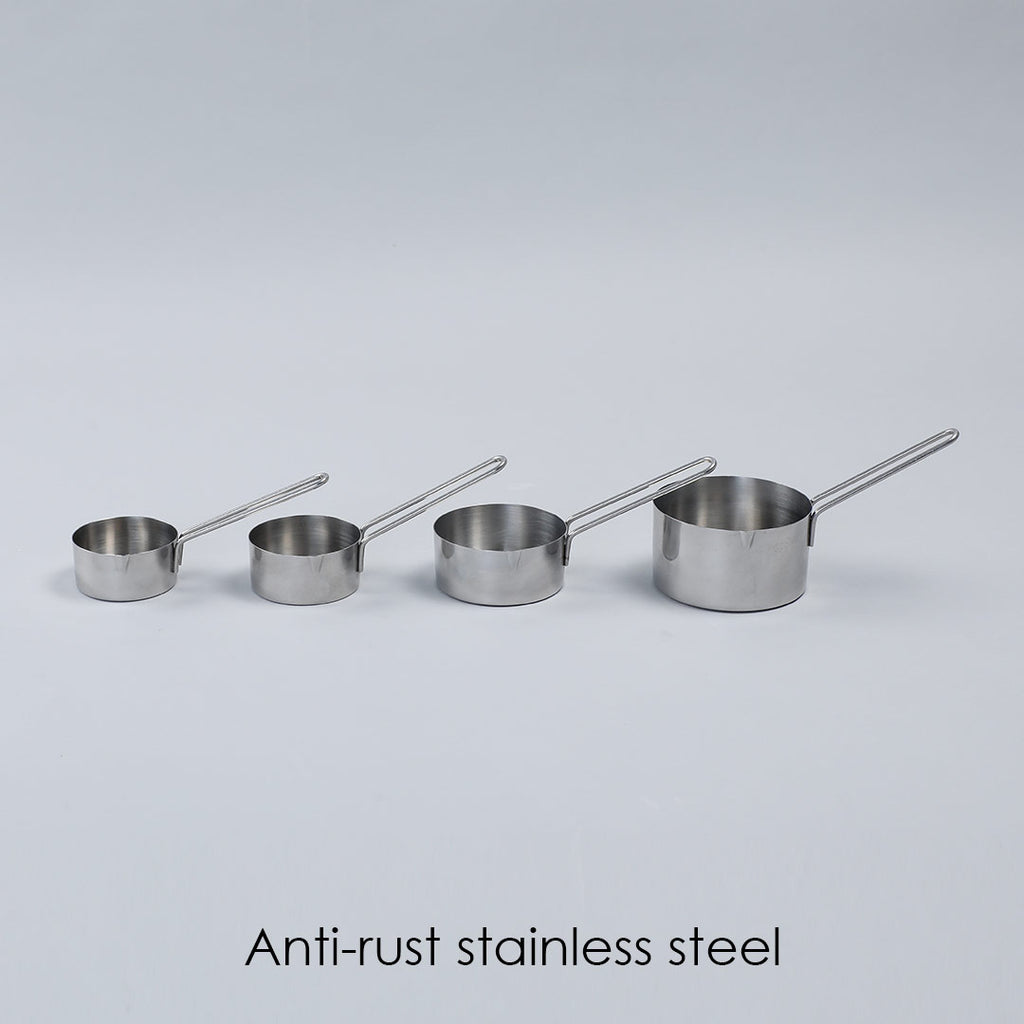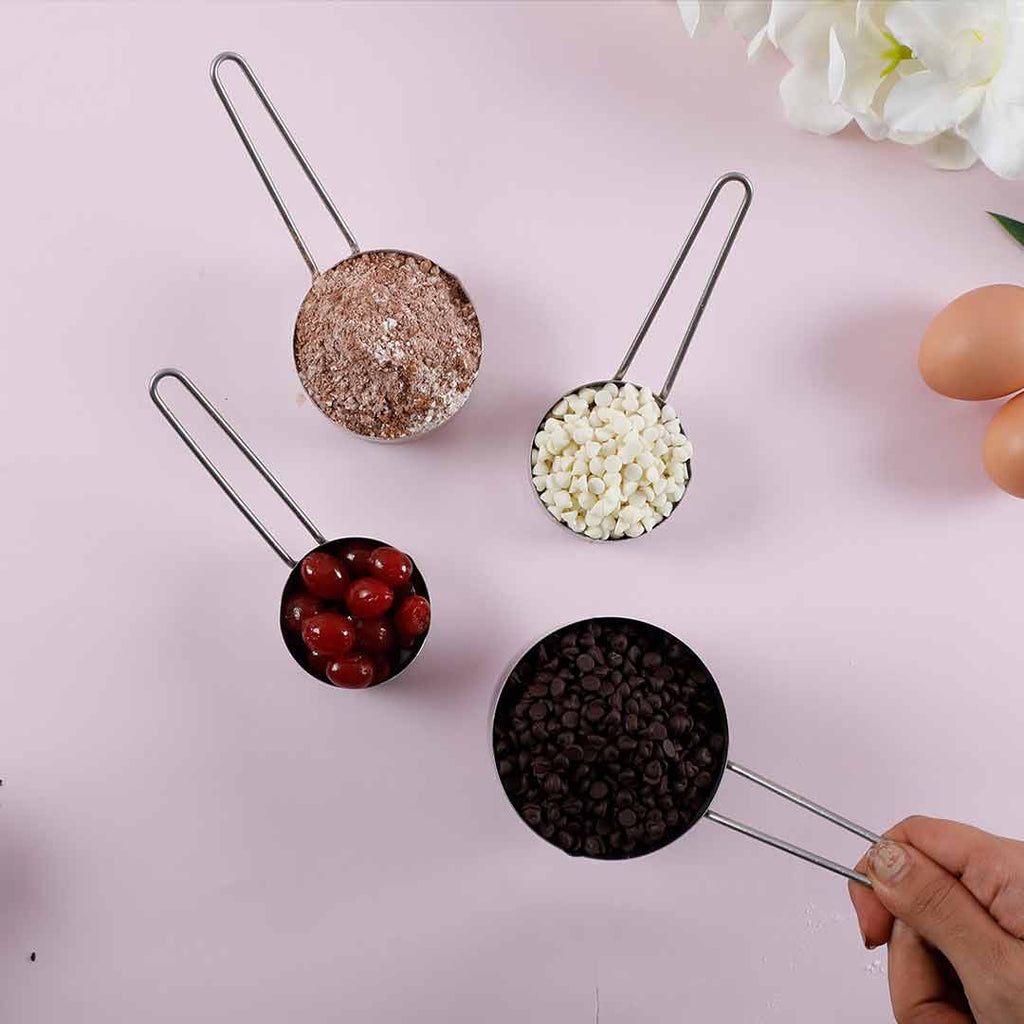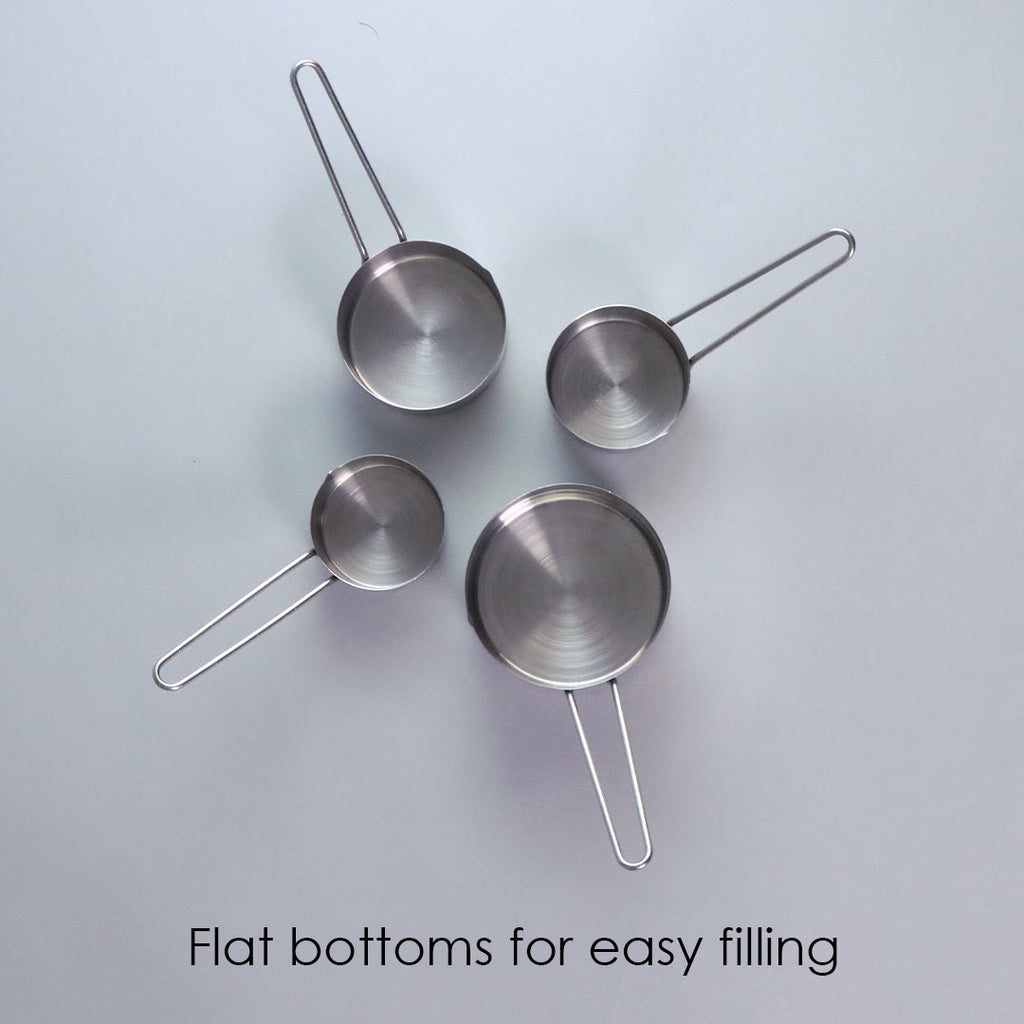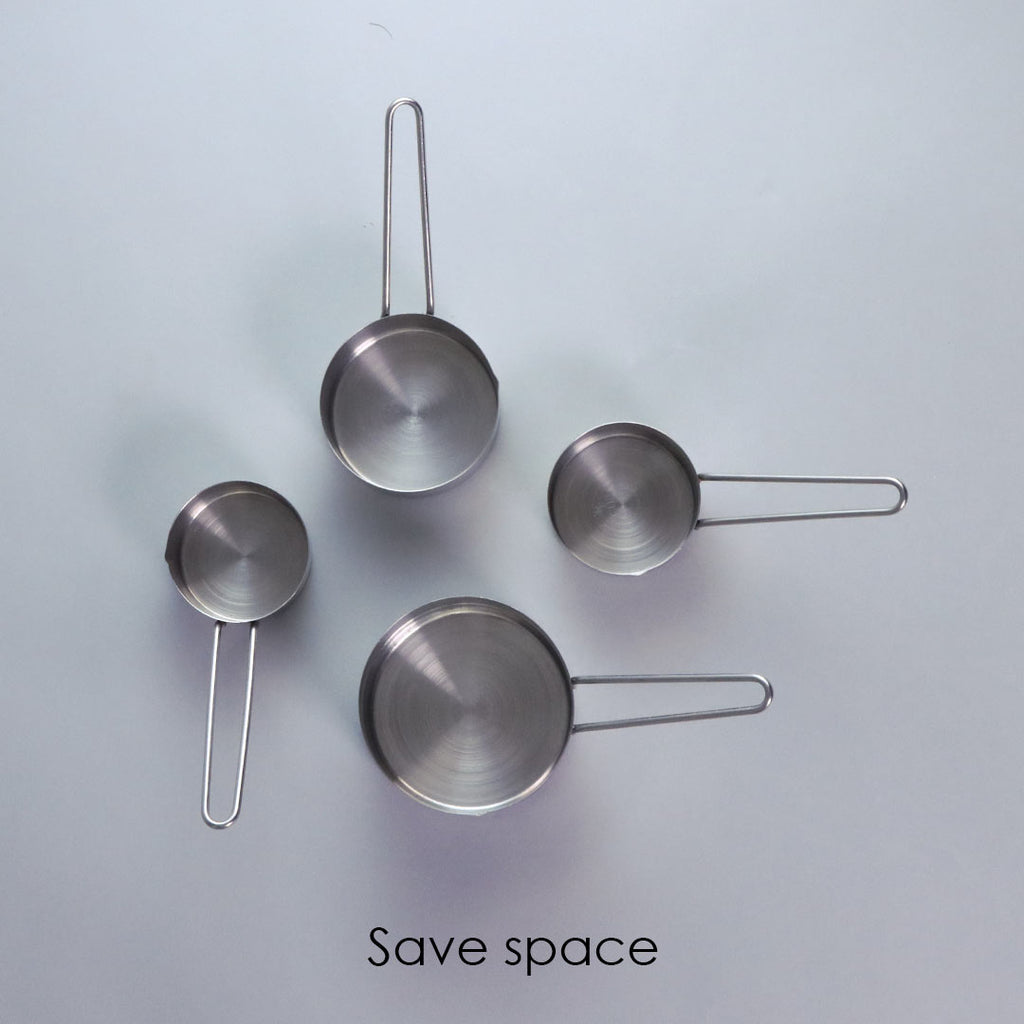 Ambrosia Stainless Steel Measuring Cups - Set of 4
About The Product
Bring speed and precision to measuring ingredients for baking and cooking with this set of measuring cups
Easy-to-read measurements, comfortable flat handles and streamlined profiles make measuring an easy task
Flat bottoms allow the measuring cups to rest securely on your countertop for easy filling
Nesting cups ensure compact and easy storage
High-quality, long-lasting anti-rust stainless steel construction
Dishwasher safe
Reliable Wonderchef warranty, T&C Apply
Cup Type
Dimensions
Capacity
Thickness
Weight
1 cup
Length - 160 mm Width & Height - 85 mm
250 ml
1.19 mm
80 gms
1/2 cup
Length - 150 mm Width & Height - 70 mm
125 ml
1.17 mm
60 gms
1/3 cup
Length - 140 mm Width - 60 mm Height - 70 mm
80 ml
1.13 mm
44 gms
1/4 cup
Length - 140 mm Width - 55 mm Height - 65 mm
60 ml
1.09 mm
41 gms
GST Product State :
Maharashtra
Warranty
1 Year
Old_Discount Percentage Max Val :
No
Discount Percentage Max Val
No
Space-Saving and Practical Set
I love how these measuring cups nestle together, saving space in my kitchen drawer. The wide handles provide a comfortable grip, and the high-quality steel material makes them easy to clean and maintain.
Accurate and Convenient Measuring Cups
These measuring cups are a game-changer in my kitchen. The clear markings and different sizes make it easy to measure ingredients accurately, and the sturdy stainless steel construction ensures their durability.
Versatile and Reliable Kitchen Essential
These measuring cups are not only great for dry ingredients, but the pour spouts also make it effortless to pour liquids without any spills. They have quickly become my go-to choice for all my cooking and baking needs.
Ambrosia Stainless Steel Measuring Cups - Set of 4
Perfectly Balanced and Accurate
These measuring cups have the perfect weight and balance, making them comfortable to hold and use. The precise measurements help me achieve consistent results in my recipes, and the long-lasting quality ensures they will be a staple in my kitchen for years to come.
Elegant Design with Functional Features
The sleek and polished design of these measuring cups adds a touch of elegance to my kitchen. I appreciate the flat bases that allow the cups to sit securely on the counter, ensuring stability while measuring.
Reliable Warranty

Complete peace of mind

Customer Service

1860 266 0788

Fastest Delivery

Free shipping above ₹799