Sicilia Mug Your Only Limit Is You Mug 370 ml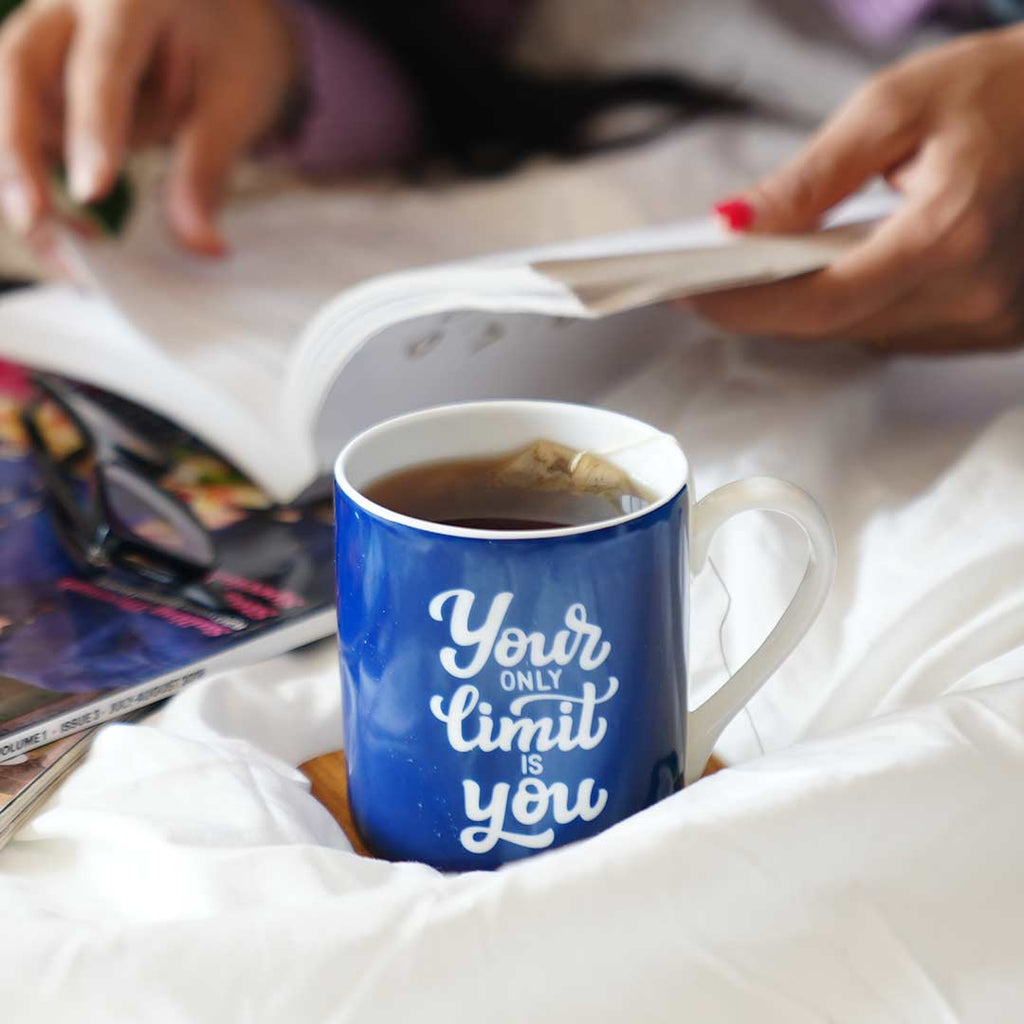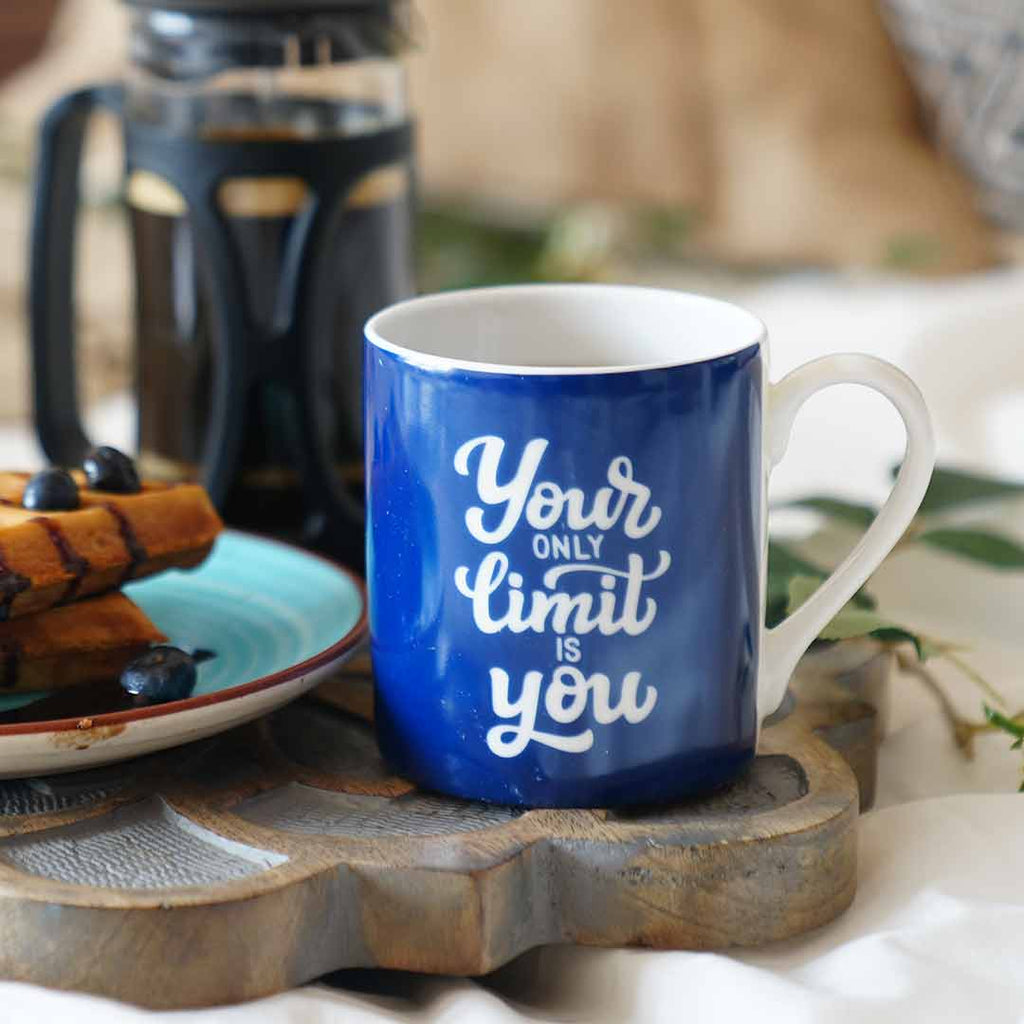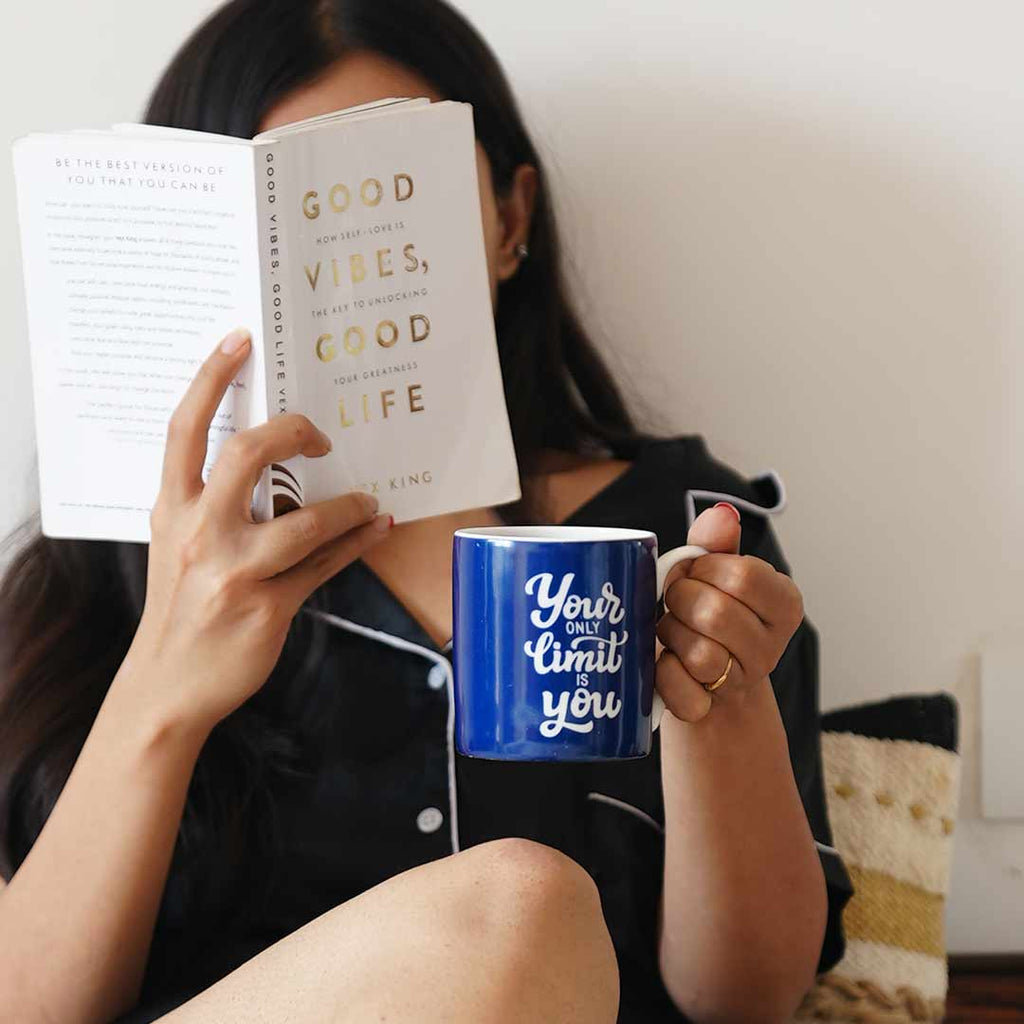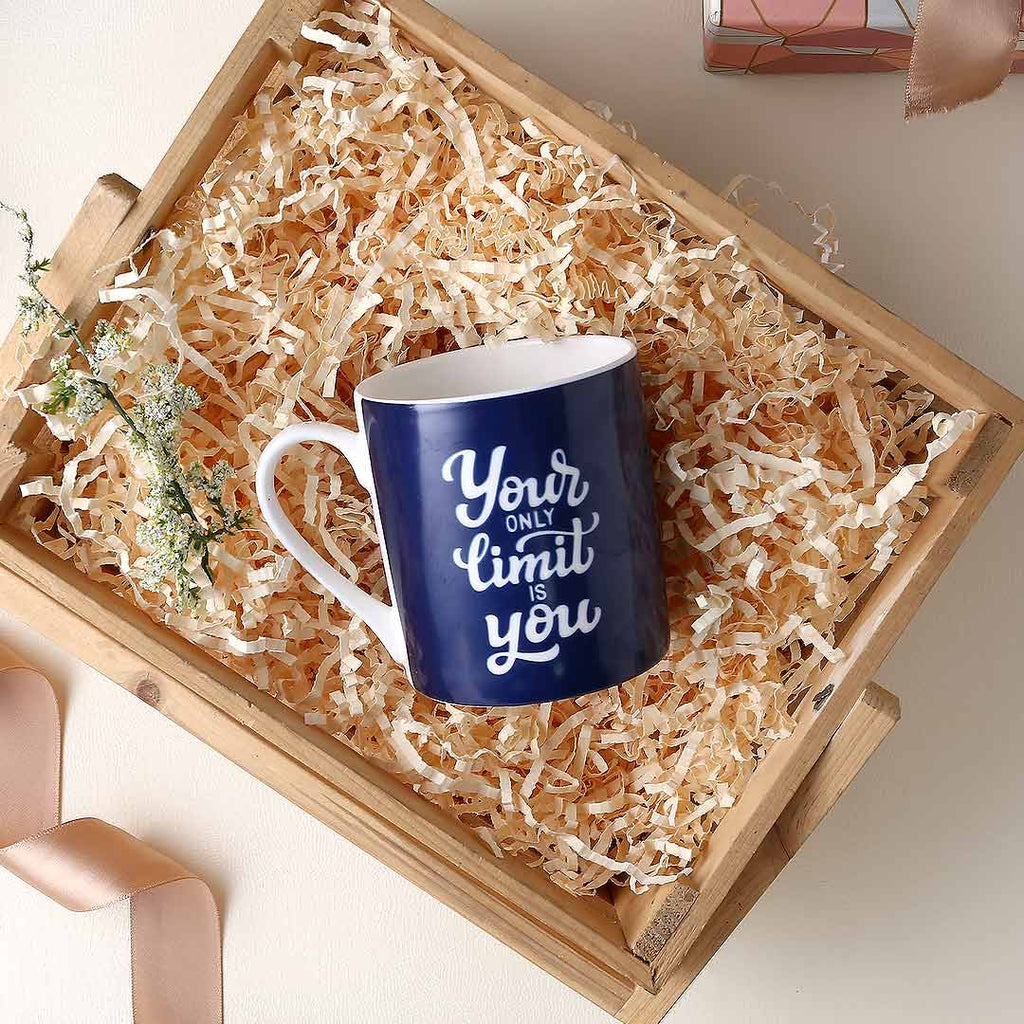 Sicilia Mug Your Only Limit Is You Mug 370 ml
About The Product
Your coffee breaks will be brimming with motivation and positivity with our 'Your only Limit is You' Sicilia Mug by Wonderchef. For all those early morning meetings and late night presentations, this mug is just what you need to pour some piping hot tea or coffee and remember to keep hustling until you reach your goal. Next time you feel clueless, wrap your hands around this warm mug and remember that Your only limit is You! The entire collection of fun, quirky and motivational lines on Sicilia mugs is perfect choice for everyday use and for gifting too.
Wash & Care
Do not use in Microwave.
Do not use in Dishwasher
Wonderchef Sicilia Premium Mugs made in fine bone china epitomize elegance and style. The beautiful shapes, sophisticated colour palettes and mood-elevating statements written in quirky font styles will surely be conversation starters while you sip your coffee or tea. Perfect for everyday use these mugs are ideal for gifting as well. If you think along the lines of not settling until you achieve your dreams, choose this mug to keep going.
Fine Bone China
Wonderchef Sicilia Mugs are made of high-quality fine bone china. The material is fired at high temperature giving it strength, brightness and translucency.
Ideal Pairing
Make an impression with Sicilia Mugs beautifully paired with our Casablanca trays and coasters.
Wash & Care
Hand wash only, not dishwasher safe
Use non-abrasive scouring pads with a mild cleanser
Heat resistant up to the temperature of 140°C
Not microwave safe
Not freezer safe
Reliable Wonderchef Service
We are confident of our quality. Reach out to us for order related queries.
Material: Fine Bone China 
Dimensions
Capacity
Color: Navy
Finish: Glossy
Package Contents:
Manufacturer Name: Raghuvar India Ltd.

Manufacturer Address: Raghuvar India Ltd., Station Road, Durgapura 302018
Versatile and Charming
Whether I'm sipping my favorite hot chocolate or a soothing herbal tea, this mug adds a charming touch to every beverage.
Sturdy and Stylish Mug
The Sicilia Mug is incredibly durable and adds a touch of elegance to my morning routine. Sipping from it feels like a luxurious treat.
Beautiful Design, Perfect Size
This mug is not only visually appealing but also holds just the right amount of coffee to kickstart my day. Love it!
Microwave and Dishwasher Safe
The convenience of being able to use this mug in the microwave and dishwasher makes my mornings and cleaning routine a breeze.
Comfortable Grip, Enjoyable Sips
The ergonomic handle of this mug ensures a comfortable grip, making my tea-drinking experience even more enjoyable.
Reliable Warranty

Complete peace of mind

Customer Service

1860 266 0788

Fastest Delivery

Free shipping above ₹799