Sicilia Mug Nothing Is Lost Until Mom Can't Find It Mug 370 ml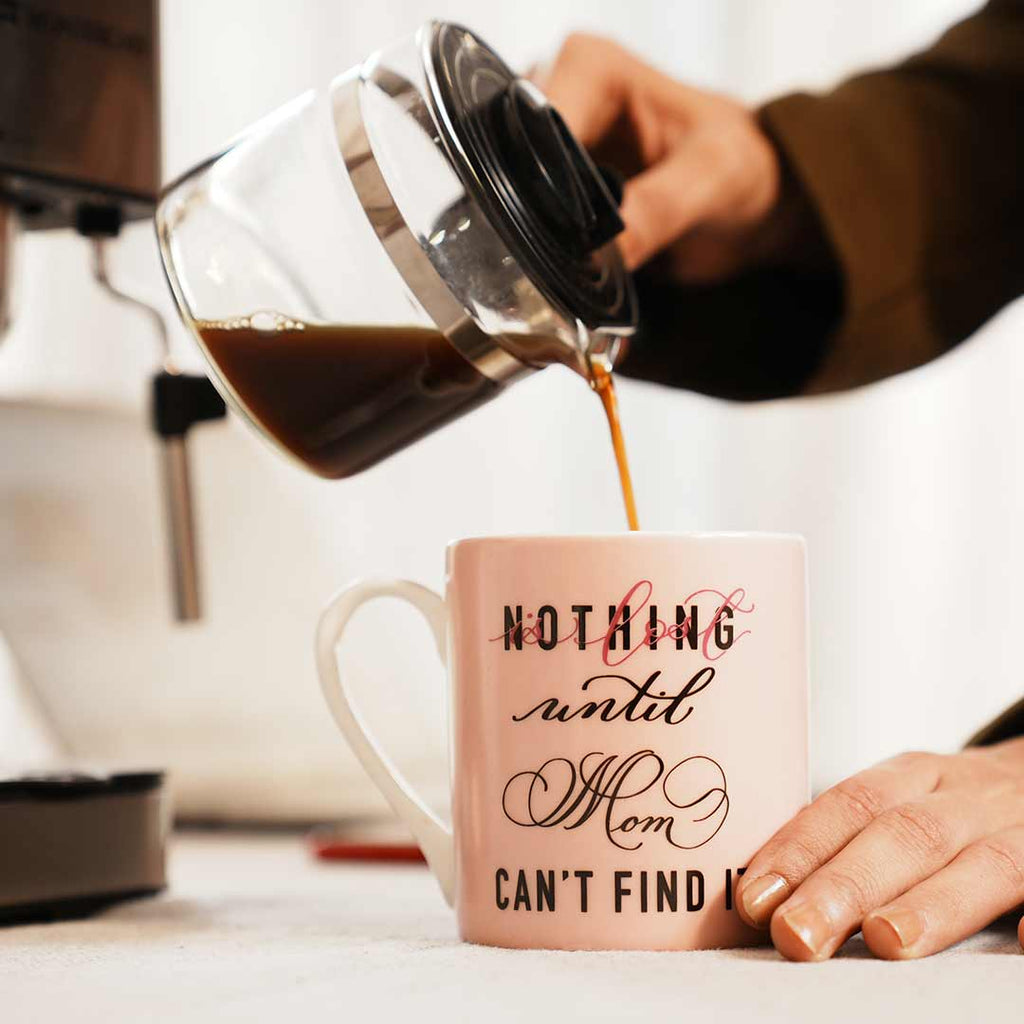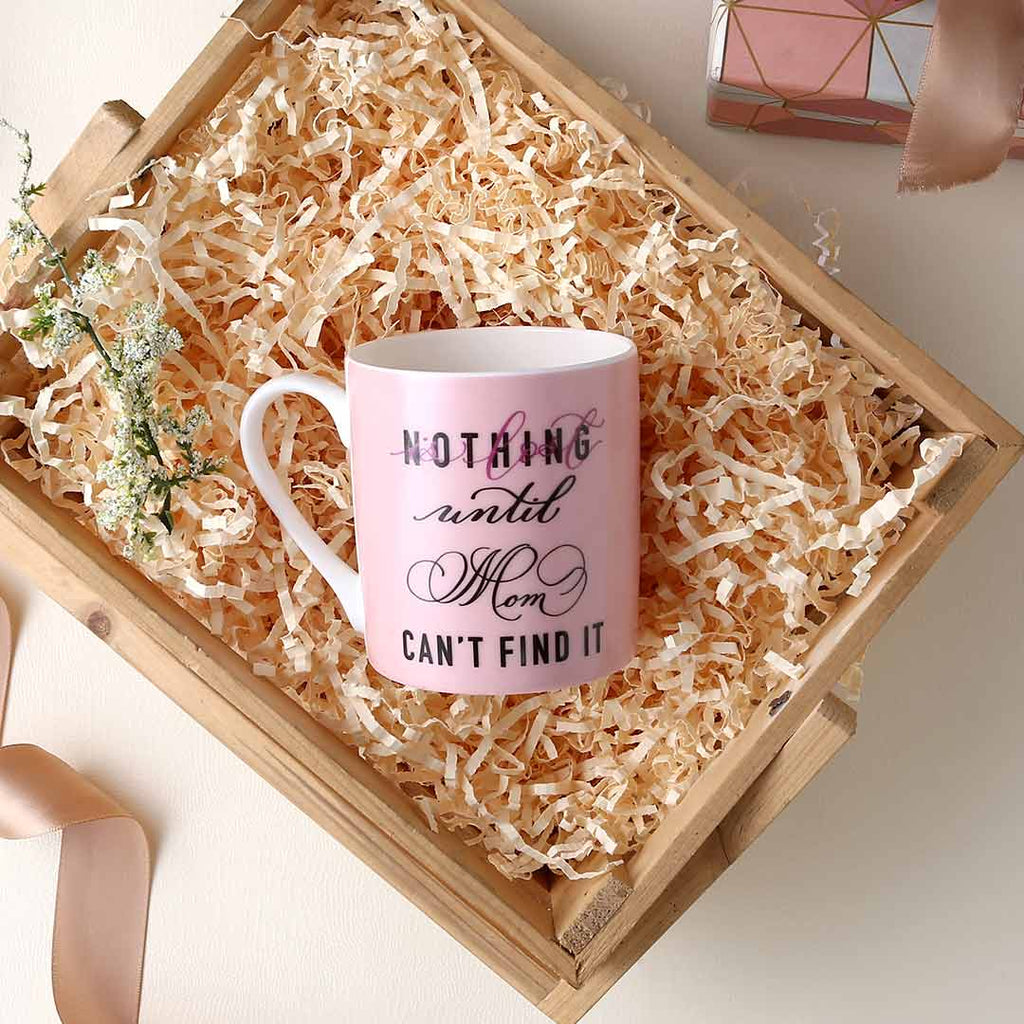 Sicilia Mug Nothing Is Lost Until Mom Can't Find It Mug 370 ml
About The Product
Every now and then we keep telling our mom that she is the best. But this "Nothing is lost until mom can't find it" Sicilia mug by Wonderchef will help you convey your feelings loud and clear!! It is beautifully designed in fine bone china and can be a lovely gift for your mom. A gift she will cherish forever. The entire collection of fun, quirky and motivational lines on Sicilia mugs is a perfect choice to having a great start to the day.
Wash & Care
Do not use in Microwave.
Do not use in Dishwasher
Wonderchef Sicilia Premium Mugs made in fine bone china epitomize elegance and style. The beautiful shapes, sophisticated colour palettes and mood-elevating statements written in quirky font styles will surely be conversation starters while you sip your coffee or tea. Perfect for everyday use these mugs are ideal for gifting as well. If you are the one who needs mom to find your lost things, choose this mug to celebrate the feeling.
Fine Bone China
Wonderchef Sicilia Mugs are made of high-quality fine bone china. The material is fired at high temperature giving it strength, brightness and translucency.
Ideal Pairing
Make an impression with Sicilia Mugs beautifully paired with our Casablanca trays and coasters.
Wash & Care
Hand wash only, not dishwasher safe
Use non-abrasive scouring pads with a mild cleanser
Heat resistant up to the temperature of 140°C
Not microwave safe
Not freezer safe
Reliable Wonderchef Service
We are confident of our quality. Reach out to us for order related queries.
Material: Fine Bone China 
Dimensions
Capacity
Color: Pink
Finish: Glossy
Package Contents:
Manufacturer Name: Raghuvar India Ltd.

Manufacturer Address: Raghuvar India Ltd., Station Road, Durgapura 302018
A Mug that Speaks the Truth!
As a busy mom, this mug perfectly captures the reality of life. Its witty message brings a smile to my face, making it a favorite among my collection.
Start Your Day with Laughter!
This mug never fails to brighten my mornings. Its clever quote reminds me to find humor in life's little mishaps while enjoying a hot beverage.
Fun and Functional Mug!
I love the Nothing Is Lost Until Mom Can't Find It mug. It's not only hilarious but also a great size for my morning coffee, making me smile every day.
Charming and Practical Mug!
I adore this Sicilia Mugit combines a charming design with functionality. It's my go-to choice for sipping my favorite hot drinks in style.
Quality and Quirky Design!
This Sicilia Mug is both well-made and features a witty phrase that adds a touch of humor to my tea breaks. Highly recommended!
Reliable Warranty

Complete peace of mind

Customer Service

1860 266 0788

Fastest Delivery

Free shipping above ₹799