Modena Whiskey Glass 290 ml (Set of 6)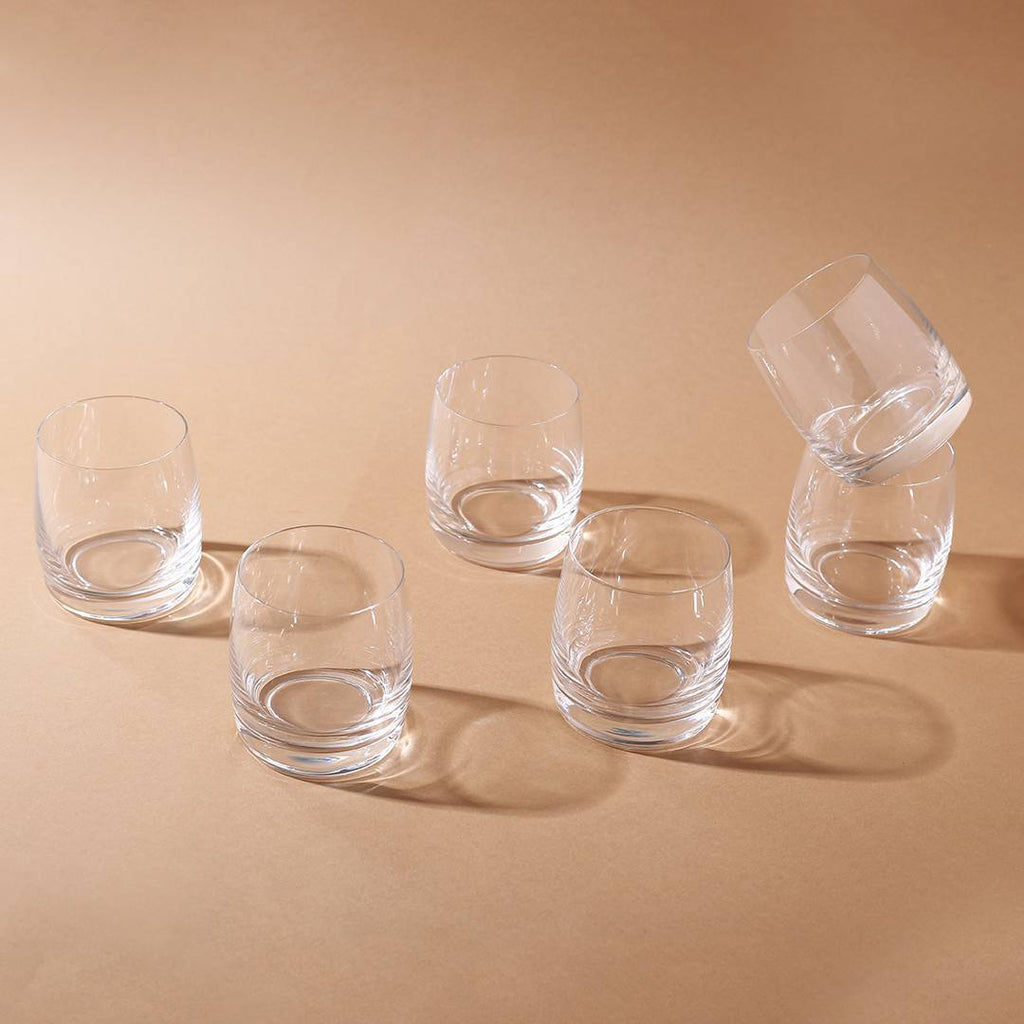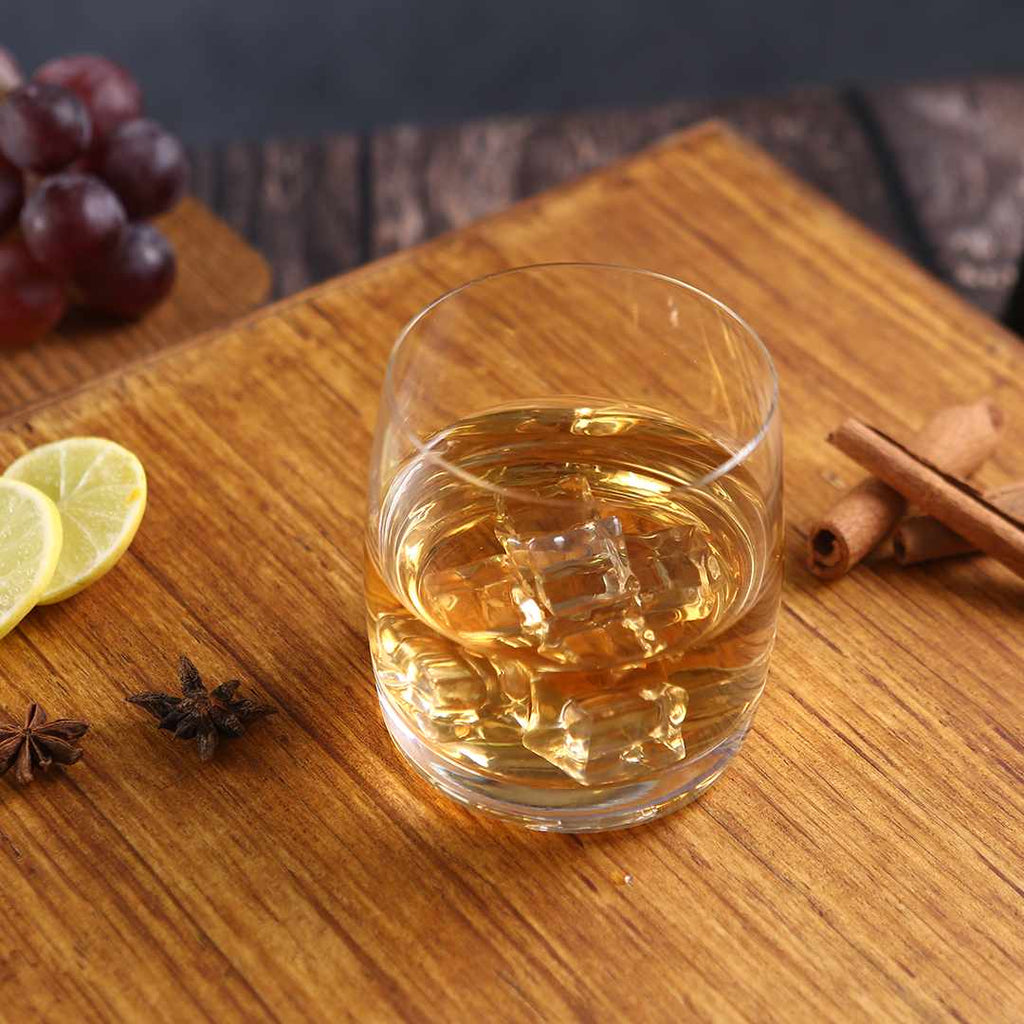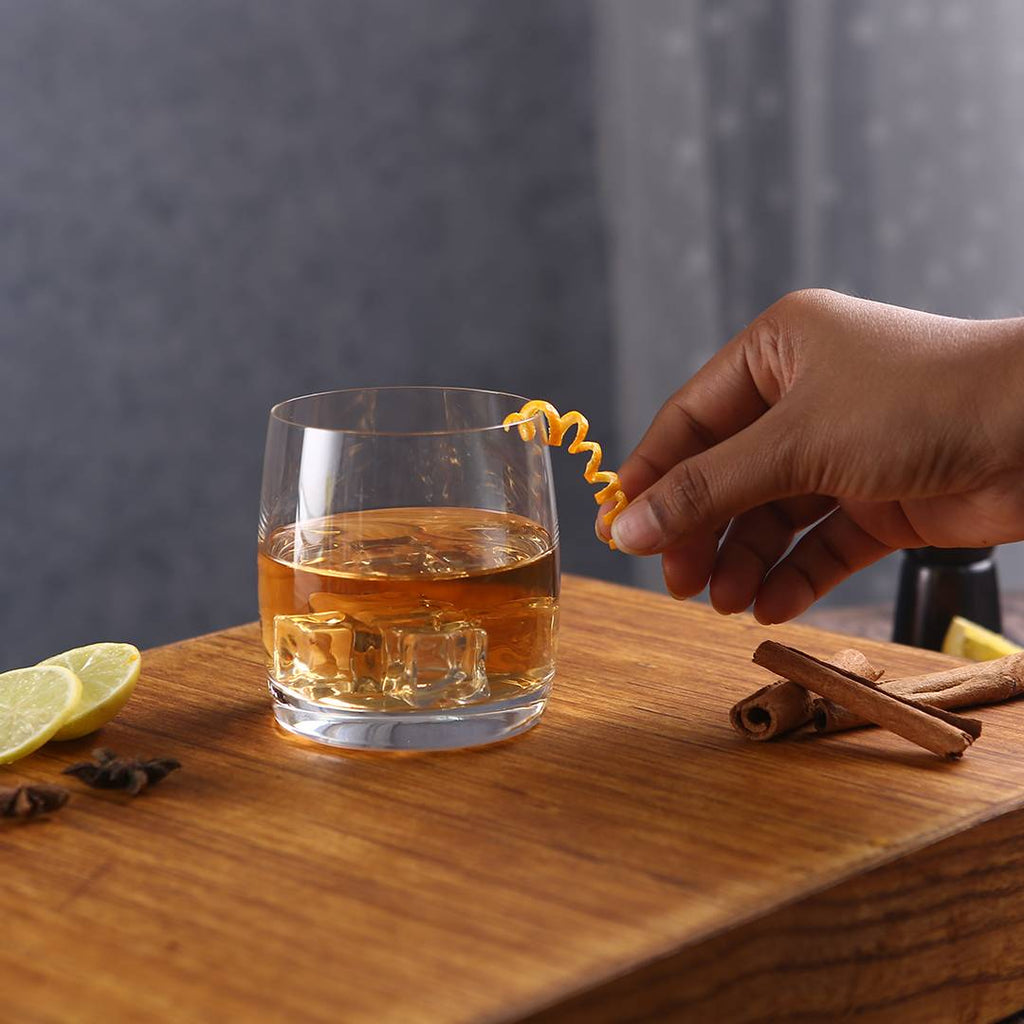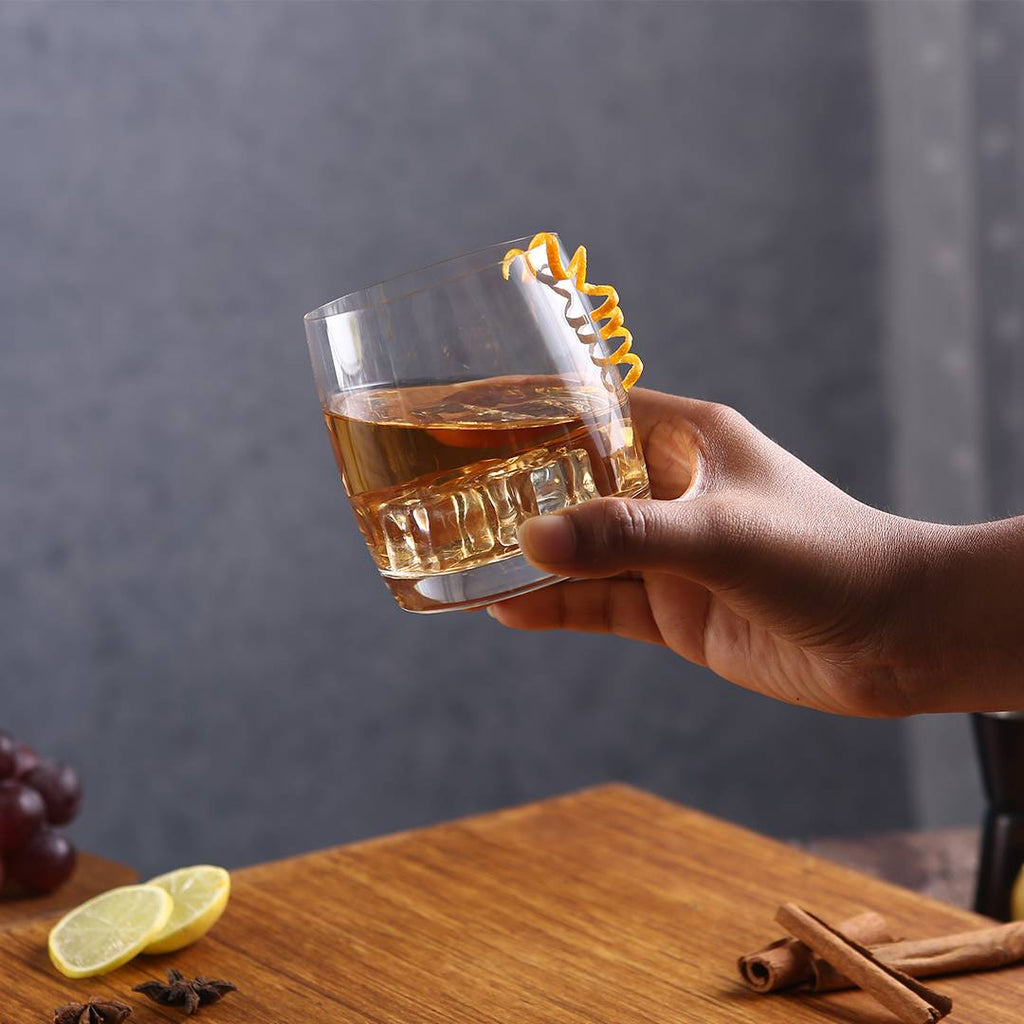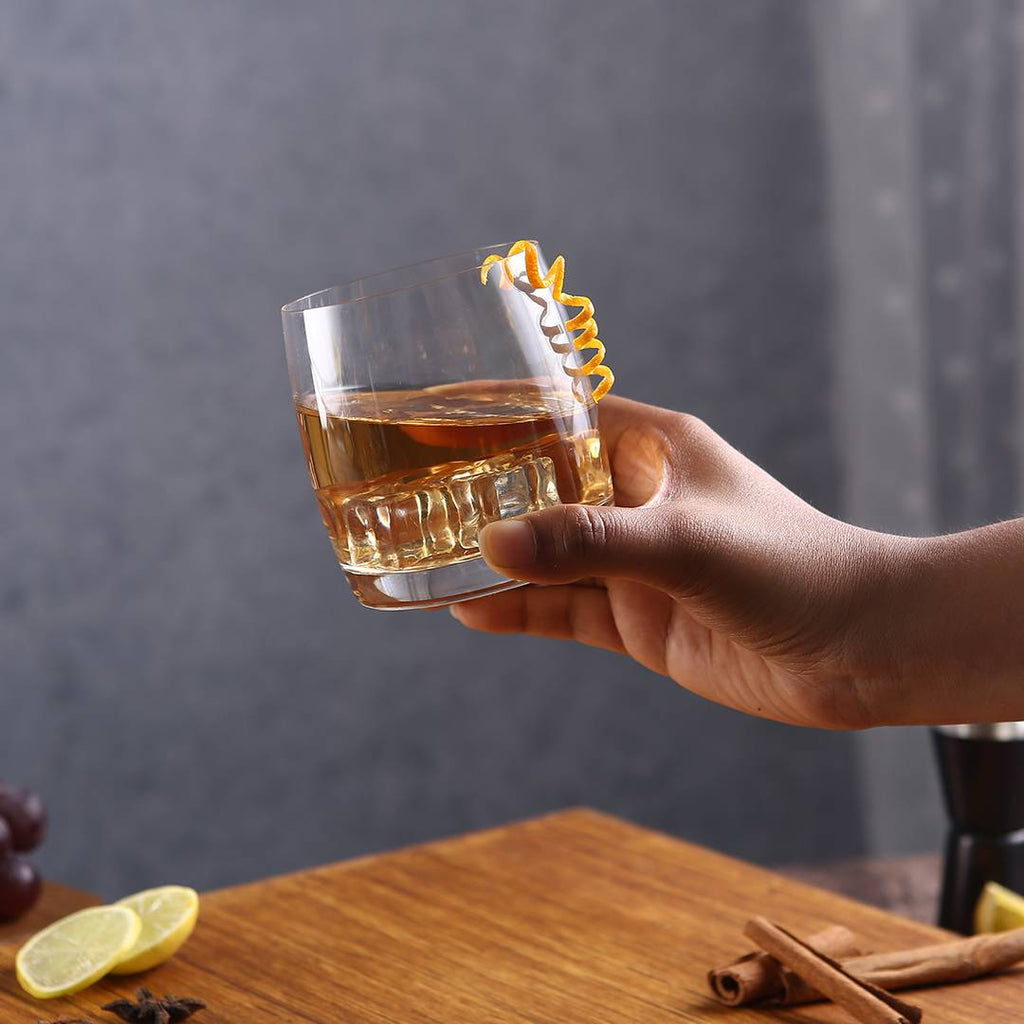 Modena Whiskey Glass 290 ml (Set of 6)
About The Product
The Modena Glassware collection from Wonderchef represents the ultimate fusion of striking, contemporary design and durability. The beautiful crystal design of the whiskey glass in a set of 6, brings a touch of elegance to your glassware collection. The glasses are light weight and very comfortable to hold for long time. It is sure to leave an impression on the guests. Modena glasses are perfect for small serving of liquors, or to enjoy your most cherished whisky or your favourite juice in the mornings.
Why Use Modena Glassware?
Take a step towards contributing to a clean environment with Modena glassware. Glass is reusable, recyclable, and a completely sanitary, inert material that is ideal for all kinds of beverages.
290ml Capacity
Enjoy your favorite whisky on the rocks or a glassful of chilled and refreshing sodas as the whisky glass can hold up to 290ml.
Heavy And Thick Base
Featuring a heavy weighted base that will keep your drink insulated at the perfect temperature for longer, whether you prefer it ice cold or at room temperature.
Wide Mouth Design
This Whisky glass highlights an open-mouth design that allows you to pour your drink and add ice as per your liking
A Set of 6 Whisky Glasses
The Modena Whisky Glassware set contains 6 pieces of elegant and refined glasses that have a touch of class as they are handcrafted in Italy.
Versatile Piece
This refined and elegant whisky glassware can be used for any occasion. It's not necessary to have only whisky in these, you can use it to relish your favorite cold juices or serve your guests a relaxing drink or even sodas.
Easy Maintenance
Modena Glassware is microwave safe and dishwasher safe. They can also be hand-washed. Do not use a hard scrubber or steel wool to wash these glasses.
Gifting Option
These Whisky glasses are designed to integrate class and sophistication with edge and style. The attractive shape of the glasses sets them a class apart and makes them an ideal housewarming gift as well.
Reliable Wonderchef Service
We are confident of our quality. Reach out to us for order related queries.
No. of Piece: 6
Material: Crystal
Color: Clear
Capacity: 290 ml
Package Contents:
Multipurpose Glass: 6 Unit
Manufacturer Name: Smartserve

Manufacturer Address: Unit No. 23 & 24, 1st Floor, Sumtinath Industrial Estate Off, Chincholi Bunder Road, Malad West, Mindspace, Mumbai- 400064
Durable and Crystal Clear
These whiskey glasses are made from high-quality glass, ensuring durability and clarity. The crystal-clear appearance showcases the rich amber color of the whiskey, adding to the overall drinking pleasure.
Versatile Glasses for Various Occasions
Whether it's a casual gathering or a formal event, the Modena Whiskey Glass set suits every occasion. Its versatility makes it a fantastic addition to any home bar or a thoughtful gift for whiskey enthusiasts.
Comfortable Grip for Enjoyable Sipping
The ergonomic shape of these glasses provides a comfortable grip, allowing you to savor your whiskey with ease. The set of 8 glasses ensures you can enjoy a relaxing drink with friends and family.
Perfectly Sized for Whiskey Lovers
With a 290 ml capacity, these glasses offer an ideal size for whiskey connoisseurs. The generous capacity allows you to appreciate the aroma and flavor of your favorite whiskey without frequent refills.
Stylish and Elegant Whiskey Glasses
The Modena Whiskey Glass set is perfect for entertaining guests with its stylish design. The 290 ml capacity allows for a generous pour, enhancing the whiskey tasting experience.
Reliable Warranty

Complete peace of mind

Customer Service

1860 266 0788

Fastest Delivery

Free shipping above ₹799