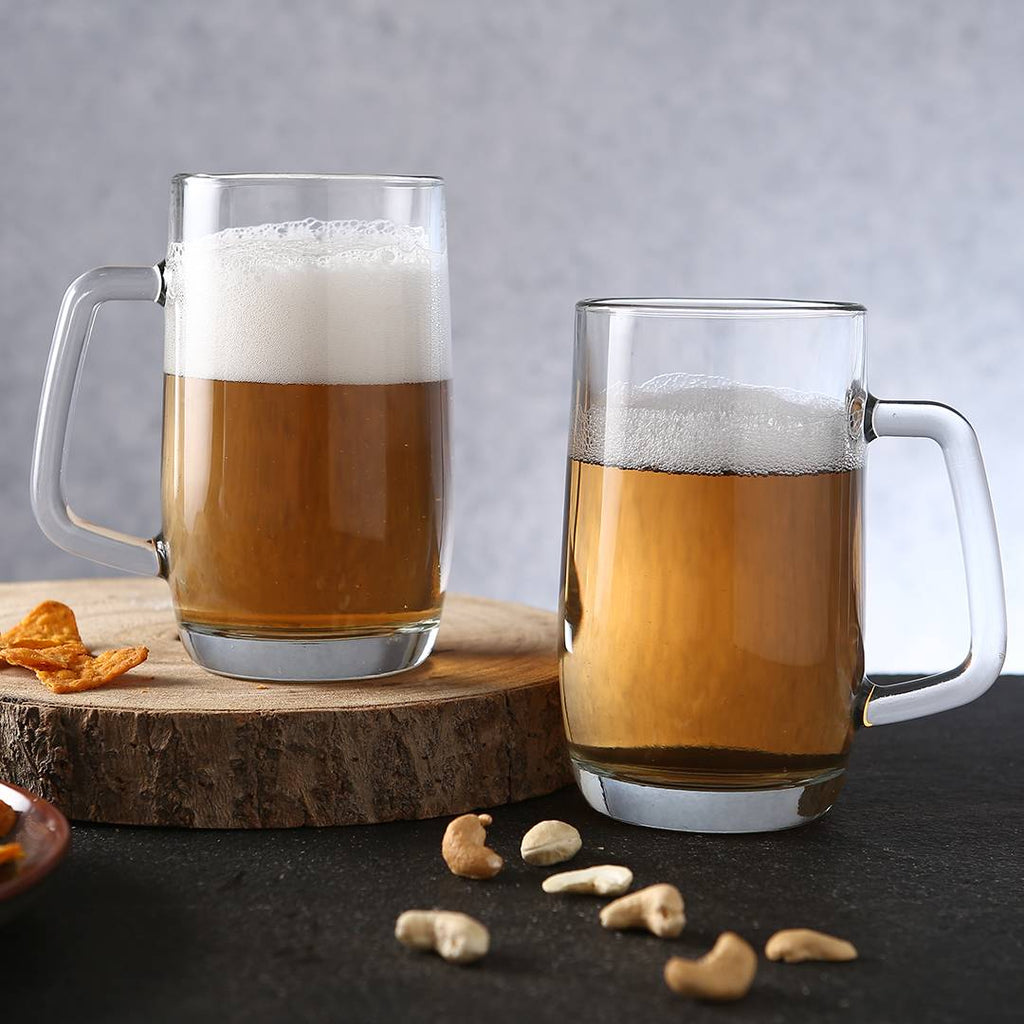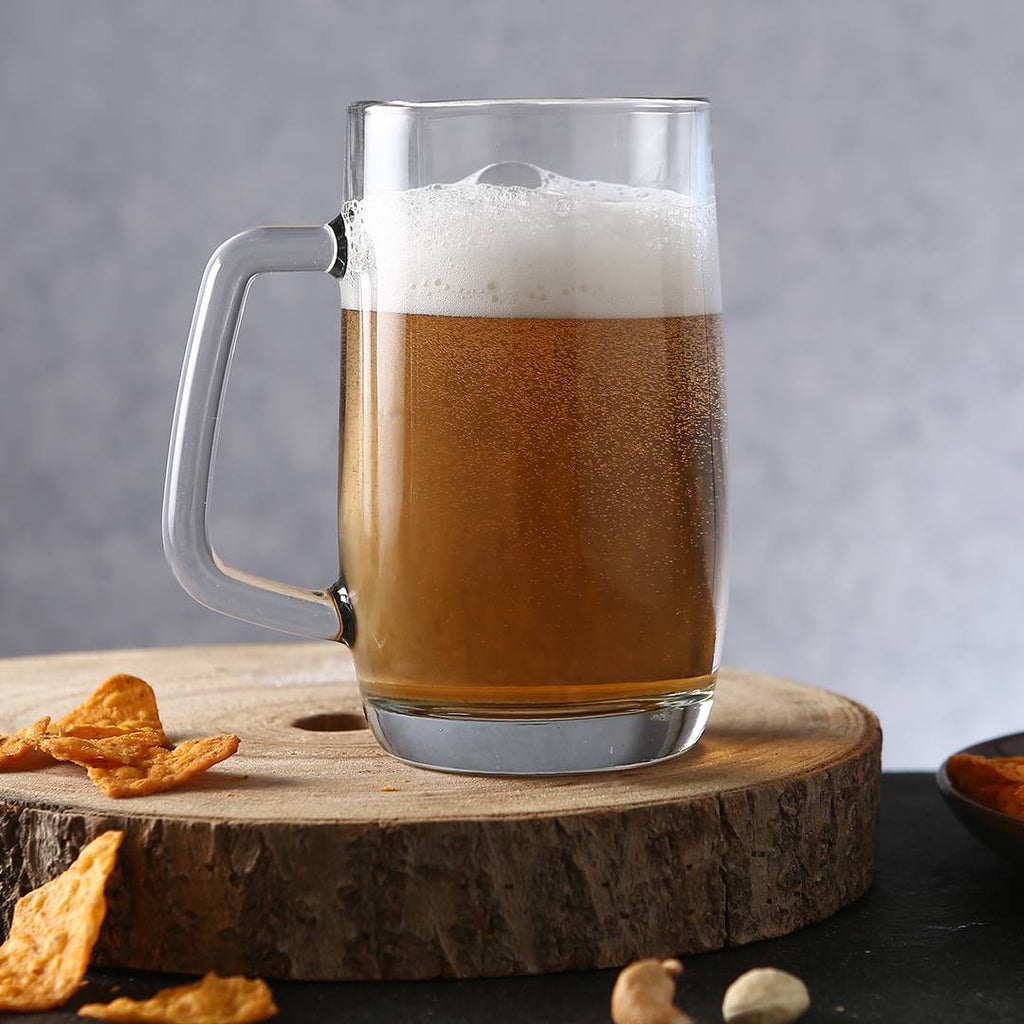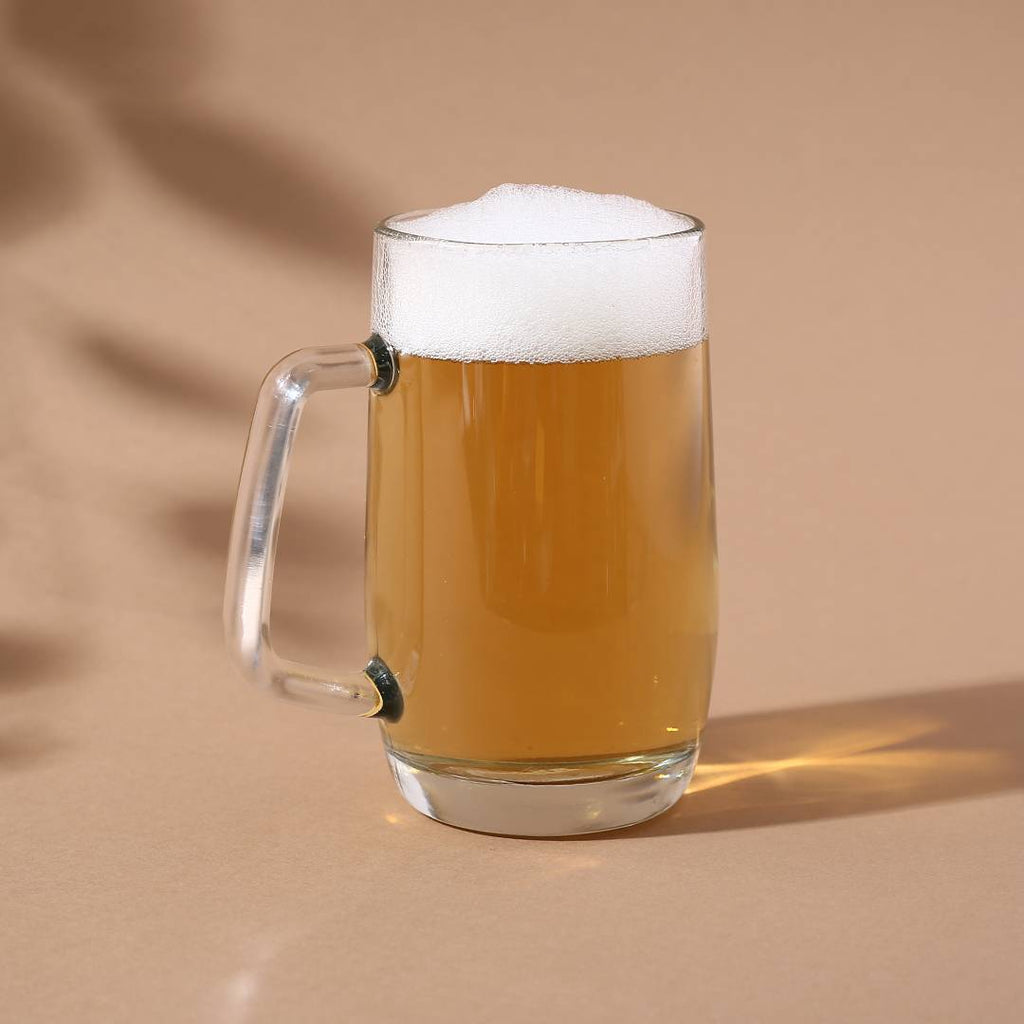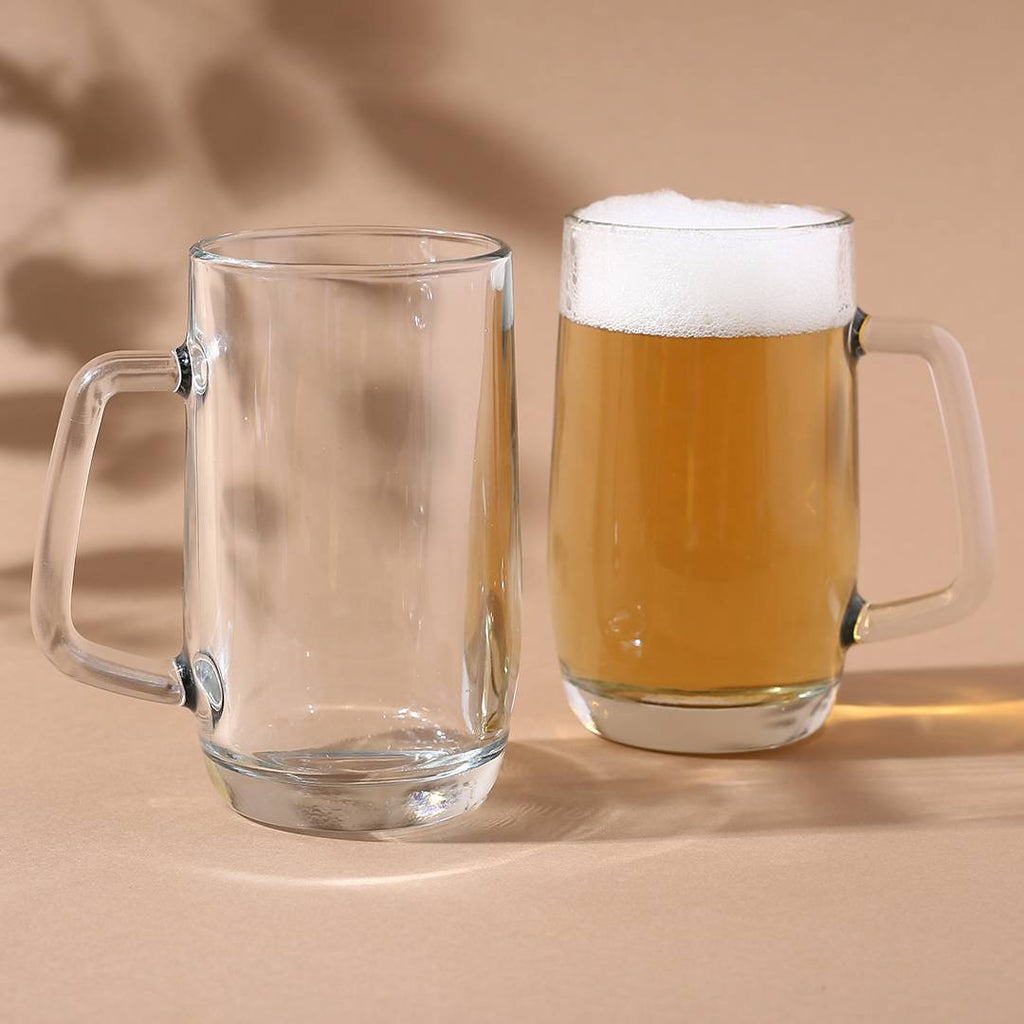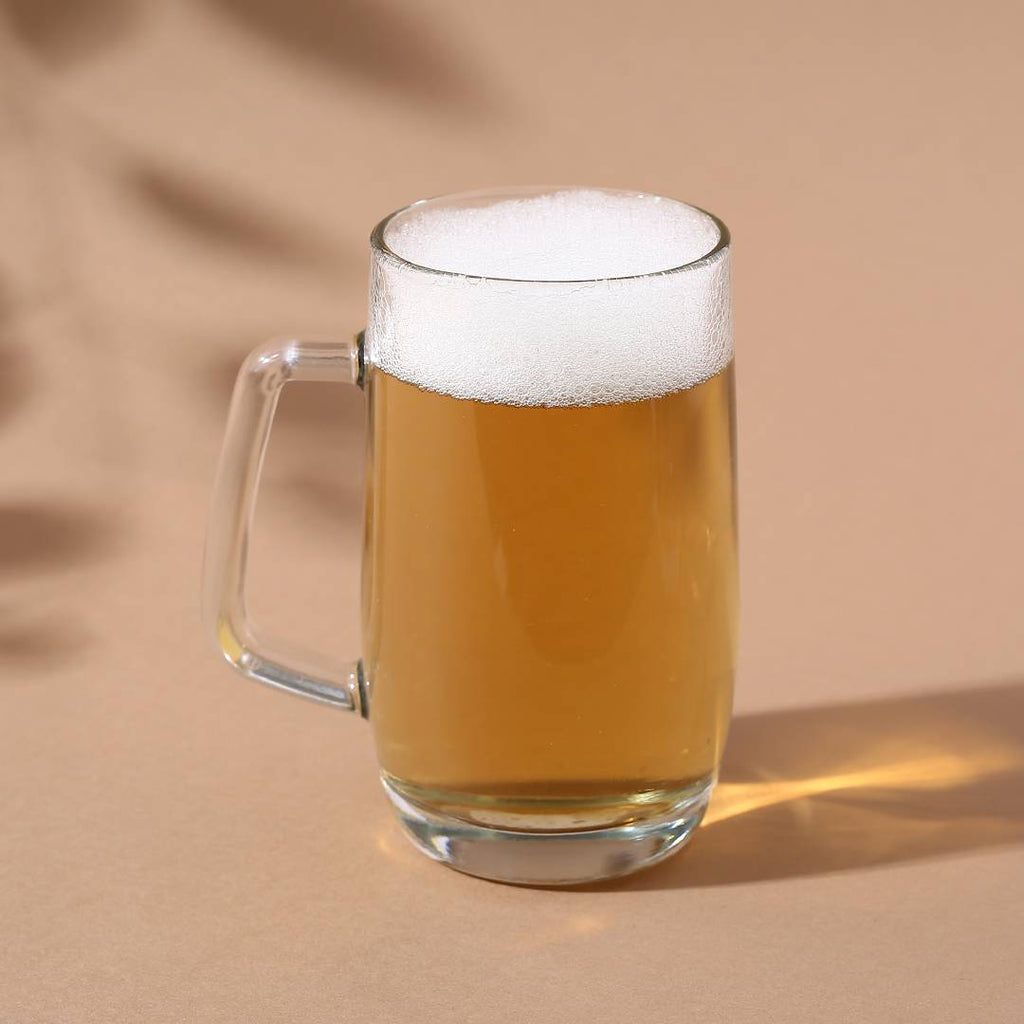 Modena Beer Mug 400 ml (Set of 2)
MRP: ₹ 1,929/-
OFFER PRICE: ₹ 969/-
You Save

49%

(

₹ 960

)
(inclusive of all taxes)
customers are viewing this product
The Modena Glassware collection represents the ultimate fusion of striking, contemporary design and durability. Your weekend is incomplete without having chilled beer or even cold coffee in the Modena glasses from Wonderchef. Made from premium quality glass, this set of 2 beer mugs is a classic addition to your bar.
Why Use Modena Glassware?
Take a step towards contributing to a clean environment with Modena glassware. Glass is reusable, recyclable, and a completely sanitary, inert material that is ideal for all kinds of beverages.
Made To Suit Your Lifestyle
With Modena Beer Mugs, you can begin your happy hour with a sip of your favorite beer. Serve chilled beers on days when you have a social get-together or when you just want to unwind after a hectic weekend!
Classic Design
The clear glass beer mug comes with a detailed finish that gives it a crystal and beautiful look. It's easy-to-hold handle makes lifting the mug an easy task!
Gifting Option
These beer mugs are designed to integrate class and sophistication with edge and style. The attractive shape of the mugs sets them a class apart and makes them an ideal housewarming gift as well.
Easy Maintenance
Modena Glassware is microwave safe and dishwasher safe. They can also be hand-washed. Do not use a hard scrubber or steel wool to wash these glasses.
Reliable Wonderchef Service
We are confident in our quality. Reach out to us for order-related queries.
No. of Piece: 2
Material: Sodalime
Color: Clear
Capacity: 400 ml
Package Contents:
Multipurpose Glass: 2 Unit
Stylish and Durable Beer Mugs!
These Modena Beer Mugs are not only stylish but also incredibly durable, perfect for enjoying a refreshing drink with friends. The 400 ml capacity ensures I can savor my favorite brew for longer, making every sip a delightful experience.
Impress Your Guests with Elegance!
Hosting gatherings is a breeze with the Modena Beer Mugs. Their sleek and elegant design instantly elevates the ambiance of any occasion, leaving a lasting impression on my guests. Plus, the set of three ensures everyone can indulge in their favorite beverages together.
Comfortable Grip and Easy to Clean!
The ergonomic design of these beer mugs provides a comfortable grip, allowing me to enjoy my drink without worrying about slips or spills. Moreover, the easy-to-clean feature makes post-party cleanup a breeze, saving me valuable time and effort. Cheers to convenience!
Keep Your Beer Refreshingly Chilled!
The thick glass construction of these beer mugs helps maintain the temperature of my drink, keeping it refreshingly chilled for longer. I can savor every sip without worrying about it losing its coolness. Cheers to perfectly chilled beer!
Versatile Mugs for Any Occasion!
These versatile beer mugs are not limited to just beer; they are perfect for enjoying a variety of beverages, from cocktails to mocktails. The 400 ml capacity makes them suitable for large gatherings or even cozy nights in. Cheers to versatility!
Reliable Warranty

Complete peace of mind

Customer Service

1860 266 0788

Fastest Delivery

Free shipping above ₹799