Stainless Steel Gas Igniter, Long Lasting, Rust Proof, Unbreakable, Soft & Long Grip, Red Colour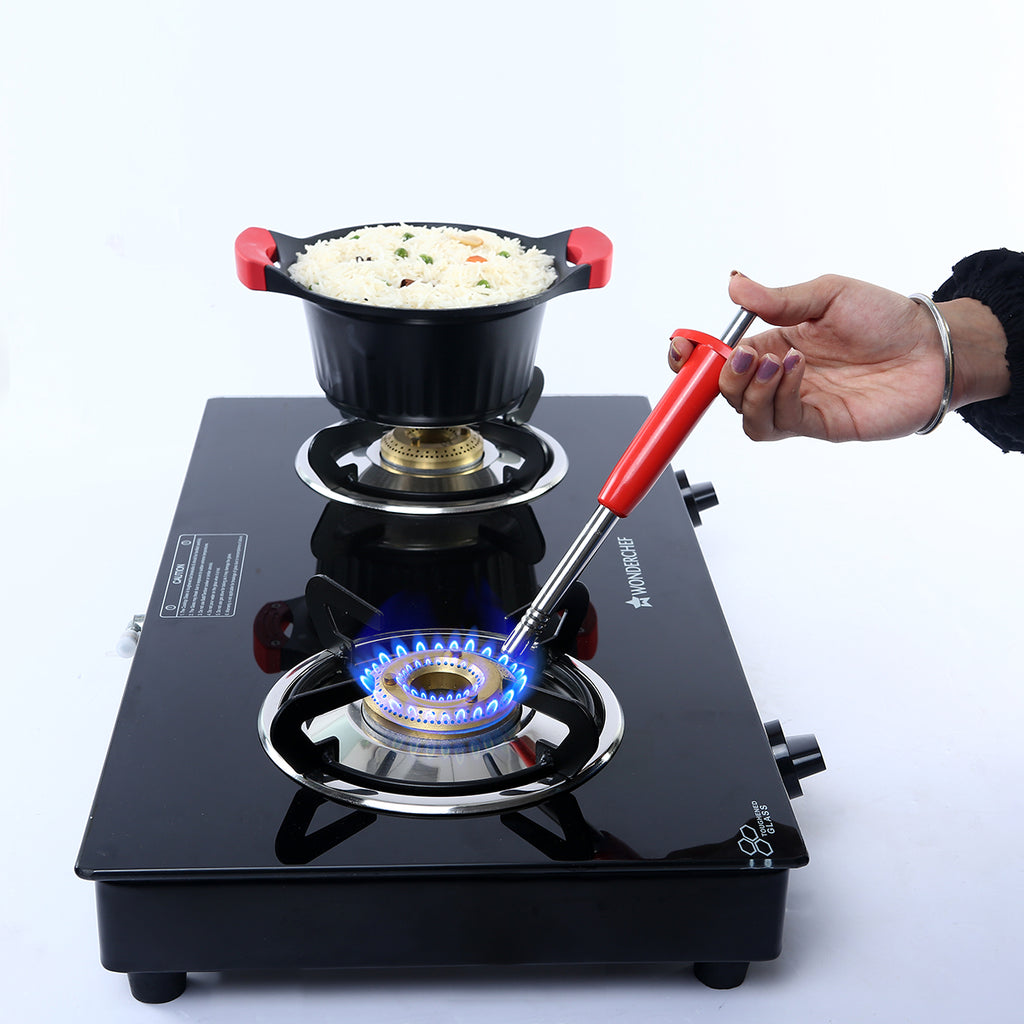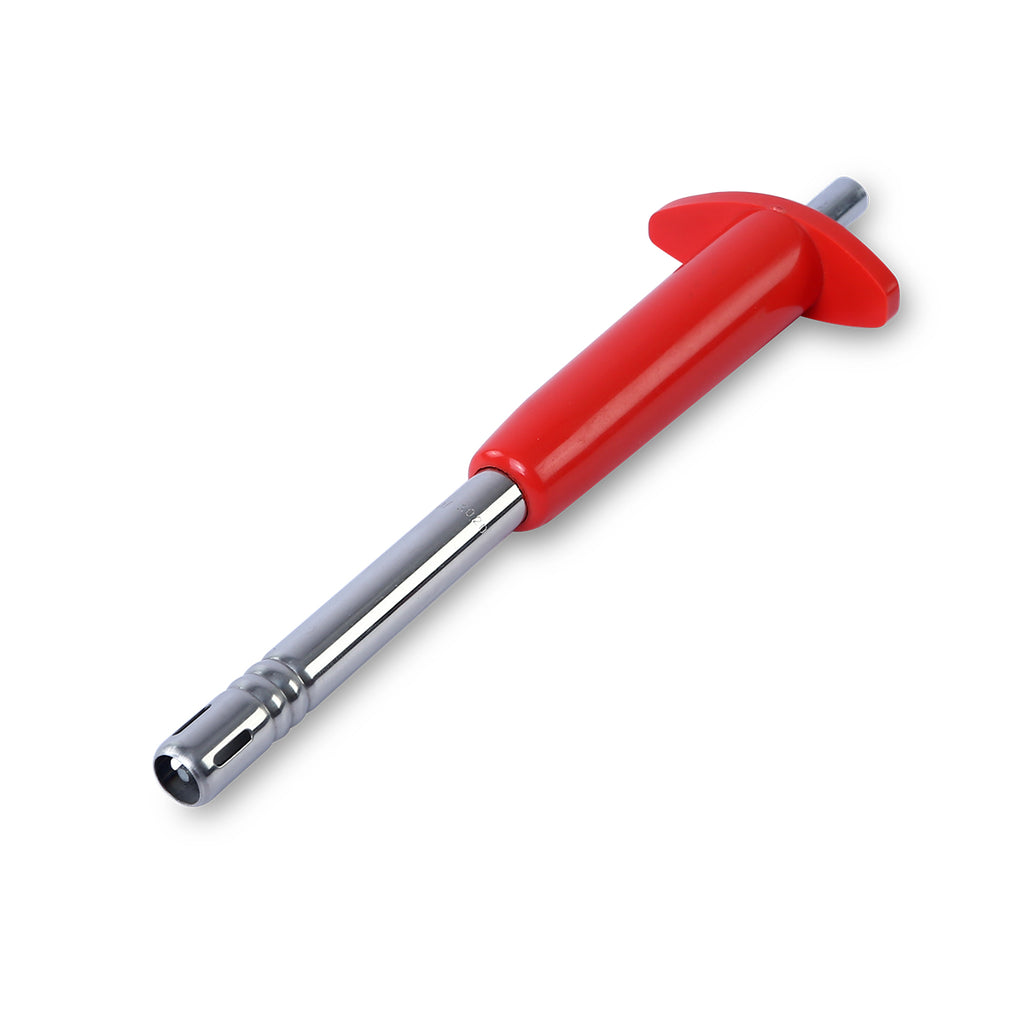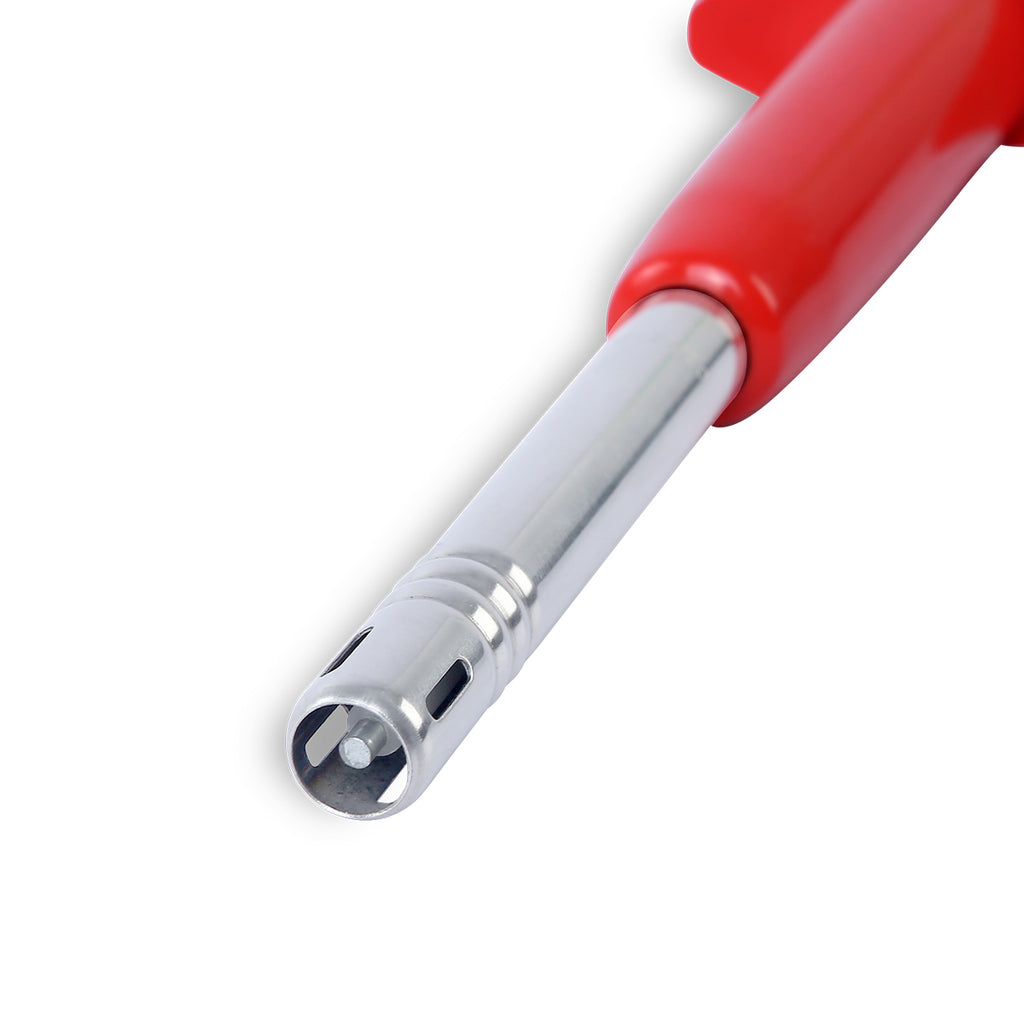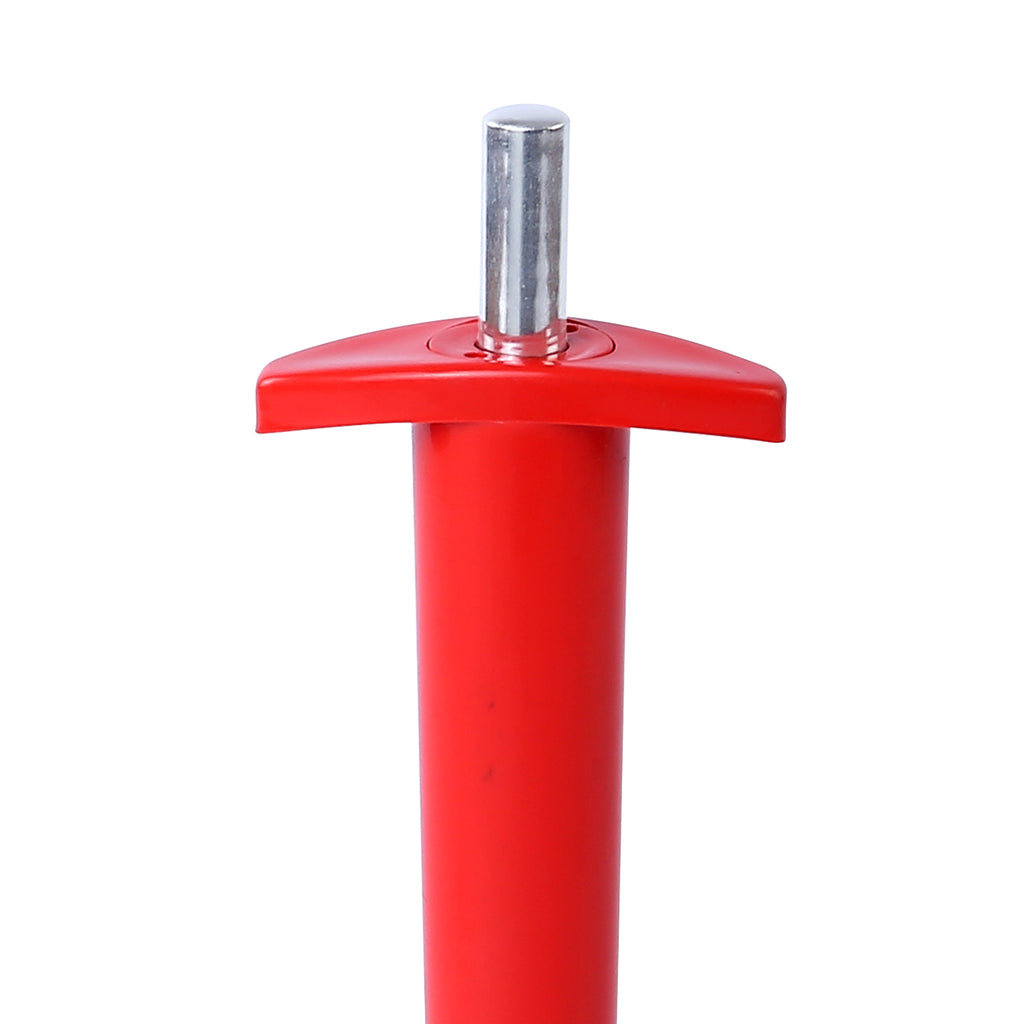 Stainless Steel Gas Igniter, Long Lasting, Rust Proof, Unbreakable, Soft & Long Grip, Red Colour
About The Product
HIGHLY DURABLE: Wonderchef Gas Igniter is made of high quality stainless steel, and hence is durable, long lasting, rustproof and unbreakable.
UNIQUE DESIGN: The lighter is uniquely designed keeping in mind the user's convenience. The handle has a soft and long grip for ease of use.
NO EXTRENAL REQUIREMENTS: The lighter doesn't require any additional liquid or batteries to be assisted for ignition, its internal system helps spark by itself.
EASY TO USE: The sides of the handle of the lighter adjust well to the shape of your fingers - this economic lighter lasts for long. Ignite your stove in just one click with this smart gas lighter.
1 Year WARRANTY: Peace of mind with a 1 year reliable Wonderchef warranty with the best after-sales service in over 20,000 pin codes across India.
Tips:
Withdraw the lighter immediately after the gas is lit to avoid direct contact with flame.
Clean the spark tip with a soft and clean piece of cotton periodically.
Do not put the lighter on your gas stove it will slowly melt all plastic parts inside the lighter.
Do not keep the lighter any where except on hanger.
Do not keep it near steam, water and any other liquid, it will damage all metal parts inside the lighter.
Warranty Information:
The warranty does not cover damages resulting from accident, mis-handling, misuse, tampering with mechanism and normal wear & tear during ordinary course of use and it covers manufacturing defects only.
Brand: Wonderchef

Warranty: 1 Years

Package Contents:
Manufacturer Name:
Suraj Industries
Manufacturer Address:
PLOT NO 19/3 SURVEY NO 36 NEAR PATEL CHOWK,BESIDE PARAS INDUSTRIES VAVDI RAJKOT 360004 GUJRAT INDIA
Durable and Long-Lasting Performance
The Wonderchef gas igniter's sturdy construction guarantees durability, making it a long-term investment for my kitchen. It withstands frequent use without any compromise on performance.
Effortless Ignition for Quick Cooking
This gas igniter from Wonderchef is a game-changer in my kitchen. With just a simple press, it instantly sparks my gas stove, saving me time and effort every day.
Safe and Reliable Kitchen Companion
I feel secure using this gas igniter, as it eliminates the need for matches or lighters near my stove. Its reliable ignition system ensures a hassle-free cooking experience.
Ergonomic Design for Comfortable Handling
I love the ergonomic design of this gas igniter, as it fits perfectly in my hand and offers a comfortable grip. Its user-friendly features make igniting the stove effortless.
Sleek and Compact for Space-saving Convenience
This gas igniter's sleek and compact design adds a touch of elegance to my kitchen while taking up minimal space. It's a perfect blend of style and functionality.
Reliable Warranty

Complete peace of mind

Customer Service

1860 266 0788

Fastest Delivery

Free shipping above ₹799