Duralife Slim Glass Cooktop 4 Burner | Heavy Duty Pan Support | Dual Locking System | Easy Grip Sleek Knobs | Brass Burner | Round Stainless Steel Drip Tray | 2 Years Warranty on Glass and Product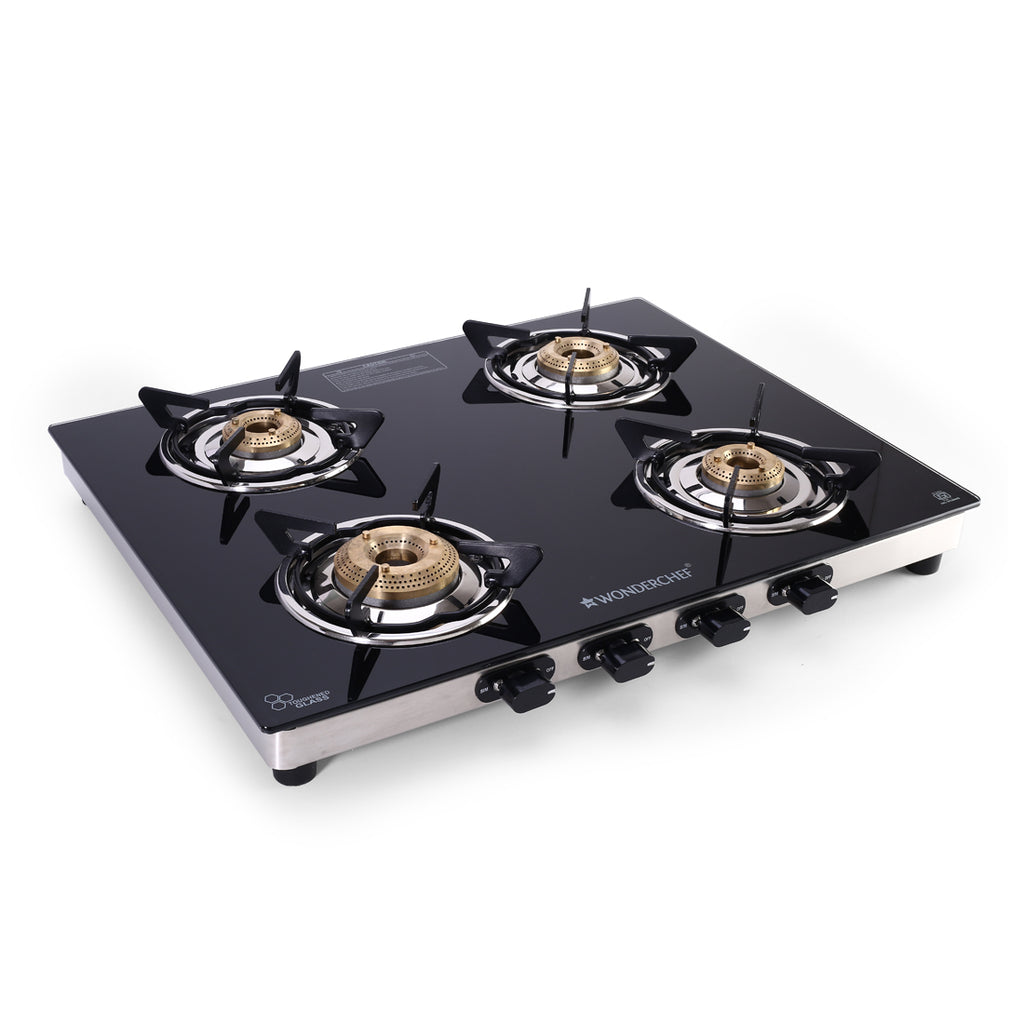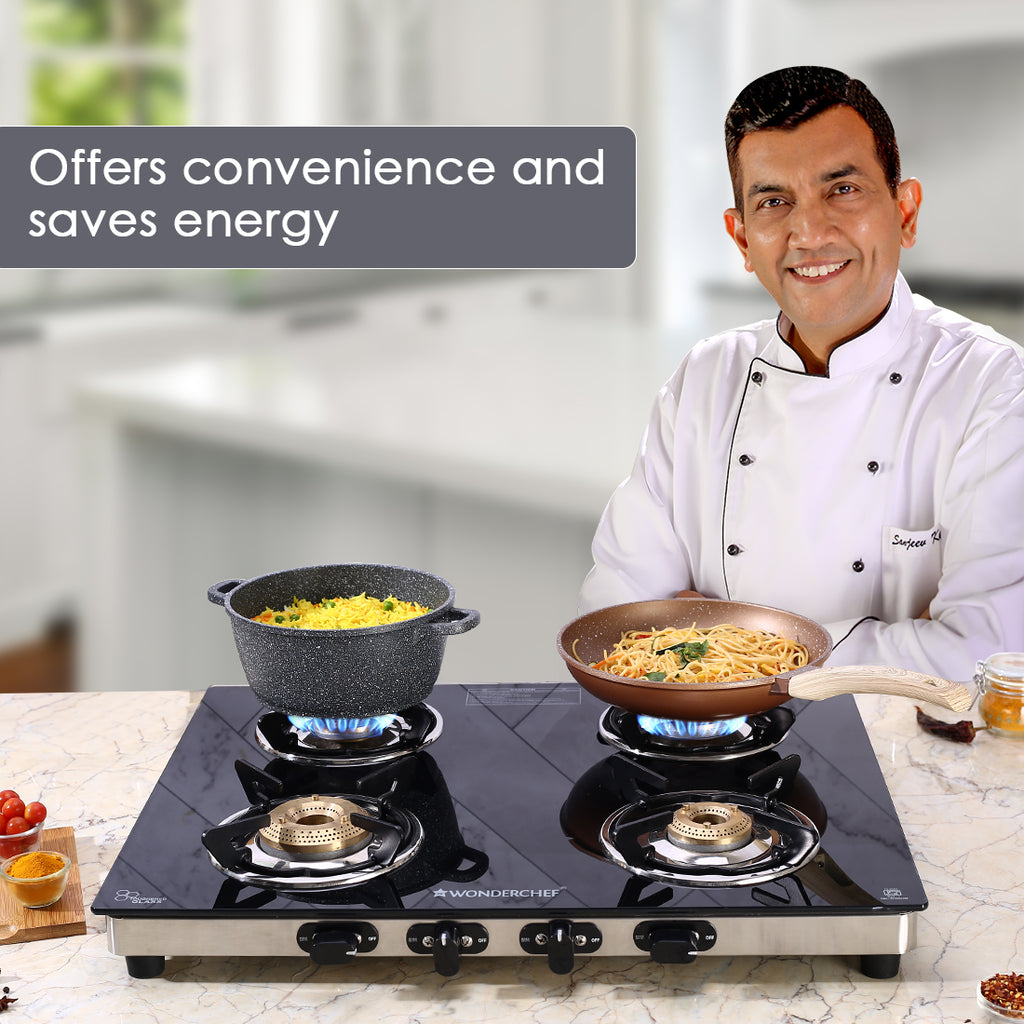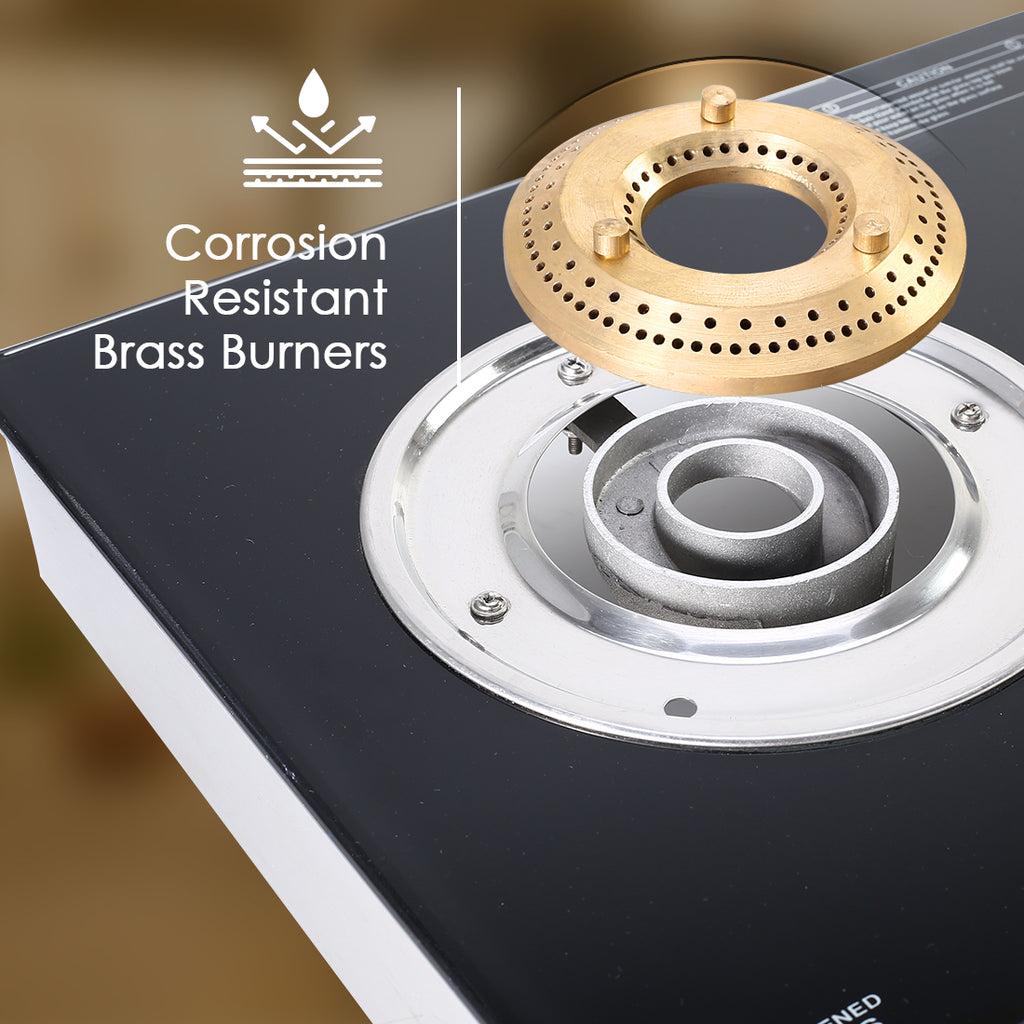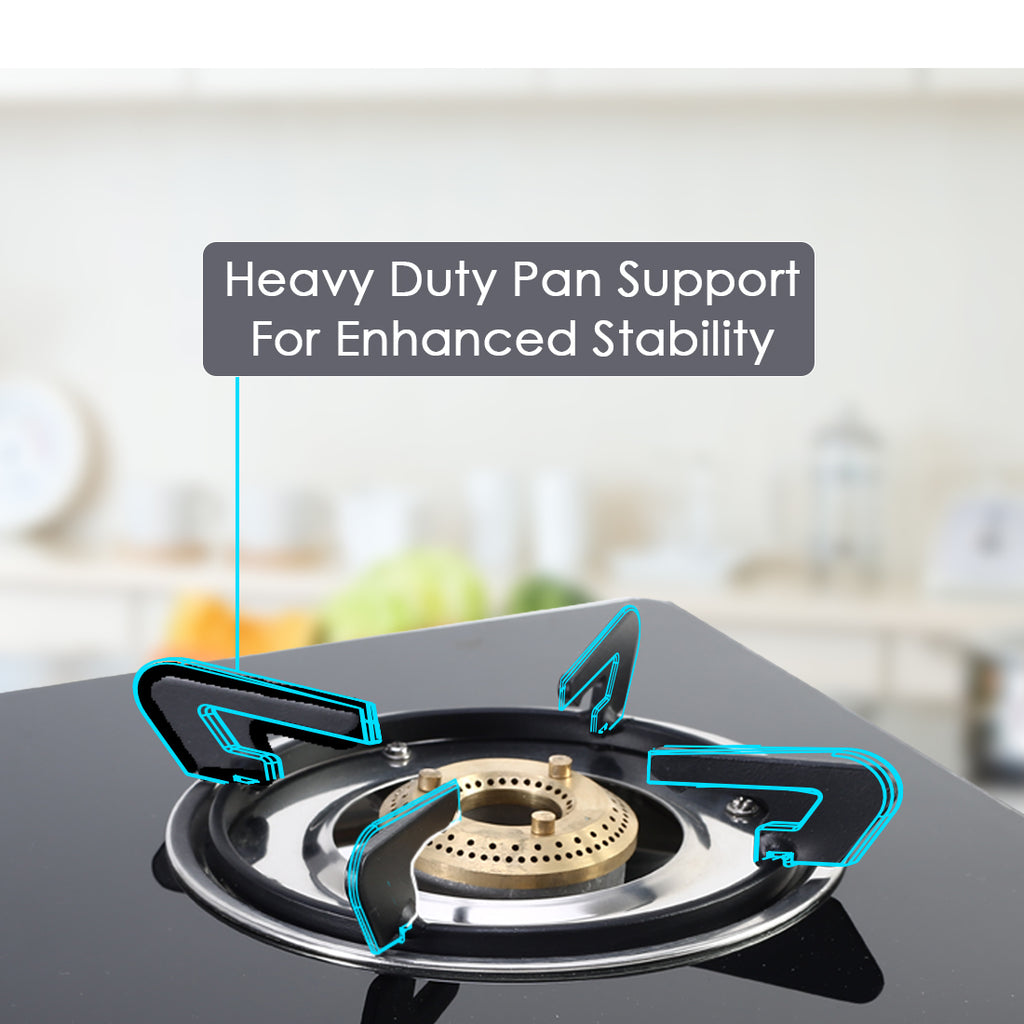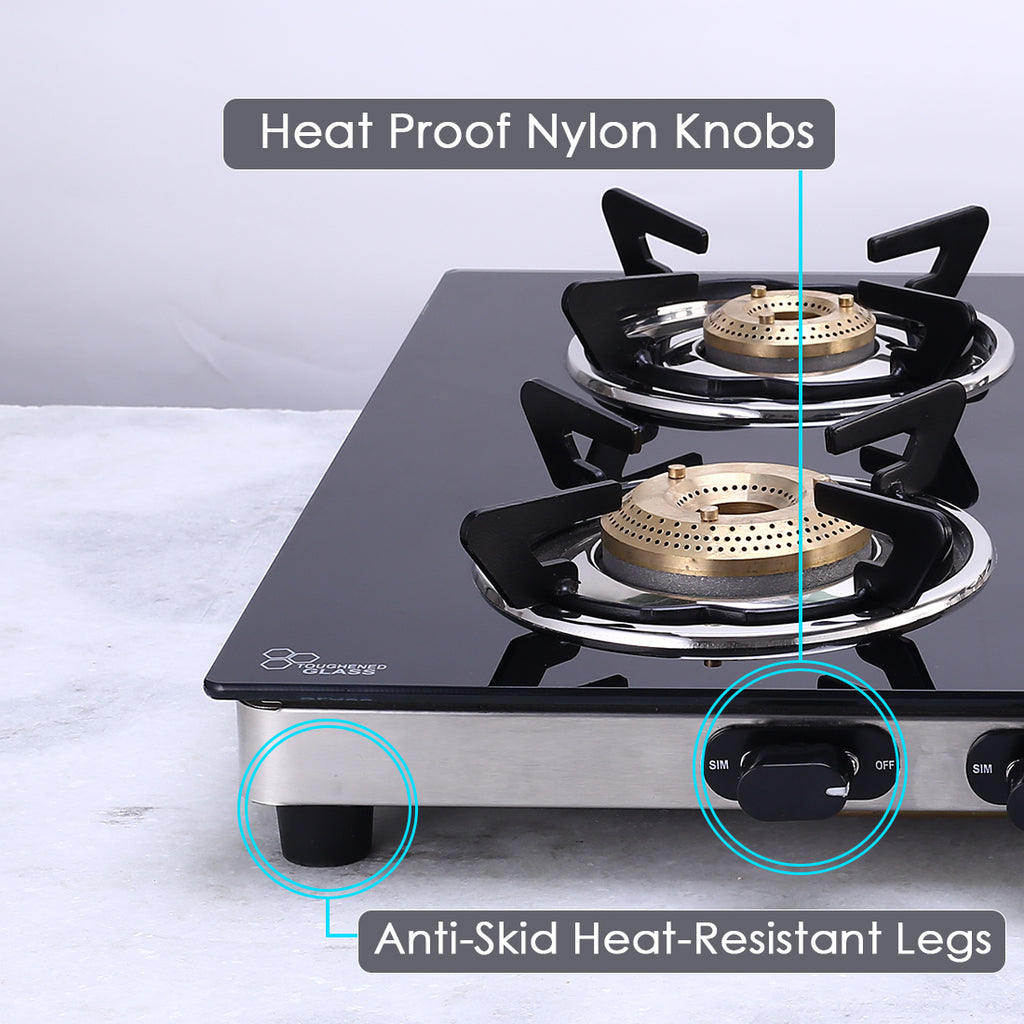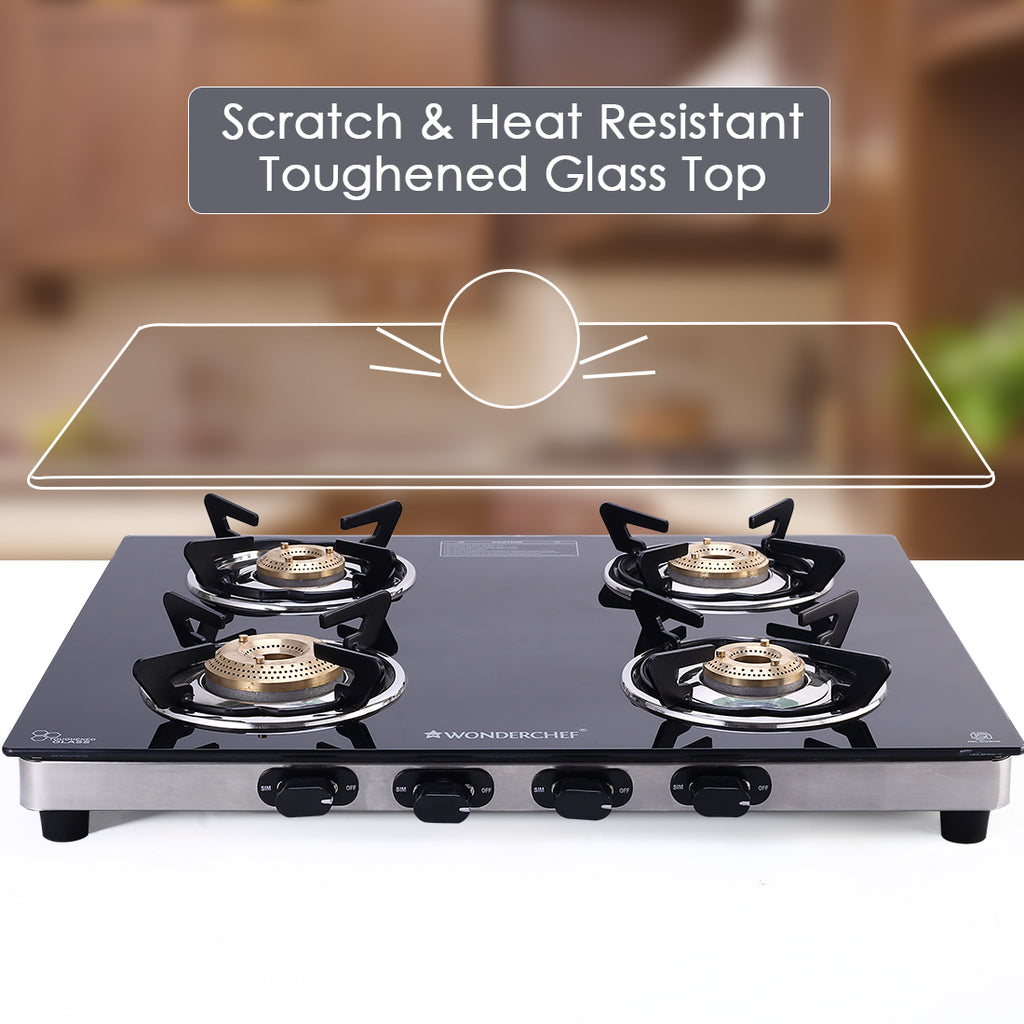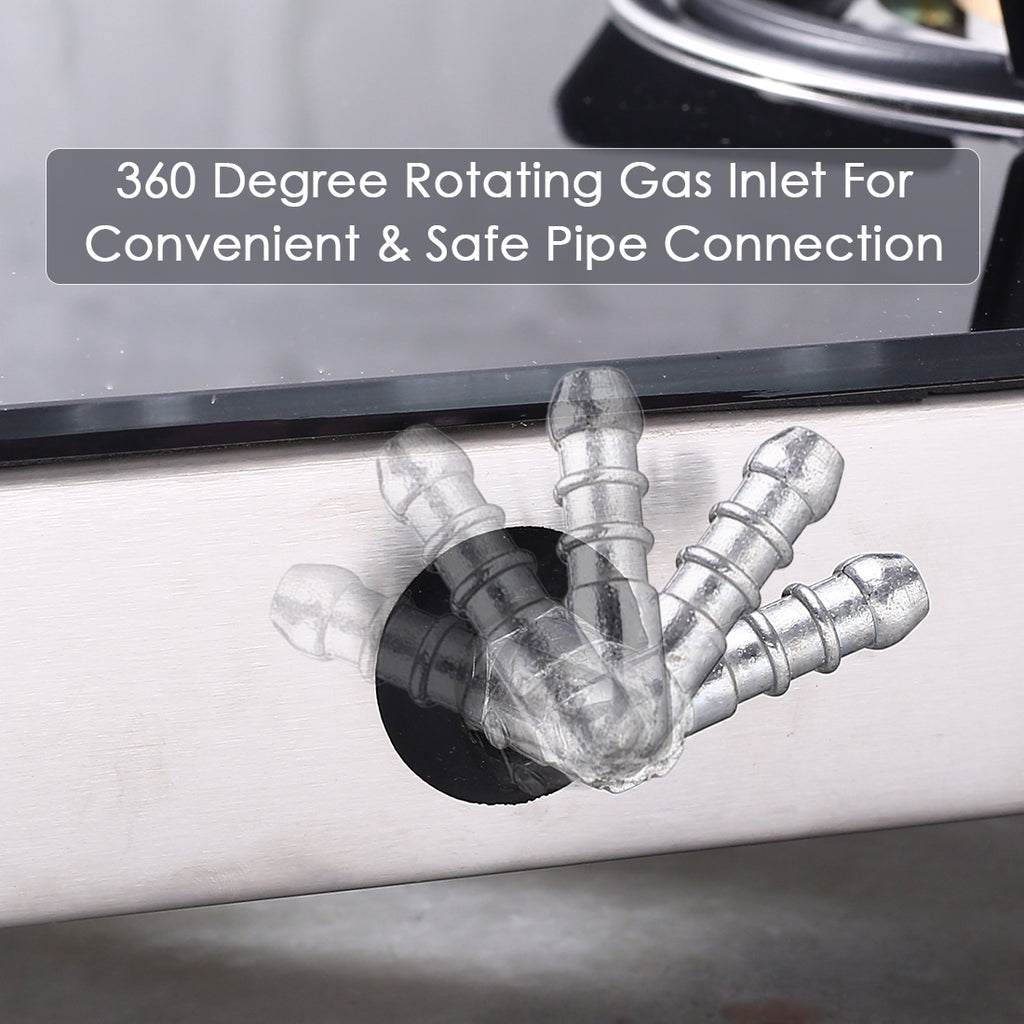 Duralife Slim Glass Cooktop 4 Burner | Heavy Duty Pan Support | Dual Locking System | Easy Grip Sleek Knobs | Brass Burner | Round Stainless Steel Drip Tray | 2 Years Warranty on Glass and Product
About The Product
With a slender and compact body, Duralife Slim 4 Burner Cooktop makes for a stunning addition to any kitchen. The jumbo size brass burners, spill proof tray, heavy pan support and dual locking system make your cooking experience smooth and enjoyable. Make Duralife Cooktop your daily culinary partner and relish on perfectly cooked delicacies!
SUITS ALL TYPES OF KITCHENS: Duralife Slim Cooktop has a slender and compact body, designed to suit all types of kitchens.
6MM TOUGHENED GLASS: The cooktop is constructed with a BIS approved 6mm thick toughened glass surface, ensuring durability and resistance to heat and impact. This cooktop provides extra space for cooking on larger vessels.
STUNNING LOOKS: The glass, with a sleek and modern stainless steel frame, adds an aesthetic appeal to your kitchen space, complementing various kitchen decors and styles.
LARGE TRI-PIN BRASS BURNERS: The burners are made of high-quality brass, and designed with a tri-pin configuration, offering efficient heat distribution and uniform cooking.
SAFE PERFORMANCE: The brass gas valves are meticulously engineered for safe and consistent performance.
HASSLE-FREE CLEANING: A stainless steel drip tray is incorporated into the cooktop design to catch spills and drips, making cleaning easier and keeping the cooktop surface clean and free from stains.
HIGH STABILITY: The cooktop features heavy-duty pan supports to provide stability and support for various cookware sizes and weights. These supports ensure even heat distribution and prevent accidental tipping of pots and pans.
ENERGY EFFICIENCY: The burners are designed to maximize energy efficiency, ensuring even heat distribution and minimizing heat loss, which can help reduce gas consumption.
WARRANTY: The cooktop and glass are covered with reliable 2 year standard warranty from Wonderchef. Our cooktop is ISI certified.
ITALIAN DESIGN-INSPIRED: Wonderchef products are inspired by Italian Design and adhere to German Quality Standards. T&C apply.
Introducing Duralife Slim Glass Cooktop 4 Burner - the perfect blend of style, functionality and convenience for your kitchen. Crafted with finesse, this cooktop is designed to suit all kitchens, making it a versatile addition to any home.
Sleek Stainless Steel Body for Durability and Elegance
The Duralife Slim Glass Cooktop 4 Burner features a sturdy stainless steel body that not only enhances its durability but also adds a touch of elegance to your kitchen. With its sleek design, this cooktop effortlessly complements any kitchen décor.
BIS Approved 6mm Toughened Glass for Extra Cooking Space
Equipped with a BIS approved 6mm toughened glass, the cooktop provides a safe and spacious cooking area. The extra cooking space allows you to use larger vessels with ease, making it ideal for preparing meals for your entire family or guests.
Jumbo Sized Tri-pin Burners for Efficient Heating and Cooking
The Duralife Slim Glass Cooktop 4 Burner is equipped with jumbo sized tri-pin burners that ensure uniform heating and cooking, even on larger vessels. These burners distribute heat evenly across your cookware, enabling you to achieve perfectly cooked meals every time.
Spill-proof Drip Tray for Easy Clean-up
Spill-proof drip tray is designed to catch any spills or drips, the tray helps keep your kitchen clean and tidy. Simply remove and clean the tray when needed.
Heavy Duty Pan Support for Enhanced Stability
The Duralife Slim Glass Cooktop 4 Burner features heavy-duty pan support, ensuring that your cookware stays securely in place while you cook. This added stability gives you that extra control and confidence in the kitchen.
Ergonomic Knobs
The ergonomic knobs design makes turning the knob easy on the fingers while providing precise control on the flame.
Reliable Wonderchef Service
We are confident of our quality. In case of any performance issues with normal usage within the service period, you shall get free service.
Brand: Wonderchef
Country of origin: India
Item Dimensions: 63.5 x 52 x 11.2 cm
Package Dimensions: 68 x 58 x 15.5 cm
Package Content: 
Brass Burner: 4 N
Pan Support: 4 N
1 Glass Cooktop  
Stainless Steel Drip Tray - A Lifesaver
The stainless steel drip tray is a lifesaver when it comes to spills. It keeps my kitchen clean, and I don't have to worry about tough stains on the glass surface.
Four Burners for Convenience
Having four burners is a game-changer in my kitchen. I can multitask effortlessly, and the heavy-duty pan supports ensure stability for all my pots and pans.
Quick Heating Brass Burners
The brass burners heat up really fast, which saves me time when cooking. They distribute heat evenly, ensuring my dishes are cooked to perfection.
Sleek Design Adds Elegance
This cooktop's sleek design adds a touch of elegance to my kitchen. It's not just functional but also a beautiful addition to my cooking space.
Easy Grip Knobs for Precision
The easy-grip knobs provide precise control over the flame. I can simmer, boil, or saut with confidence, knowing I have control over the heat.
Reliable Warranty

Complete peace of mind

Customer Service

1860 266 0788

Fastest Delivery

Free shipping above ₹799