Capri Mixer Grinder 750 Watts 3 Stainless Steel Jars, 5 years Warranty on Motor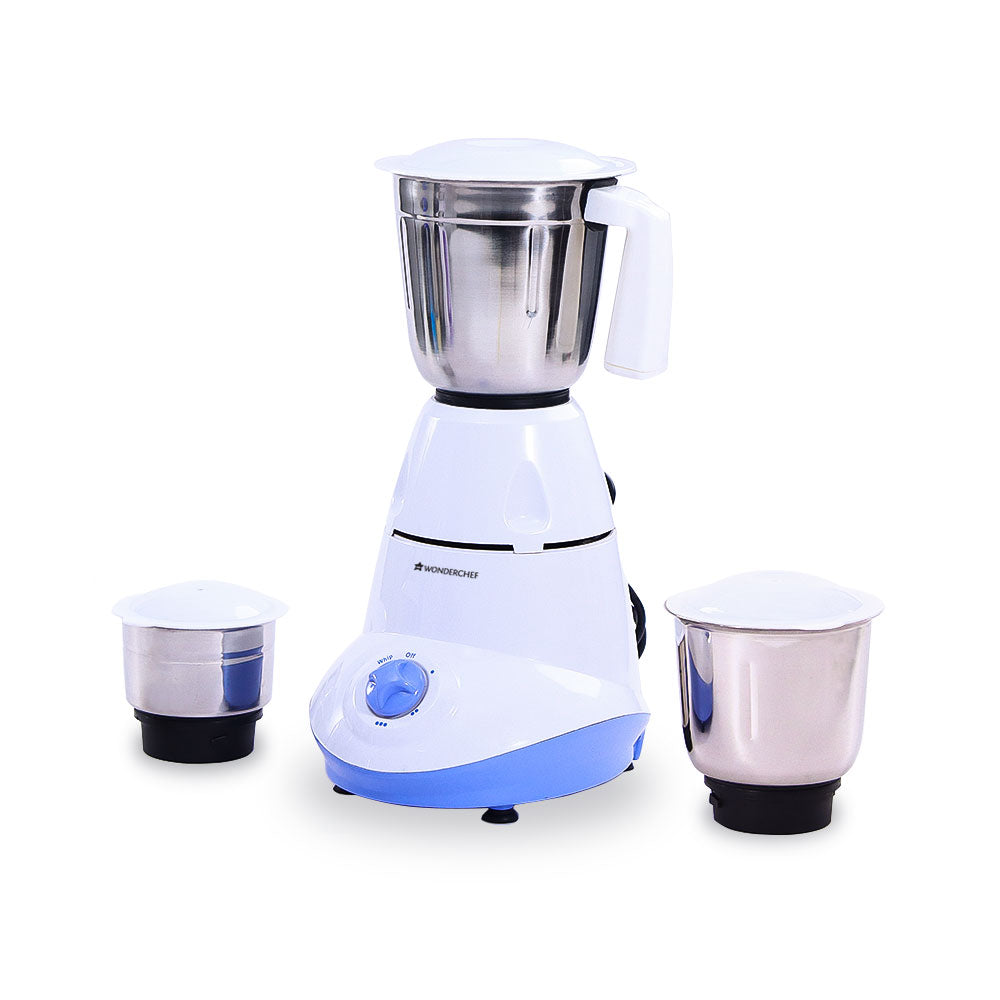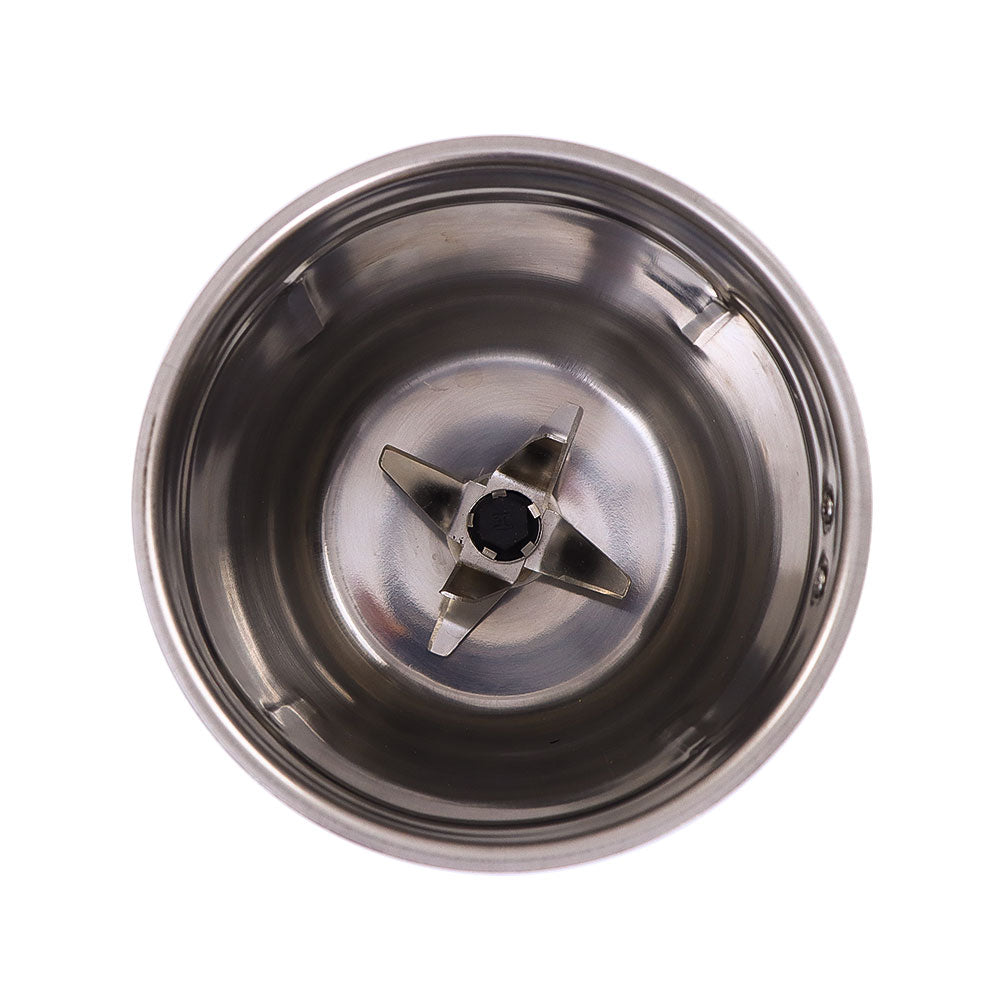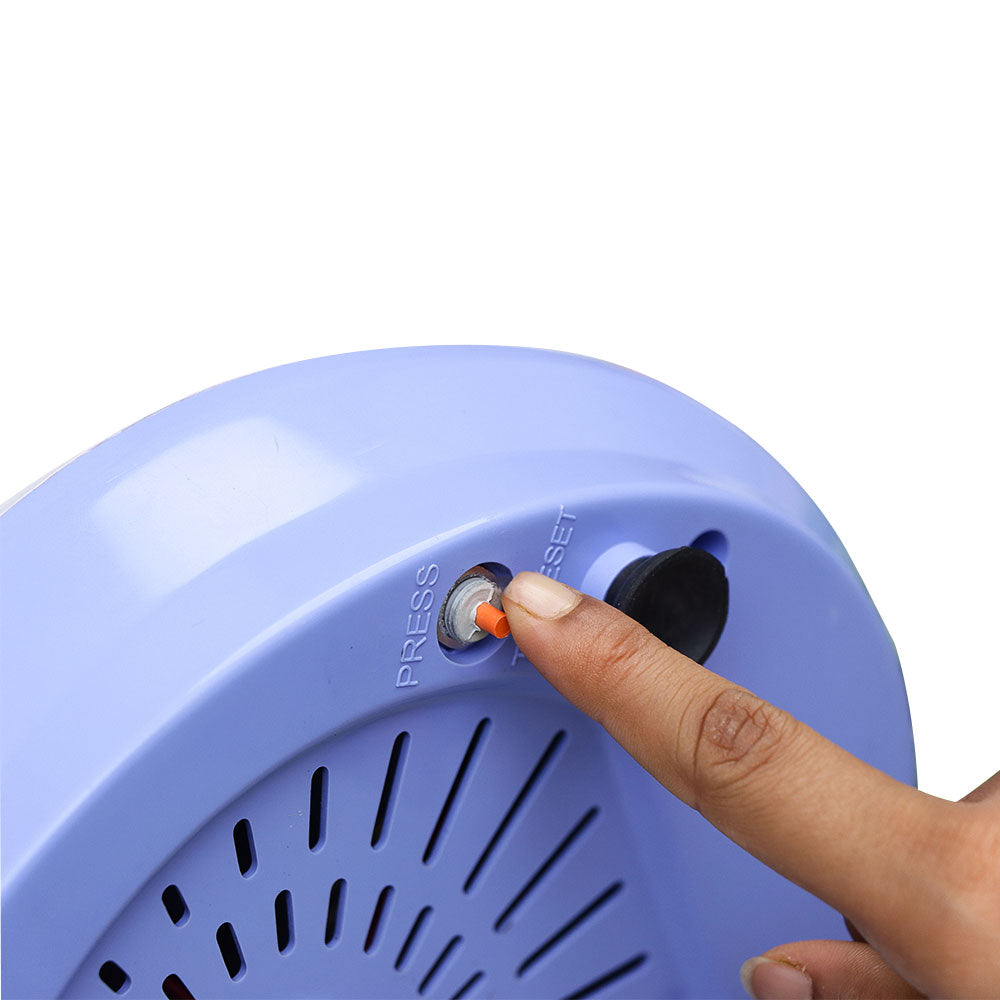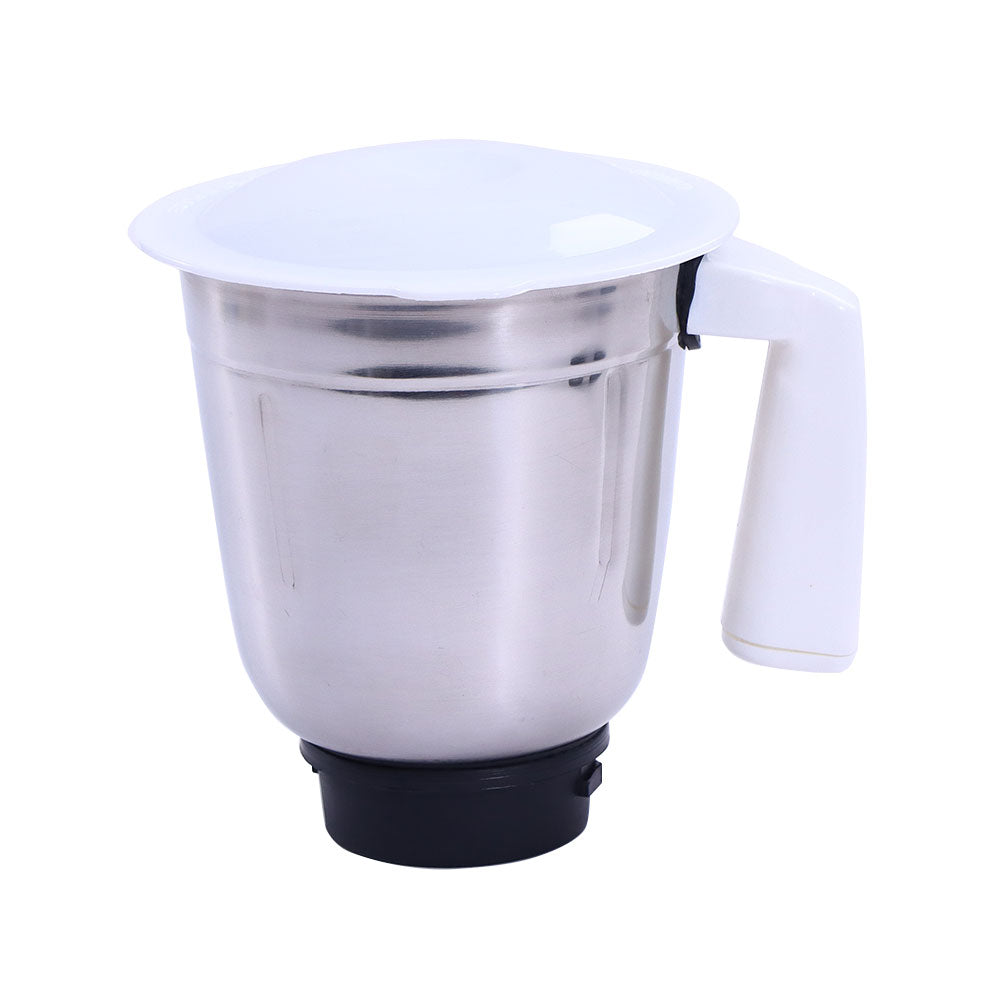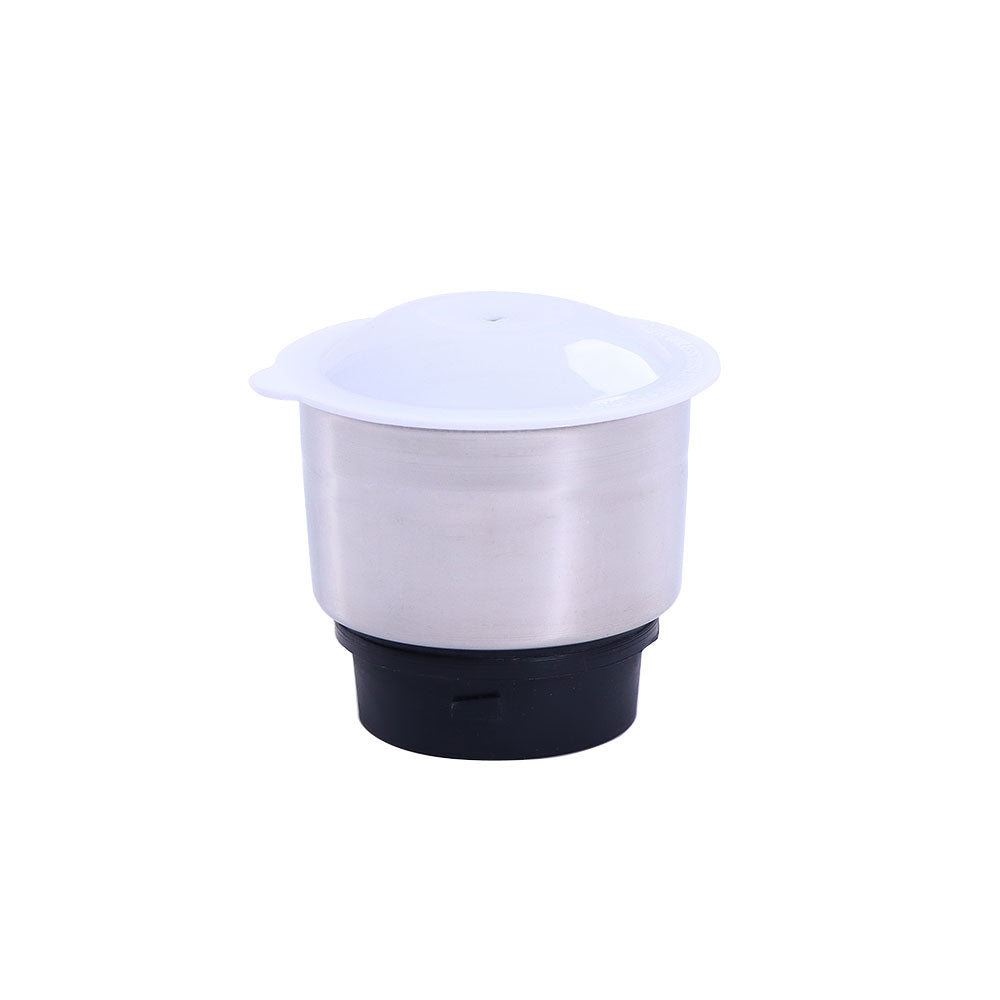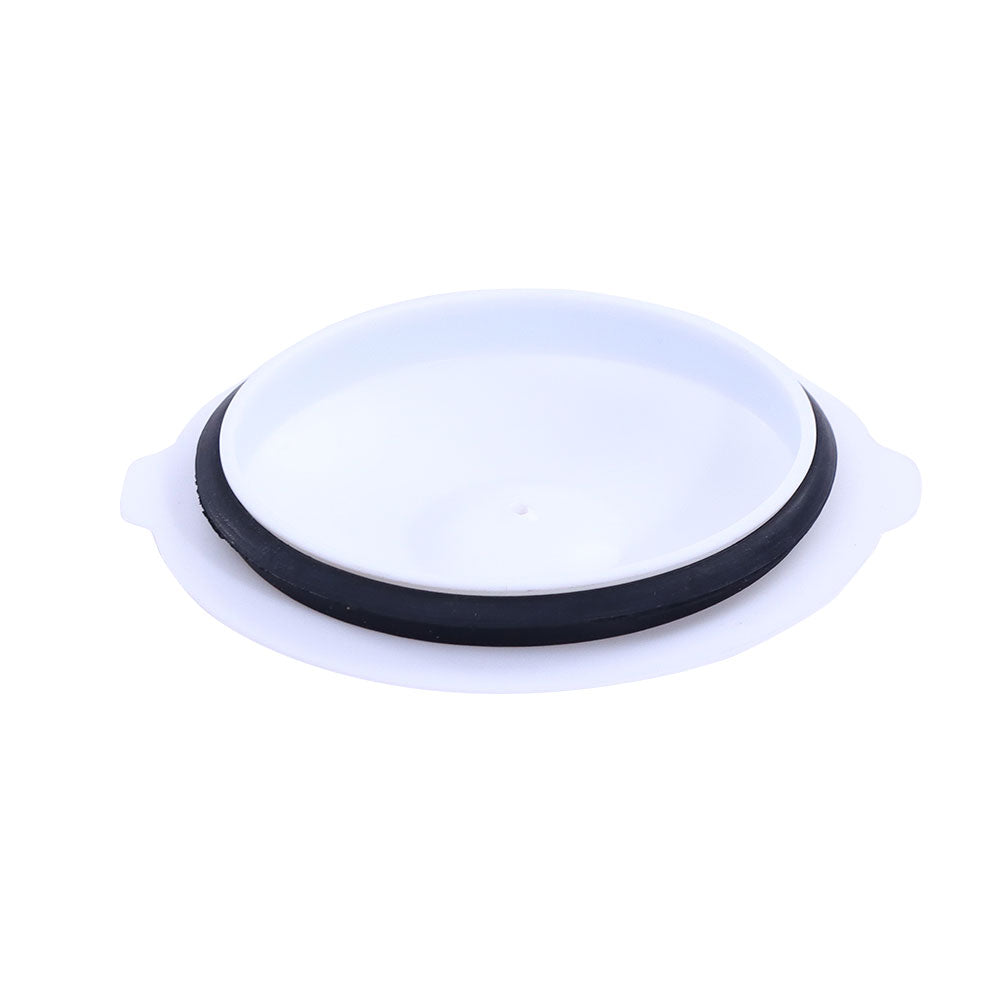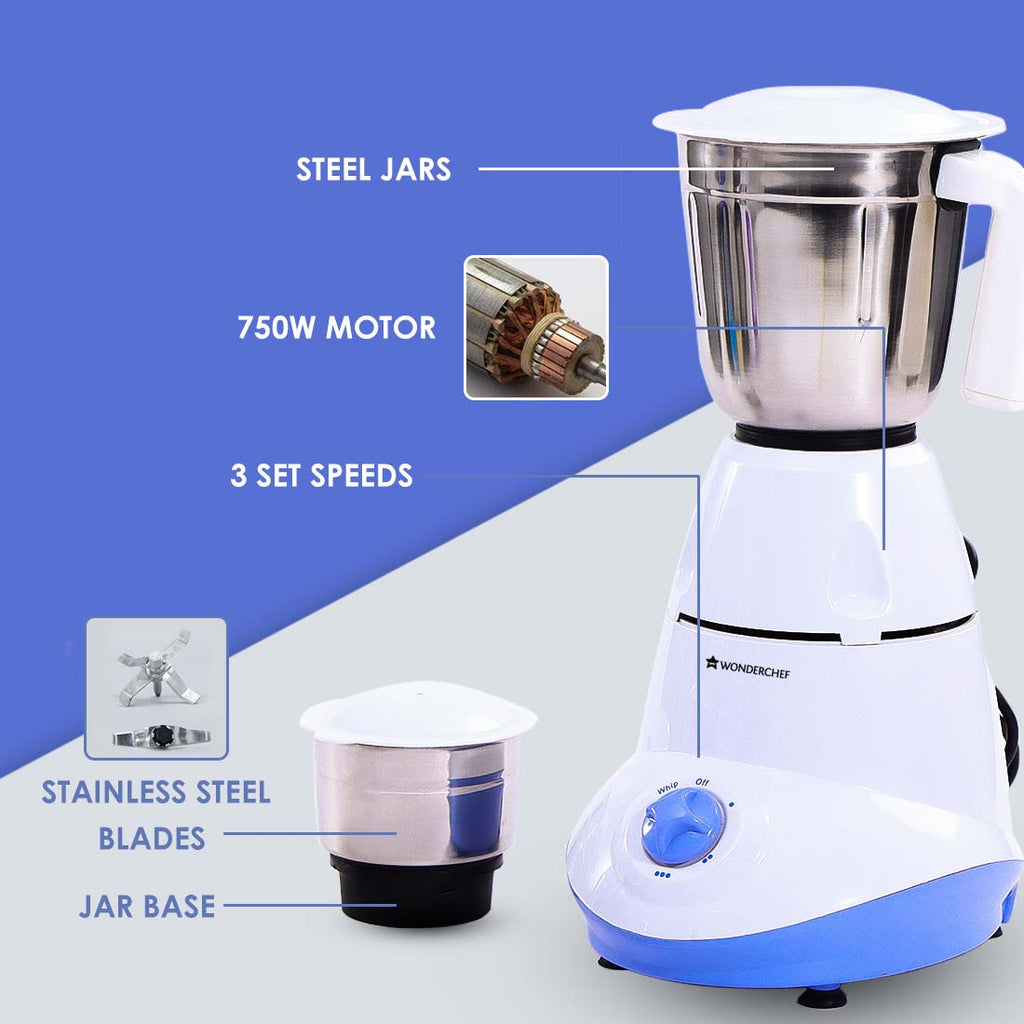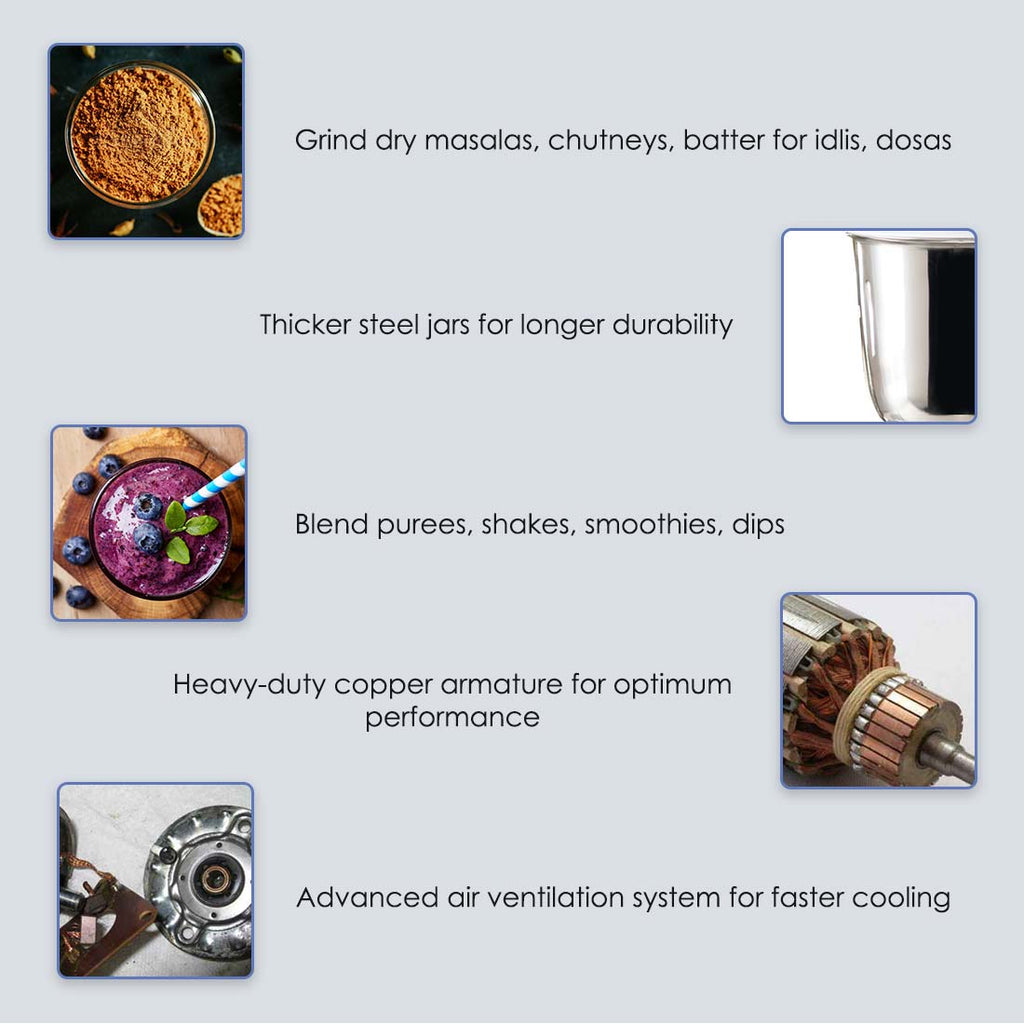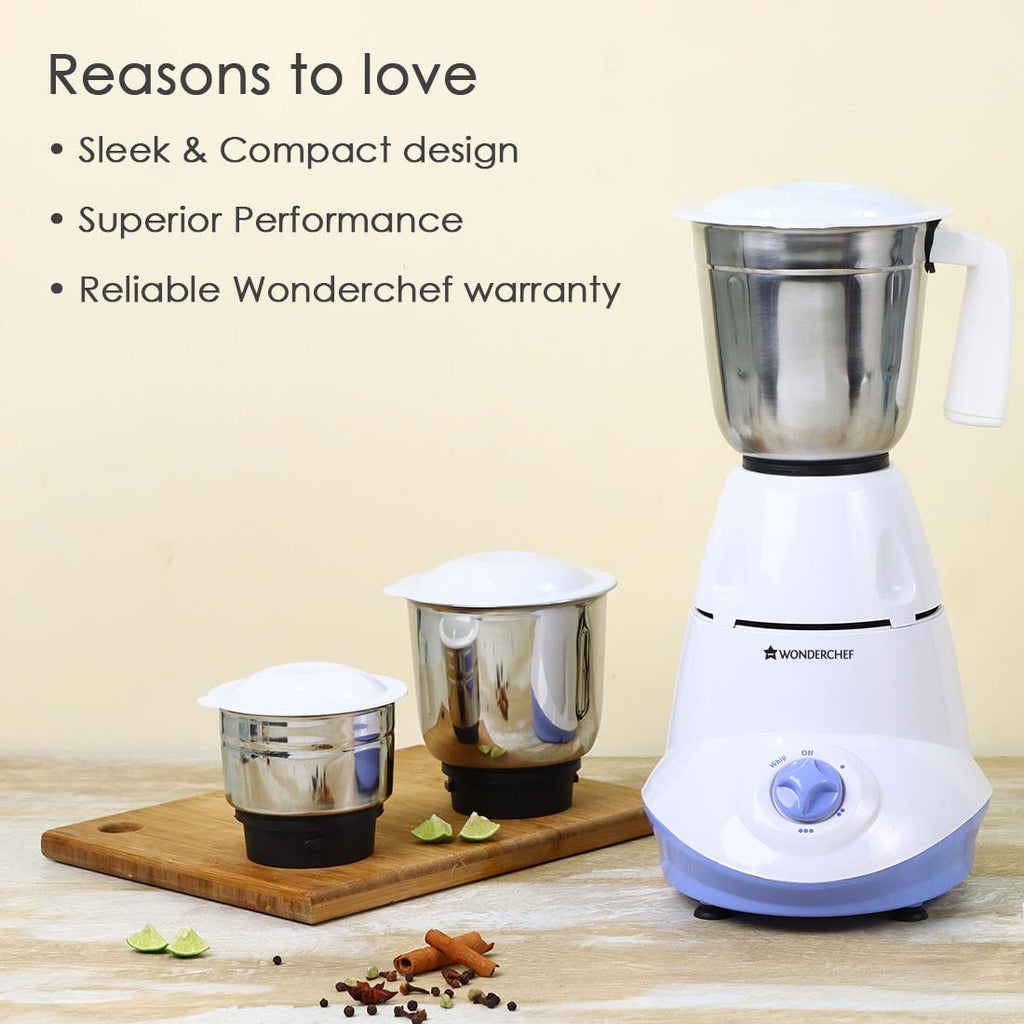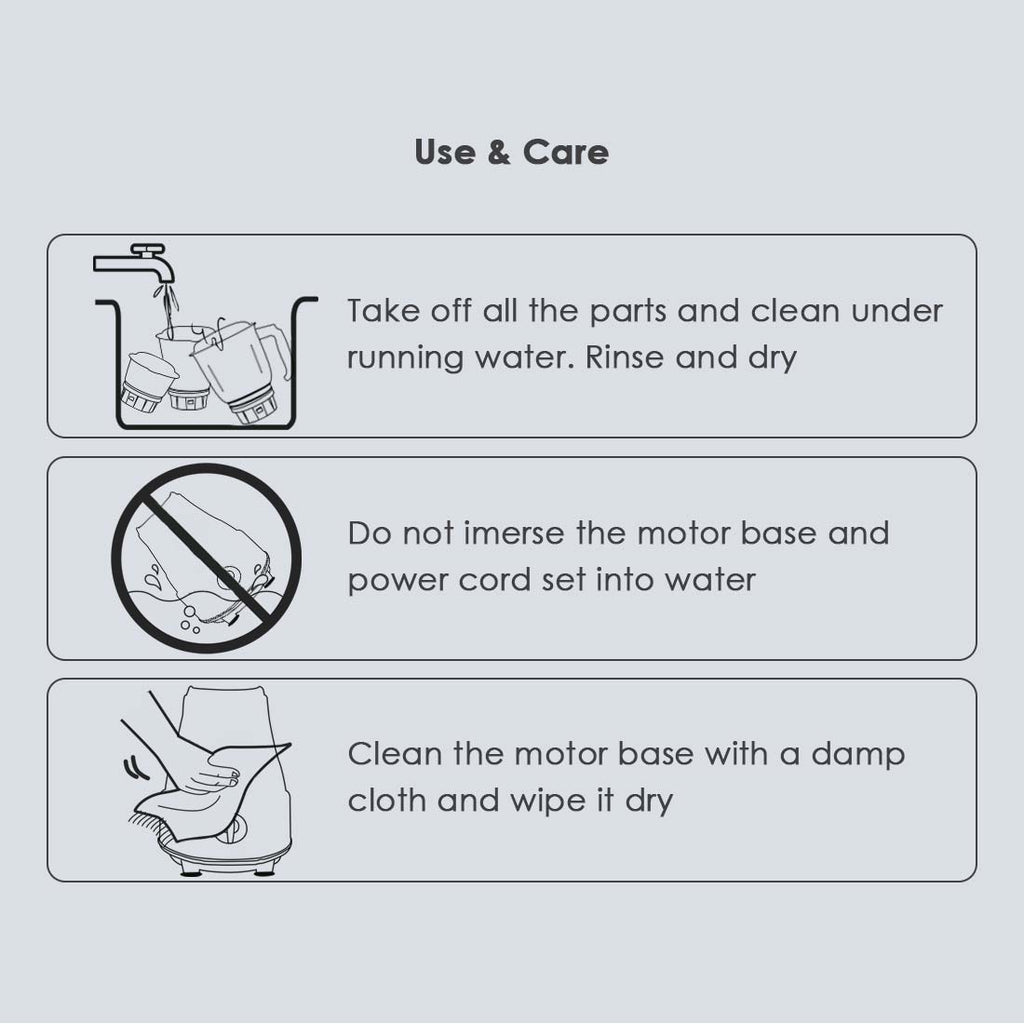 Capri Mixer Grinder 750 Watts 3 Stainless Steel Jars, 5 years Warranty on Motor
About The Product
Wonderchef Capri Mixer Grinder 750W is a perfect combination of style and performance. The 750W mixer-grinder helps to grind and blend easily with the stainless steel blades. Now make chutneys and grind masalas easily in the mixer-grinder. The 3 jars have comfortable handle to hold the jar easily. The operative noise level of the machine is 80-90 dB.
It has a beautiful shape in white & blue combination
Strong suction feet for extra stability and strength
Efficient grinding and blending with 750W motor
3 Jars made in high-quality SS and flow breaker
Over-load protection switch that cuts off the power supply to prevent the motor from overheating. It has a 30 mins motor rating (5 mins ON and 2 mins OFF with a maximum of 6 cycles at a time
Contamination-free mixing and grinding due to concealed bush
Reliable Wonderchef warranty. T&C apply
Pack contains:
Blending Jar - 1.25 Litre
Dry Grinding Jar - 0.8 Litre
Chutney Jar - 0.4 Litre
Manufacturer Name: Shri Radha Vallabh Enterprises
Manufacturer Address: 1st Floor, Khewat No.1096/1101,Khasra No 97/13/1 Hari Kishan Industrial,Sonepat-131028, HARYANA 
All the Wonderchef Mixer Grinders have both 2 blades and 4 blades in the jars.
Yes, Wonderchef mixers have an auto cut switch at the bottom of the machine.
No, you cannot detach the blades at the time of cleaning. Its fixed with the Jar.
Just call the toll free no or text "HI" on the Wonderchef Whatsapp No and register your complain . Then the technician of the Wonderchef authorised service center will visit your given address.
Yes you can grind all types of tough ingredients in to masala in the Wonderchef Mixer Grinders.
Yes , it's possible , you can purchase the extra jar on Wonderchef website and also you can purchase through local Wonderchef authorised service centre.
Yes , You can prepare the juice in the Wonderchef Capri Mixer Grinder by using a tall blending jar of 1.2L which works like a dream.
No, you cannot use Wonderchef Mixer Grinders in hotels or any commercial use , Wonderchef Mixer grinders made for only domestic uses. For commercial purpose you can use Wonderchef Regalia Power Blender.
Yes In Wonderchef Mixer Grinder all motors are made of copper.
5 year on motor, and 2 years on other parts Wonderchef reliable warranty in all Wonderchef Mixer Grinders.
Yes, use dry grinding jar and Wonderchef Capri Mixer Grinder will help you grind turmeric into smooth powder.
Yes, Wonderchef Capri mixer grinder has powerful 500 W copper motor to crush ice.
No you can't do Atta Kneading in Wonderchef Mixer Grinders. You can Use Wonderchef Nutri-blend Food Processor for Atta Kneading.
Yes, with grinding jar of Wonderchef Capri mixer you can grind coffee beans as well.
Yes , You can prepare the orange juice in the Wonderchef Mixer Grinder using the Juicer filter attachment ,which is comes standard in Glory 750W mixer grinder and Sumo 1000W mixer grinder.
Yes , You can Use Wonderchef Sumo 1000W to make dosa batter.
Wonderchef Capri Mixer Grinder has over-load protection switch to ensure motor doesn't overheat. It has a 30 mins motor rating. (3 mins ON and 2 mins OFF with maximum of 6 cycles at a time)
No, Wonderchef Mixer Grinders make minimal level of noise when in use.
You can use Wonderchef Mixer Grinders for 3 minutes, with cooling time of 2 mins. (3 mins ON and 2 mins OFF with maximum of 6 cycles at a time)
304 grade stainless steel used for Wonderchef Mixer Grinder jars which makes the quality very superior.
Sleek Design with Superb Performance!
The stylish look of this appliance adds a touch of elegance to my kitchen, and its powerful motor ensures smooth blending and grinding.
Efficient and Time-Saving Wonder!
I love how quickly the Capri Mixer Grinder grinds spices, saving me valuable time during meal preparation without compromising on quality.
Quiet and Reliable Partner!
Despite its powerful motor, this mixer grinder operates quietly, allowing me to work in a peaceful kitchen environment while accomplishing my tasks efficiently.
Versatile and Durable Appliance!
This mixer grinder's 5 years warranty on the motor gives me peace of mind, and its multiple attachments cater to all my culinary needs.
User-Friendly and Easy to Clean!
Cleaning is a breeze with removable parts that are simple to wash, making the Capri Mixer Grinder my go-to kitchen companion.
Reliable Warranty

Complete peace of mind

Customer Service

1860 266 0788

Fastest Delivery

Free shipping above ₹799