Ambrosia Stainless Steel Hand Whisker Medium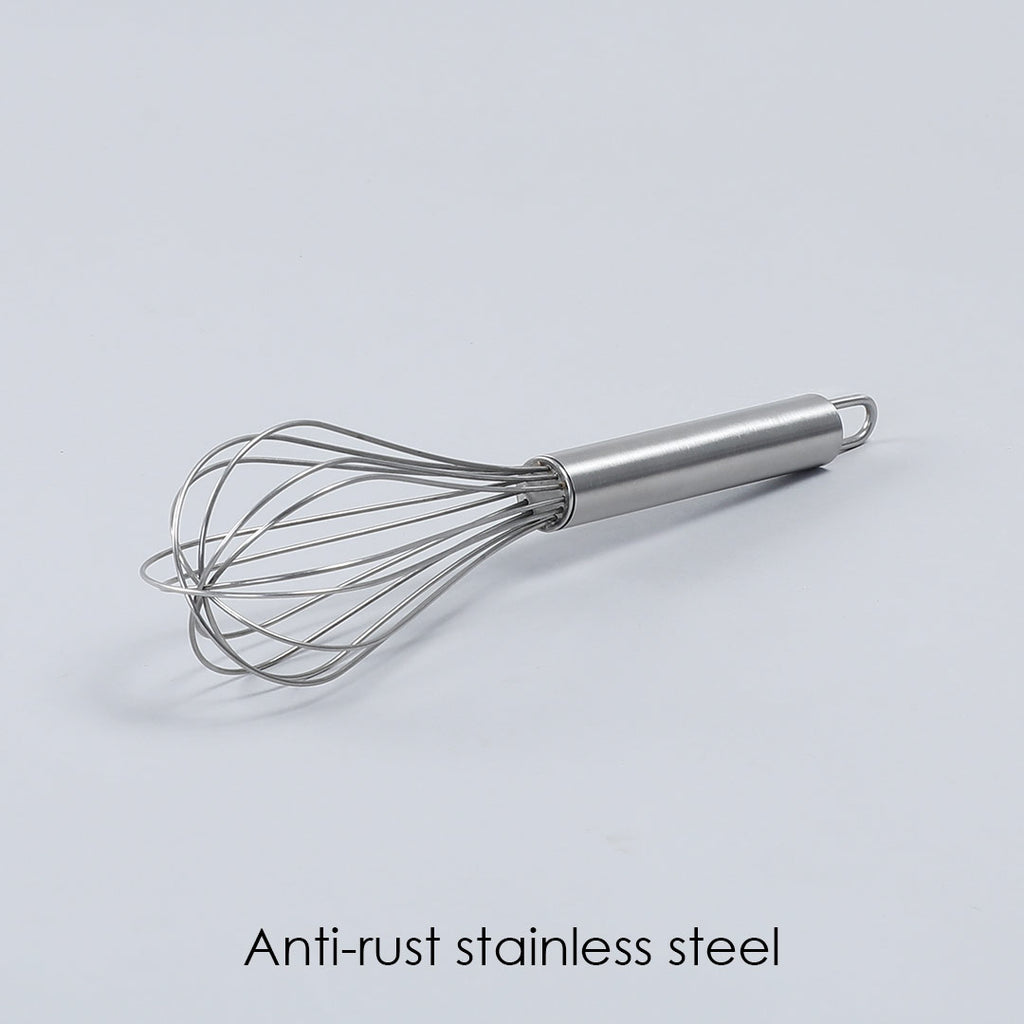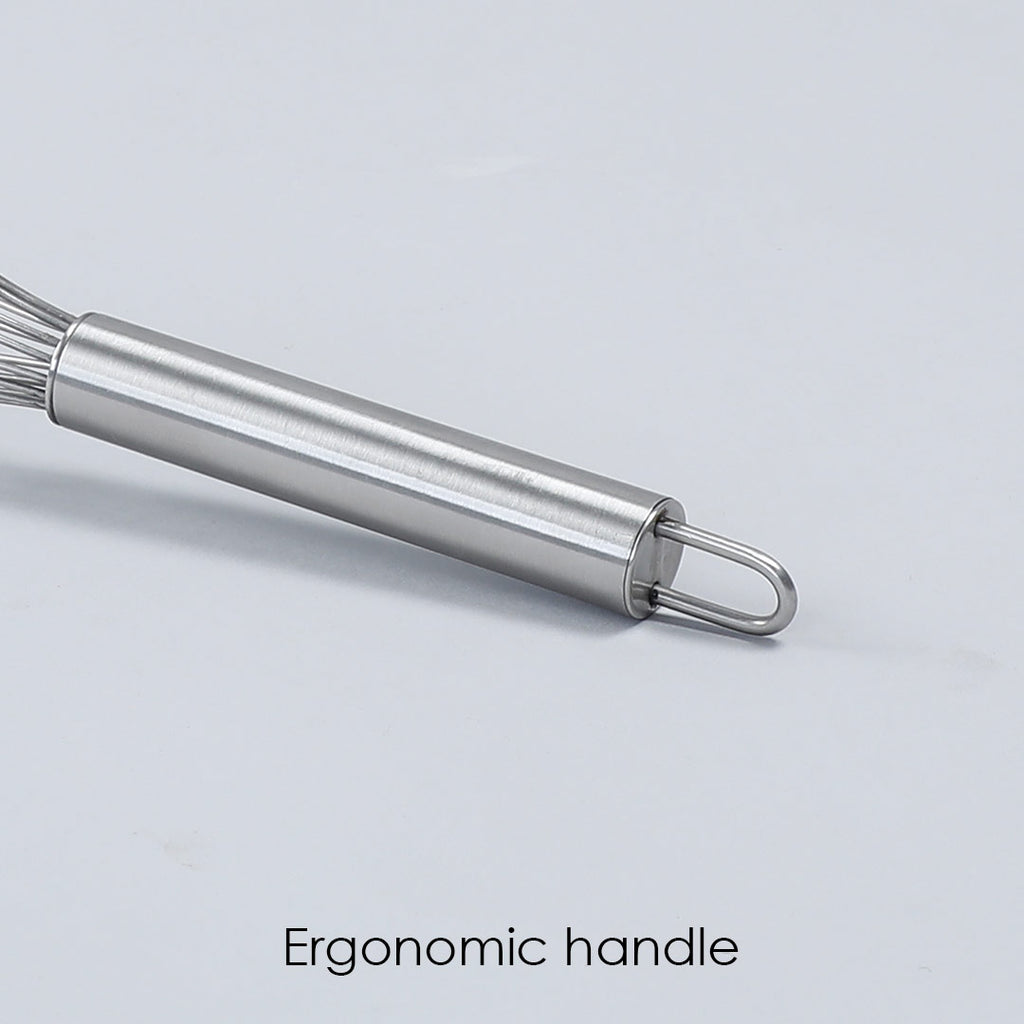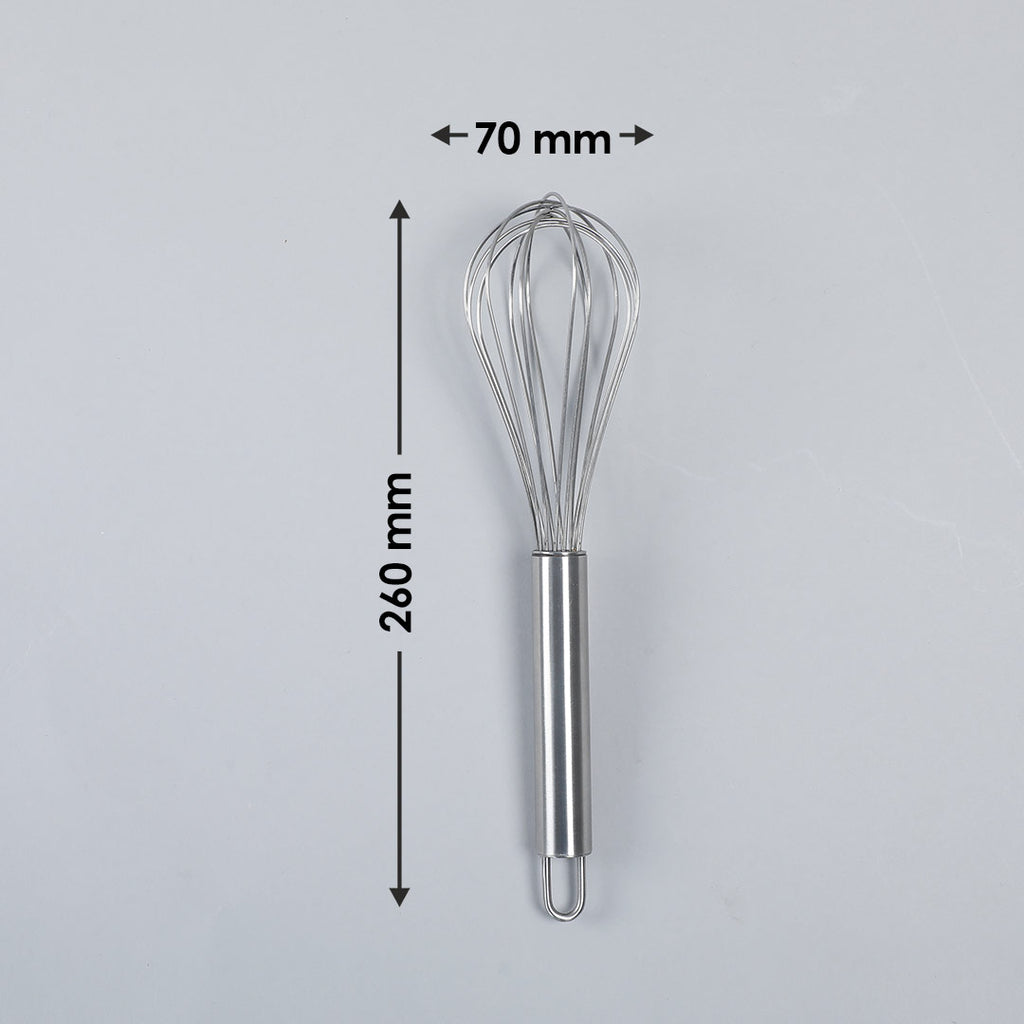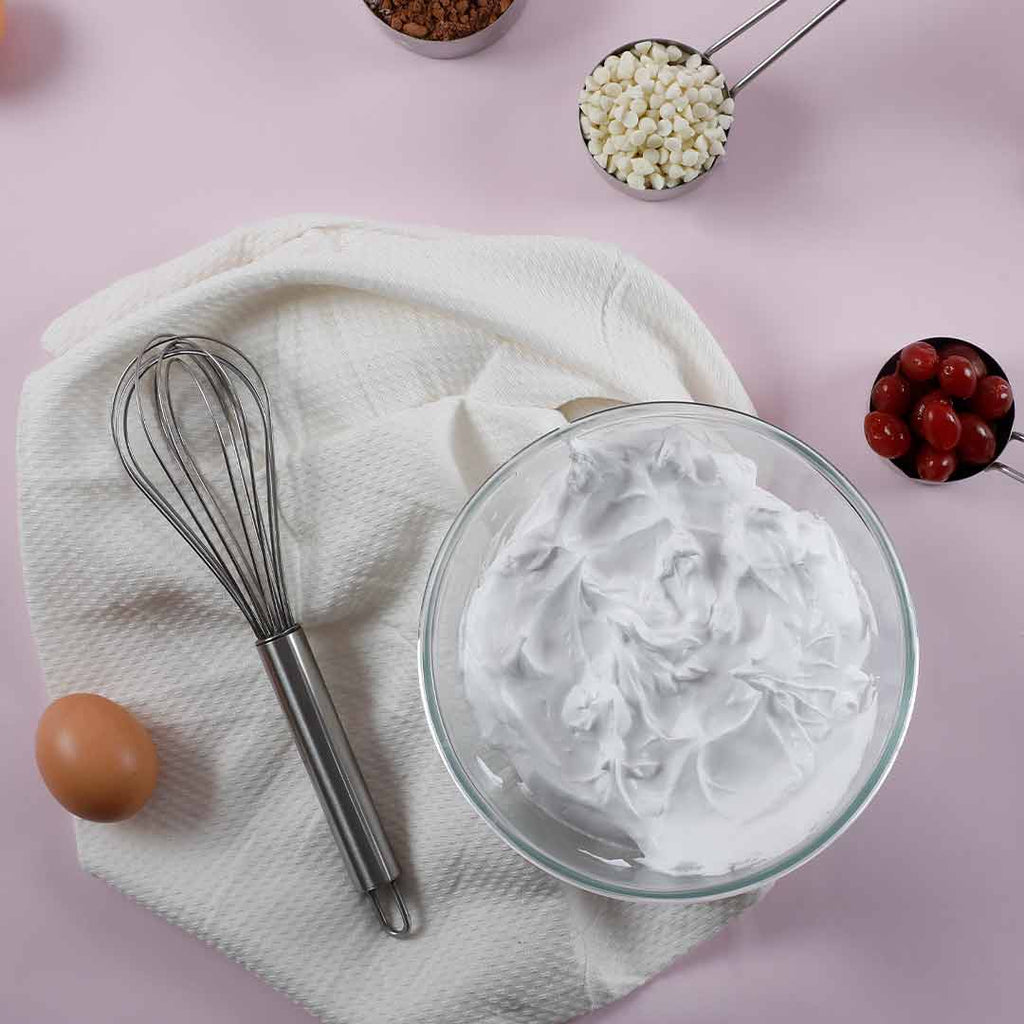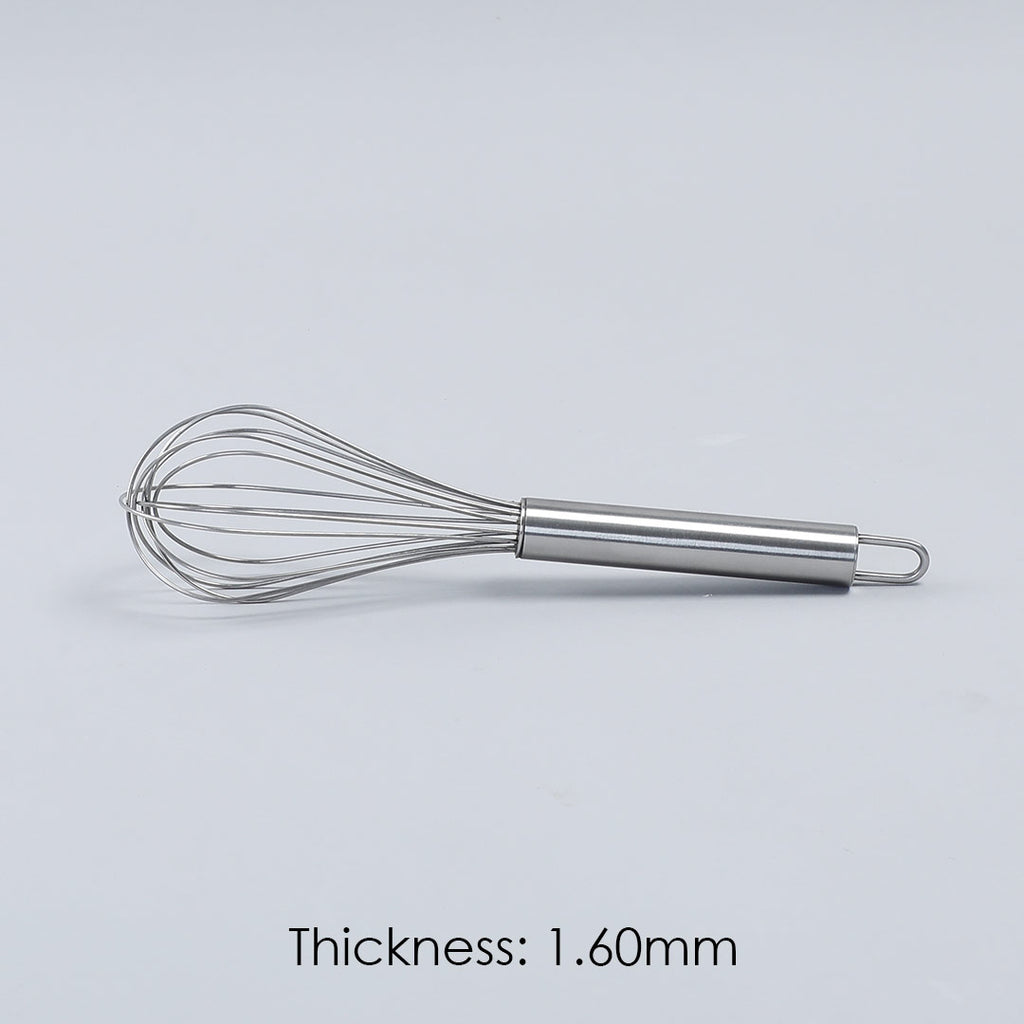 Ambrosia Stainless Steel Hand Whisker Medium
About The Product
Ideal for mixing the batter, whipping egg whites, cream, meringue and whisking lassi, buttermilk and sauces
Heavy gauge anti-rust stainless-steel construction. The whisk wires easily break up ingredients for effective mixing of batters
Perfectly weighted, it boasts an ergonomic handle that provides a secure, slip-resistant grip
Flawlessly balanced for exceptional comfort
Length - 260 mm, Width - 65 mm, Height - 70 mm
Thickness - 1.60 mm, Weight – 90 gms
Reliable Wonderchef Warranty, T&C Apply
Brand: Wonderchef

Tech Specs :
Length - 260 mm
Width - 65 mm
Height - 70 mm
Package Contents:
Product Details:
Thickness – 1.60 mm,
Weight – 90 gms
GST Product State :
Maharashtra
Old_Discount Percentage Max Val :
No
Discount Percentage Max Val
No
Efficient Whisk for Perfectly Fluffy Batters
This whisk is a game-changer in the kitchen! It effortlessly blends and whips ingredients, creating beautifully fluffy batters in no time. Say goodbye to lumps and uneven mixing.
Versatile Whisk for Various Culinary Creations
From whisking eggs for omelets to mixing smooth cake batters, this versatile tool is a must-have in every kitchen. Its medium size allows for precise control, making it suitable for both small and large batches.
Sturdy and Durable Kitchen Essential
I love how this whisk is made of high-quality stainless steel, ensuring its durability and long-lasting performance. It's a reliable tool that withstands rigorous whisking without bending or rusting.
Easy to Clean and Maintain
Cleaning this whisk is a breeze! The stainless steel construction prevents stubborn stains, and the smooth surface ensures no residue is left behind. It's also dishwasher-safe, saving me time and effort.
Comfortable Grip for Effortless Whisking
The ergonomic handle of this whisk provides a comfortable grip, allowing for extended whisking sessions without any discomfort. Whipping up delightful recipes has never been easier or more enjoyable.
Reliable Warranty

Complete peace of mind

Customer Service

1860 266 0788

Fastest Delivery

Free shipping above ₹799