Nutri-Bot, 480ml, Double Wall Stainless Steel Vacuum Insulated Hot and Cold Flask, Steel Micro-filter, Spill & Leak Proof, 2 Years Warranty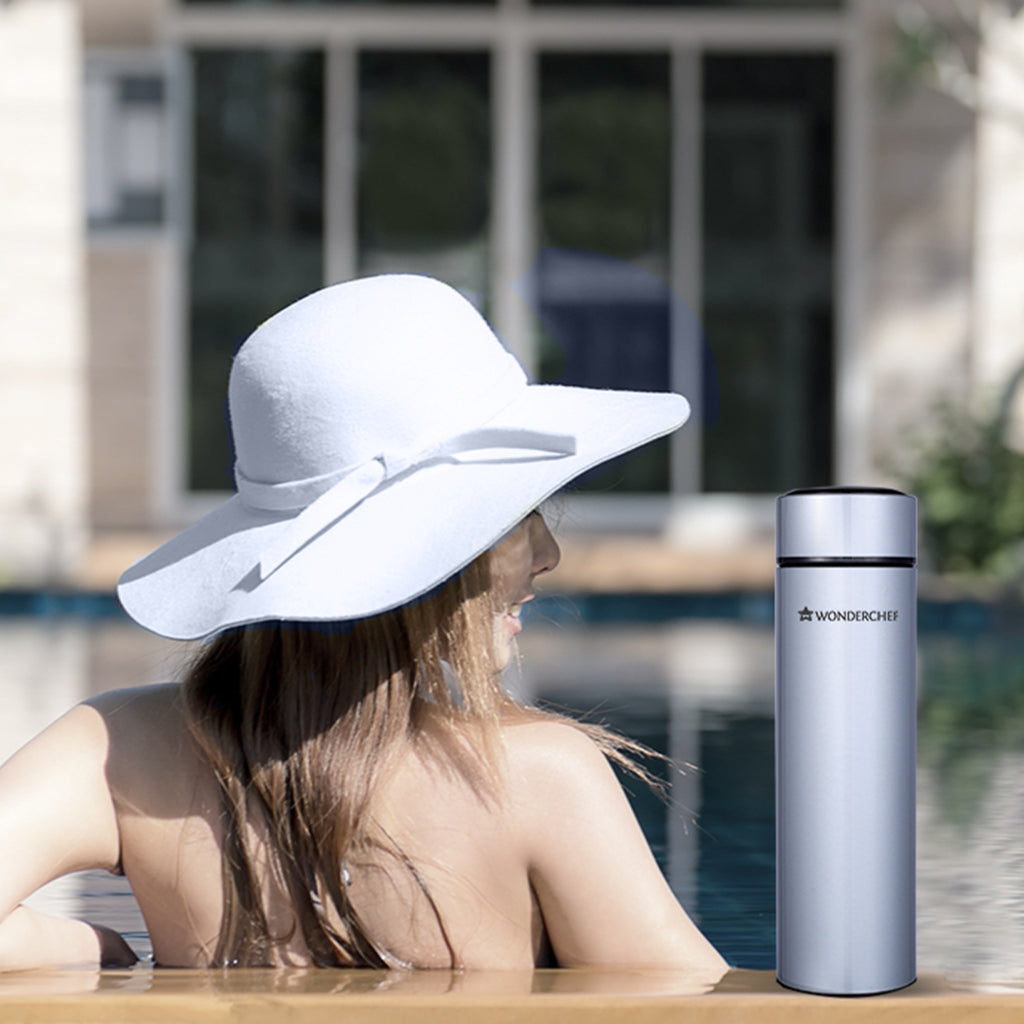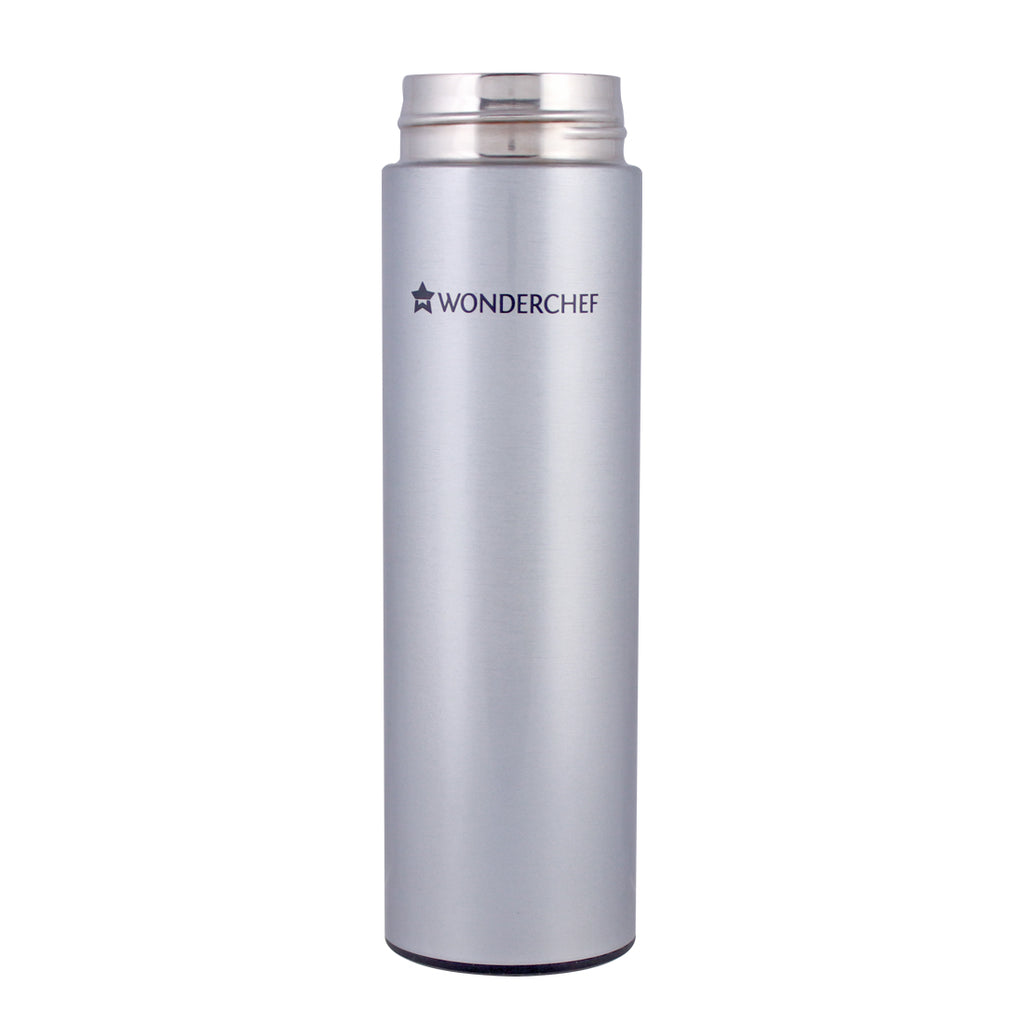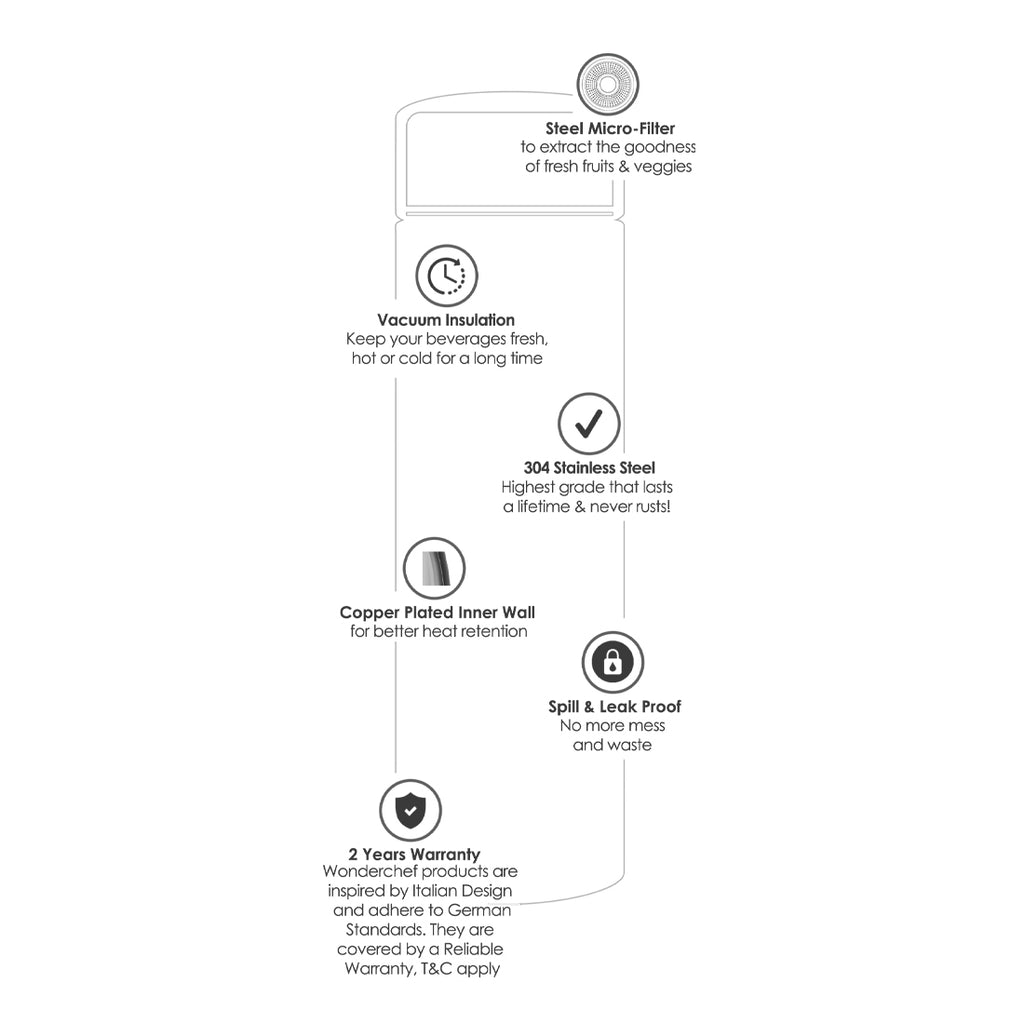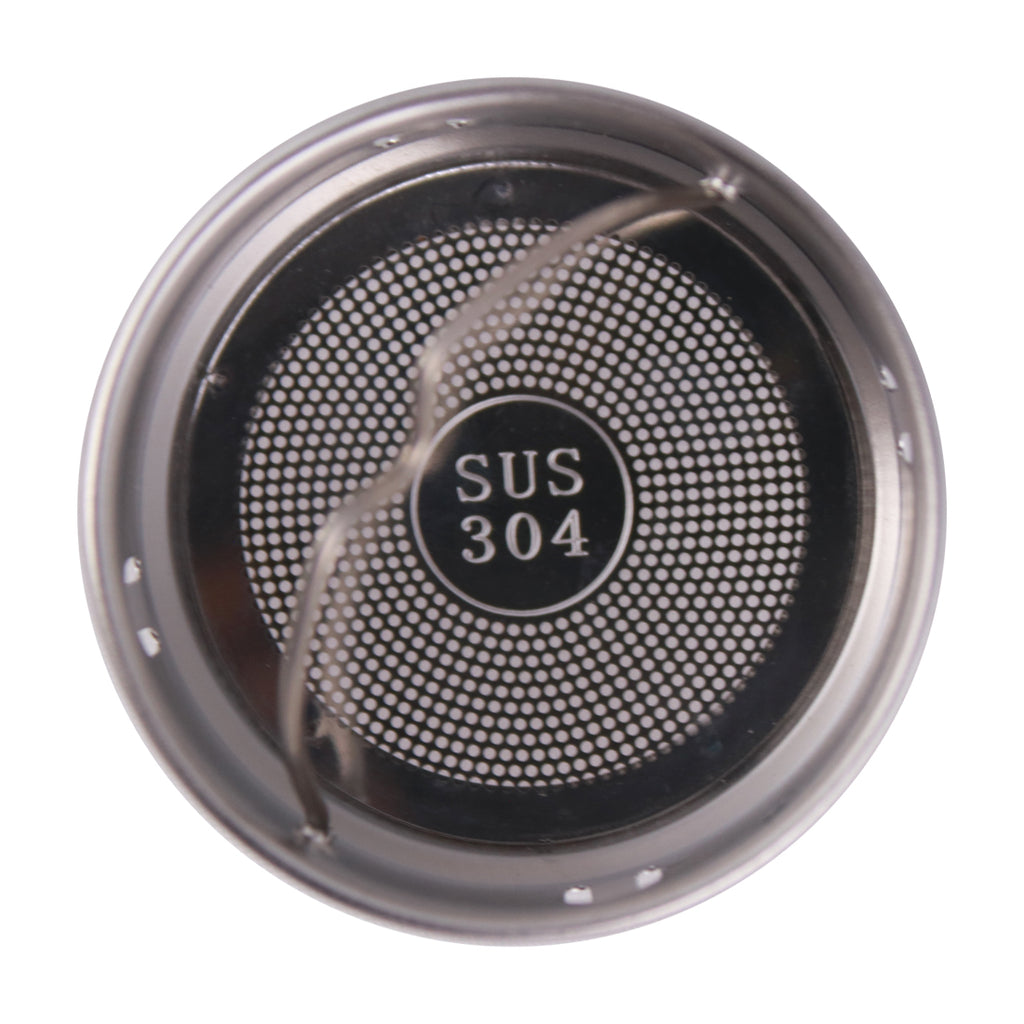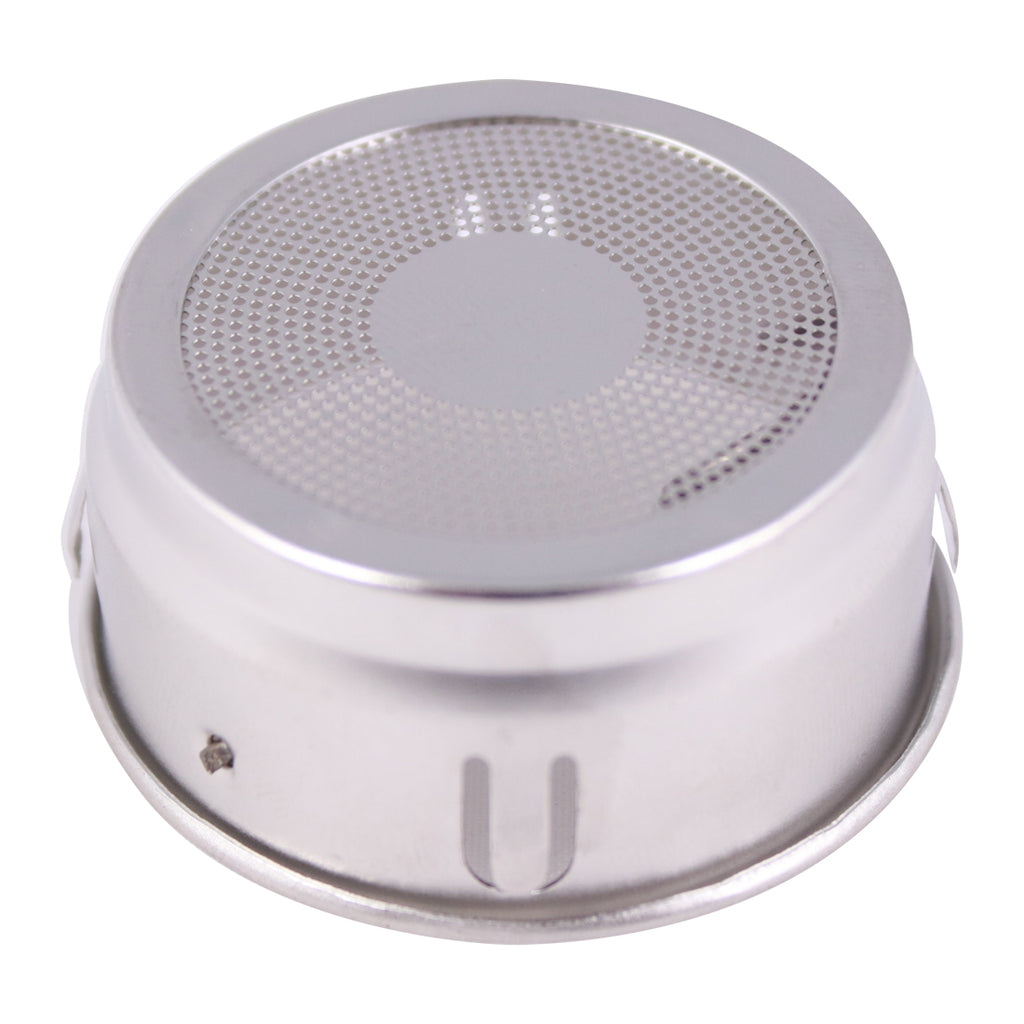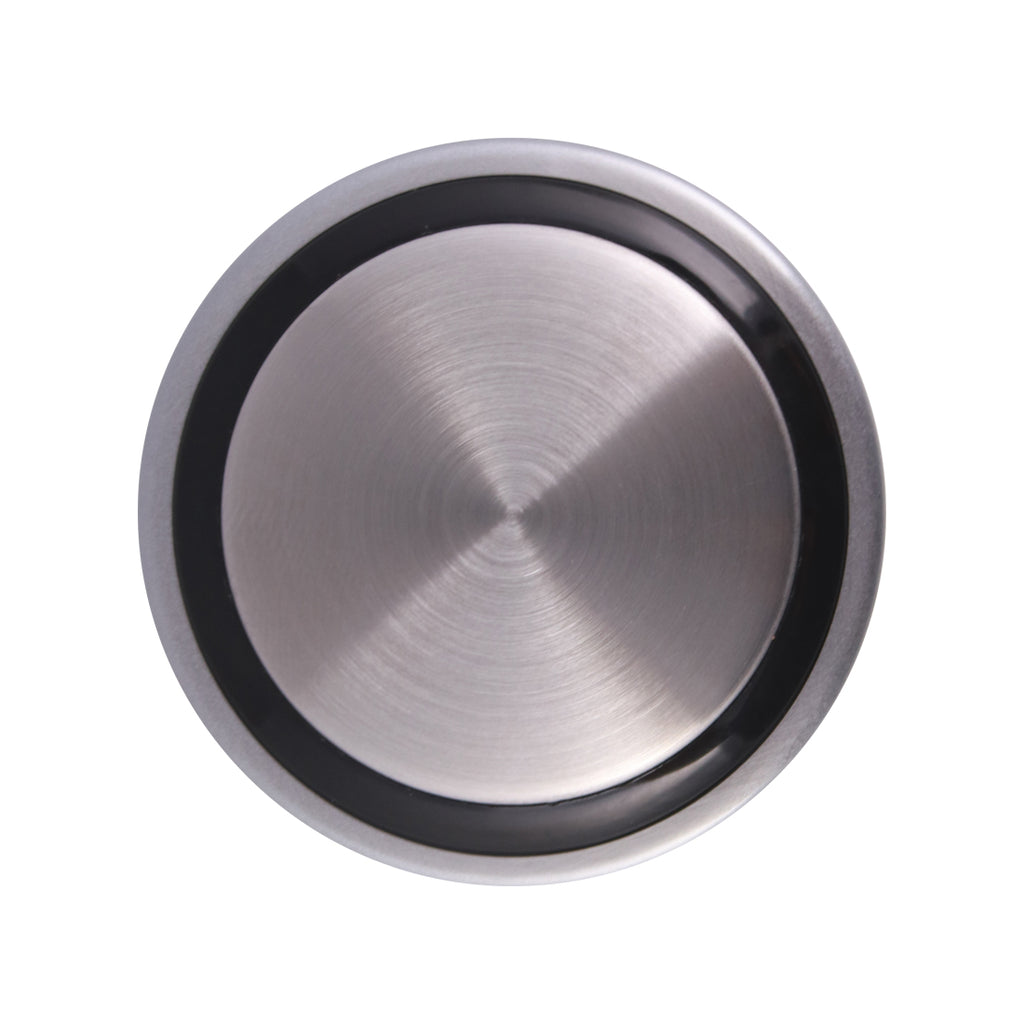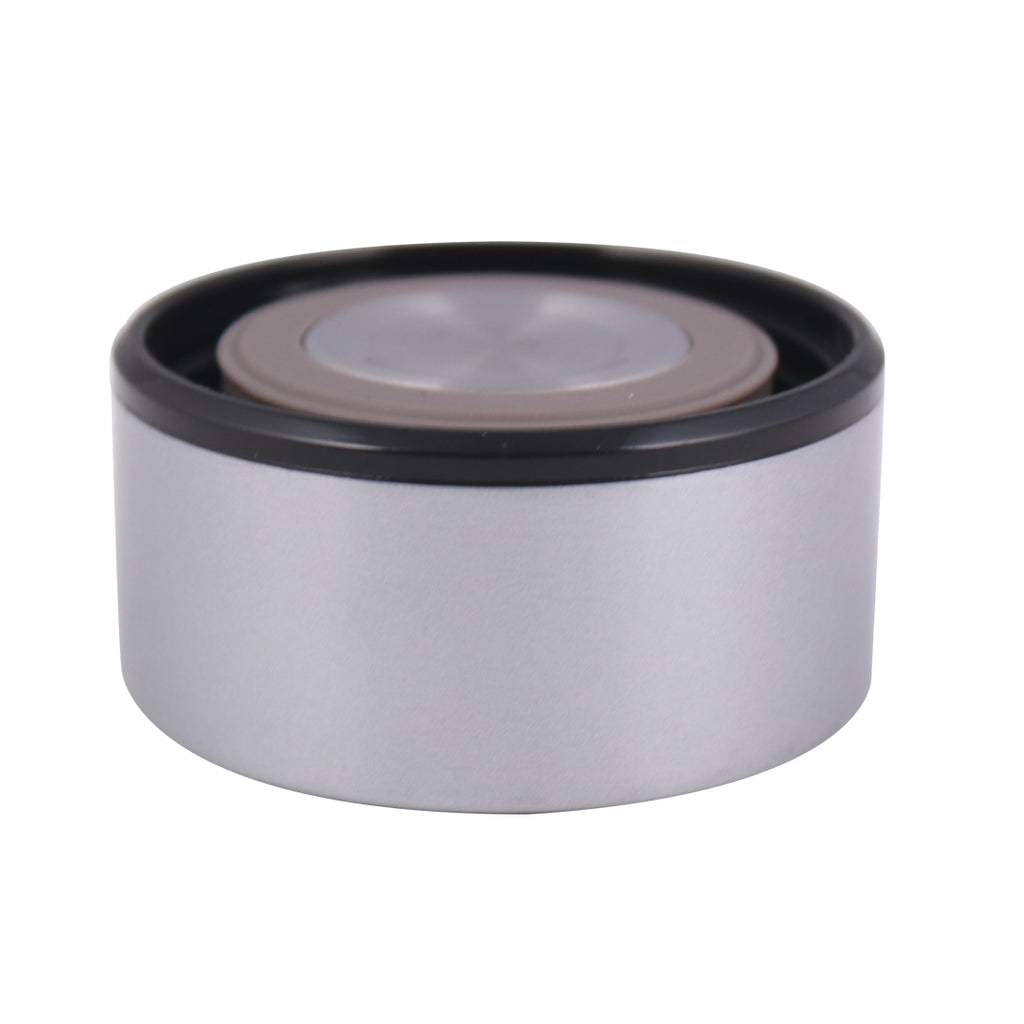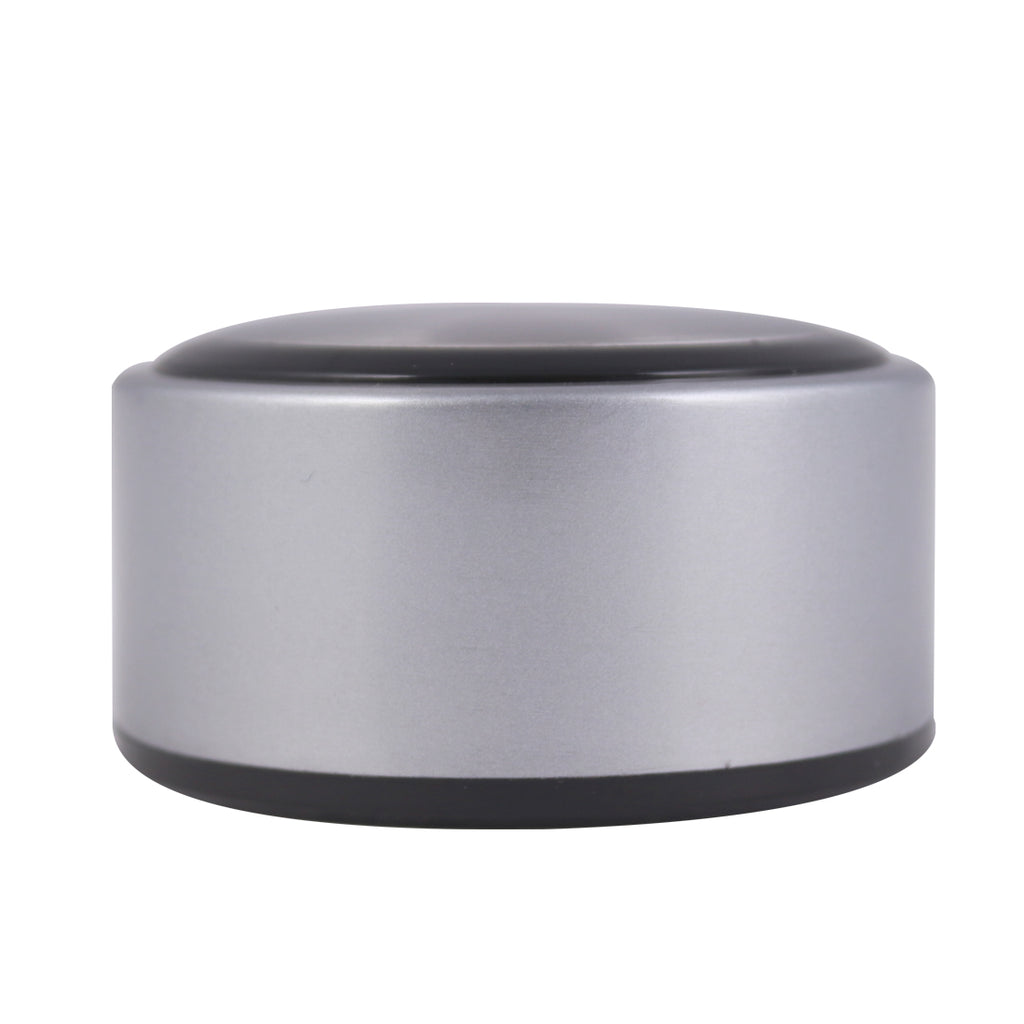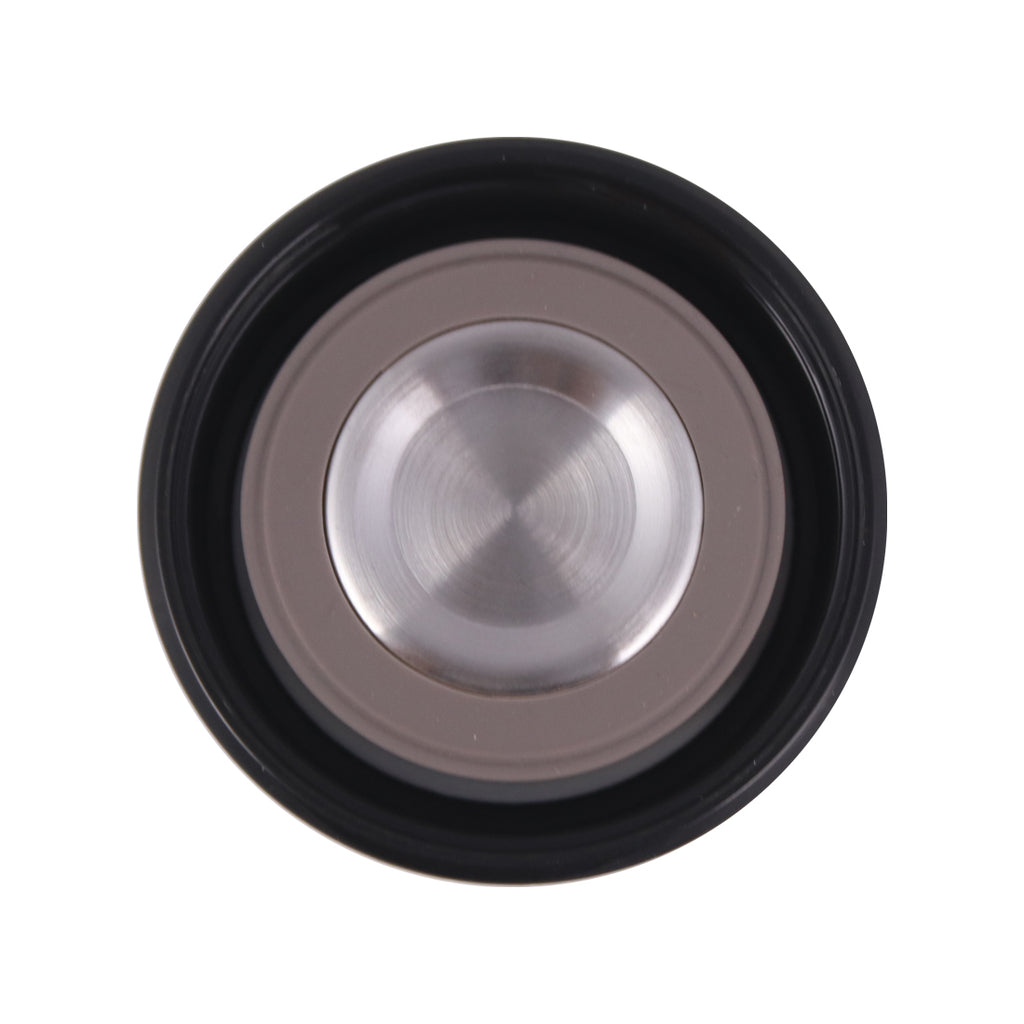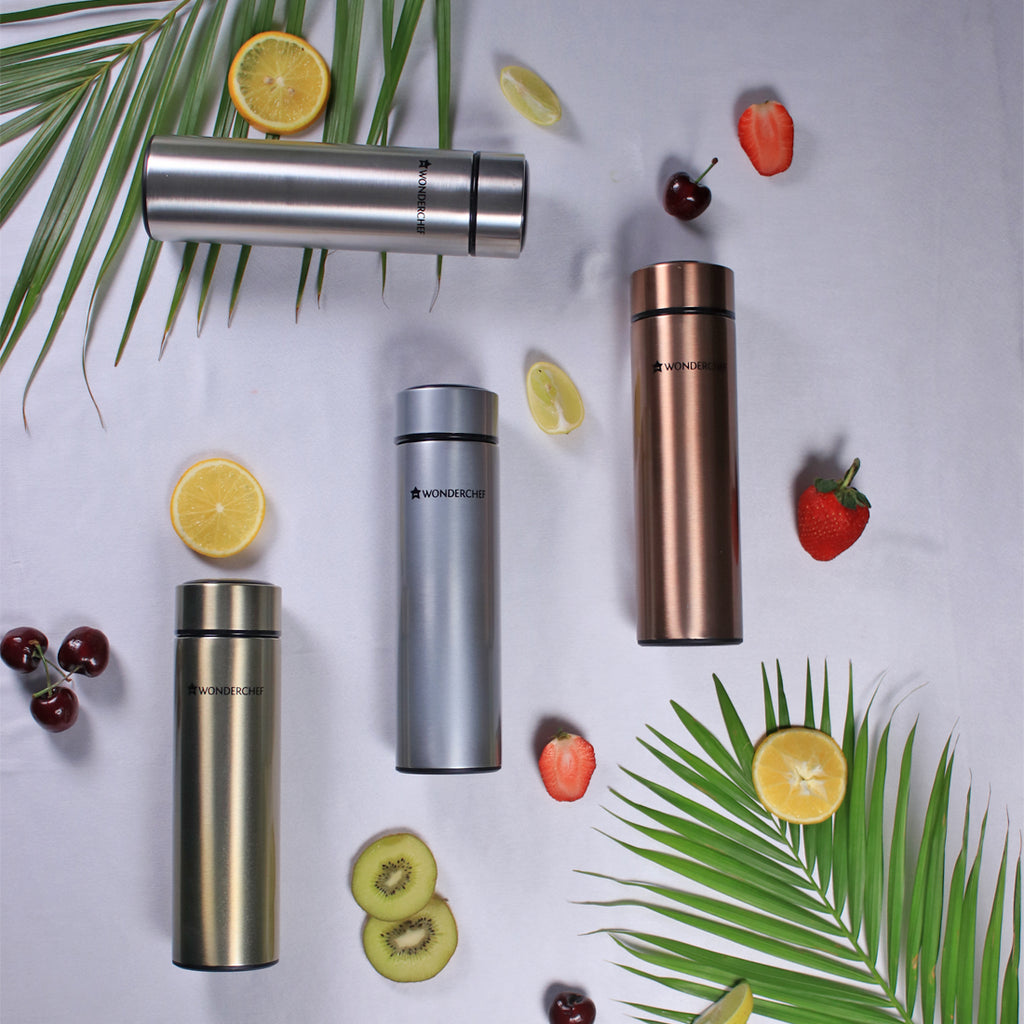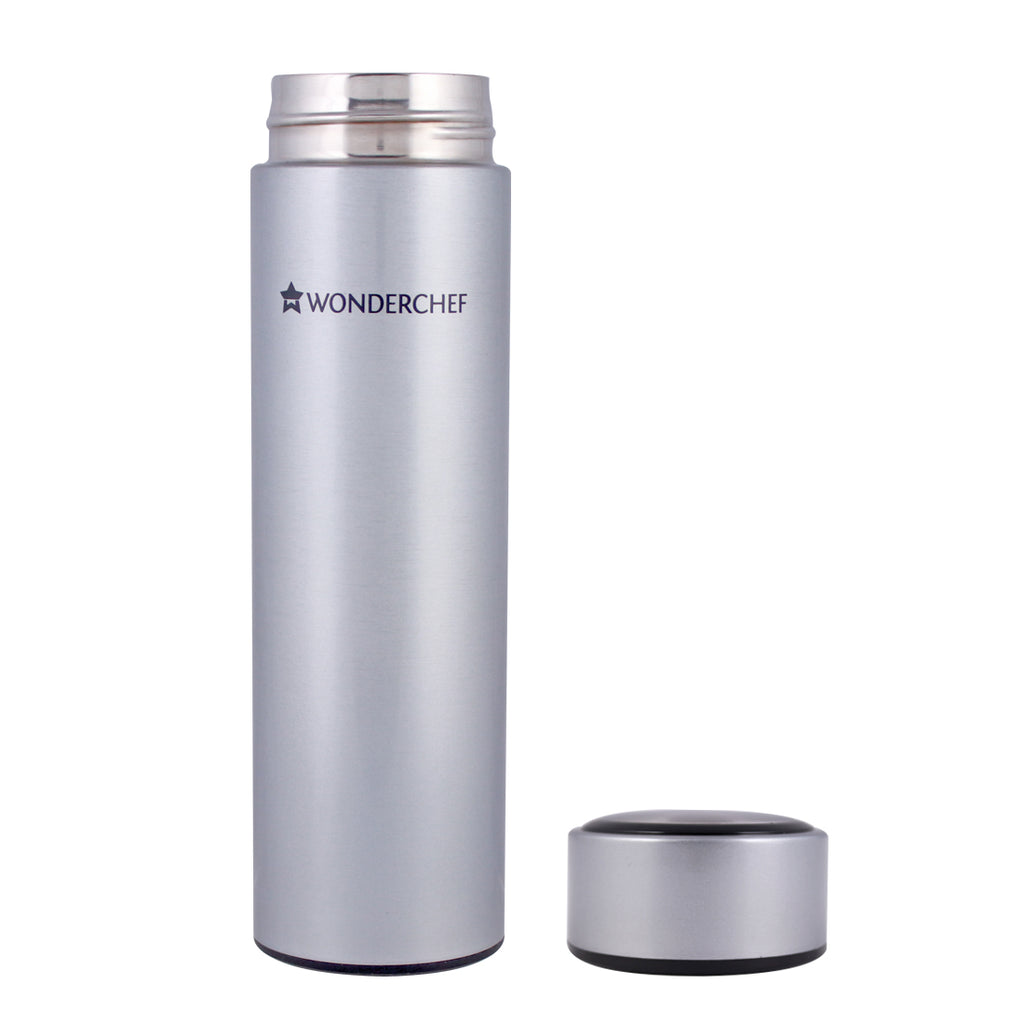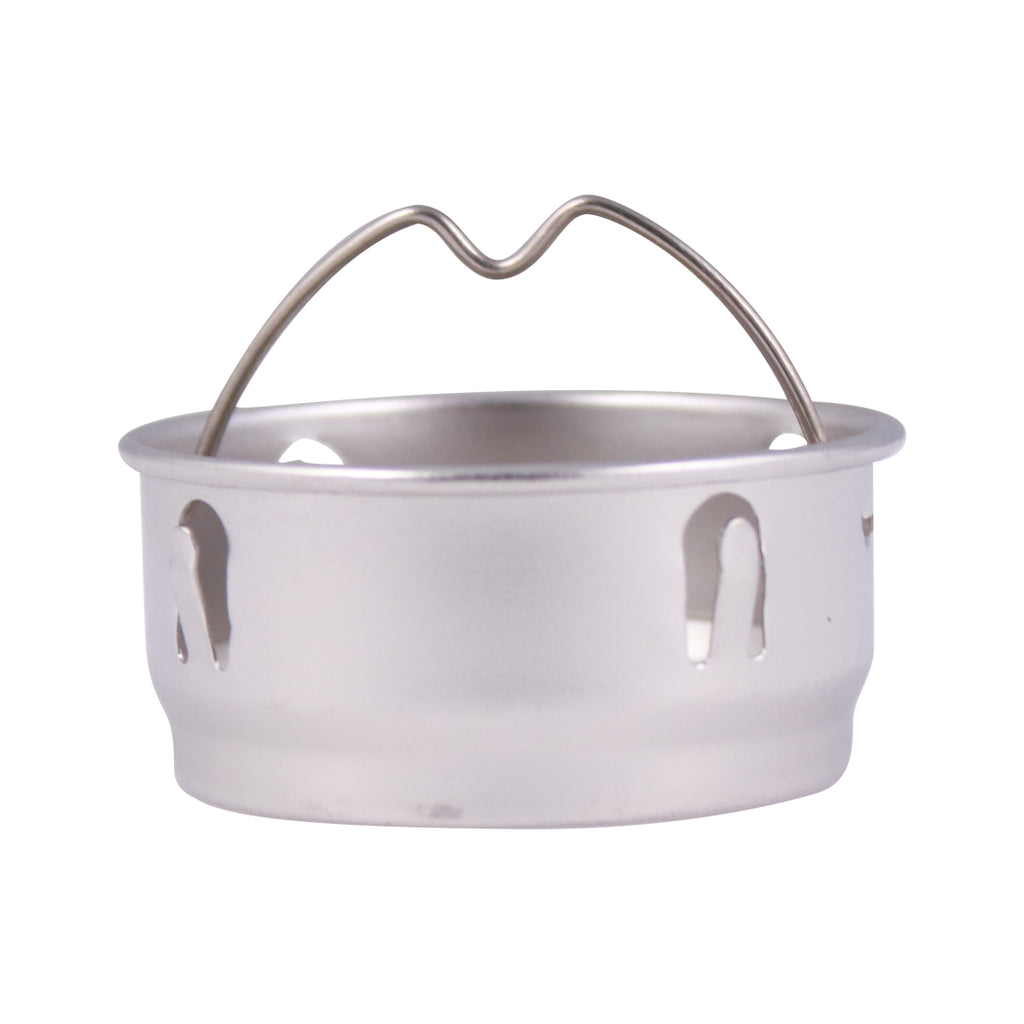 Nutri-Bot, 480ml, Double Wall Stainless Steel Vacuum Insulated Hot and Cold Flask, Steel Micro-filter, Spill & Leak Proof, 2 Years Warranty
About The Product
Nutrition Re-imagined
Steel Micro-filter-

To get nutritional and filtered infused water

Vacuum Insulation - keep your beverages fresh, hot or cold for a long time
304 Stainless Steel - the highest grade that lasts a lifetime & never rusts!
Copper Plated Inner Wall - for better heat retention
Spill & Leak Proof - no more mess and waste
Brand: Wonderchef
Warranty: 2 Years


Package Content:

Material: Stainless Steel
Capacity: 480ml

GST Product State :
Maharashtra
Old_Discount Percentage Max Val :
No
Discount Percentage Max Val
No
Manufacturer Name: Imported by Wonderchef Home Appliances Pvt Limited


Wonderchef flasks and bottles are made of 304 stainless steel that never rusts. And hence makes it safe for children.
Yes Wonderchef bottles are leak-proof.
Yes it can be used for storing & drinking hot water.
Wonderchef bottles can keep water hot for about 22-24 hours
These bottles are double walled.
Yes bottles are rust-free because it is made high quality 304 stainless steel
1 Litre. Flask weighs approx. 500gm, so it is very easy to carry it in your bag.
Yes, you can fill in a hot or a cold beverage in Wonderchef flasks & bottles, they are designed to keep the beverage as is for 22 – 24 hours.
Yes, you can carry freshly made juice in our bottles.
Generally this bottle can be cleaned using warm water and regular soap.
Yes Wonderchef bottles are 100% food grade
Wonderchef flasks are unbreakable due to the stainless steel make.
Yes you can pour soft drinks and carry it for your children.
Yes Wonderchef offers 1 year warranty.
Yes Wonderchef bottles are 100% BPA free, making them very safe for use
Depending on the usage, these double walled bottles can last for 4-5 years.
Versatile Flask for Both Hot and Cold Beverages
I love the versatility of the Nutri-Bot. Whether it's a steaming cup of coffee or a refreshing cold drink, this flask keeps them at the ideal temperature, making it perfect for any season or occasion.
Excellent Thermal Performance, Keeps My Beverages Hot for Hours
The Wonderchef Nutri-Bot is amazing! It's double wall stainless steel vacuum insulation maintains the perfect temperature of my hot drinks for hours, allowing me to enjoy them even on the go.
Convenient and Mess-Free with No Spills or Leaks
The spill and leak-proof design of the Nutri-Bot is a game-changer. I can confidently carry my favorite beverages without worrying about any messy accidents, thanks to its reliable construction.
Nutri-Bot, 480ml, Double Wall Stainless Steel Vacuum Insulated Hot and Cold Flask, Steel Micro-filter, Spill & Leak Proof, 2 Years Warranty
Peace of Mind with a Generous 2-Year Warranty
With the Nutri-Bot, I have the assurance of a 2-year warranty, which speaks volumes about the product's quality and durability. It's comforting to know that Wonderchef stands behind their flask for an extended period.
Easy to Clean Steel Micro-filter for Effortless Enjoyment
The steel micro-filter in the Nutri-Bot ensures that I can enjoy my beverages without any unwanted residue or particles. Cleaning is a breeze, allowing me to savor every sip with pure delight.
Nutri Bot Silver
A well designed bottle, wish it was 500 ml instead of 480ml, I believe it is a multi purpose one and can be used for all kinds of drinks. Thank you Winder chef and Mr. Kapoor.
Reliable Warranty

Complete peace of mind

Customer Service

1860 266 0788

Fastest Delivery

Free shipping above ₹799