Nigella Stainless Steel 3L Pressure Cooker with Inner Lid - Round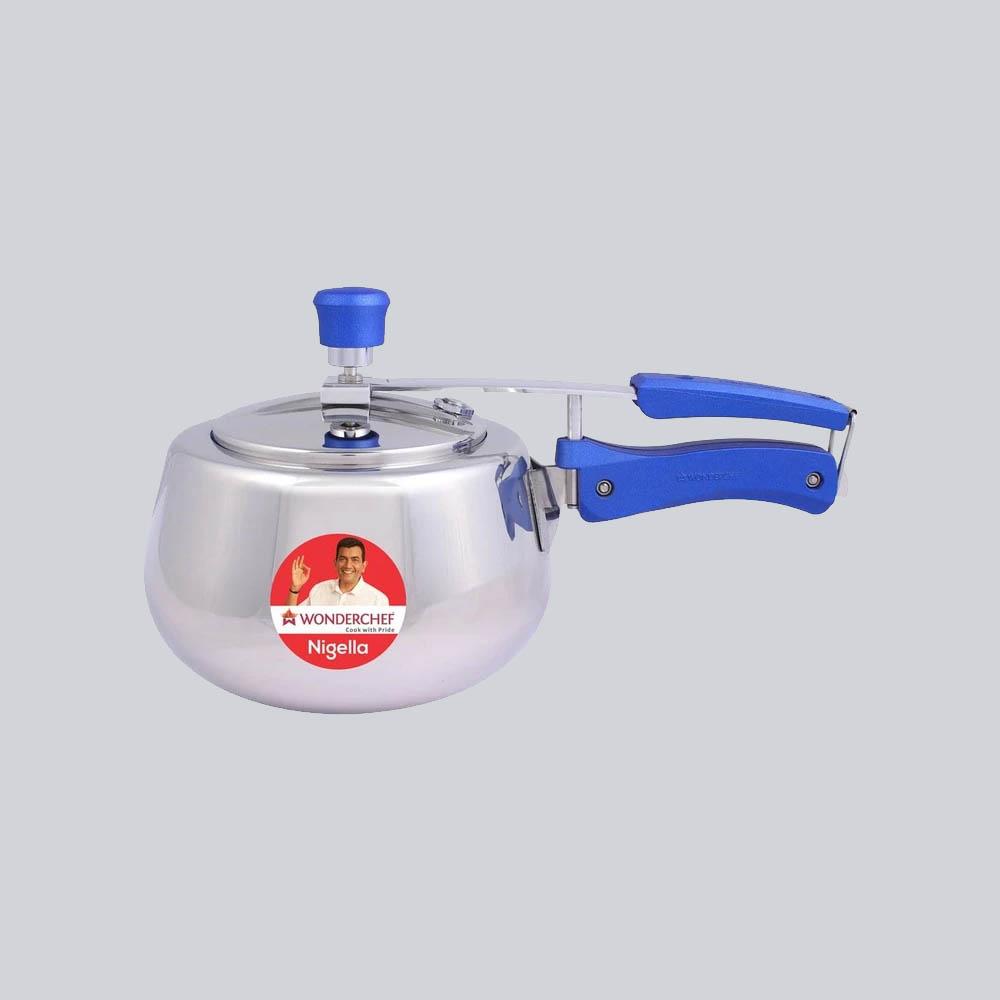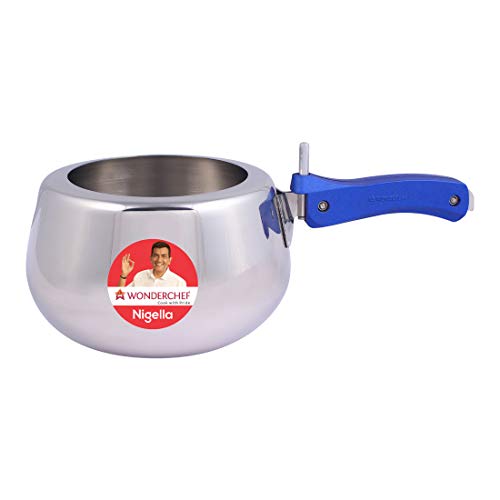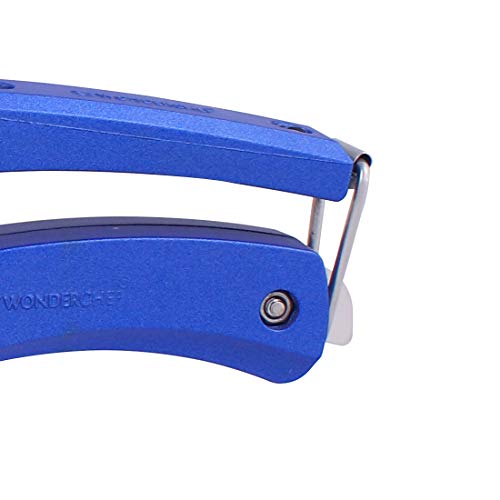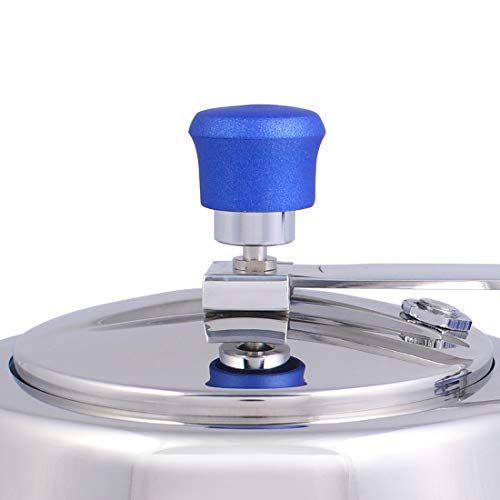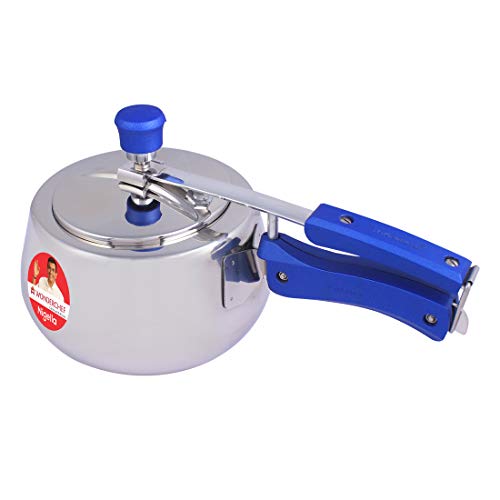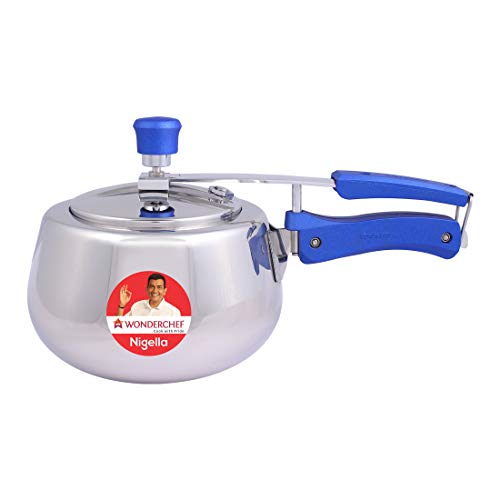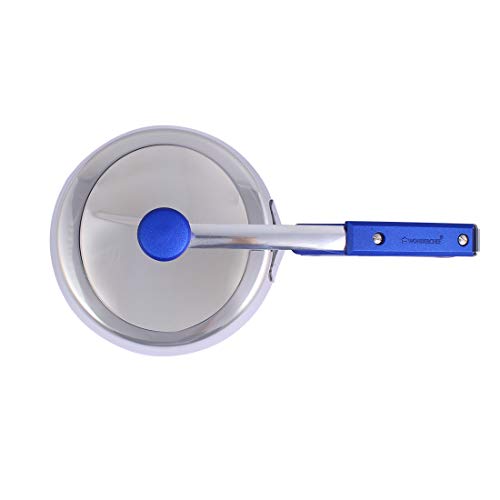 Nigella Stainless Steel 3L Pressure Cooker with Inner Lid - Round
About The Product
Nigella Cookers are beautifully crafted from 304 stainless steel and proudly adorn classy soft-touch handles.
Strong body construction with enhanced safety
304 stainless steel does not react with food and never rusts
The 3-ply base for quick heating. steel-aluminium-Steel layers save energy and prevent burning of food
Make Biryani, Pulao, Curry, Dal, Soups, Rice, Steamed dishes, Cake and so much more
High-quality gasket with longer life
Electric, Gas, and Induction friendly
A perfect solution for all your daily cooking requirements
Reliable Wonderchef warranty, T&C apply
Brand: Wonderchef

Material: 304Stainless Steel

Warranty: 5 Years


Package Content:
Cooker:1 Pc
Gasket

:

1 Pc

Whistle

:

1 Pc

Valve

:

1 Pc
Dimension & Capacity:
GST Product State :
Maharashtra
Old_Discount Percentage Max Val :
No
Discount Percentage Max Val
No
Frequently Asked Questions
Inside the tightly sealed pressure cooker, the water is heated and eventually boils into steam. Since the steam cannot escape, it gets accumulated around the food, there by cooking the food. All those trapped water molecules increase the pressure inside the cooker and cooking the food hence the name pressure cooker.

Even when placed on a rack, breaded meats or vegetables are not recommended due to the fact that the breading will get soggy as the pressure cooker cooks with steam. The breading may also fall off the meat and cause burning on the bottom of the pressure cooker.

A small family of 3-4 who use pressure cooker regularly, then a standard pressure cooker of 3-5 litres will be enough. Regalia pressure cooker from Wonderchef comes in these capacities and in attractive colours of purple and red. We also have Ultima pressure cooker in 3lt and 5 lt capacity with mirror finish body. A bigger/joint family of 5+ people will require a pressure cooker in the range of 5- 9 litres. The Taurus hard anodised pressure cooker from Wonderchef comes in 8lt capacity for large cooking needs. If you're cooking baby food or are staying alone, then 1-1.5 litres would be your ideal size.

Safety features of modern pressure cookers include: Expanding rubber gaskets that prevent unlocking or removing the lid when contents are under pressure. Lid lock to prevent the lid from being opened while contents are under pressure. Pressure regulators to ensure the pressure doesn't get too high. Leaky lid detection. All Wonderchef pressure cookers have enhanced safety features.

Of course not, you should never leave a pressure cooker unattended. Additionally, you should make sure to only use a pressure cooker with its safety valve in place, since it's designed to release excess steam when needed.

Wonderchef cookers have a very strong handle. Use the handle to secure a firm grip while opening/closing the pressure cooker.

Unlike pressure cooking on gas, or an electric coil, where the heat is generated by a flame or element and then transferred onto the base and sides of the cooker and eventually the food inside, induction cooking turns the pressure cooker's base into the heat source – heating only the base of the cooker to cook the food.

Yes. Induction cookers have iron/steel base, which is required for electromagnetic induction that is required for cooking on the induction stoves.

In case of aluminium pressure cookers there is a possibility of reaction of acids in the food with the aluminium metal.

Hard anodized is basically aluminium body that is created through the electrochemical process where aluminium is fused together with non-stick coating. This type of cookware is 30 per cent harder than stainless steel making it extremely durable.

Hard anodized and stainless steel pressure cookers like Nigella, Easy Lock, Ultima range of pressure cookers from Wonderchef are one of the best cooker options available.

The steam regulation system controls pressure better, cooks faster, saves more fuel, reduces sprouting of frothy foods (such as dal). The Safety Valve is positioned such that if it opens, the steam and food are deflected safely downwards. The steam regulation system is safe in all Wonderchef pressure cookers.

No. you shouldn't attempt to open one while it's in use. If you need to open your cooker while food is cooking, turn it off first and release the pressure before opening.

A pressure cooker has a lid fitted with a safety lock which cannot be opened when the cooker is pressurised. The lock comprises a clutch incorporated in the transmission line between the opening/closing handle and the locking mechanism such that when the interior of the vessel is pressurised, the clutch prevents the lid from being removed from the vessel, esp. by slipping if an attempt is made to operate the opening handle.

The gaskets and safety plugs have to be changed every 12 months no matter how often the pressure cooker is used.

Wonderchef pressure cookers have soft touch and bakelite handles for comfortable grip and durability.

The base is made of 1.2mm thickness, For SKU specific thickness specification, kindly visit the product description section.

You can write to "care@wonderchef.in" or by calling at customer service no. 1800 266 0788 / 1860 266 0788 or simply by sending "Hi" Whatsapp number - 7070595959
Safe and Secure Cooking
The stainless steel build of this pressure cooker gives me peace of mind while cooking, knowing that it is durable and safe. The inner lid feature adds an extra layer of safety, preventing any accidental leaks or spills.
Perfect Size for Small Families
The 3-liter capacity of this pressure cooker is ideal for my small family. It allows me to cook just the right amount of food, without any wastage, and helps me save energy and time.
Efficient and Easy to Use
This pressure cooker is a game-changer in my kitchen. With its unique inner lid design, it ensures faster and more even cooking, saving me time and effort in the kitchen.
cute
very good cooker for Small family
Easy to Clean and Maintain
Cleaning this pressure cooker is a breeze! The stainless steel body resists stains and odors, and the inner lid is detachable for easy washing. It's a low-maintenance product that simplifies my cooking experience.
Versatile and Multi-functional
I love the versatility of this pressure cooker. It can be used for various cooking techniques like pressure cooking, steaming, and even slow cooking. It's like having multiple appliances in one!
Wonderchef Nigella Inner Lid Pressure Cooker SS Round 3L
Reliable Warranty

Complete peace of mind

Customer Service

1860 266 0788

Fastest Delivery

Free shipping above ₹799