Valentina Reversible Chevron & Textured Placemat Set of 6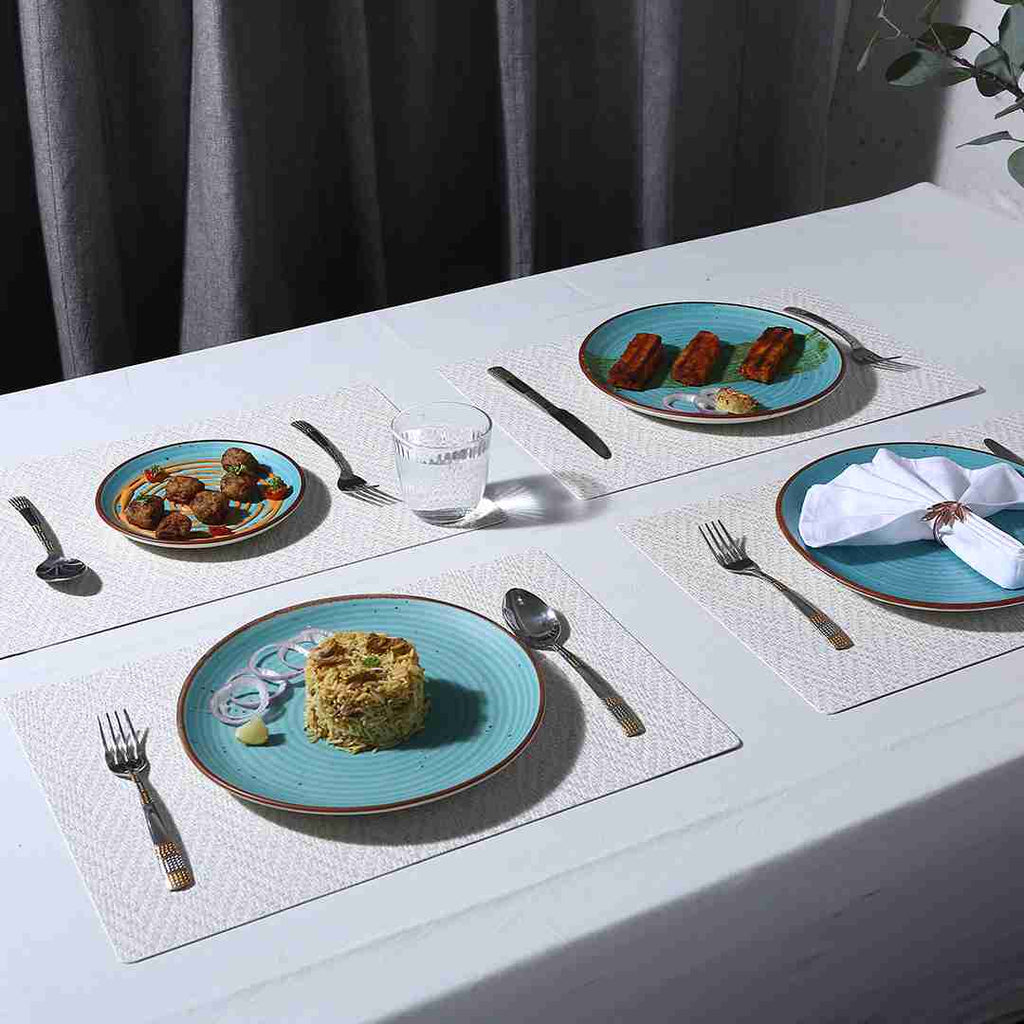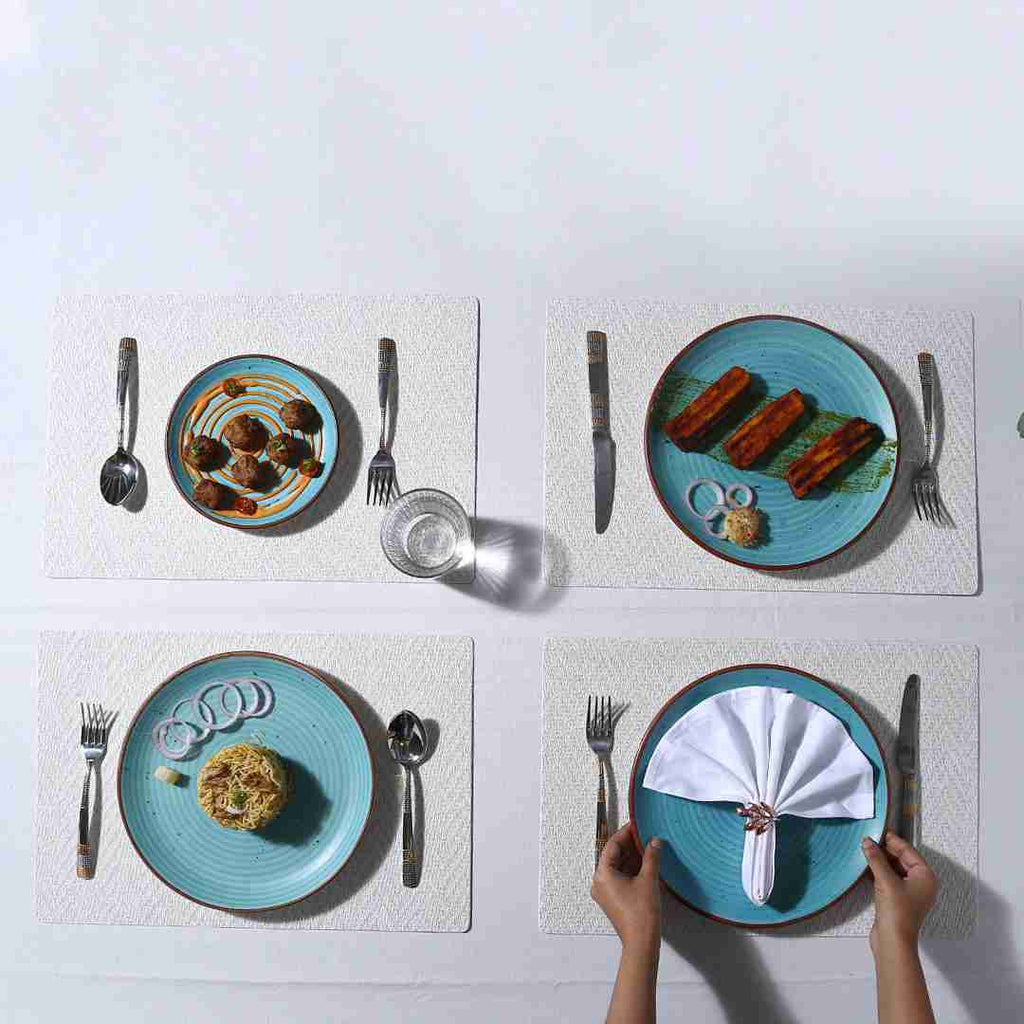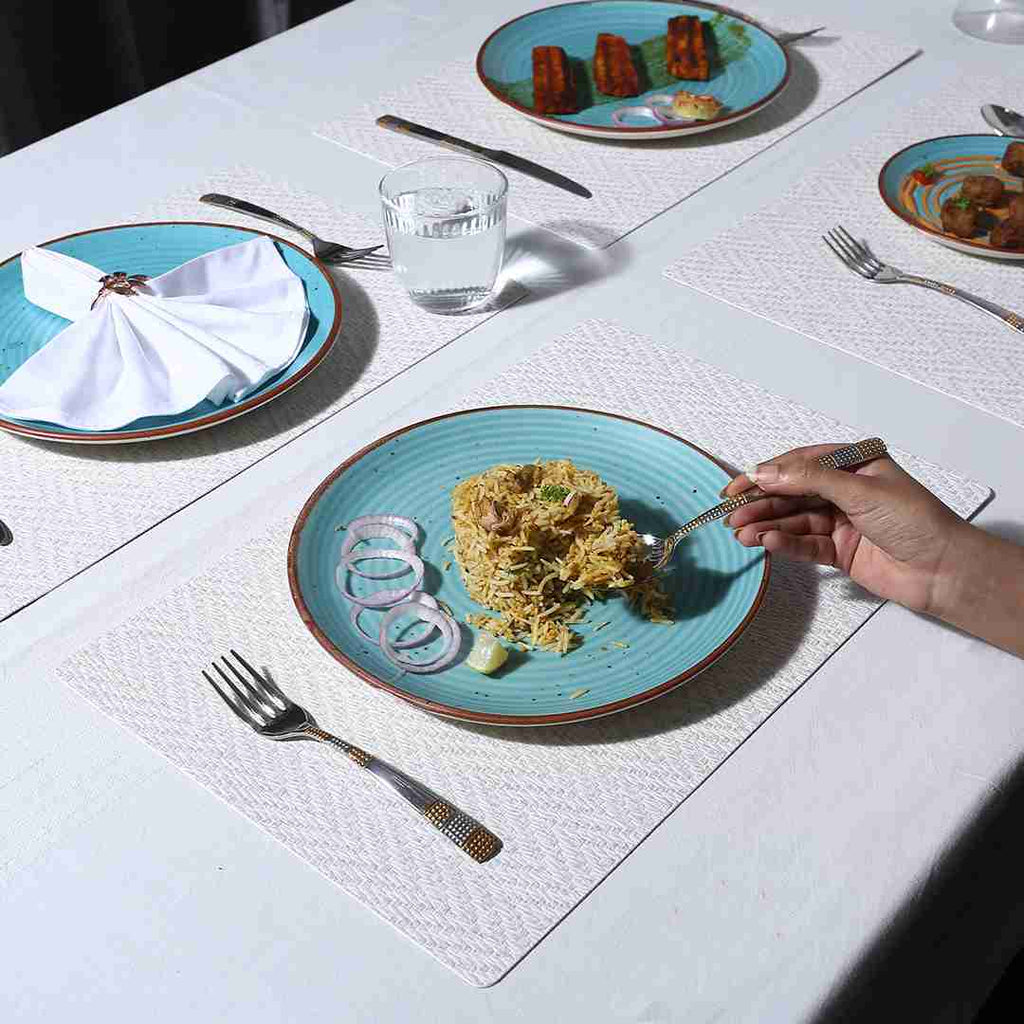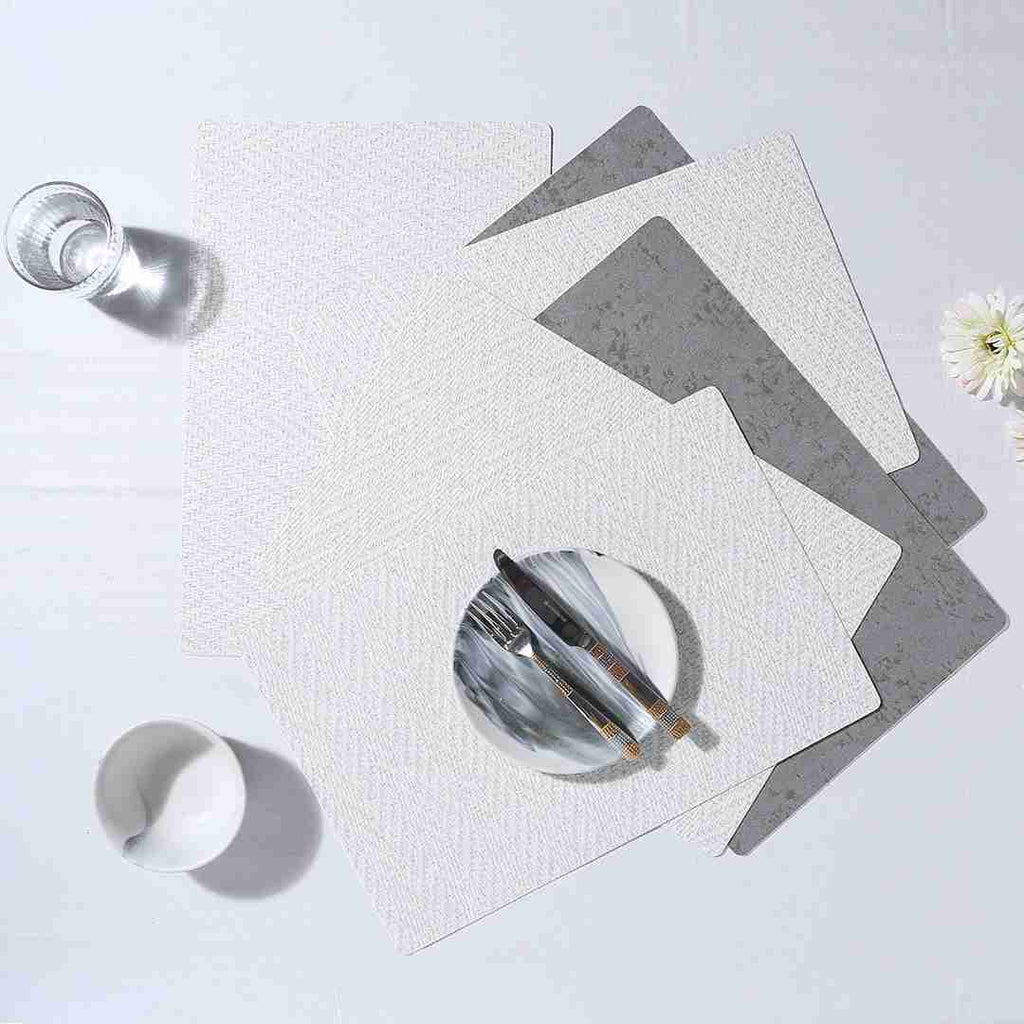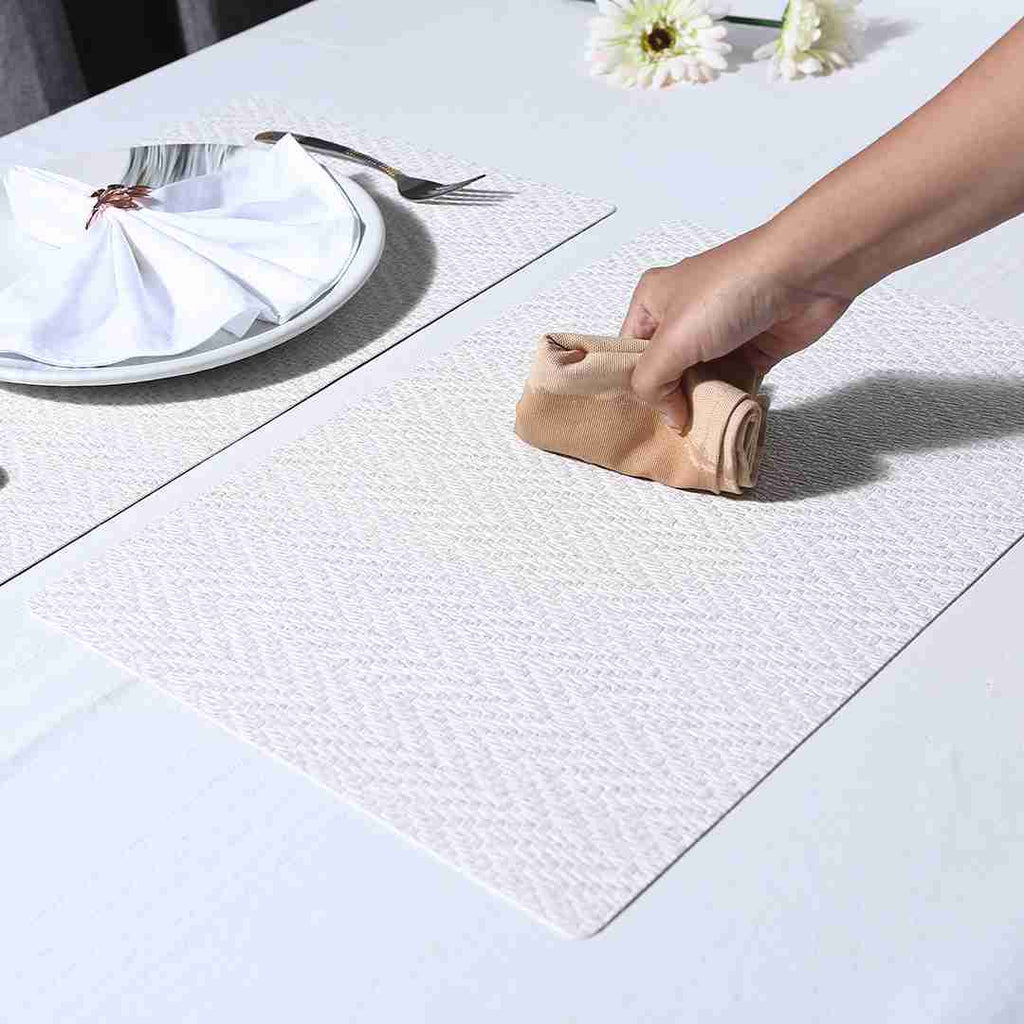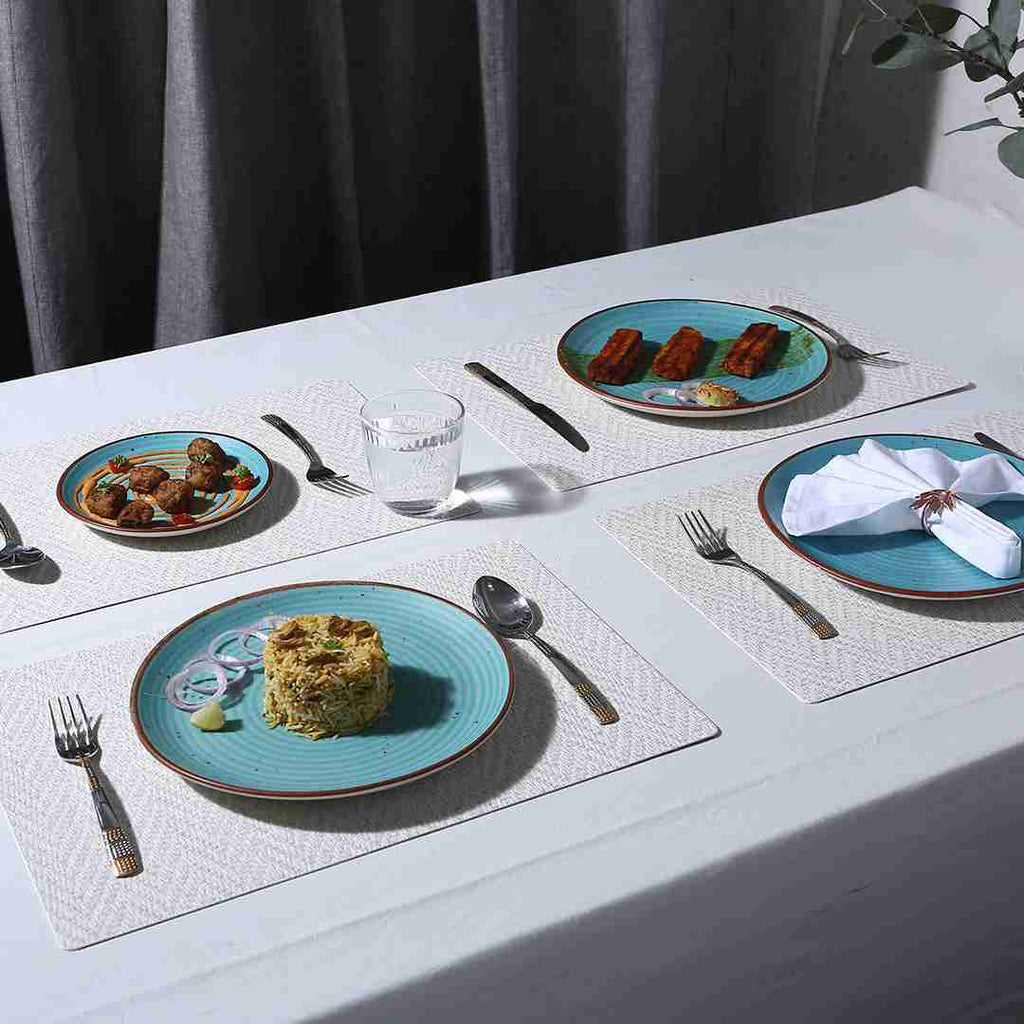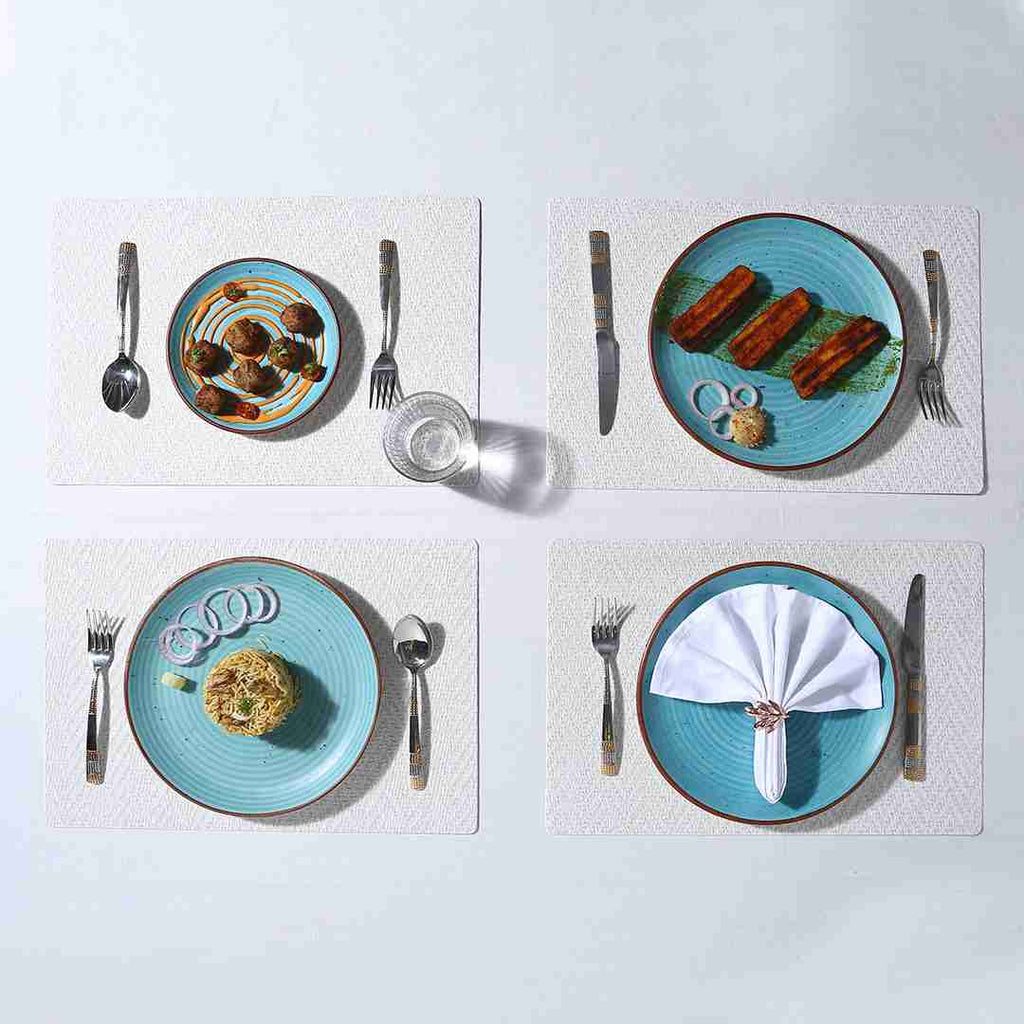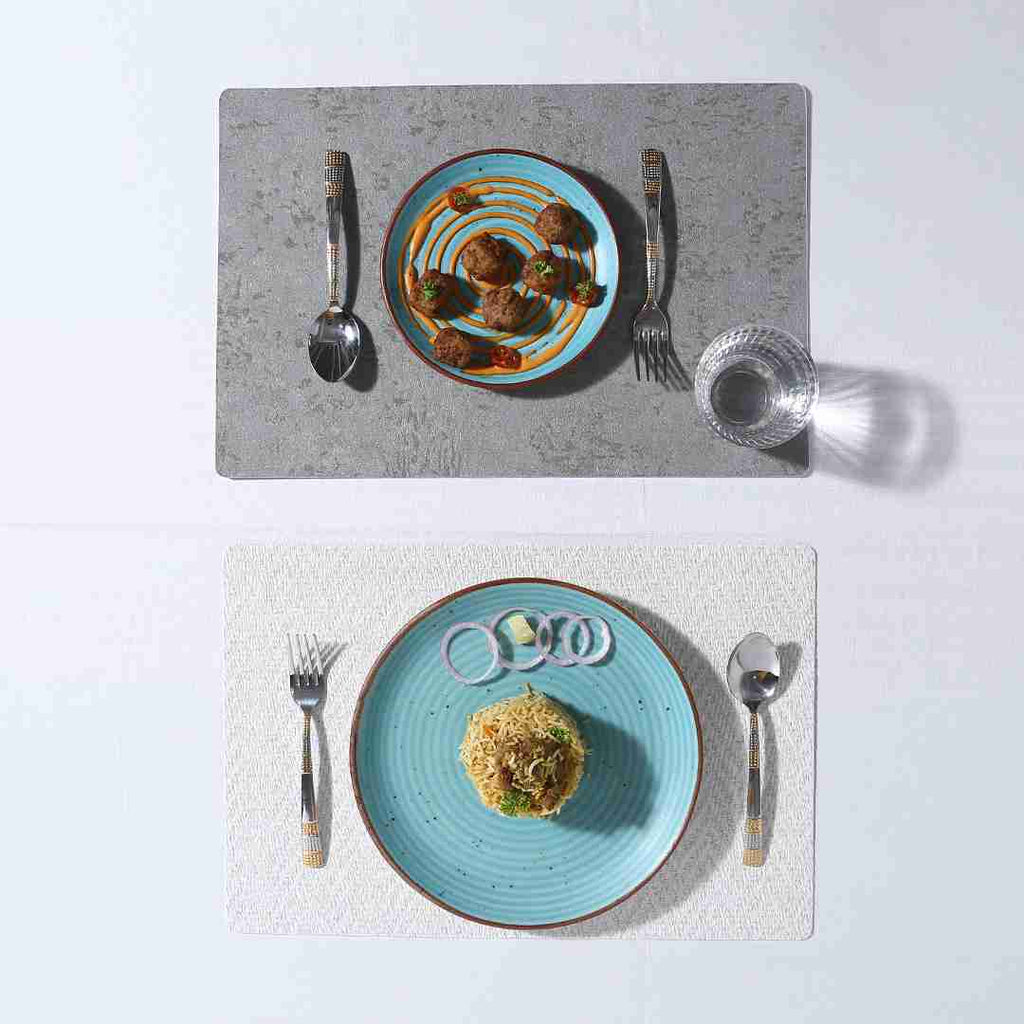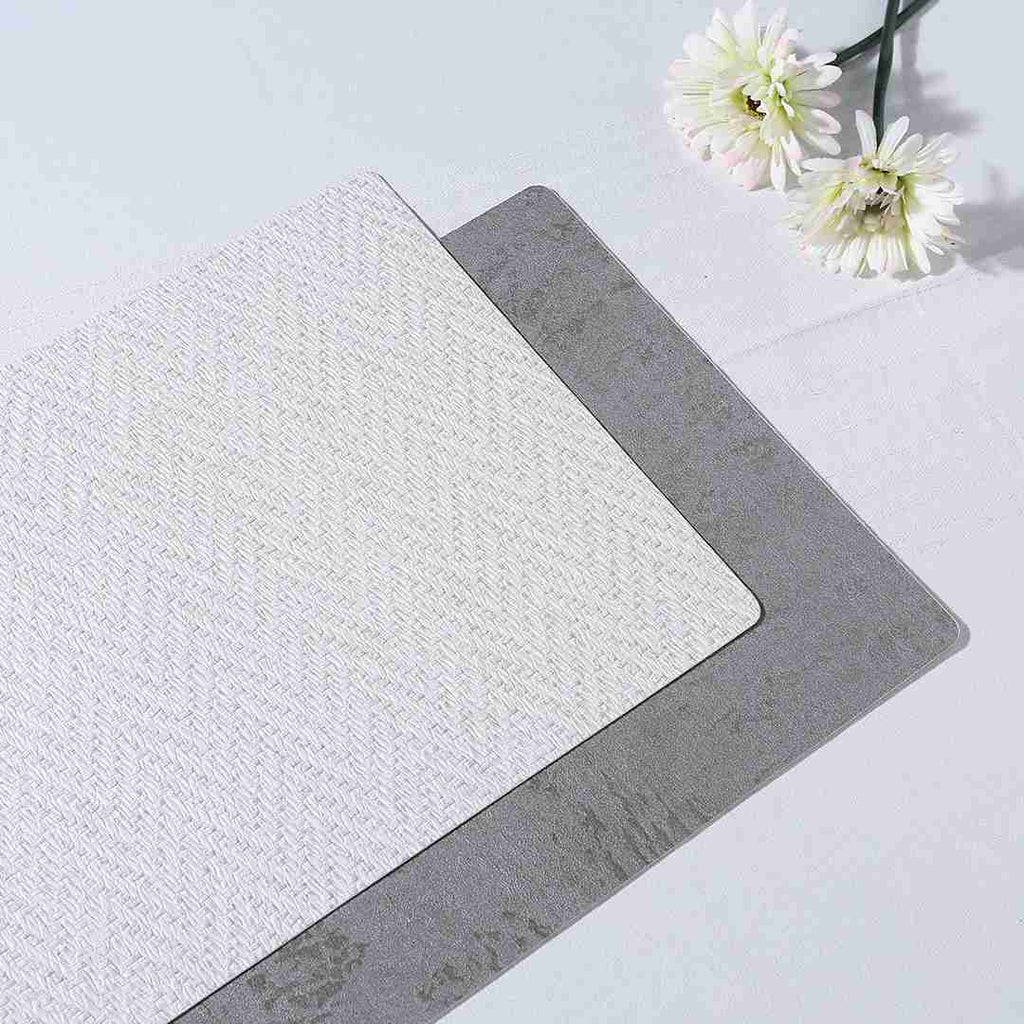 Valentina Reversible Chevron & Textured Placemat Set of 6
About The Product
The Table mats from our Valentina Collection are beautiful and elegant. The unique and bright designs of the mat add beauty to the dining table. Our mats are made from a treated paper which is imported from Germany. It is a proprietary formula which allows to simply wipe clean the mat with damp cloth and makes it reusable. Also the mat is reversible so you get the benefit of 2 different designs in a single table mat. Valentine mats are highly durable and easy to maintain.
Coordinate this beautiful set of 6 table mats with napkins and add style to your table when you host guests or set the table for every day dining!
Valentina Table Mats for everyday dining. The stylish placemats are a perfect addition to your dinner table. They are made of eco-friendly paper imported from Germany. The mats are durable, odour free and easy to clean. Use a damp cloth to wipe off the stains and no need to rinse the mats.
Features:
Eco friendly: No Plastic
Stain Resistant: Easy To clean
Reversible Mat: Different designs
Wash & Care

Use only damp cloth to wipe clean. Do NOT rinse or Iron. 
Presenting Wonderchef Valentina premium placemats to enhance your dining experience. It features timeless designs to compliment your table setting. The fine quality material makes these placemats easy to clean and easy to store in your kitchen drawer. This stunning reversible design is ideal for everyday usage and serving guests as well.
Reversible design
Wonderchef Valentina Premium Placemats features a reversible design. With distinctive beautiful designs on both sides, give a quick makeover to your table with just a flip.
Wash & Care
Reversible design
Eco-friendly
Stain-resistant
Easy to clean
Reliable Wonderchef Service
We are confident of our quality. Reach out to us for order related queries
Material: Treated Paper
Size: 45 x 30 cm
Manufacturer Name: Kunal Enterprises

Manufacturer Address: 19/21, RATANSI JIVRAJ BUILDING, BHASKAR LANE, ANANTWADI, BHULESHWAR,KALBADEVI, Mumbai, Maharashtra, 400002
Mix and Match with Ease
The reversible feature of these placemats allows me to easily switch up the look of my dining table. I can effortlessly mix and match different colors and patterns, creating a fresh and vibrant setting for every meal.
Trendy Design Adds Charm
The chevron pattern on these placemats adds a trendy and chic vibe to my dining area. They effortlessly enhance the overall aesthetic, creating a welcoming atmosphere for my guests.
Protects Table in Style
These placemats are not only attractive but also functional. They effectively protect my table from heat, moisture, and stains while still being stylish and eye-catching.
Great Value for Money
This set of 6 placemats offers excellent value for money. The high-quality material, combined with the stylish design, makes them a worthwhile investment that will elevate the look of my dining area for years to come.
Perfect Size and Thickness
These placemats are the ideal size and thickness. They provide a stable surface for plates and cutlery, preventing them from slipping or wobbling during meals, ensuring a hassle-free dining experience.
Reliable Warranty

Complete peace of mind

Customer Service

1860 266 0788

Fastest Delivery

Free shipping above ₹799