Ambrosia Stainless Steel Measuring Spoons – Set of 4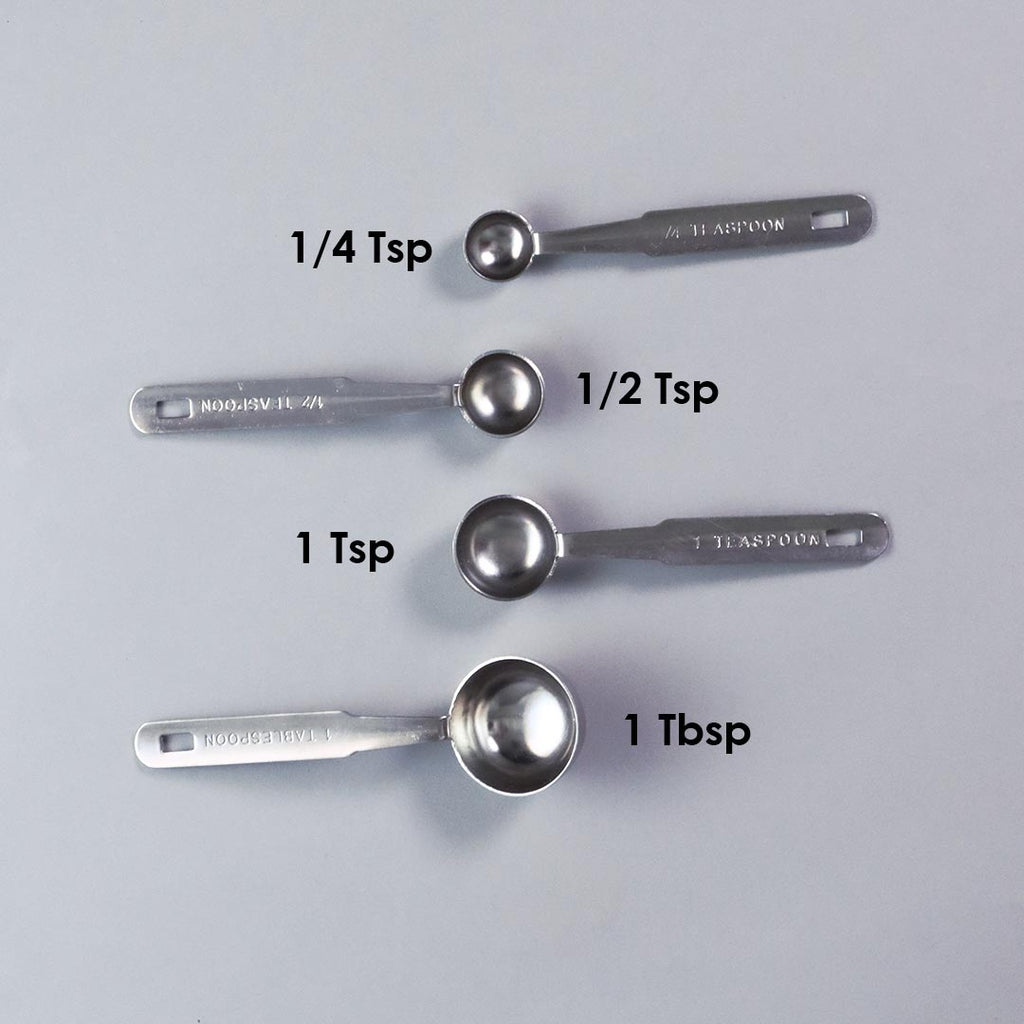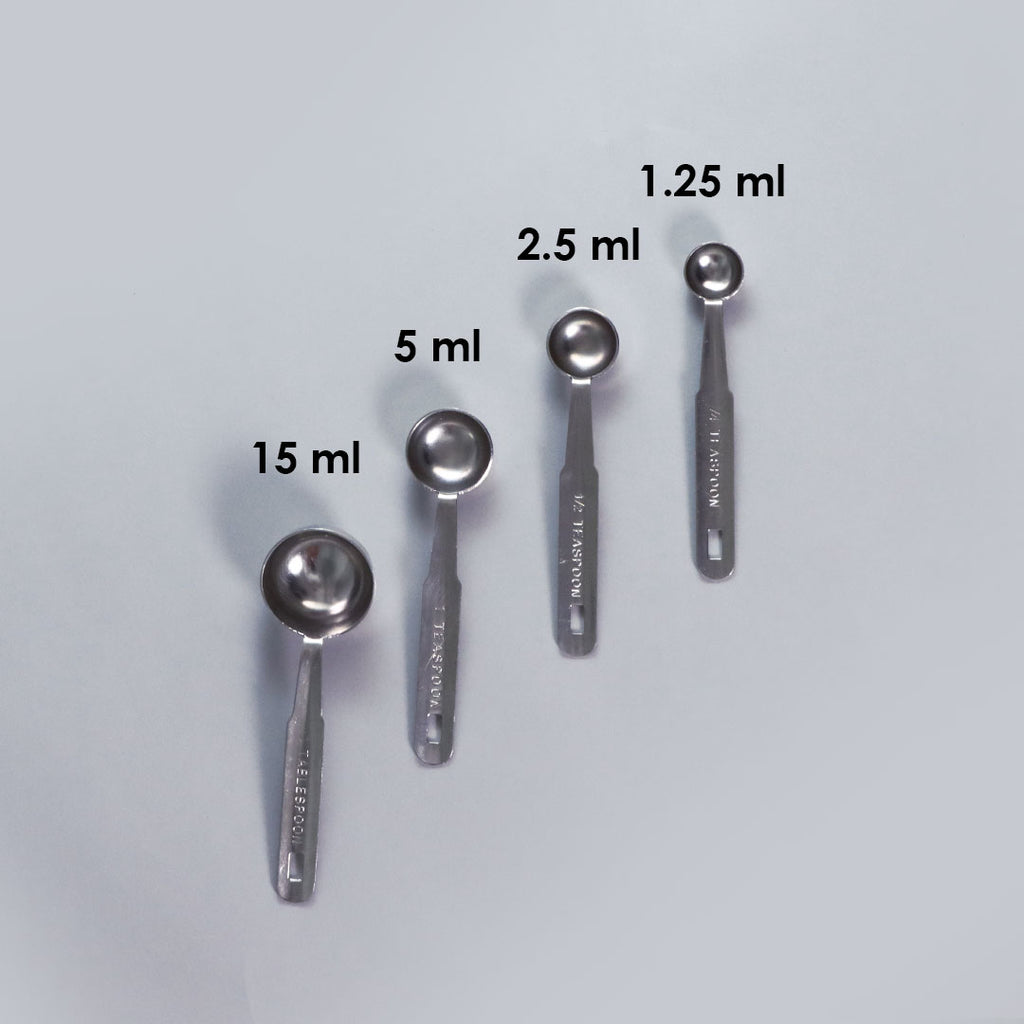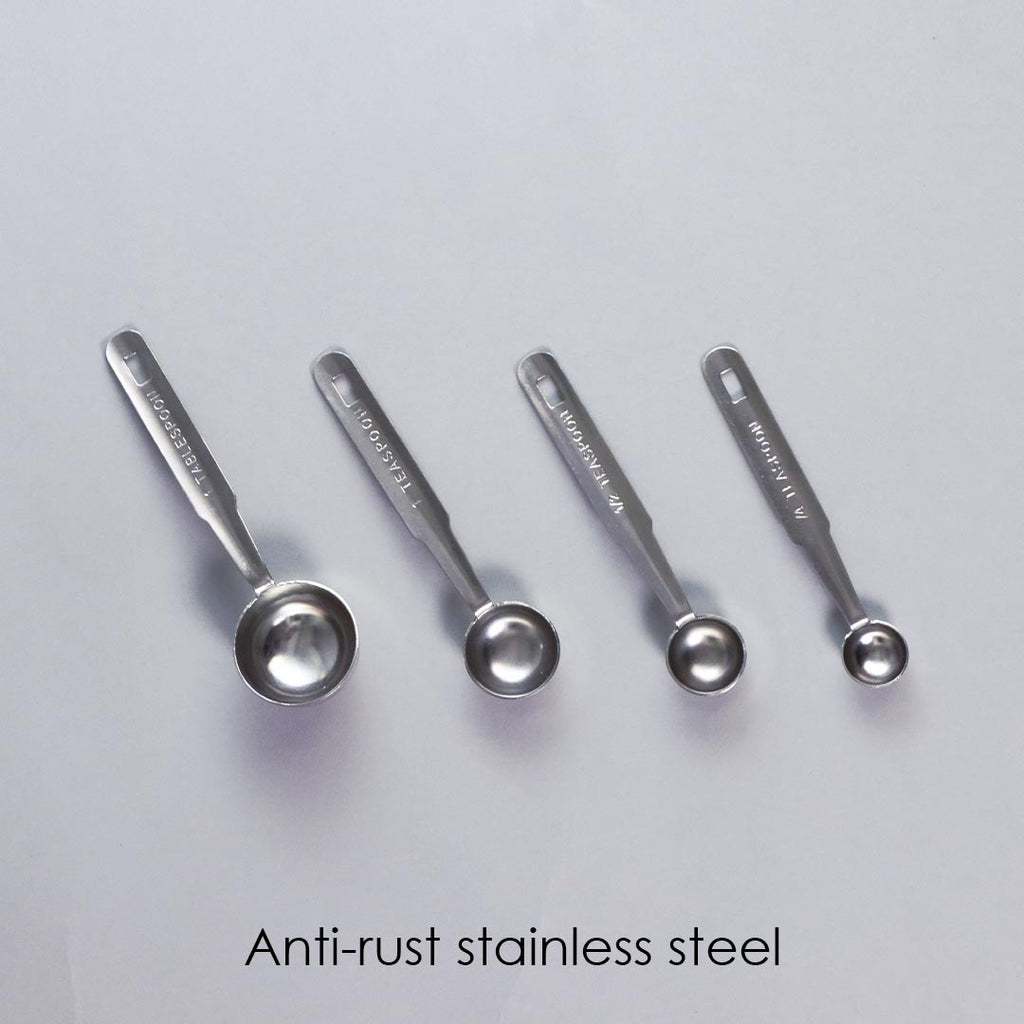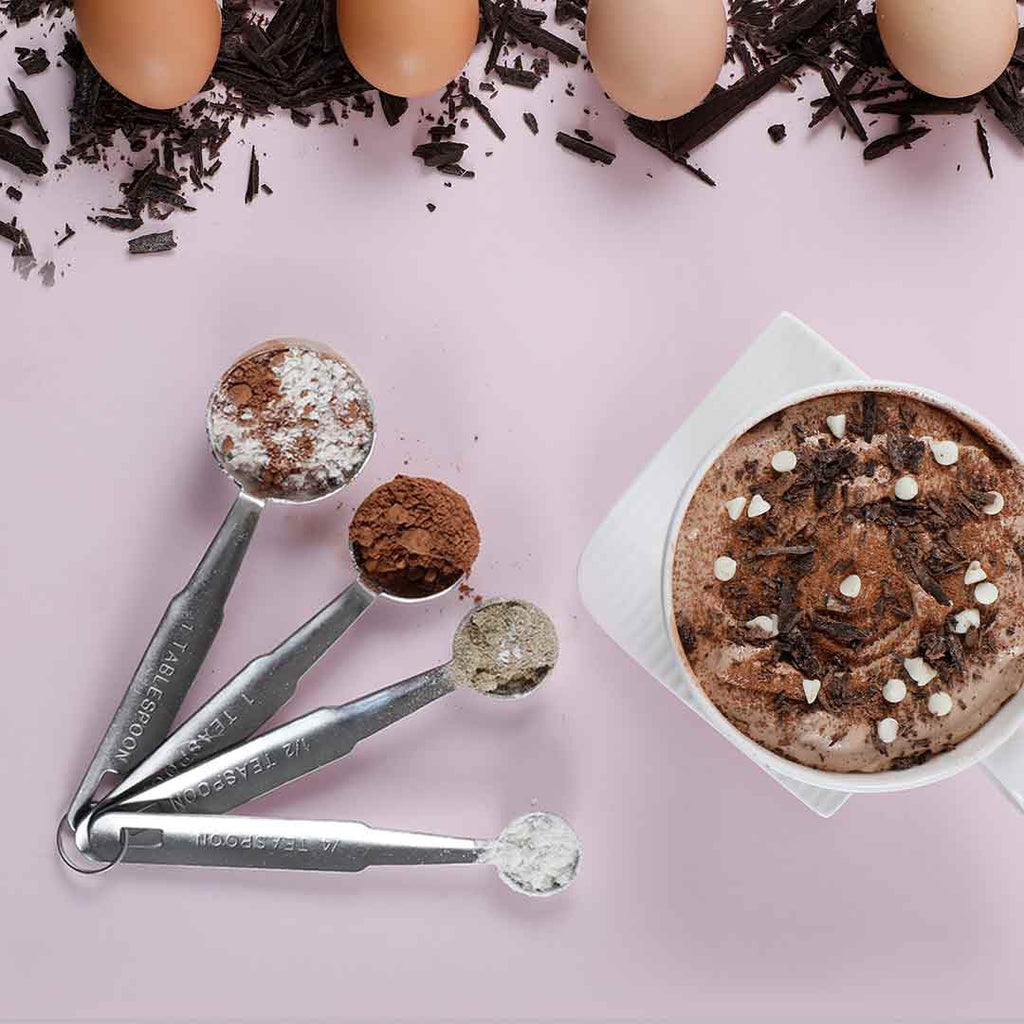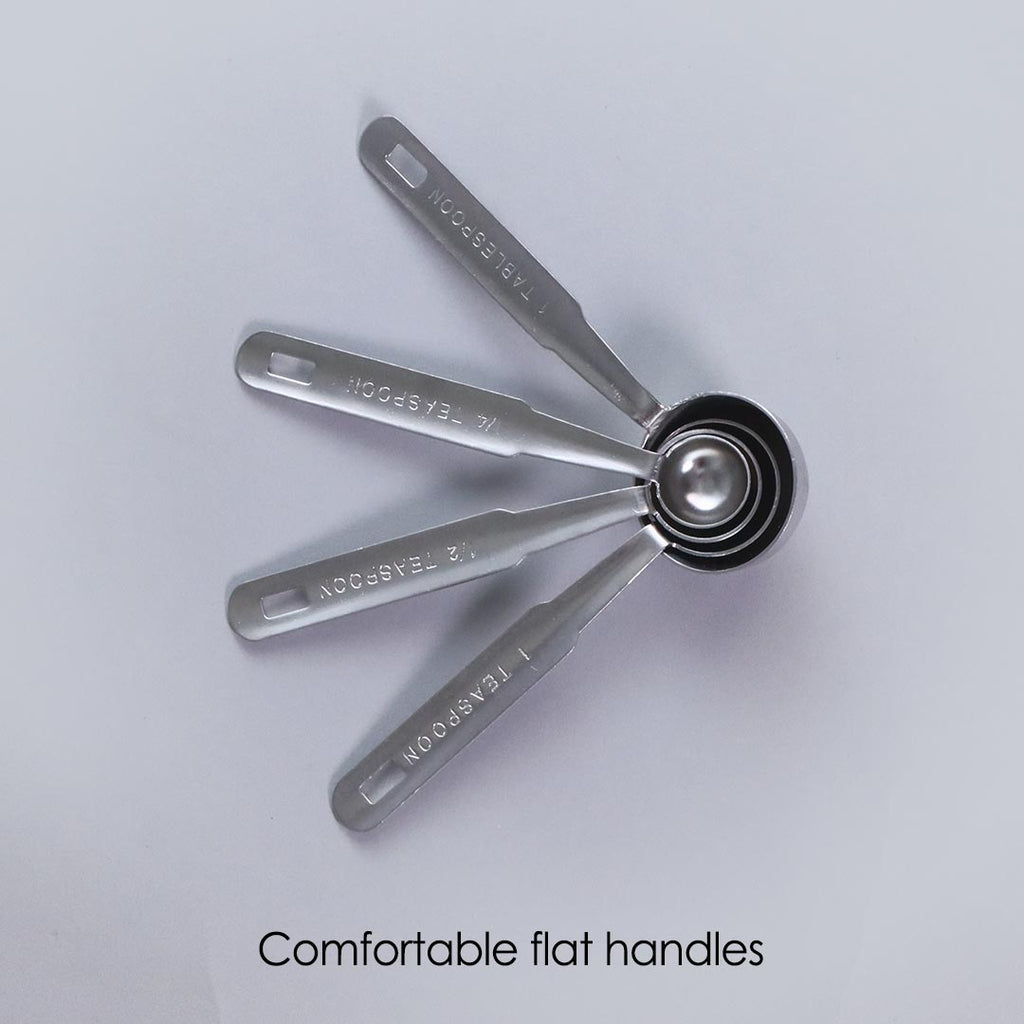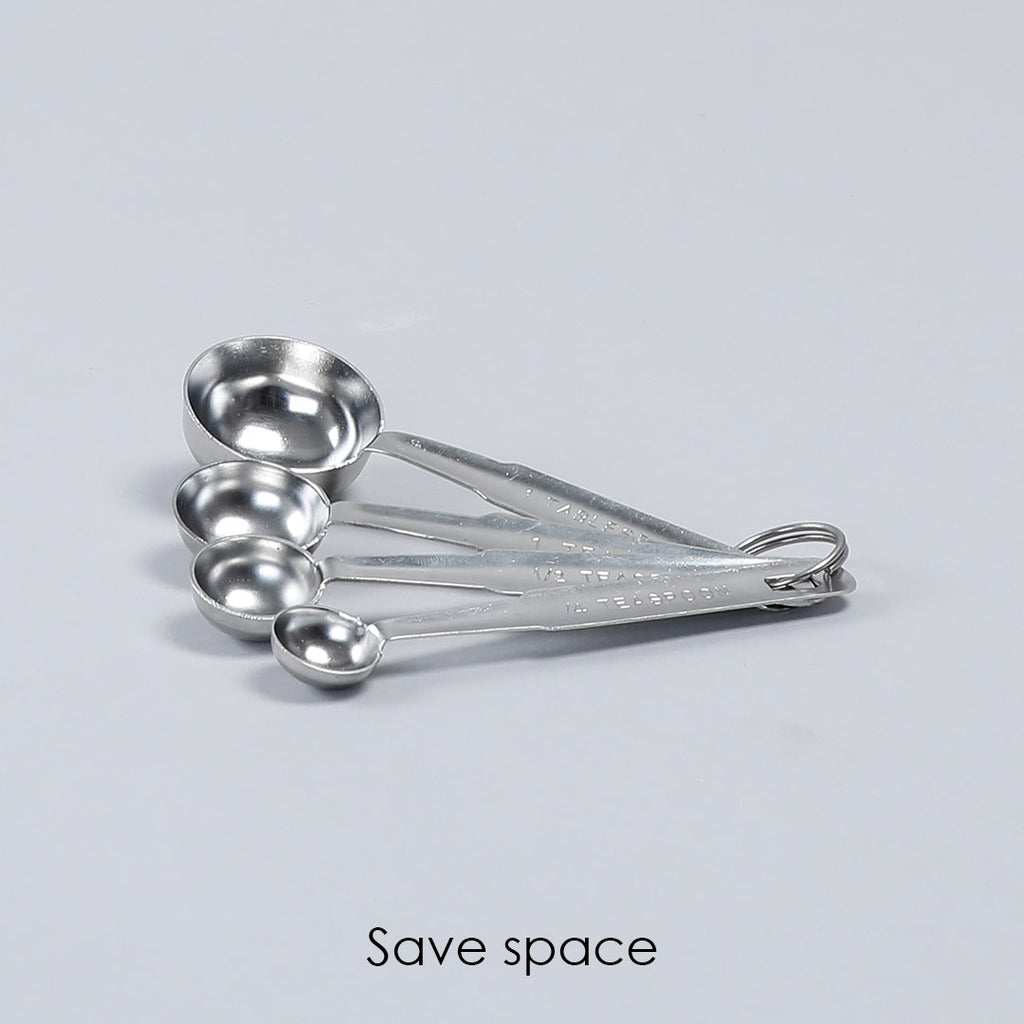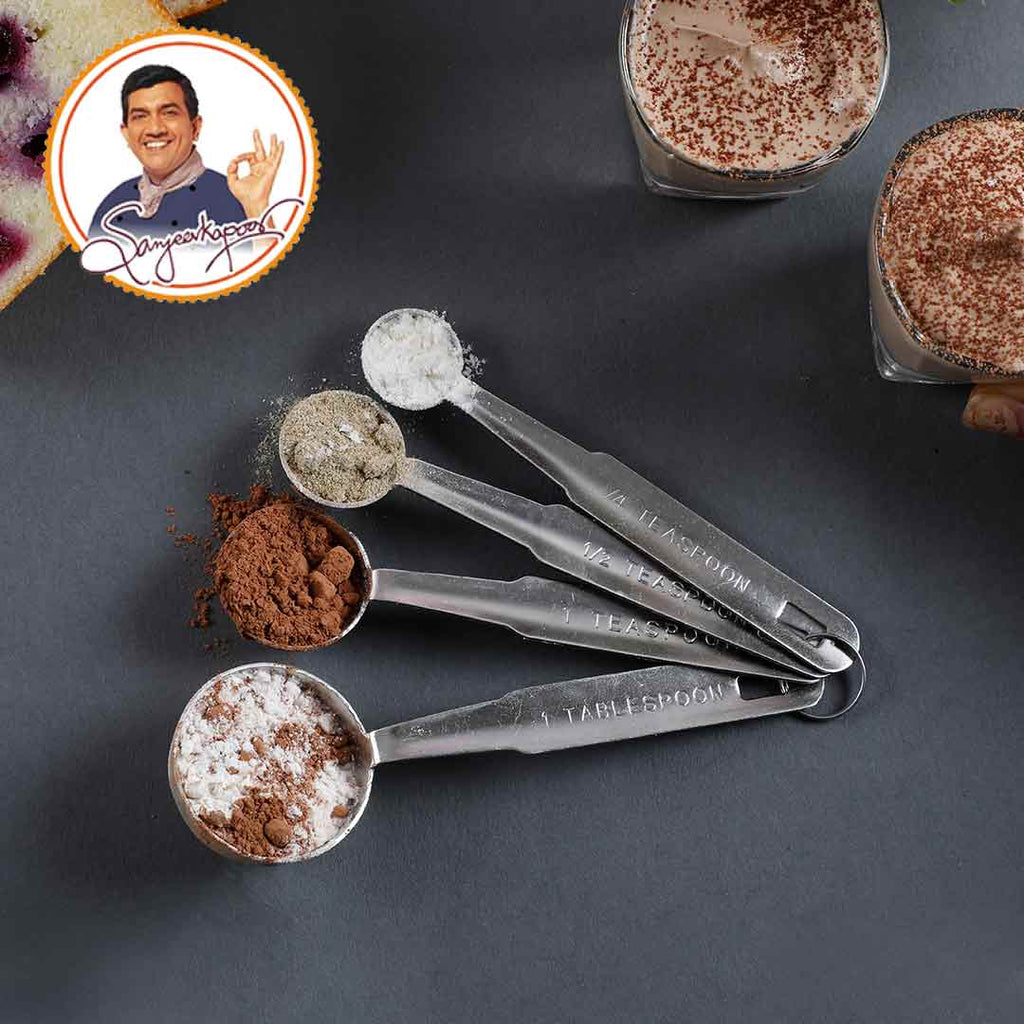 Ambrosia Stainless Steel Measuring Spoons – Set of 4
About The Product
Bring speed and precision to measuring ingredients for baking and cooking with this set of measuring spoons
Easy-to-read measurements, comfortable flat handles and streamlined profiles make measuring an easy task
Nesting spoons ensure compact and easy storage
High-quality, long-lasting anti-rust stainless steel construction
Dishwasher safe
Reliable Wonderchef Warranty, T&C Apply
Cup Type
Dimensions
Capacity
Thickness
Weight
1 Tablespoon
Length - 135 mm Width - 15 mm Height - 20 mm
15 ml
1.065 mm
23 gms
1 Teaspoon
Length

- 130 mm Width - 15 mm Height - 15 mm
5 ml
1.057 mm
18 gms
1/2 Teaspoon
Length

- 125 mm Width - 15 mm Height - 11 mm
2.5 ml
1.093 mm
13 gms
1/4 Teaspoon
Length

- 120 mm Width - 15 mm Height - 8 mm
1.25 ml
1.086 mm
9 gms
Accurate Measurements Made Easy
These measuring spoons have made my cooking experience so much better. The clear measurement markings ensure precise amounts, and the sturdy steel construction feels reliable and durable.
Aesthetically Pleasing and Practical
These measuring spoons not only look beautiful in my kitchen, but they are also incredibly functional. The slim design allows them to fit into small spice jars effortlessly, and the stainless steel material is easy to clean.
Convenient and Space-Saving Design
I love how these measuring spoons nest together neatly, saving me valuable kitchen drawer space. The long handles make it easy to reach into deep jars, and the smooth edges ensure effortless scooping and pouring.
Excellent Quality and Value for Money
These measuring spoons offer exceptional quality at an affordable price. The solid stainless steel construction ensures they will last for years, and the handy ring keeps them organized. A fantastic investment for any home cook!
Versatile and Multipurpose
I am impressed with the versatility of these measuring spoons. The four different sizes cater to all my cooking needs, from precise measurements for baking to generous portions for cooking, making them an essential tool in my kitchen.
Reliable Warranty

Complete peace of mind

Customer Service

1860 266 0788

Fastest Delivery

Free shipping above ₹799