Misaki Tea Infuser, Borosilicate glass, Stainless Steel infuser, Perfect Green Tea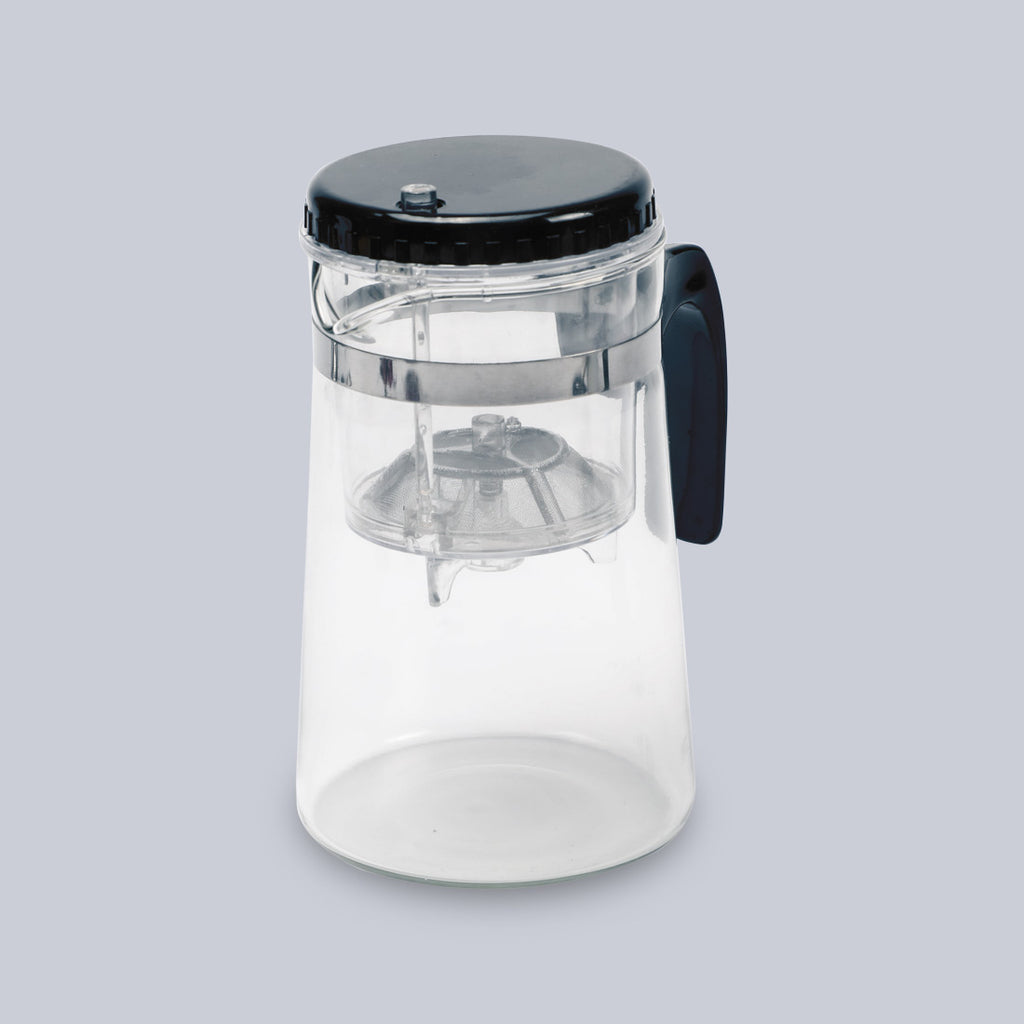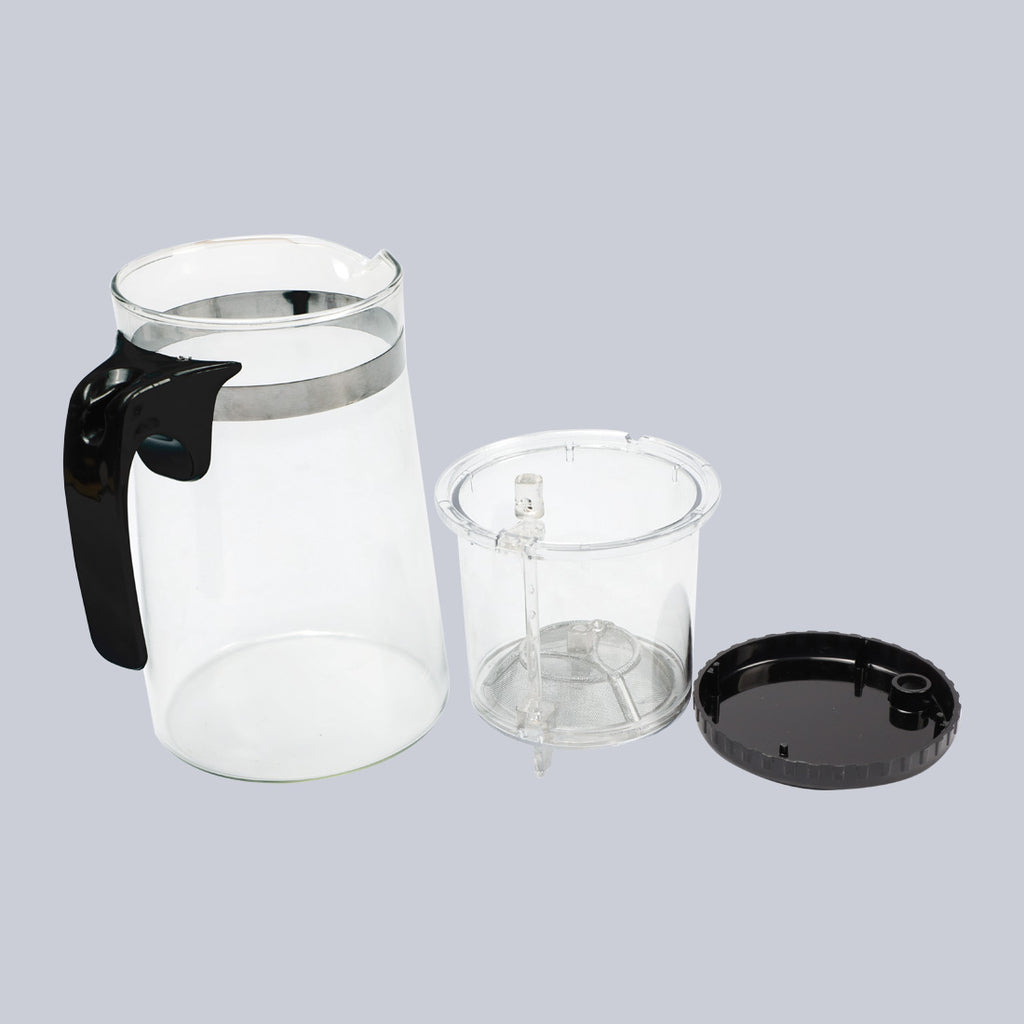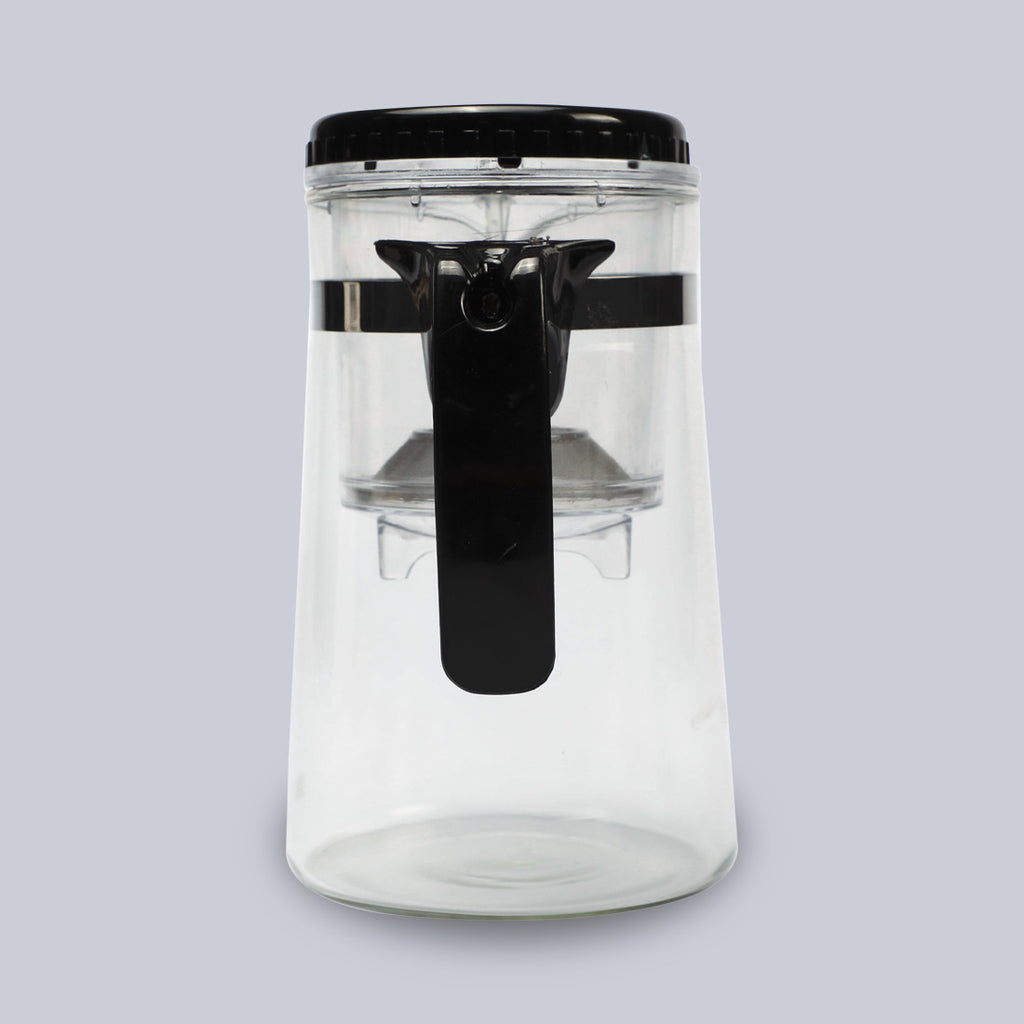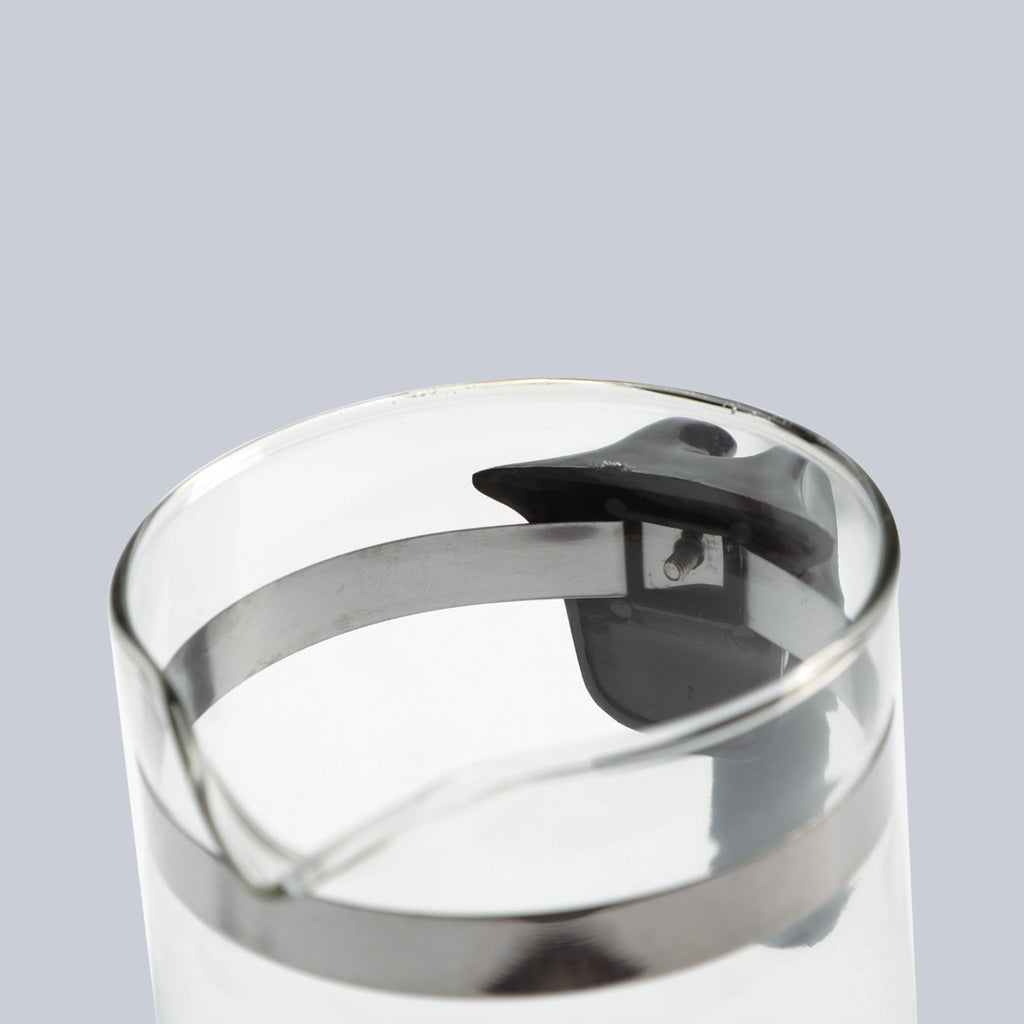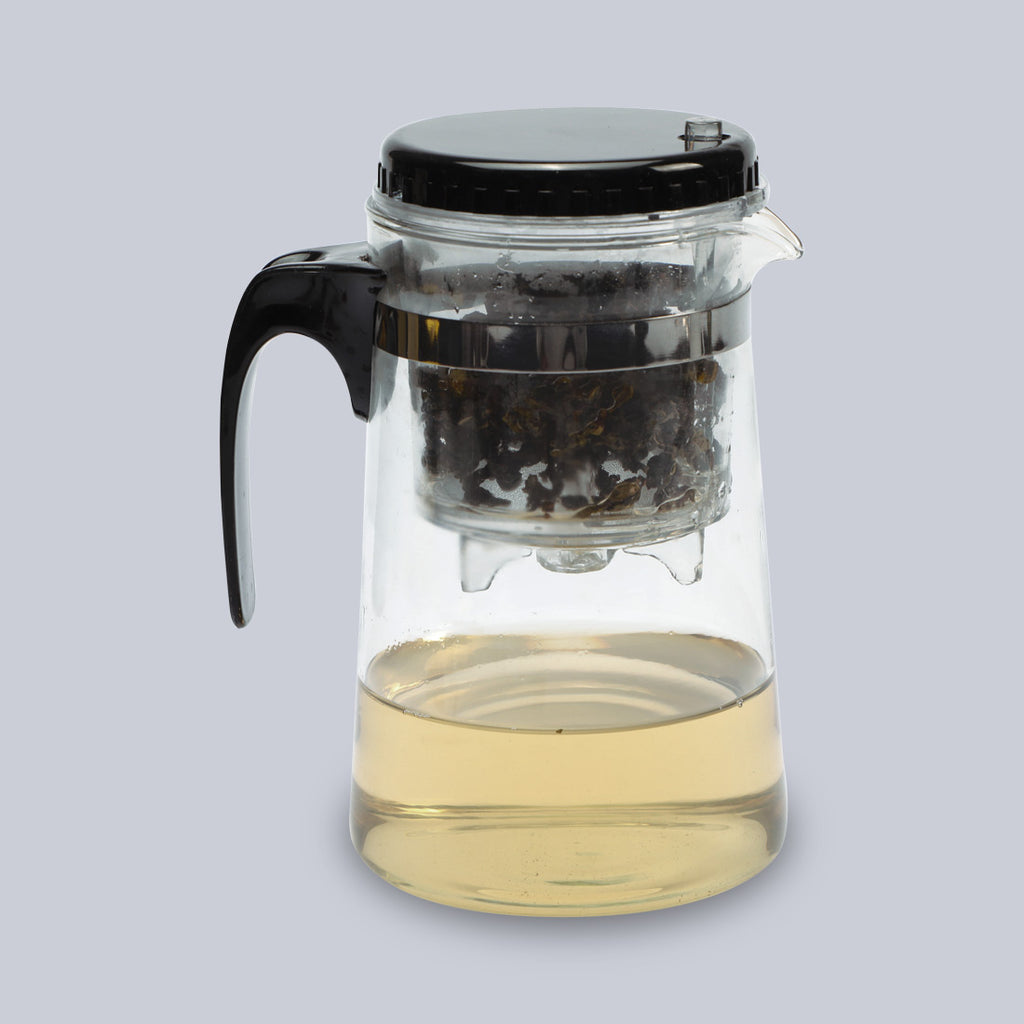 Misaki Tea Infuser, Borosilicate glass, Stainless Steel infuser, Perfect Green Tea
About The Product
Misaki Tea Infuser is for the true lovers of green tea. It enables you to have green tea from full leaves, just the way it should be had. Green tea is full of health benefits with its Vitamins and polyphenols. They are destroyed when the tea is powdered and exposed to oxidation. Hence green tea from full leaves is the best.
Green tea leaves must be steeped for 1 minute and the tea can be had at an easy pace. This process must be repeated 5 times for full extraction of goodness. During this process the tea leaves must not be continuously dipped in water, otherwise the tea will become bitter. MISAKI enables you to do this very easily.
Method: Place green tea leaves inside the steel mesh. Pour boiling water and close the lid. You will see it stays inside the top container and doesn't flow down. Allow the tea to steep for a minute. Then, push the button on the top. The water will flow down into the main jar. Now enjoy the tea for as long as you wish. Repeat the process 5 times.
Crafted with clear borosilicate glass
Stainless-steel infuser with fine mesh for steeping
Use everyday for weight loss and other health benefits
A sophisticated gift exuding class and taste
More Information
Package Content: 1 Tea Infuser
Material: Glass, Stainless Steel Infuser
GST Product State :
-
Old_Discount Percentage Max Val :
-
Discount Percentage Max Val
-
Perfect for individual servings
As a solo tea drinker, the Misaki Tea Infuser is ideal for my needs. Its compact size allows me to brew a single cup of tea without any hassle.
Enjoy flavorful and aromatic teas
With the Misaki Tea Infuser, I can savor the full flavor and aroma of my favorite loose-leaf teas. It enhances the overall tea-drinking experience.
Enhance your tea ritual with ease
The Misaki Tea Infuser adds convenience and simplicity to my daily tea ritual. It's a must-have accessory for any tea lover.
No more tea leaves in my cup
Thanks to the fine mesh of the Misaki Tea Infuser, I no longer have to deal with pesky tea leaves floating in my cup. It ensures a smooth and enjoyable tea experience.
Great gift for tea lovers
The Misaki Tea Infuser is an excellent gift for any tea enthusiast. Its functionality and attractive design make it a thoughtful present.
Reliable Warranty

Complete peace of mind

Customer Service

1860 266 0788

Fastest Delivery

Free shipping above ₹799