Ultima Pop-up Toaster with Lid Cover|700 Watt| 2 Bread Slice Automatic Pop-up Electric Toaster for Kitchen| 7- Level Browning Controls|Wide Bread Slots| Auto Shut Off|Mid Cycle Cancel Feature| Removable Crumb Tray| Easy to Clean| White| 2 Year Warranty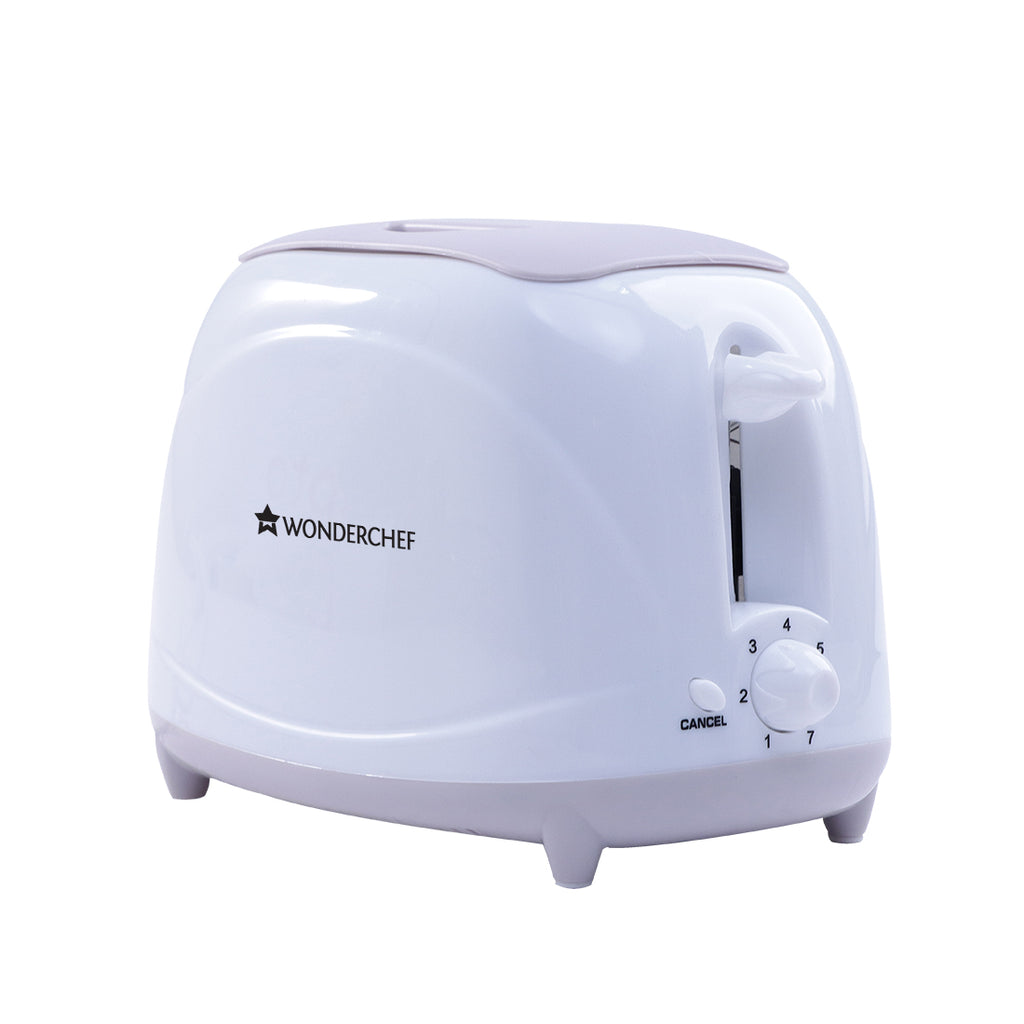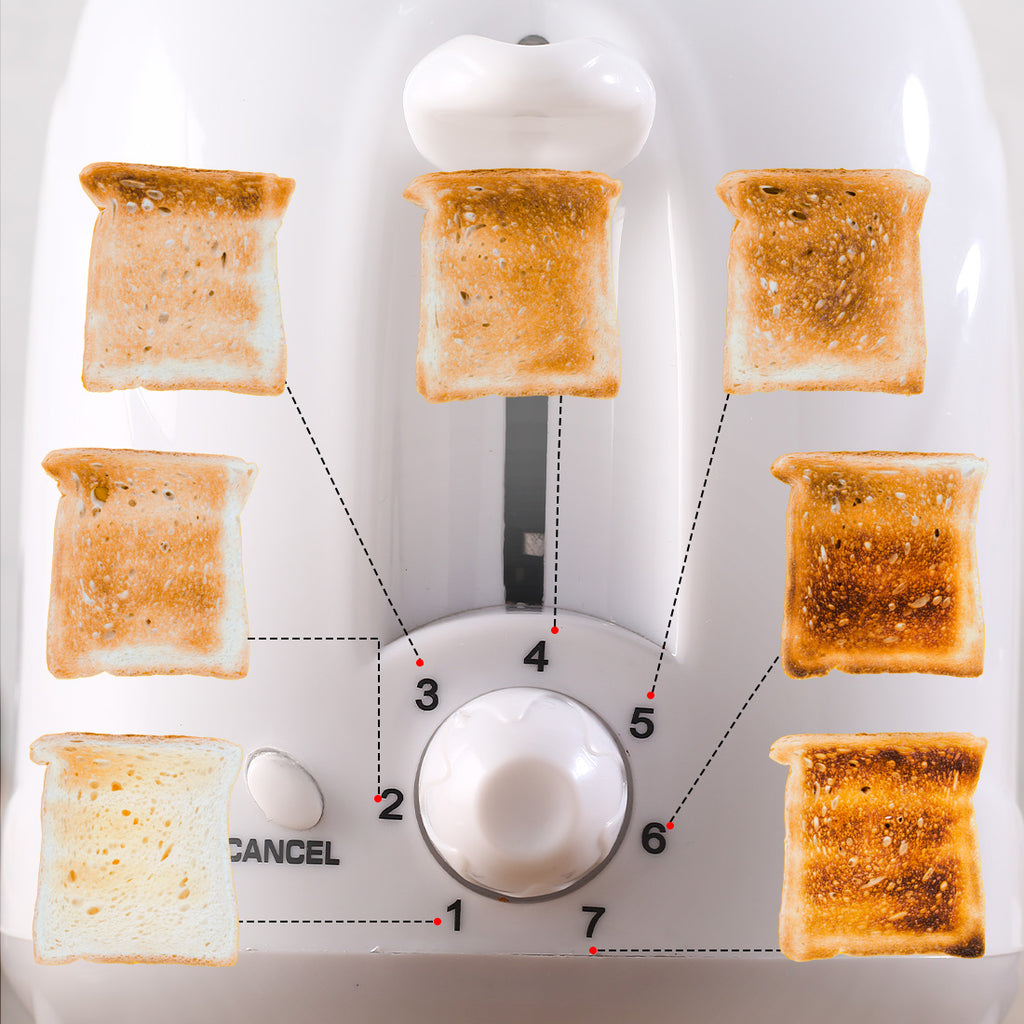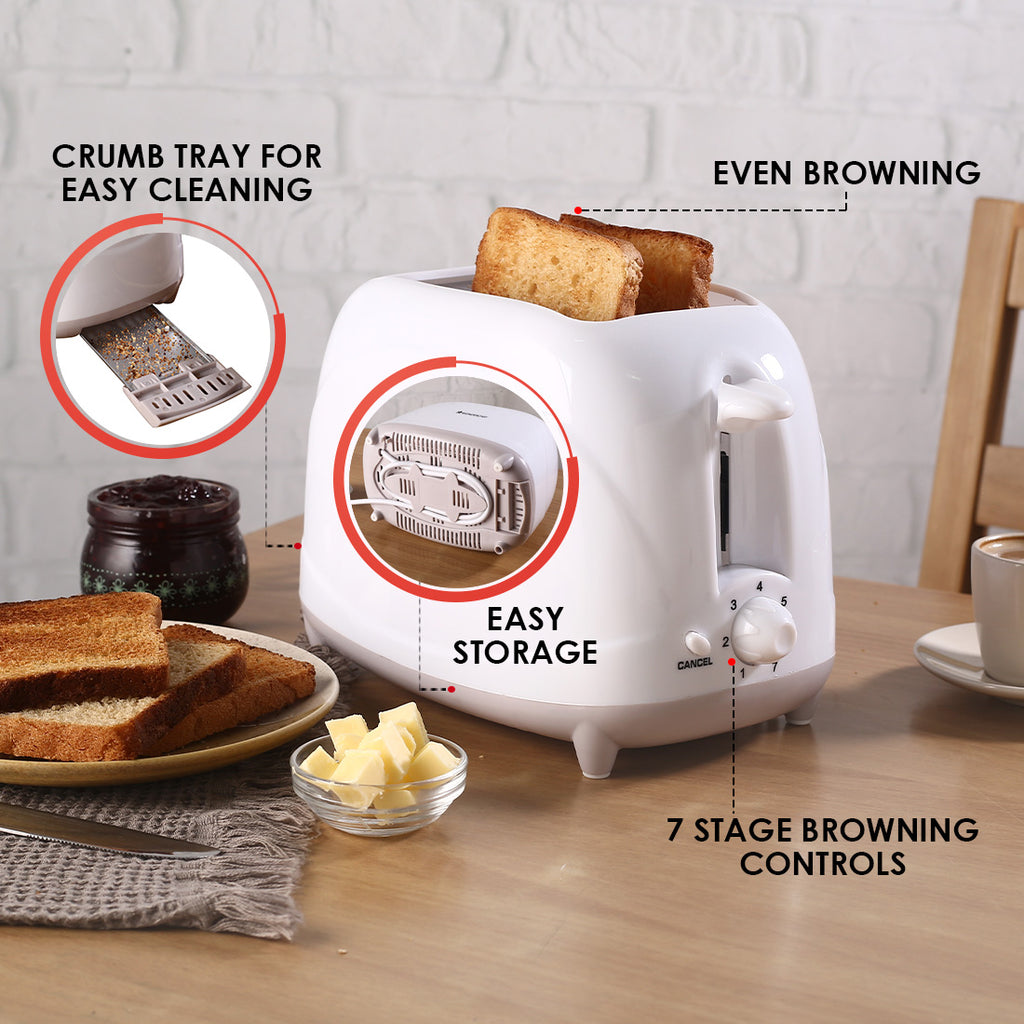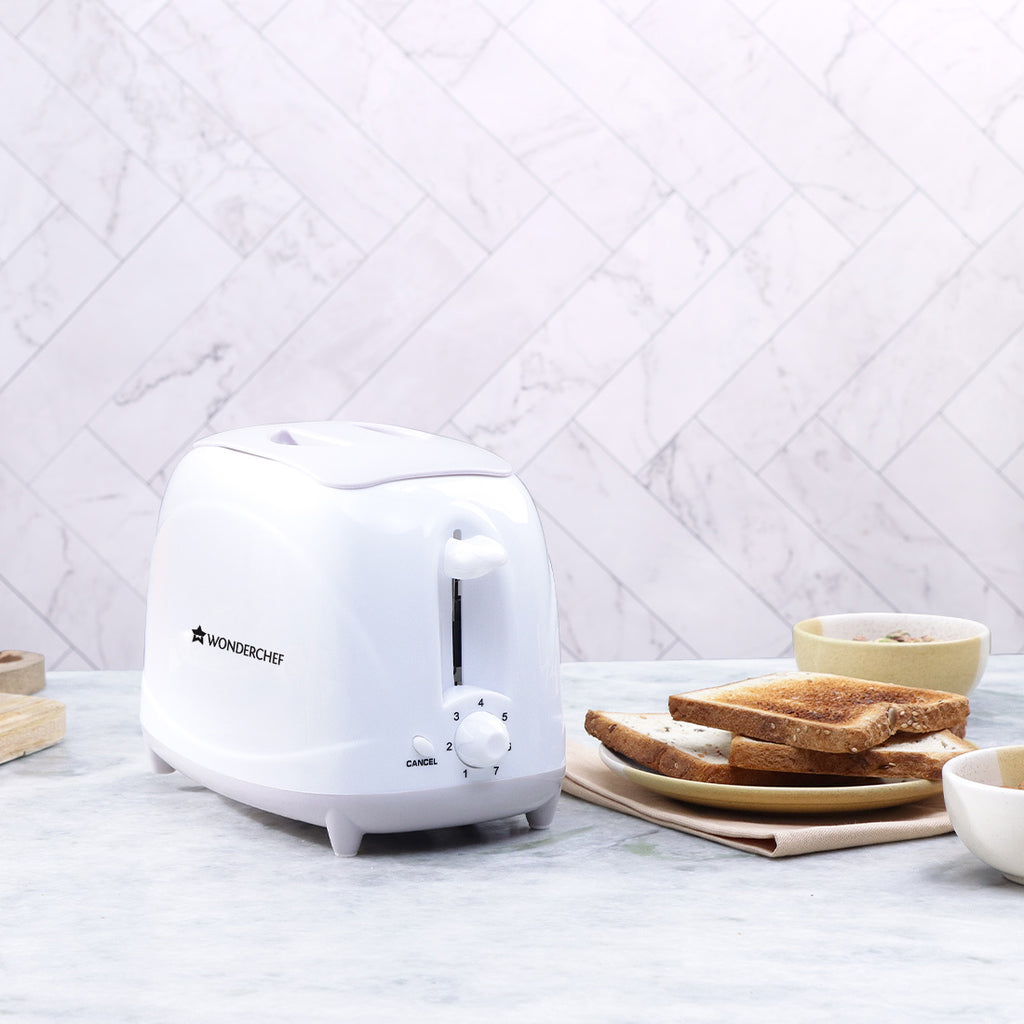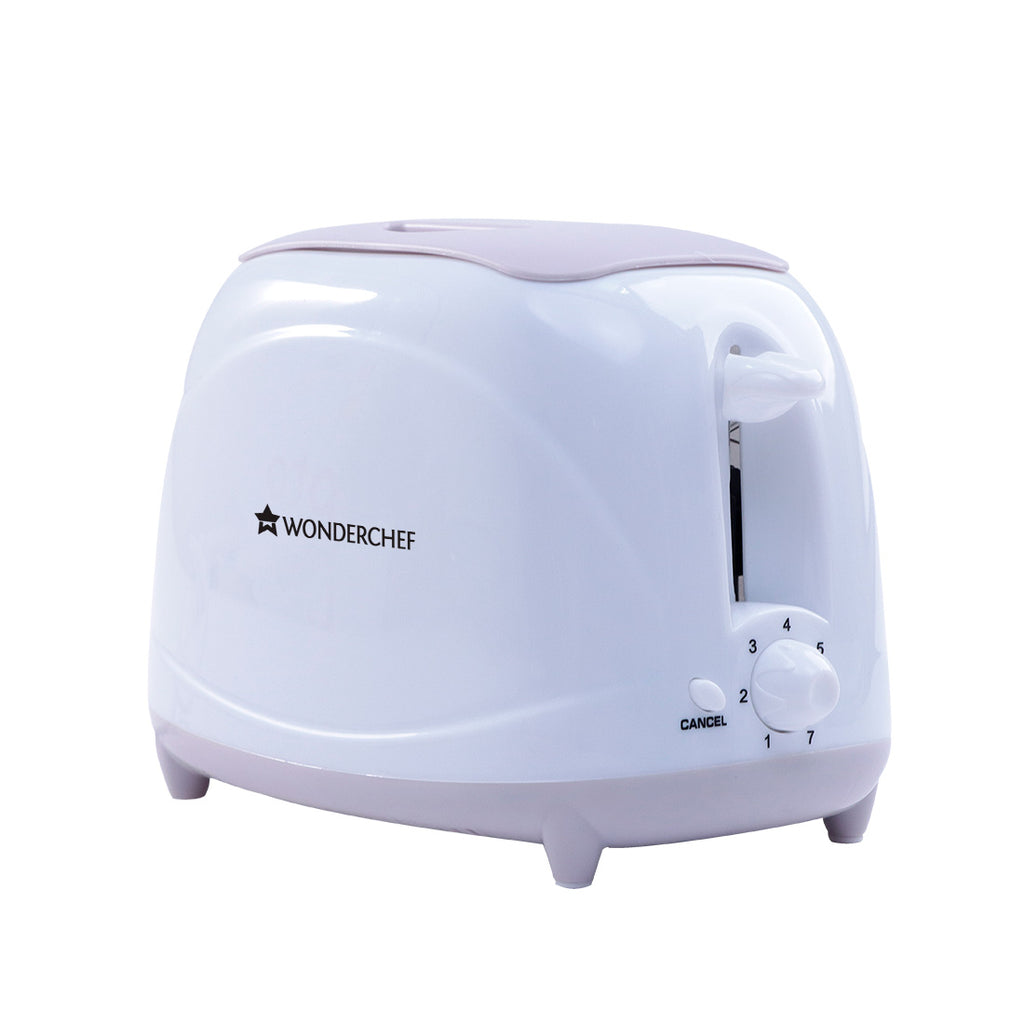 Ultima Pop-up Toaster with Lid Cover|700 Watt| 2 Bread Slice Automatic Pop-up Electric Toaster for Kitchen| 7- Level Browning Controls|Wide Bread Slots| Auto Shut Off|Mid Cycle Cancel Feature| Removable Crumb Tray| Easy to Clean| White| 2 Year Warranty
About The Product
Relish crispy, evenly browned toast with Wonderchef Ultima Pop-Up Toaster. Toast 2 slices of bread simultaneously for breakfast or snacks, the centering function ensures even browning of the bread. Control the toastiness of the bread with 7 browning controls. The crumb tray can be easily removed and cleaned after every use. Keep the interiors always clean by covering the top with the lid when not in use. So no dust or germs enter the interiors. The toasted bread automatically pops up when ready and there's an auto shut-off function too. Start toasting with Ultima Pop-Up Toaster!
BREAKFAST PARTNER: Designed to make your breakfast routine easier, Ultima Pop-up Toaster ensures you never have to skip breakfast, even on busy mornings. Simply place a few slices of bread into the toaster, and within minutes, you'll be treated to perfectly toasted and appetizing toasts that are delightfully crunchy and delicious.
CUSTOMIZE YOUR TOAST: With 7 variable browning controls, you have the freedom to select your desired level of toasting. Whether you prefer a light golden shade or a deep, crispy texture, the Ultima toaster delivers exceptional toasting results tailored to your taste.
COOL TOUCH BODY: The cool touch feature of the toaster allows you to handle and operate the appliance without the risk of burns or encountering hot surfaces.
CANCEL FUNCTION: Have full control over your toasting process. The cancel function allows you to stop the toaster at any point, providing convenience and flexibility to meet your specific needs.
AUTO POP-UP FEATURE: Retrieve your toasted bread effortlessly with the auto pop-up feature. The toaster is designed with a high lift function, ensuring easy and safe removal of your toasted bread without any hassle.
PROTECTIVE LID COVER: Keep your toaster clean and free from dirt and insects with the convenient toaster cover. When not in use, simply cover the appliance to ensure its cleanliness and maintain its functionality.
REMOVABLE CRUMB TRAY: Simply slide out the tray to easily clear out the accumulated crumbs.Enjoy the convenience of a clean toaster after every use.
2-YEAR ON-SITE WARRANTY: Peace of mind with a reliable Wonderchef warranty with the best after-sales service provided at your home in over 20,000 pin codes across India.

ITALIAN DESIGN, GERMAN QUALITY: Wonderchef products are inspired by Italian Design and adhere.
Reliable Warranty

Complete peace of mind

Customer Service

1860 266 0788

Fastest Delivery

Free shipping above ₹799